Mother's Day takeaways: Lavish meals to spoil Mum with, even if you are apart
This weekend, feed mum well with everything from rustic chicken casseroles and binchotan-grilled wagyu to Fujian-style crab meat fried rice, rounded off with a bottle of Champagne.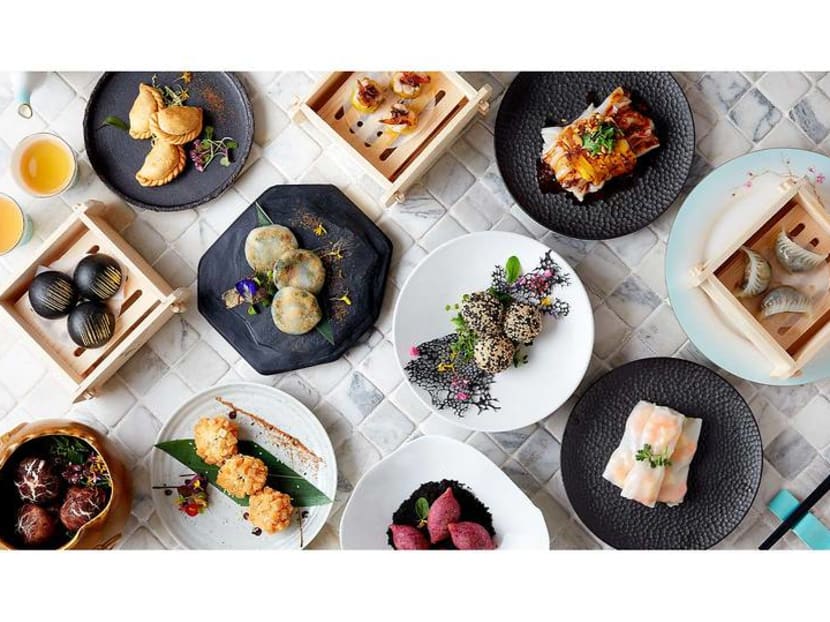 It may be against the rules to celebrate with Mum if you don't live in the same house, but that is no excuse not to indulge her with a sumptuous meal since restaurants now deliver islandwide.
Online ordering and payment options also mean that you can treat Mum even if you live outside of Singapore. With these offerings, mothers get to stay in and eat well, even in bed, if that's how she rolls.
AKIRA BACK
If mum likes a bit of fun with her food, then Akira Back's DIY Sushi Set (S$98) should do the trick. Each set includes cooked ingredients such as unagi, wagyu bulgogi, and inari (fried tofu) pockets along with a guided tutorial by Chef De Cuisine Tomoyuki Kiga for making the restaurant's signature Stamina Roll and AB Kimbop. Available on May 10.
Order from jwmarriottsg.oddle.me/en_SG
BUONA TERRA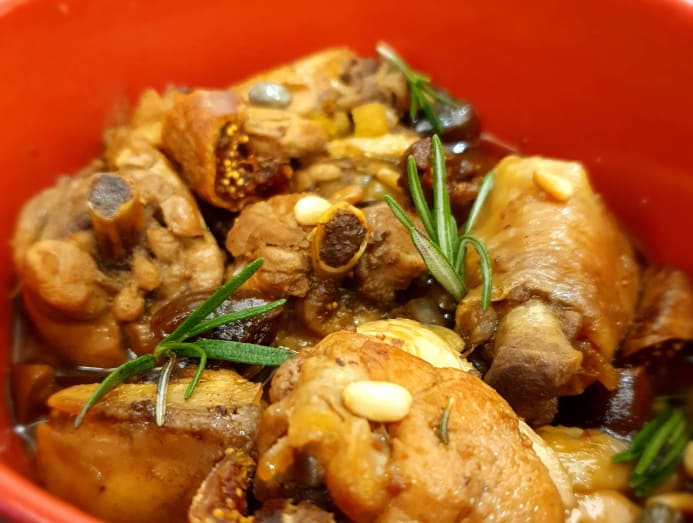 For his five-course Mother's Day menu (S$98 per person, minimum order for two people), Chef Denis Lucchi takes inspiration from his mother and grandmother to create dishes like a rustic chicken casserole with capers, herbs and potatoes.
There's also a "ravioli" with taleggio cheese and porcini mushrooms reminiscent of a dish his grandmother used to make entirely from scratch for his family's Sunday lunch.
Each meal from Buona Terra comes with a gift of house-made nougat, a nod to an Italian tradition where mothers would gift these sweet treats to their children on special occasions. Available on May 10.
Visit buonaterra.com.sg for more information
MADAME FAN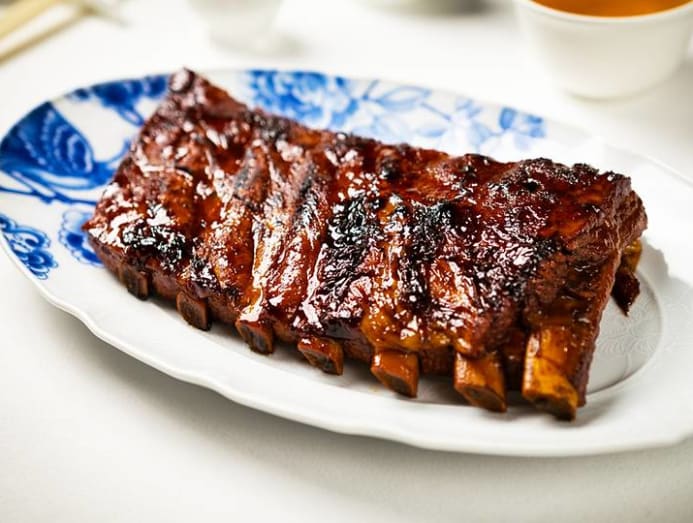 From now until May 10, this modern Chinese restaurant is offering a lavish Cantonese set menu (S$128) for four, which includes a drunken chicken soup spiked with 20-year-old Gu Yue Long Shan Chinese wine, sliced African abalone with XO sauce, its signature jasmine-smoked tea ribs, and Fujian-style crab meat fried rice. The meal ends on a sweet note with a nourishing papaya dessert soup with white fungus, Chinese pear and almonds.
Visit madamefan.sg for more information
ODETTE AT HOME
Mums can wake up to a three-Michelin-starred breakfast thanks to Odette At Home's Rise & Shine gift basket (S$298, available for delivery from 8.30am to 11.30am on May 10), lovingly filled with freshly baked breads and pastries along with a jar of the restaurant's signature blueberry jam. In addition to the baked treats is a gorgeous scented candle from Candles of Light.
If Mum is not a morning person, the Mother's Day Indulgence set (S$598, available for delivery from 12pm to 8pm) comes with a selection of exquisite small plates such as marinated foie gras with Loire Valley white asparagus followed by Korean strawberries with vanilla cream Frasier and freshly baked madeleines.
The indulgence is rounded off with a bottle of Champagne Henri Giraud Fut de Chene. If all that is too indulgent for your budget, Odette At Home's a la carte menu is also on the table.
Order from odette.oddle.me/en_SG; email enquiry [at] odetterestaurant.com for gift basket orders
POLLEN
Pollen's unimpeachable beef Wellington has become a bit of a sleeper takeaway hit among well-heeled foodies. Despite sitting through the journey from restaurant to home dining table, this ravishing hunk of beef tenderloin encased in a mushroom duxelle and golden puff pastry remains a luscious dusky pink within and its shell beautifully crisp without.
As part of Pollen's Mother's Day Set Menu (S$129 for two people), the Wellington comes with a decadently creamy russet potato puree, pink peppercorn sauce, a raspberry frangipani tart, and a petit box of handmade chocolate truffles. Available on May 10.
Visit pollen.com.sg/#home for more information
PRELUDIO

This fine dining restaurant has an excellent range of takeaways that foodie mums will appreciate. But just for Mother's Day, Chef Fernando Arevalo and his team have put together a lavish breakfast gift box (S$98, feeds two) filled with things like freshly baked brioche, pain d'chocolat, mango and matcha sponge, poached eggs, cured meats, a selection of cheeses, fresh Korean strawberries, teas and chocolate for hot chocolate. Order in advance for a 9am delivery on May 9 and May 10.
Order from order.preludio.sg/en_SG
RESTAURANT ZEN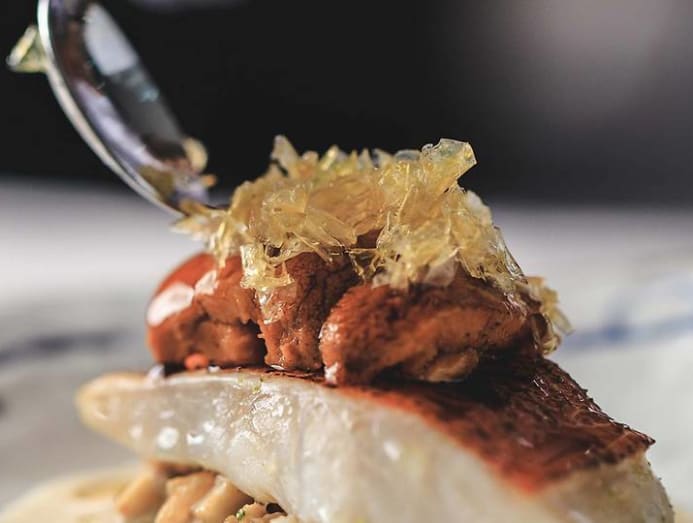 Yet another extraordinary indulgence can be had with Restaurant Zen's five-course menu (S$275) which includes signatures such as the beer-poached crustacean with endives and baby gem lettuce. Design your meal with options like a roasted dry-aged guinea fowl or binchotan-grilled Yukimono wagyu sirloin. Mum also gets to build her own French toast with daintily packaged components such as Parmesan custard, spring truffles and 25-year-old balsamic vinegar.
Order from restaurantzen.oddle.me/en_SG
TABLESCAPE
If mum has a sweet tooth, Tablescape's Mother's Day Afternoon Tea Set is the perfect treat. The highlight of the meal is a caramelised apple tart redolent of cinnamon and rosemary-scented apples with a puffy torched meringue crown. It is joined by a fragrant bevy of treats like tender scones, sesame brioche, sable Breton with foie gras, finger sandwiches, and a fun-to-eat passionfruit praline with pop-rocks. Available from May 8 to May 10 at S$58 for two.
Visit parkhotelgroup.com/en/cityhall/tablescape for more information
THEVAR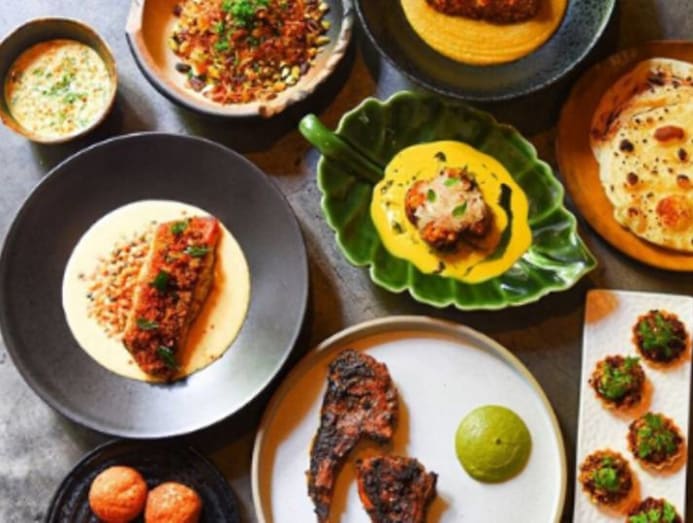 Spice up the occasion with a meal from this modern Indian restaurant. The S$68 set for one person is a hearty affair with exquisite small plates like the Chettinad chicken roti, crispy pork with sambal aioli, tapioca and lentil croquette, tandoori lamb chops and a spiced rum and banana puff.
To let dad in on the action, order the two-person set for S$158, which comes with larger portions of delights like beetroot chaat, Sri Lankan crab curry rice, and butter mushroom naan with paneer.
Visit thevar.sg for more information
VUE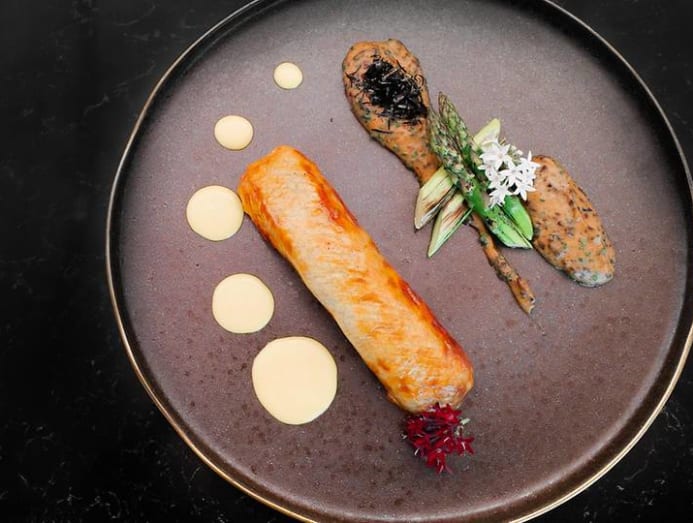 You may not be able to enjoy the view from Vue's perch above the CBD, but you can give mum a taste of its refined cuisine. The restaurant is offering a Mother's Day Set (S$98) comprising a salmon Wellington served with seaweed mashed potatoes and saffron buerre blanc, Argentinian red shrimp salad, and roasted mushroom soup that will feed two to three people. For an additional S$38 each, you can have a bottle of Belstar prosecco or a 250g acacia honey cake. Available from May 8 to May 10.
Visit vue.com.sg/home-page for more information
YI BY JEREME LEUNG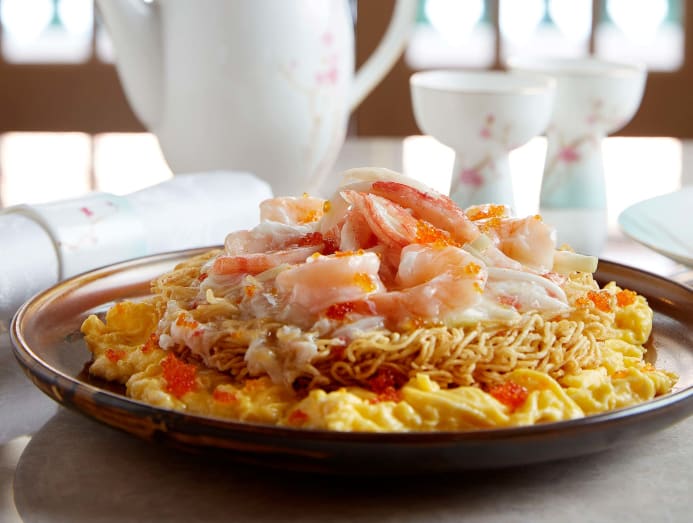 The exquisite provincial Chinese specialities from Yi by Jereme Leung are perfect for mums with elegant tastes. Soul-soothing dishes include his signature Yang Zhou fried rice, hundred-ring cucumber with poached sea whelk, and a tomato-based rainbow cauliflower soup.
Beautifully wrought dim sum like the black golden egg custard bun and steamed porcini dumplings are fine accompaniments to a bottle of Negroni or champagne which can be purchased at the same time through Raffles Singapore's Grab & Go  service.
Order from rafflesgrabandgo.com/yi-by-jereme-leung