Naked Finn founder Tan Ken Loon is closing chef incubator Magic Square
The last dinner service will be on Apr 30.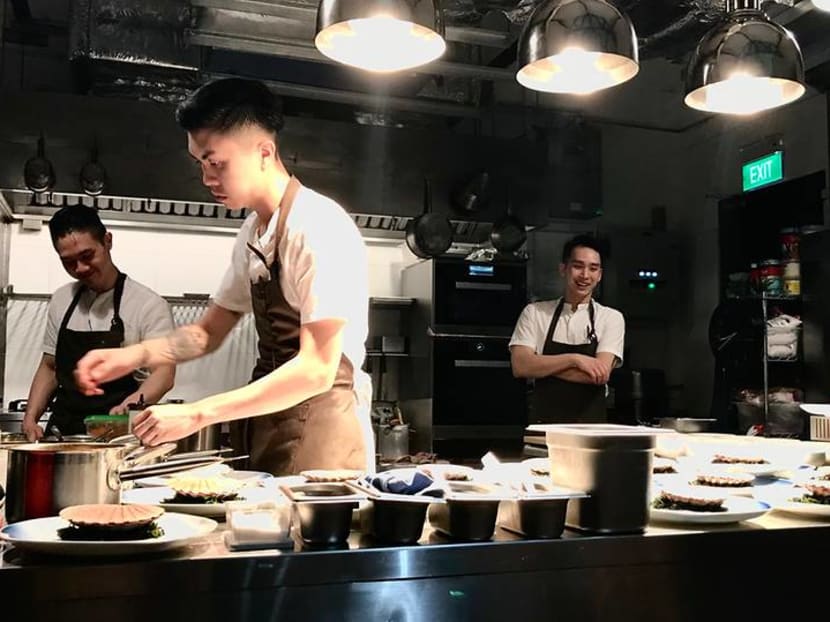 After the dinner services on Jan 31, Tan Ken Loon announced that his chef incubator Magic Square will be serving its last meal in April.
The founder of F&B concepts such as seafood restaurant Naked Finn, craft burger joint BurgerLabo and Mooi Patisserie started Magic Square in 2018 as a year-long pop-up to groom young chefs. It took a hiatus in 2019 and came back as a new "2.0" space in October 2021 with four chefs instead of three taking turns to helm the dinner menu. It also implemented a non-refundable ticketing system similar to those of concerts — a bold move in a market used to calling restaurants to change and cancel reservations on a whim. For a nine-course dinner priced at S$98 per head, I had discovered, in a personally paid meal, that the Portsdown Road restaurant was an exciting and value-for-money experience in discovering new culinary talent who delivered edgy dishes with a Singapore flair that went beyond simply taking local ingredients and pairing them with familiar flavours.
All this will end on Apr 30. Tan shared frankly that there is "a sense of fatigue" in him and Marcus Leow, who was part of Magic Square's pioneer team and is currently Naked Finn's chef de cuisine. "The journey we've embarked on, we've put in so much yet we deal with a lot more, it's just very tiring."
The mentoring journey has been a challenging one. Tan said: "Finding talents to replace outgoing ones is super tough. Some have the misconception that they would achieve something within a certain time, but we always try to emphasise that this journey should be about their own personal growth and development; this is a platform for them to push themselves."
Is Magic Square's closing a permanent one or is Tan taking a break to re-think the concept? He replied: "We're closing, but I wouldn't say it is for good." His focus now is to rotate a team of upcoming chefs between Naked Finn and sushi restaurant Ashino, which was acquired in 2021, where mentors like Leow, pastry chef Gail Ho (formerly from Meta) and Ashino's head chef Taku Ashino will train them in skillsets such as ageing seafood, making pastries and balancing flavours.
Tan said: "The journey is not so straightforward, it's not as if you can run your own restaurant straightaway after being in Magic Square. Creativity is not just about knowing the specific techniques but how to assess whether a dish is ready to put out on a menu. That takes time and I feel that mentoring from within our group of restaurants makes more sense for now."