Why foodies need to check out these newly opened and revamped restaurants
A handful of F&B establishments had their openings curtailed when the circuit breaker hit. Many of them are now back in full force, ready to showcase their unique culinary offerings.
Just days before the "circuit breaker" hit in early April, Frank Shen and Leon Tan were stoked about starting operations at their new restaurant, Laut, along Stanley Street.
A week before that, stalwart Italian restaurant Forlino announced its new identity, Rivieria Forlino, marking a shift to a lighter, more Mediterranean direction and a new Franco-Italian executive chef at the helm.
A little earlier on, French chef David Thien had taken over the helm of one-Michelin-star Corner House and was raring to debut the exquisite offerings he'd created for the popular restaurant set in the verdant heart of the Botanic Gardens.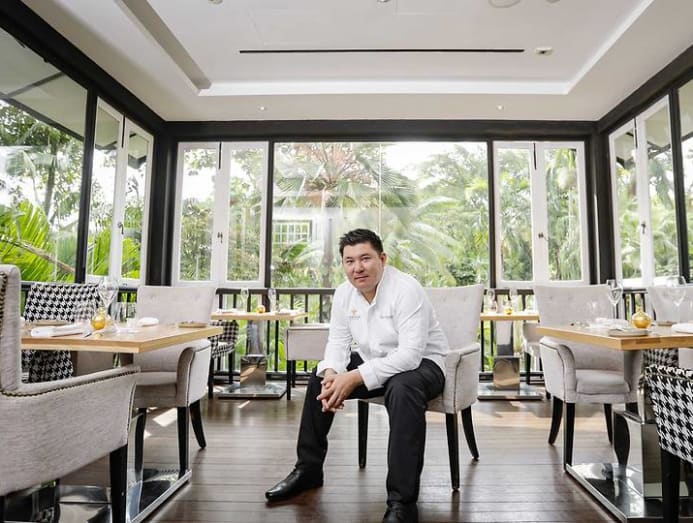 But then, the world as we knew it was put on hard pause, and F&B establishments, both wizened and new, were forced to spiral into survival mode and a completely different business model.
Fast forward three months and today, these establishments are dusting off their worn cocoons and re-entering the world sans the flash and fanfare that typically accompanies the start of something new in the F&B realm.
"We actually got our operating licence two days into the Circuit Breaker while we were switching to an online platform," said Laut's co-founder Frank Shen. His team worked up to 18 hours a day for almost two weeks to transform what was designed to be a dine-in business to one that operated entirely through delivery.
That done, they took the rest of the time during lockdown to improve recipes and dish presentations. Now that they are open for dine-in, they are offering food and drinks inspired by Southeast Asia and, as their restaurant's name suggests, the sea, which is what "laut" means in Malay.
On the plate, this translates to dishes featuring locally sourced produce such as Prawn Rajah – rice cooked with a pesto of Asian herbs and topped with pungent petai, chopped century eggs and grilled king prawns.
Laut's inventive cocktails, too, emphasise regional ingredients such as Borneo peppers, Malaysian molasses, Sarawak pineapple and sugarcane.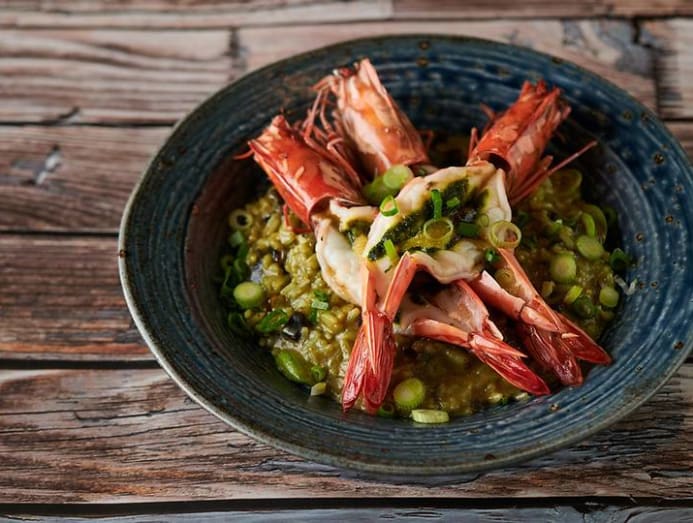 BORN AGAIN
Over at Boat Quay, Lumo, a 70-seater cocktail bar that opened in March, finally has the chance to show off its beautifully designed Scandinavian-style bar and open kitchen again.
Everything about this new joint is conceptual, from the current drinks menu built around "light's prismatic nature, represented by seven categories corresponding to seven constituent colours of natural light", to the food, which includes painstaking dishes like chicken wings that are first brined and aged for three days before being smoked on an Applewood grill.
Having closed its flagship in Robertson Quay, SPRMRKT debuted its sprawling new restaurant in the Dempsey enclave just three days before lockdown. It has since reopened with a produce-driven, vegetable-forward dinner menu that includes deliciously wholesome dishes such as a hearty grilled Hamachi cheek and collar served with capers, burnt butter and anchovies, and an excellent slab of tamarind and coconut sugar-kissed mackerel accompanied by buttered kale and tomato salsa.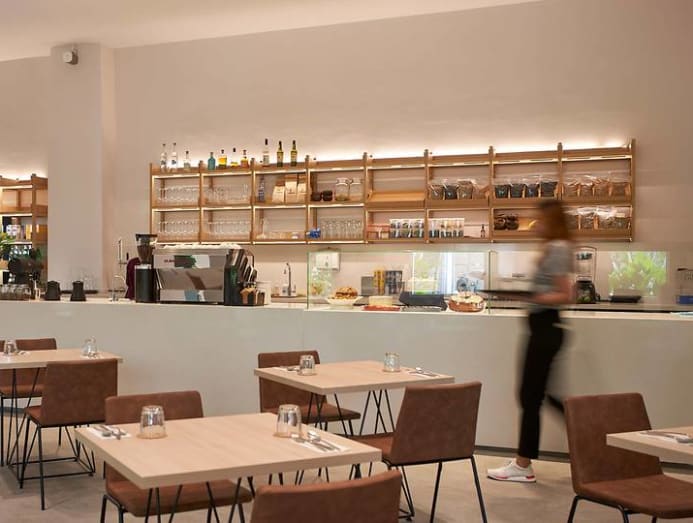 Right next door, the SPRMRKT group debuted TUGA during the Circuit Breaker, a Portuguese restaurant with roots in Taiwan, in partnership with proprietor Carlos Couto.
It serves rustic Portuguese classics such as francesinha do carvalho, a filet mignon sandwich blanketed in melted cheese and a thick tomato sauce, and cod a bras (shredded salted cod and fried potatoes bound with egg).
ALMOST NEW
New York's Lucali – described by The New York Times as "a luxury restaurant disguised as a pizza joint" and made internationally famous by a turn in an episode of David Chang's Ugly Delicious on Netflix – was slated to make its debut in the second quarter of the year.
Alas, it remains closed till "the first or second week of July" said a representative.
Nevertheless, foodies in the know have already sampled a taste of Lucali BYBG's  non-pizza dishes since it began offering food delivery services in May. These include some superlative pastas dished out by head chef Ariana Flores, of the now-defunct Osteria Mozza, and recreations of co-owner Gibran Beydoun's mother's rustic meatloaf.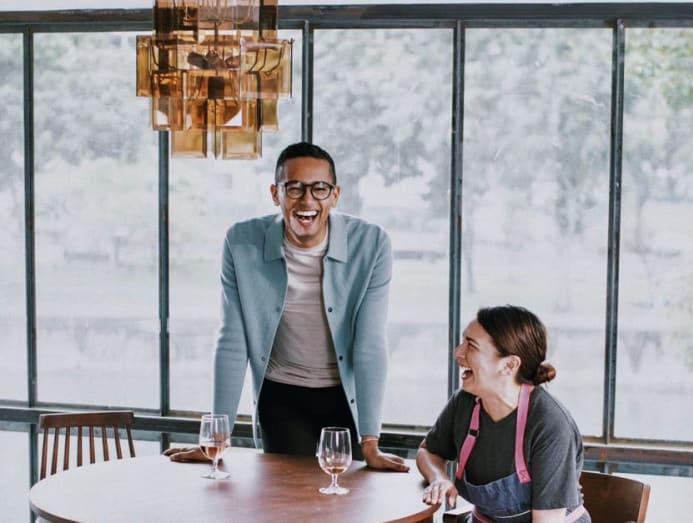 We were lucky enough to get a taste of Riviera Forlino's new executive chef Remy Carmignani's dishes just before lockdown hit and we are pleased to report that the food is as beguiling as the revamped dining room. Among the standouts is a dish of handmade tortellini filled with slow-cooked Moroccan-style lamb shoulder, and a lobster and shellfish bouillabaisse crowned with a garlic parmentier.
Chef David Thien, meanwhile, is busy serving his first meals as the new executive chef at Cornerhouse. His distinct brand of cuisine reflects his French-Mauritian heritage and his love for his adopted home here in Singapore.
Diners can expect starters like a "variation of achar" in which pickled vegetables are served with their frozen pickling juice, whipped burrata cream and Japanese hamachi; and a sambal meuniere, which Thien playfully describes as a "French version of sambal stingray".
And then there are the restaurants that must remain shut for the timing being, such as 1-V:U, because the hotel it is located in only reopens in August.
Head chef Ace Tan isn't letting that stop him from purveying his promising brand of progressive Asian cuisine though. The restaurant has been reincarnated for the time being as a 15-seat pop-up on the second level of Alkaff Mansion.
Other soon-to-open establishments like multi-concept space Appetite by Nouri  have been delayed by factors like halted construction work, or in the case of Kotuwa – the highly-anticipated Sri Lankan restaurant by Cheek Bistro and Cloudstreet chef-owner Rishi Naleendra – by the absence of foreign staff who aren't yet able to enter Singapore.
All is not lost though, as diners can still get a taste of Kotuwa, whose complex, spicy fare continues to be available for takeaway and delivery every Sunday from Jul 5 from CloudStreet's premises along Amoy Street.