Pandemic or not, these new Bangkok hotels are going ahead with their openings
The Thai capital's portfolio of luxury digs is about to be bolstered by options ranging from Singapore's own Capella to the debut of Six Senses in the city.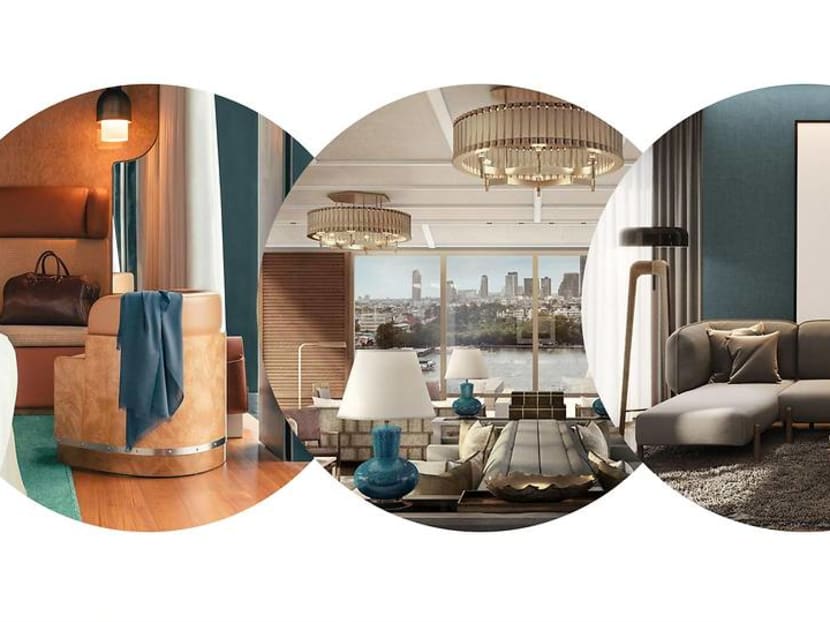 Bedding down in Bangkok is even more enticing than ever, with a host of big luxury names all slated to touch down imminently in Thailand's vibrant capital. With the city retaining its status as the world's most visited metropolis according to Mastercard's Global Destination Cities Index 2019, it is no surprise that the selection of new big hitters is all amply kitted out to cater to the needs of high-end guests – domestic travellers, for now.
CAPELLA (OPENING OCTOBER 2020)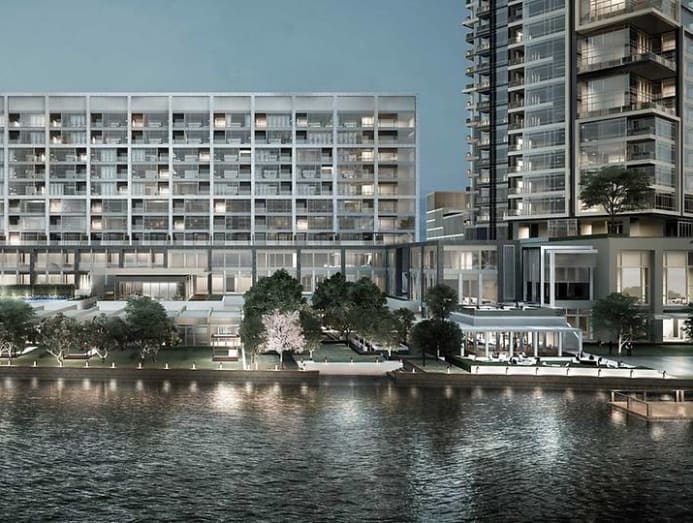 One of the most eagerly anticipated openings due in 2020 is the debut Thailand offering by Singapore-based super-luxury brand Capella.
Originally scheduled to open in summer 2018, the project has been plagued by delays, with COVID-19 the latest hurdle. The latest predictions, though, have Capella Bangkok finally launching in October of this year.
The property promotes a small-scale aesthetic with a total of 101 suites and villas, all with river views. Outstanding additional draws include a 9,000 sq. ft. (836 sqm) spa and outdoor pool.
Dining is set to be a stand-out at the resort. Head Thai chef, Whichian "Lek" Trirattanavatin was born in the old city and has drawn on its rich culinary heritage for inspiration. Further grist for foodies comes in the shape of Cote by Mauro Colagreco, a venue conceptualised by the Italian-Argentinean chef whose restaurant Mirazur was named #1 at the 2019 edition of the World's 50 Best Restaurants.
FOUR SEASONS BANGKOK AT CHAO PHRAYA RIVER (OPENING OCTOBER 2020)
Arguably Bangkok's most convivial location, the Chao Phraya River is stocking up on world-class accommodation options. Joining Capella on the east bank of the royal river this year is the new Four Seasons Bangkok, which is scheduled for unveiling in October.
Designed by legendary hotel architect Jean-Michel Gathy, the property makes the most of its riverside perch. Homage is made to the waterway via a succession of water features integrated throughout the project.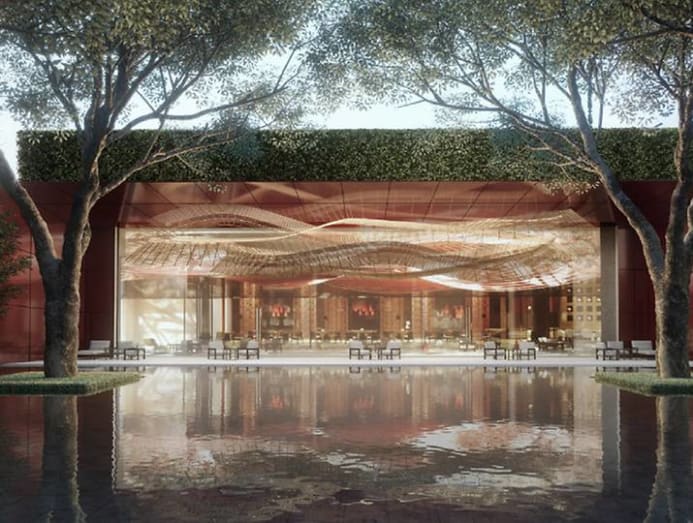 "We aim to connect guests with the river in many ways," explained Lubosh Barta, general manager at the property. "There are bodies of water as guests enter into the hotel and there are cascading waterfalls throughout the hotel which lead to the river."
The 299-room property will offer a range of perks including two infinity pools, private boat dock and numerous F&B highlights that include Latin-tinged bar BKK Social Club, Cantonese venue Yu Ting Yuan with a show kitchen led by Michelin-starred chef Qui Xiaogui and Riva del Fiume, an expansive space featuring indoor and outdoor dining on three terrace levels.
ORIENT EXPRESS MAHANAKON (OPENING IN 2021)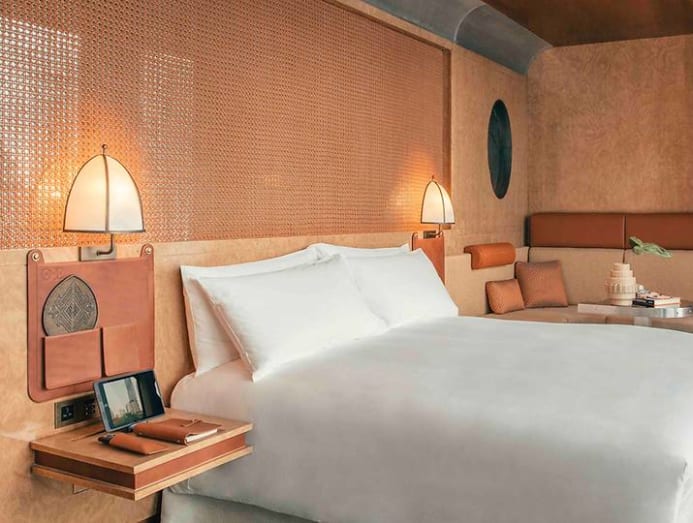 Located in the landmark King Power MahaNakhon building – the distinctive "pixelated" tower that at 314m is currently Thailand's tallest building – the Orient Express will be one of the city's most high-profile new openings come 2021.
Not only will the property be the first in the legendary luxury train brand's new line of hotels, but it also has big shoes to fill following the no-show of the Bangkok Edition, a collaboration between famed hotelier Ian Schrager and Marriott International, which was originally slated as the tower's showpiece hotel name.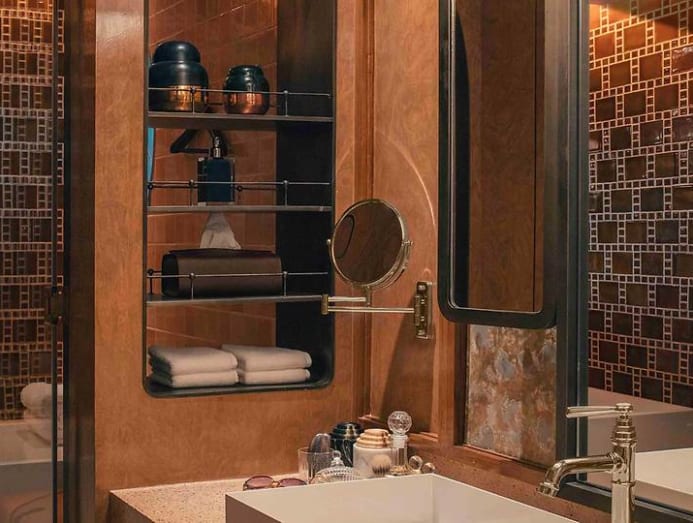 Highlights of the property, which will have a total room count of 154 with nine suites and two penthouses, include a signature detailed design by renowned architect Tristan Auer and a cocktail bar featuring wraparound views of the city.
Dining draws, meanwhile, include Mott 32, a Cantonese restaurant brand imported from Hong Kong and a new fine-dining venture from David Thompson, formerly of Nahm.
SINDHORN MIDTOWN (NOW OPEN)
One of Bangkok's most dynamic streets, Lang Suan has undergone a complete facelift over the last few years. Before it was a leafy – slightly sleepy – boulevard, home to numerous handsome old villas, older apartment buildings and a clutch of top restaurants, including the now-defunct Gaggan.
These days, the thoroughfare is hyper-powered with new mixed-use and residential towers lining the road all the way from Chidlom Skytrain to Lumphini Park. Swish new hotels like Sindhorn Midtown are (naturally) a key component of this transformation.
And while the newly minted brand will be unfamiliar to many, there's plenty for luxury lovers to lick their lips about within the 344-room property. The developers tapped Eight Inc, the firm responsible for Apple's iconic flagship store in New York, for the interior architecture and design. Other visceral perks include a specialist rum bar and the 18th level Horizon Pool, which offers skyline views, cocktails and canapes.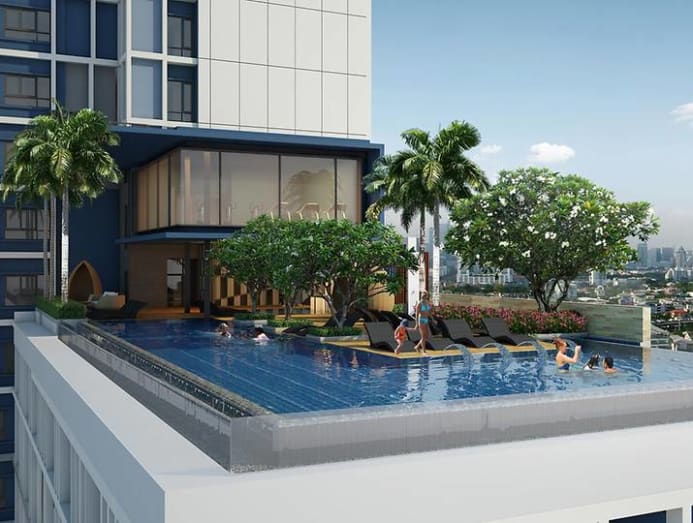 SIX SENSES BANGKOK (OPENING IN 2023)
Known for promoting holistic living and barefoot luxury at some of the world's most idyllic destinations, Six Senses is not the first brand that comes to mind in conjunction with Bangkok.
Nevertheless, if there's any development around the Thai capital that would seem geared towards the Six Senses treatment, it is Forestias.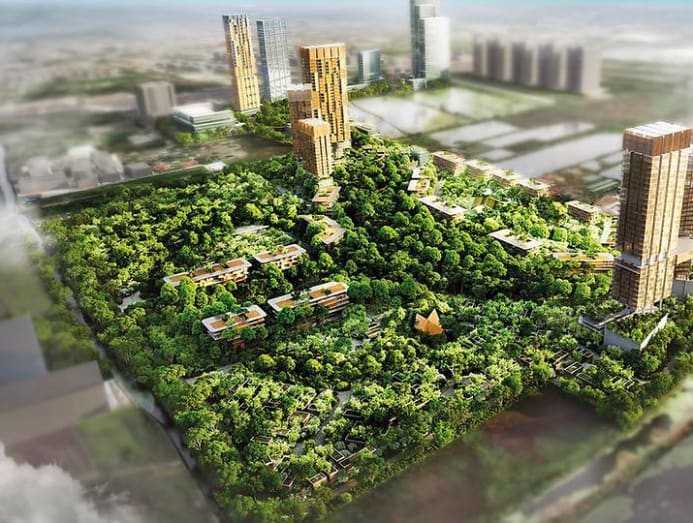 The standalone "green" city on the outskirts of Bangkok is slated to cover an area of 64 hectares, nearly one-and-a-half times the size of the world's smallest country, the Vatican.
A 16-kilometre elevated walkway will pass over the centrepiece, a 4.8-hectare wooded area which alone will cost US$33 million (S$46 million). The project's green credentials have struck a chord with Six Senses, which has chosen it for its first location in Bangkok.
The new property, due to open in 2023, will encompass 60-rooms, 36 residences and the group's first membership club in Asia.