Tippling with tea, agave and champagne: New bars in Singapore
Ready for some bar-hopping? Three exciting new bars have opened in Singapore, each offering a distinct theme and focus.
Just when you thought the bars here were beginning to sing the same old song of "artisanal" ingredients and barrel-aged ingredients, up comes a trio of new watering holes that bring something new and original.     
MIXOLOGY SALON SINGAPORE
Tokyo-based Mixology Group's founder Shuzo Nagumo has opened his first overseas outpost here in Singapore. Regular tipplers in Tokyo would, of course, recognise the Mixology name; the group operates five cocktail bars in the Japanese capital.
While there have been many Japan-based restaurants opening sister outlets here, this is the first time a Japanese bar establishment has expanded beyond its shores. Named Mixology Salon, the Singapore outlet serves 'tea-tails' or cocktails infused with different varieties of tea like matcha, gyokuro, hoji-cha, and oolong — the concept mirrors its Ginza outlet of the same name. Nagumo's protege Kaoru Takii oversees the bar here while Nagumo himself will pop over from Tokyo every two months to refresh the menu.
Most of the drinks are light and well-balanced and would find lots of love as aperitifs before your dinner plans (the bar is in the dining enclave of Robertson Quay). We recommend the Sencha Gin & Tonic (S$22), a blend of Shizuoka sencha and Bombay Sapphire gin; and The Green Tea Old Fashioned (S$26), a mix of matcha, chocolate bitters, kuromitsu, vanilla bitters, bourbon, and rye whisky. For those looking to explore the versatility of green tea in cocktail alchemy, try the Gyokuro Cocktails Course (S$65), which offers three different infusions of gyokuro.
1 Nanson Road, #02-07B InterContinental Robertson Quay. Visit Mixology Salon Singapore 
Bartenders Jesse Vida (formerly the head bartender of Atlas) and Gabriel Lowe have opened the funky Cat Bite Club, an agave bar. The duo, who are fans of agave (a spirit distilled from the agave plant), are out to spread the good word about agave and rice spirits.  
"We realised an agave bar was missing here [in Singapore]," said Vida. "Plus, we are in Asia so why aren't rice-based spirits being enjoyed more in cocktails in this part of the world?"
The bar's name (and red sign) is a reference to the mysterious Cheshire cat in the Alice in Wonderland cartoon; a character that left an impression on Vida when he was a kid. "The Cheshire cat embodies a lot of the things we want people to feel in a bar — a sense of wonderment, mischief, and playfulness," said Vida.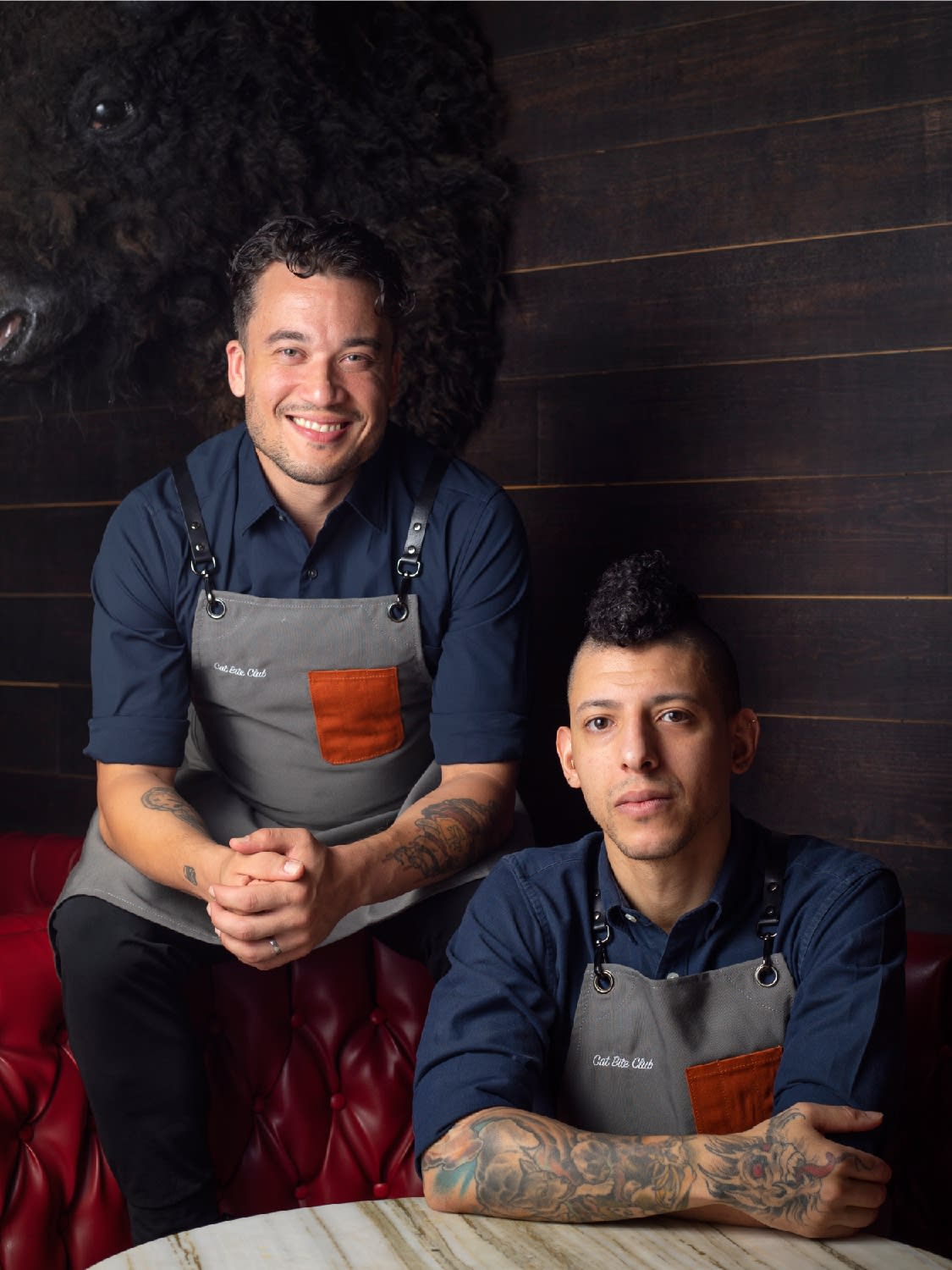 Those new to agave and rice spirits would be relieved to see that the cocktail menu isn't a dive down the rabbit hole: Vida and his team have made the drinks easy to understand, grouping classic cocktails alongside their agave and rice spirit renditions so drinkers can pick a tipple that doesn't stray far from familiar or favourite flavours. We particularly enjoyed the herbaceous Bitter Rind (S$26), a Negroni-inspired concoction with Tokki Soju, Campari, Cinzano Rosso, Cynar, and watermelon.
The bar bites are worth checking out, too: Try the moreish Tuna Tostada (S$12) and the spicy Chicken Bao (S$15 for two pieces).
75 Duxton Road. Visit Cat Bite Club 
Champagne bars — not counting those marketing setups that serve champagnes from only one maison or brand — have yet to take off here even though our sunny island offers all the right excuses to kick back with a glass of bubbly anytime of the day.
Someone has stepped in to start the ball rolling. Sommelier Yeo Xi Yang, who was previously heading the wine team at Park90 wine bar, is setting up Convivial, a champagne bar in the city centre. (The bar will open end of August 2023.) The 32-seater space will offer 200 labels of champagnes, 30 to 40 sparkling wines, as well 20 white wines and red wines that have backgrounds related to sparkling wine production, for example, Xarel.lo from Spain's Penedes, a white grape that is also used in the production of Cava. There will also be four bubblies by the glass (starting from S$17 for sparkling wine/from S$24 for champagne).
11 North Canal Road, The Offshore, 01-01. Follow Convivial on Instagram for updates.