How a new breed of Malaysian hotels is attracting sophisticated travellers
Whether you're an advocate of sustainability or a design-savvy holidaymaker, these four hospitality hotspots up north are well-worth checking out, and checking in to.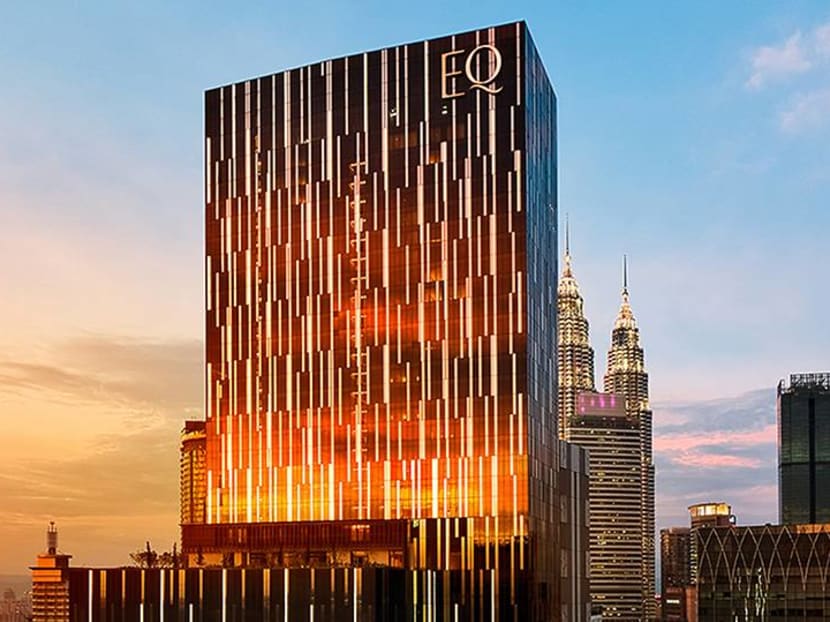 There was a time when most Malaysian hotels were impersonal iterations of international hotel chains. While this predictability can be comforting, it didn't leave much room for context or individuality.
But now, a new breed of well-designed hotels are attracting sophisticated travellers not just to tourist hotspots but also to the hotels as destinations unto themselves. Here is our pick of the most noteworthy ones.
FOR THE GLAMOROUS GREENIE

The Datai Langkawi needs little introduction – designed and conceptualised by starchitect Kerry Hill (1943–2018), this two-time Aga Khan award-winning resort has consistently ranked among the world's top 10 in luxury resorts since 1993.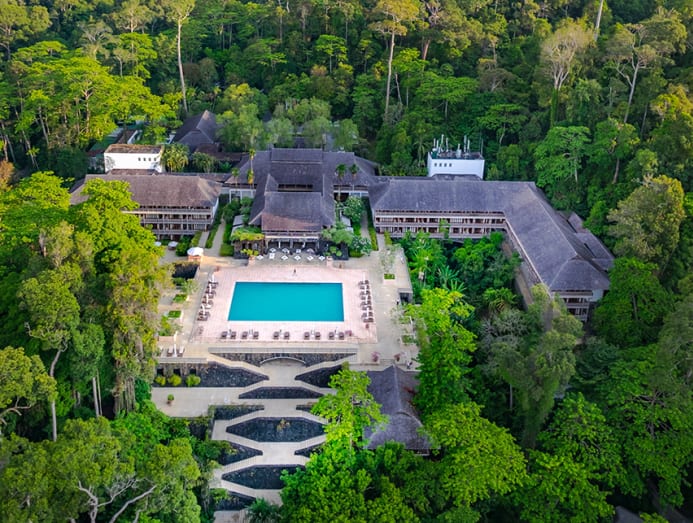 But even the most impeccable pedigrees can use some help and US$60 million (S$81.6 million) later, the Datai reopened its doors in late 2018 after an ambitious overhaul by Didier Lefort of award-winning Paris-based studio DL2A.
Lefort, who worked with Hill on the original interiors, stayed true to the late architect's philosophy of making the 10-million-year-old rainforest the star attraction with deliberately understated gestures.
Relying on an interplay of textures and materials with colourful accents drawn from the property's legendarily lush flora and fauna, the upgraded rooms and villas draw guests even deeper into this resort's eco-chic universe.
Aesthetics aside, modern technology helped the designer realise his vision with greater precision – case in point, the atmospheric yet energy-saving lighting that adds to the resort's alluring aura.
This project has also created the Datai Estate, one of the largest luxury villas in Asia that clocks in at a sprawling 3,500 sqm with a stunning pool, rooms and terraces for days, and on-demand staff.
The brand new Nature Centre is worth the price of admission with its long-house inspired building clad in bamboo and dedicated team of naturalists led by Irshad Moborak, one of Malaysia's most celebrated names in the field.
FOR THE CULTURE VULTURE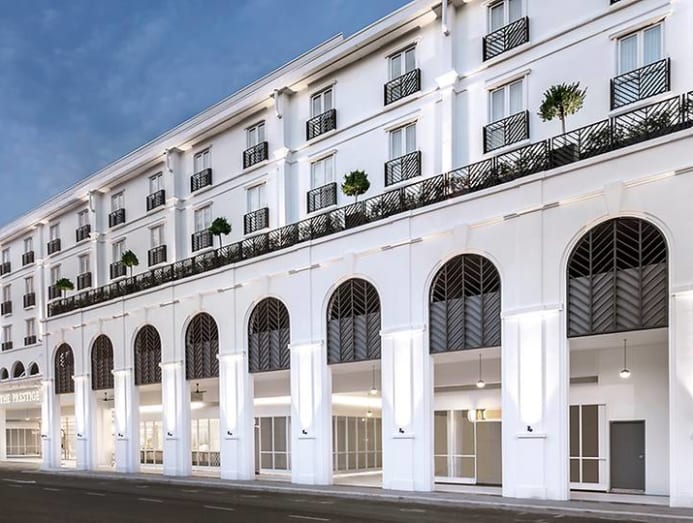 Penang is known for many things, but being a design destination isn't one of them. Yet this northern island is now home to not one but two Malaysian properties in the Design Hotels  portfolio.
The Prestige, which officially opened in the heart of this UNESCO World Heritage site in October 2019, is a new build inserted in an erstwhile warehouse set among the island's most impressive 19th century colonial buildings.
The project was conceived, created and curated by Singaporean design wunderkind Colin Seah of Ministry of Design, whose forte is dramatic contemporary spaces that put a witty spin on heritage.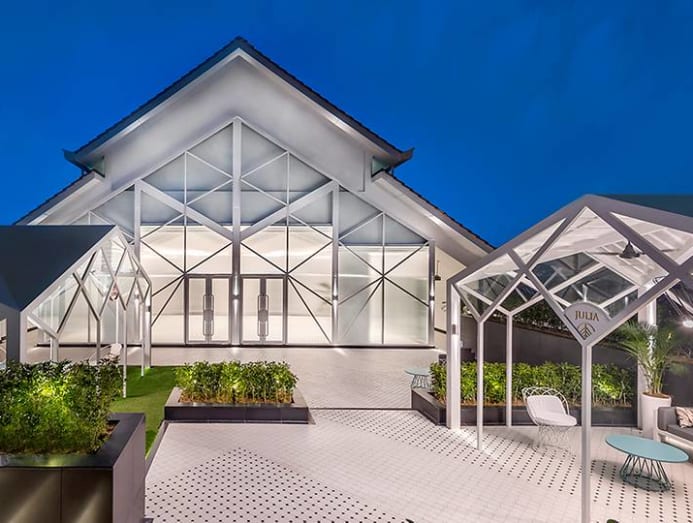 Seah describes the theme as A Touch of Magic in a Tropical Victorian Eden. The Victorian references can be seen in the dining and shopping ground floor arcade inspired by Victorian conservatories and contemporary motifs scattered through the hotel.
Its magic component lies in elements of visual trickery. For example, the mirrored stainless steel reception desk and beds that appear to float by their own volition. Delightful set pieces in guest rooms like the bronze-encased glass vitrine Shower and Wardrobe Enclosure further articulate the theme and take aesthetic cues from the elaborate magic props used in Houdini's performances.
FOR THE HISTORY BUFF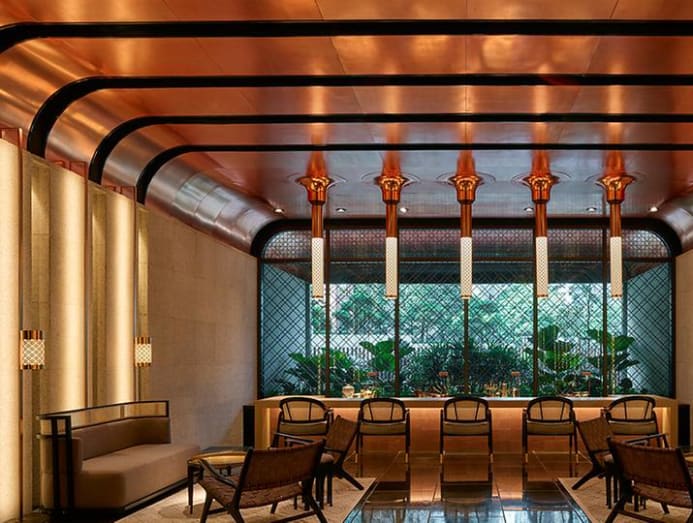 The elegant re-imagination of Chinese heritage at The PuLi created a sensation even amongst jaded locals when it was first launched in Shanghai, a vision that is apparent in The RuMa which opened in the heart of Kuala Lumpur's Golden Triangle late last year.
The PuLi and The RuMa are both managed by Urban Resort Concepts (URC) and share a common designer, British architect and interior designer Andy Hall, who runs his own architectural practice MQ Studios in Shanghai.
Like The PuLi, The RuMa has a strong sense of place and narrates the city's history and cultural elements through its luxurious interiors, the fruit of Hall's extensive and through research.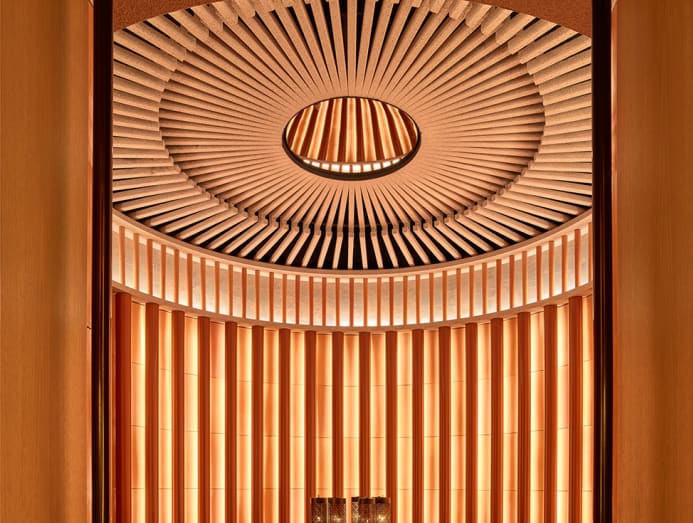 KL's tin mining past and rubber plantations served as inspiration for the design vocabulary and choice of materials. This expression runs from the metaphorical – the Birdcage greeting guests is a rotunda inspired by cages used to house canaries in the mines – to the literal: Low slung colonial woven cane loungers found in the guest rooms.
Traditional craft motifs also feature prominently but rather than appearing like a pastiche, Hall's astute choice of materials and location give the Kelarai woven walls, local Semangkok timber panelling and screens inspired by traditional Kain Pelikat clothing patterns a sense of modern luxury.
Local fashion designer Dato' Bernard Chandran adds a glamorous touch to the lobby in the form of a shimmering gold art installation inspired by Malaysia's national dress, the Baju Kebaya.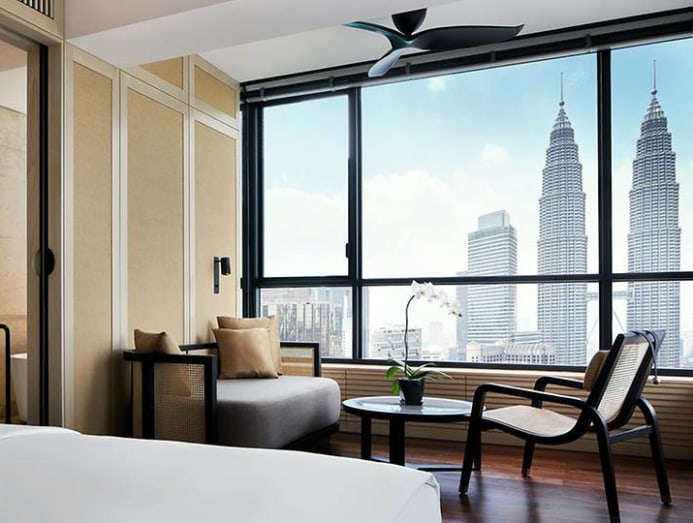 FOR THE URBAN ENVIRONMENTALIST
A landmark hotel from its 1973 opening, Equatorial Hotel was a place to see and be seen through the city's boom years.
In 2012, the 18-storey building was completely demolished to make way for a new 52-storey skyscraper. This year, rebranded with a catchier handle – EQ – the hotel is poised to make its mark on a new generation.
Clad with a jewel-like motif embossed in concrete cladding, the tessellated design of the tower sparkles in the sun. Built to exacting sustainable practices, the tower was awarded a gold rating in Malaysia's Green Building Index and is the first mixed development building to receive this award in the country.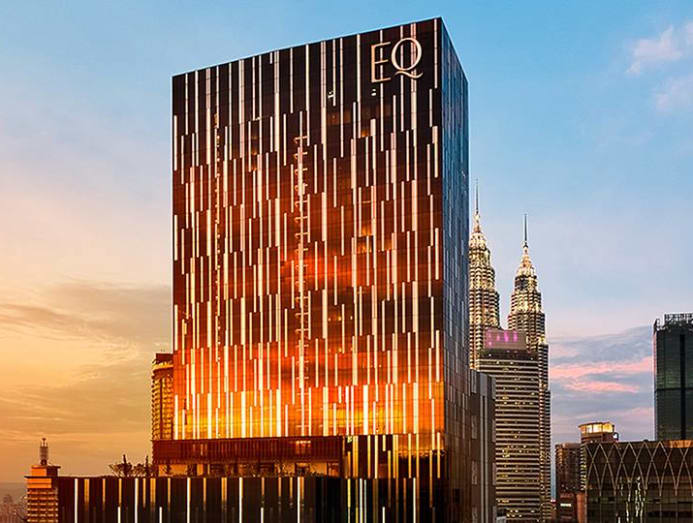 Working with local design firm Blu Water, which specialises in hospitality projects, Malaysia's heritage and culture were interpreted for a new era in every aspect of the interiors.
Copper tooling, a retro (and dying) art form, portraying historical trades like rubber-tapping, rice-planting and tea-growing, is the centrepiece in the sleek contemporary lobby. It's an indication of the juxtaposition of history and modernity that reveals itself throughout this 440-key hotel.
Keenly aware of its equatorial location, spaces like the Sky 51 rooftop bar and Olympic sized infinity pool celebrate the glorious tropical climate. Practices like water recycling, energy conservation and the use of magnetic chillers reinforce EQ's green credentials.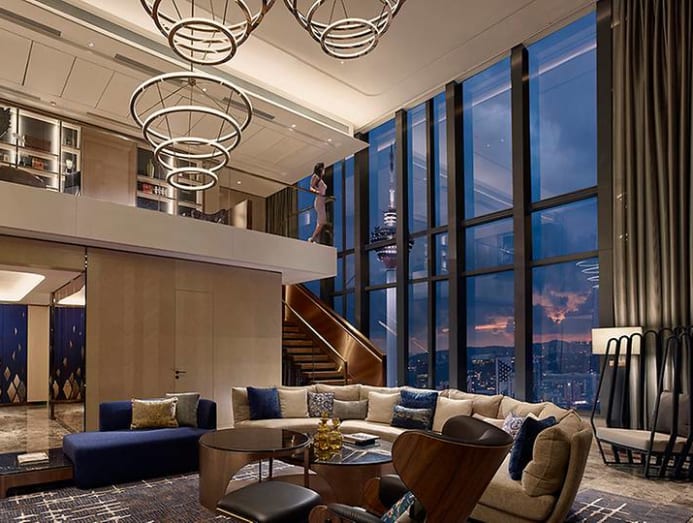 FOR THE INTREPID EXPLORER
Located in the historical and extremely local neighbourhood of Chow Kit, the Ormond Hotels' very first property, The Chow Kit, is as lively as its environment. This colourful downtown Kuala Lumpur hotel is set against a backdrop of pre-war shophouses juxtaposed with modern skyscrapers. 
NYC based design firm Studio Tack, which specialises in cool hospitality projects, were brought in to transform the existing nondescript building inside and out. The new triangular burnt red facade is reminiscent of the iconic Flatiron building in New York and sets the tone for the retro speakeasy vibe within. 
Unique local artefacts and original artwork from up-and-coming young artists and established masters imbue the space with an eclectic feel, giving guests the impression of spending a weekend at an eccentric but cultured friend's estate. 
The well-soundproofed rooms adhere to the hotel's philosophy of essential luxury. Pared-down yet plush, they come with well-thought-out detailing found in the fine millwork, fringed upholstery and tasselled lighting. Downstairs, the high-ceilinged Chow Kit Kitchen and Bar has a timeless classic feel and is as rich and layered as the neighbourhood it inhabits.