Moet Hennessy debuts its latest vintage, Dom Perignon 2013, with an exclusive champagne dinner at 28 Wilkie
This vintage is the third release of the 2010s.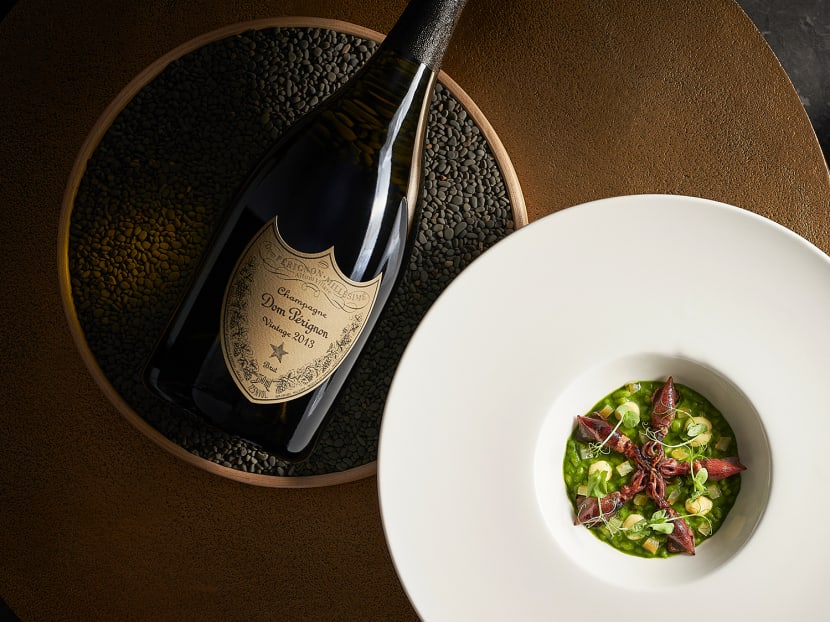 The eagerly anticipated Dom Perignon vintage 2013 Brut was launched recently in Singapore.
Probably the most famous champagne brand, Dom Perignon produces two styles of vintage champagnes – a brut cuvee and a rose. The wines are designated as prestige cuvée, the highest rung of champagne quality and are highly sought-after by collectors for their prestige and ability to age. This vintage is the third release of the 2010s following the angst-ridden 2010 vintage and the highly rated 2012 vintage.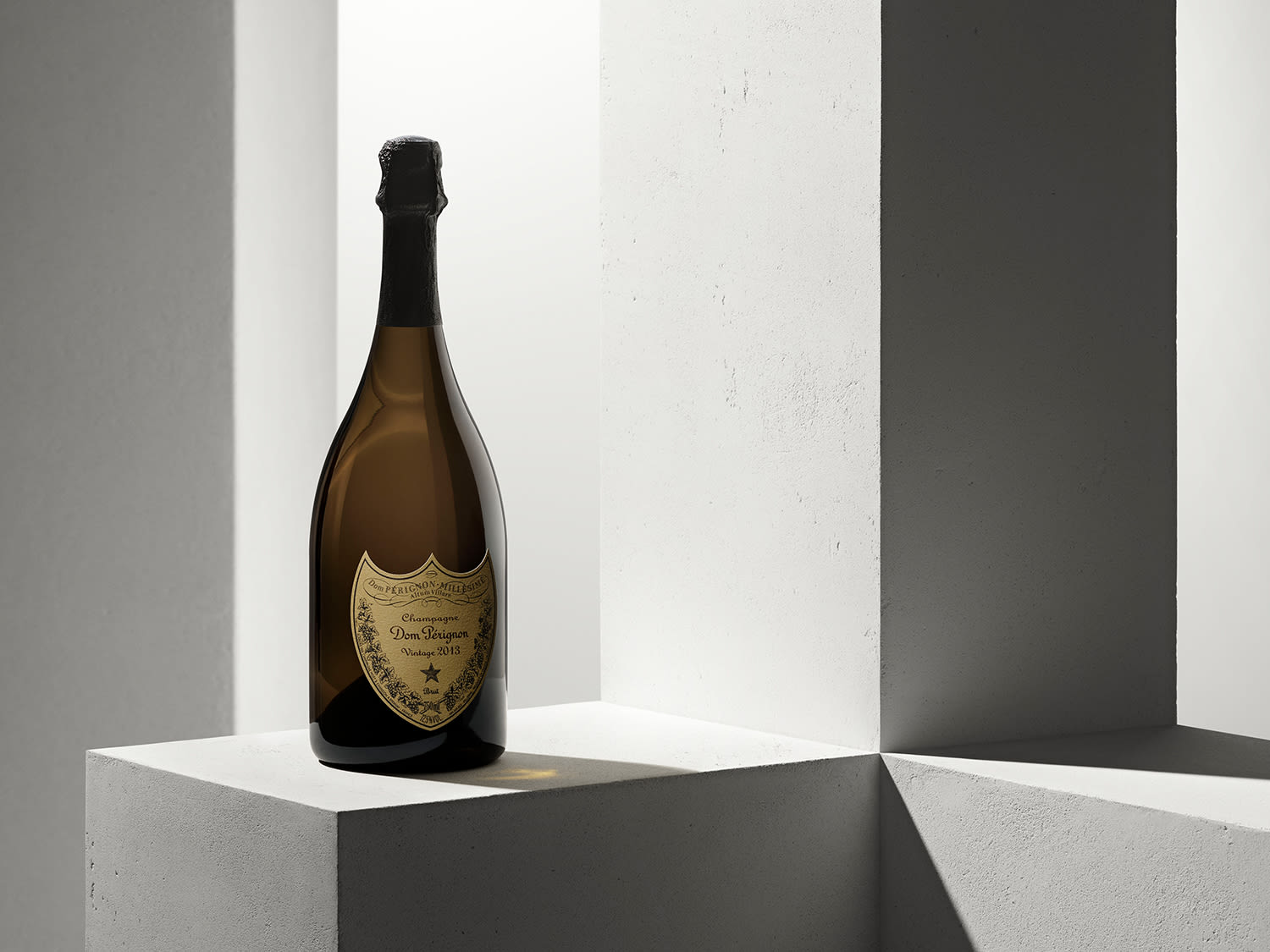 During the year, every season plays a role in the development of grapes. In 2013, a cool spring delayed budburst and flowering, which in turn delayed the harvest. Summer started with hail that caused some damage but later presented hot conditions, leading to good ripening.
It is worth noting that October harvests have become a rare occurrence in the last decade. With global warming taking hold of marginal regions like Champagne, it is unlikely that any new vintage will be harvested later than September. The Vintage 2013 comprises 49 per cent pinot noir and 51 per cent chardonnay with a dosage of five grams per litre. As chef de cave Vincent Chaperon is committed to creating a unique and harmonious expression of the terroir and, he delivers a hauntingly beautiful wine, despite the odd conditions.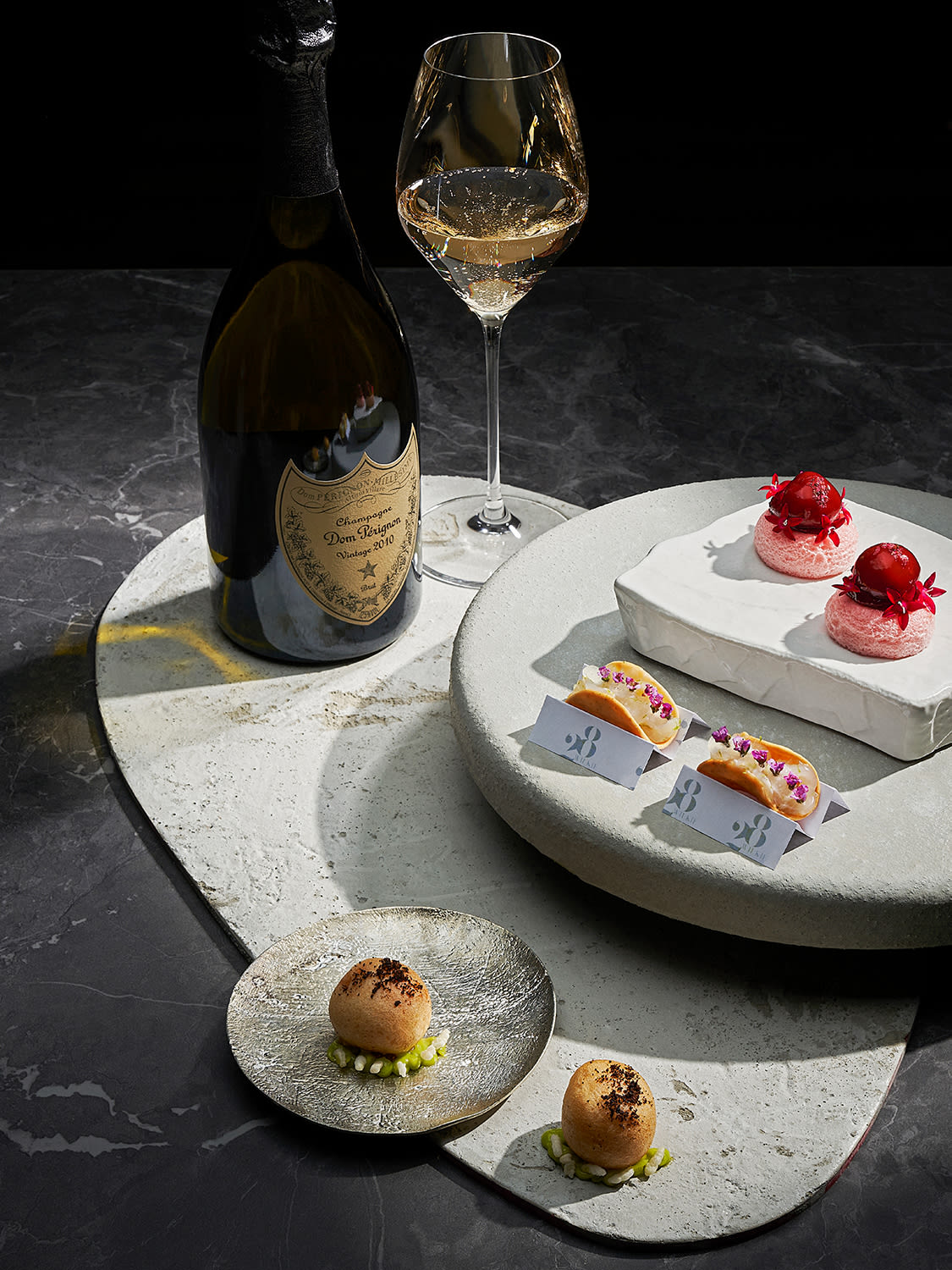 On the palate, the wine is remarkably open as most Dom Perignon first releases are usually reticent and shy. Notes of apricot flesh, lemon rind, hay, brioche, and kaffir limes are framed by chalky minerality and an alluringly round acid profile. The long finish takes on a lick of salinity and leaves you wanting more.
THE PAIRING OF THE DECADE
For the Singapore release, Dom Perignon turned to 28 Wilkie's chef de cuisine Seth Lai to craft a pairing menu to celebrate the launch and afford fans a rare opportunity to compare the three recent releases.
"When I created the menu, it was all from imagination," said Seth Lai. "These are combinations I haven't tried before."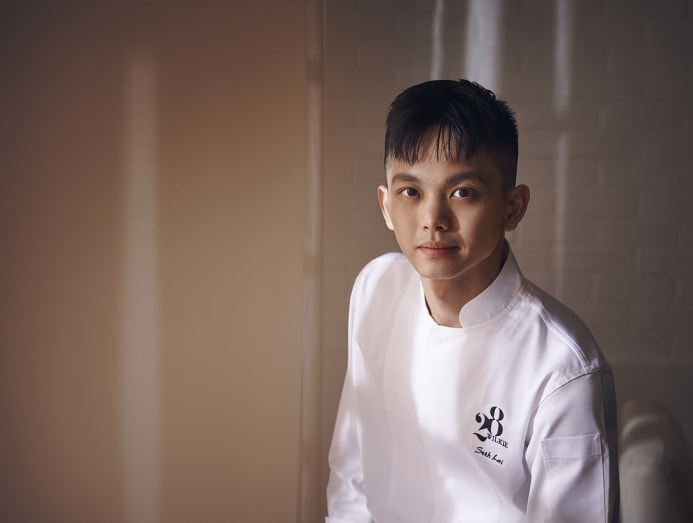 He delivers five elegant courses around the vintage's five facets of intensity, precision, tactile, complexity and minerality.  As a rare treat, each course is paired with a trio of Dom Perignon vintages: 2010, 2012 and the current release, 2013.
For the Intensity course, Lai ‒ who earned his first Michelin star at the tender age of 26 ‒ created a silk-textured cauliflower puree and set it against the orbs of the Kaluga hybrid caviar pearls and uni tongues with Dom Pérignon 2010.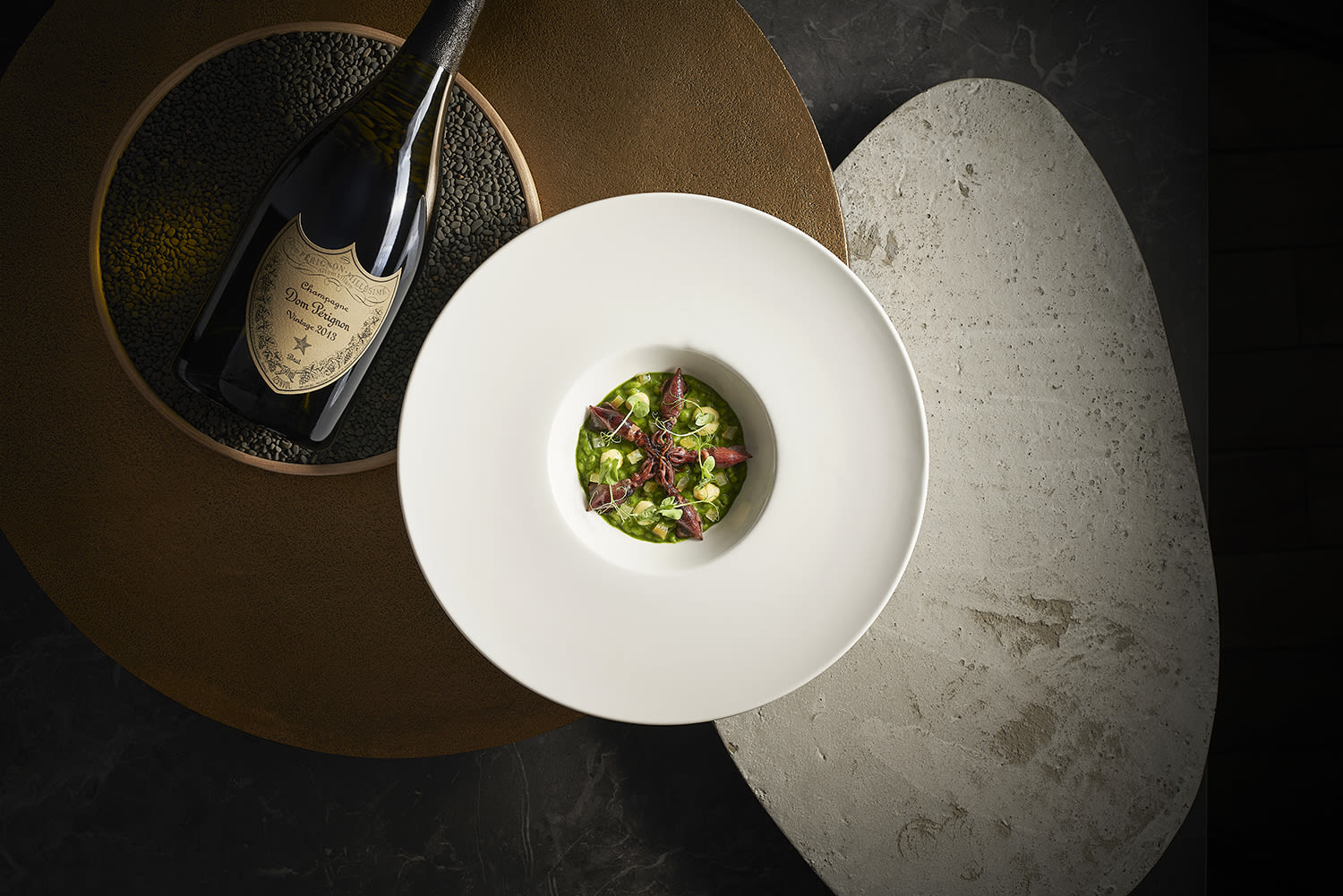 The 2013 vintage is paired with a verdant Acquerello rice risotto in the Tactile course that plays with the Champagne's herbal notes. The spring Hotaru ika squids and Amalfi lemon serve to elevate the dish.
The five-course tasting menu at 28 Wilkie is available to guests till June 13. For more information, go here.
INVESTMENT POTENTIAL
According to Liv-ex, a fine wine trading index based in the United Kingdom, Dom Perignon is the top five most-traded wines by Singapore investors in 2022.
Earlier this year, vintage 2013 was released for £1,830 (S$2,985) for a case of 12, making it the lowest-priced Dom Perignon champagne on the index, while the highly rated 2012 vintage is currently trading at £1,900. Notably, 2012 presented better vintage conditions and scored higher points from critics.
In Singapore, Dom Perignon Vintage 2013 is priced at S$335.