Definitively Chinese, not Chinois: The new generation of Chinese restaurants
Modern Chinese restaurants in Singapore were once built on Chinois, that romanticised notion of what China holds according to colonialist Western ideals. Not anymore.
Chinese restaurants have long been a constant in our culinary scene. Originally the result of industrious emigres hungry for a taste of home, today's Chinese restaurants are about escapism and hedonism, tempered with a touch of newfound restraint.
The latest breed of them to hit our shores are more thoughtfully considered reboots of ambitious club-restaurants from a decade ago. Remember the now-shuttered Chinoiserie-themed establishments of the early Noughties, invariably appointed with lacquered bird cages and a Buddha bust or six?
Today, that sense of aesthetic has been tamped down, refined and, more aptly, brought back to its roots with touches like modern artworks by Chinese artists and contemporary furnishings from the motherland.   
Club-style dining has given way to relaxed lounge-style experiences, with high-concept cocktails and jazz performances serving as more palatable bedfellows for the food. The food, meanwhile, has gone through a revolution of its own – no longer fusion nor confusion, but Chinese food given an update with grounded creativity and techniques.   
CULINARY APPEAL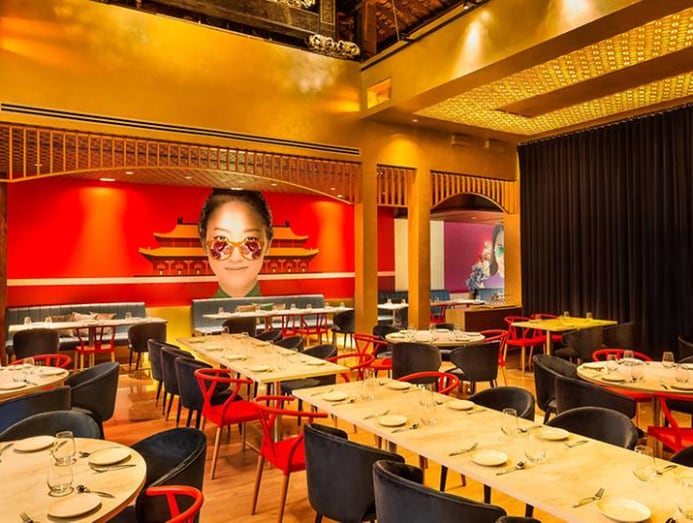 At Mimi (Chinese for "secret"), which opened last July on the second floor of a historical Southern Chinese-style building in Clarke Quay, chef Sam Chong and executive culinary director Daniel Koh artfully meld tradition with modern cooking techniques to yield intriguing dishes like crisp slivers of Sichuan-style beef jerky anointed with crushed peppercorn and chilli powder.
Chilli crab, meanwhile, gets its post-modern riff as a deconstructed pool of chilli crab sauce and egg whites with crabmeat buttressed by a ring of fried mantou (buns). Particularly in the early evenings, when dusk begins to soften the stark red dining room, there is much to love about Mimi's classic cocktails and music that filters from the bar below.
For excellent live music with equally outstanding food, there is Madame Fan at the NCO Club at South Beach. Created by Hong Kong-born restaurateur Alan Yau, this 50s-cabaret-inspired space features post-modern jukebox performances on Friday and Saturday evenings.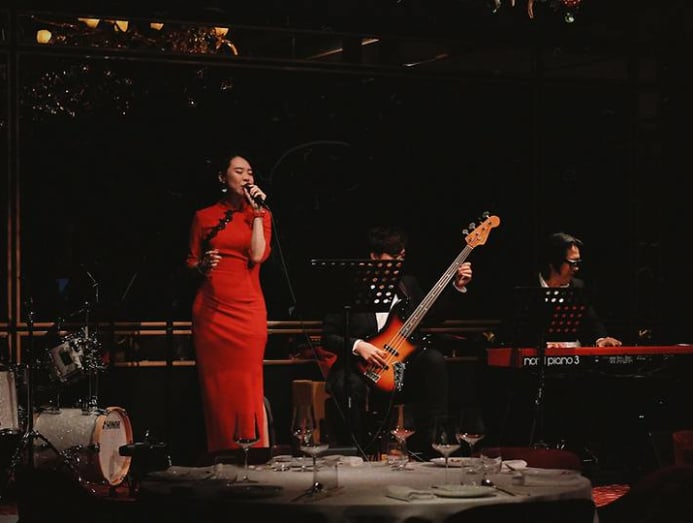 While Yau – who is behind famously successful entertainment restaurants like Hakkasan in London and Nobu in New York – started out creating concepts for the Western market, he now makes it a point to appeal to western audiences without alienating "the indigenous market".
That means the food no longer features pan-Asian elements but instead cleaves close to tradition. To wit, Madame Fan's signature dishes include a double-boiled four treasure soup with sea cucumber, fish maw, dried scallop and crab meat; and drunken crab rice noodles with 20-year-old Gu Yue Long Shan rice wine.
MODERNITY ROOTED IN TRADITION
Another recent import from Hong Kong is Mott 32 at Marina Bay Sands. Like Madame Fan, its approach to regional Chinese cuisine is rooted in time-honoured recipes made with premium ingredients.
Classic char siew takes the form of barbecued Pluma Iberico pork glazed with Yellow Mountain honey, while Peking ducks are created from specially bred ducks in Malaysia, which undergo a 42-day aging process that enables their skins to develop a crystalline consistency while retaining their flavourful fattiness.
Mott 32's Art Deco-esque dining room, gilded with accents of emerald and gold, is anchored by an impressive bar whose mixology programme includes an extensive wine collection and cocktails mixed with Asian ingredients like umeshu, yuzu and chrysanthemum.
Even decades-old stalwarts have re-emerged with a modernist approach to old world glamour. Last August, Grand Shanghai reopened after a major transformation to reveal its new Art Deco-circa-1930s-Shanghai mien, complete with plush velveteen booth seats, magnificent chandeliers and brass-and-mirror accents that may have well been lifted from a Chinese movie set.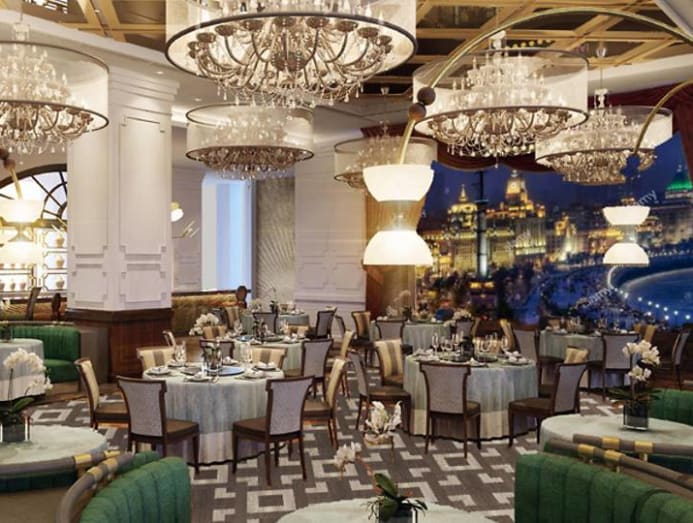 Correspondingly, the food features grandiose presentations – paper-thin shards of wasabi-glazed crispy duck hanging on an ornately wrought osmanthus syrup sculpture; deep-fried cod shaped like a chrysanthemum perched on a pool of sweet sour sauce; and perfectly pleated Shanghainese dumplings in a deeply flavourful seafood broth.
Evidently, restaurateurs are banking on the fact that when it comes to offering a new-generation experience, modernity must rest on a foundation of deep tradition. And where else is tradition stronger than in classic dishes that have delighted a people for generations?