These 5 new hotels in Bali are set to welcome foreign arrivals from September
Indonesia's most visited island already has some of the world's finest accommodation options, but that doesn't mean there isn't room for more.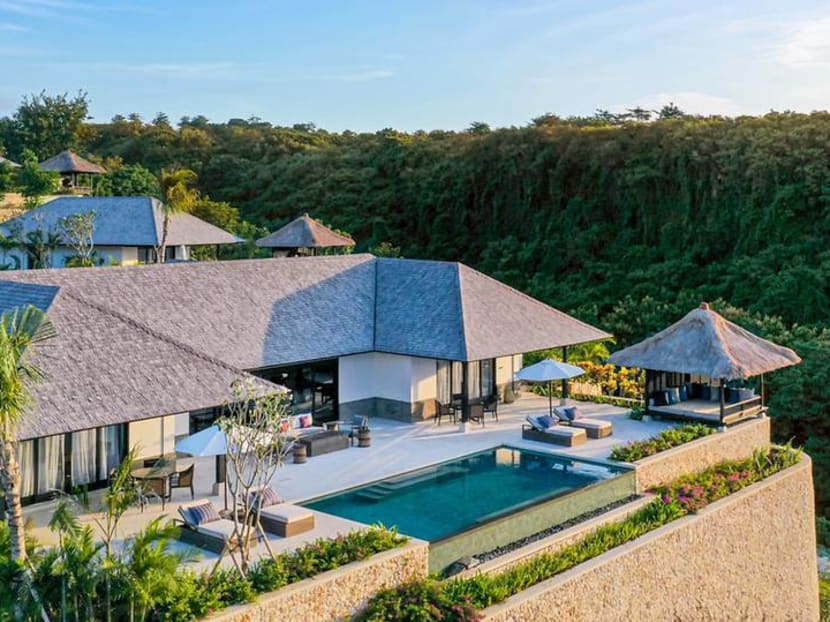 For a destination of relatively minute dimensions, Bali sure packs a lot in. From beaches pounded by the Indian Ocean and buzzing coastal enclaves to the green valleys of the interior where the island's rich Hindu culture continues to thrive, the destination continues to reign supreme as Indonesia's prime draw for tourism.
Its enduring popularity and natural beauty have made it the site for some of Asia's most spectacular luxury resorts. And development shows no sign of slowing – pandemic be damned – with a range of choice accommodations freshly opened or about to be unveiled across the island.
DESA POTATO HEAD
Long a byword for refined beach vibes in Seminyak, Potato Head continues to set an exalted standard as it steps up work on Desa Potato Head – the island's first creative village – during 2020.
Existing assets such as Katamama, a distinctive art-inspired red-brick hotel designed by Indonesian architect Andra Matin, and the flagship beach club with which the brand made its name, will be integrated into the ambitious new development.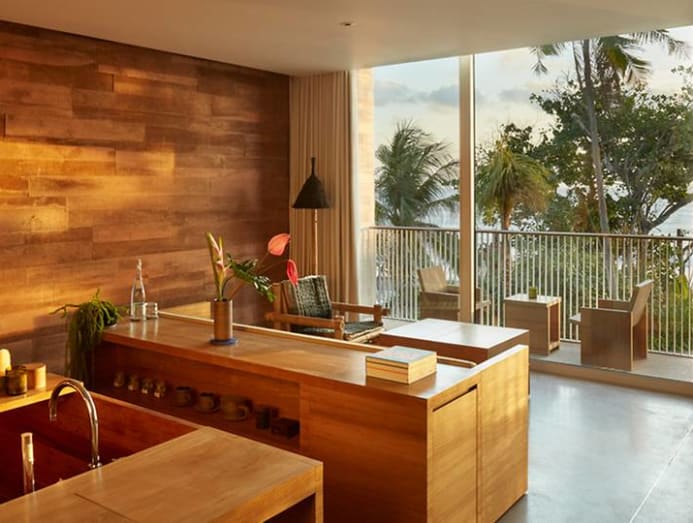 The centrepiece of the new village will be its Creative Centre, designed in partnership with OMA, the practice founded by legendary Dutch auteur Rem Koolhaas. It will include 168 guest rooms under the banner of Potato Head Studios.
Other highlights due to be rolled out incrementally will include a farm-to-table restaurant, bars, an environmentally driven kids' club, a music recording studio, a beachfront pool with daybeds, several rooftop activation areas, an amphitheatre, and a subterranean discotheque.
NIRJHARA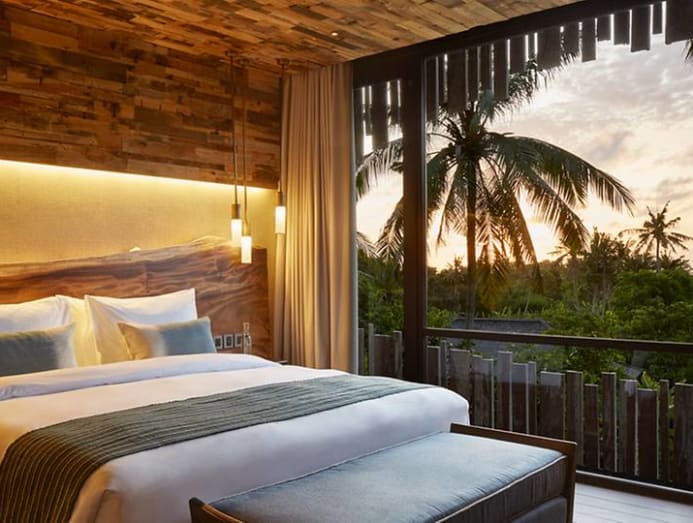 Bali's link with the heavens has been threatened by several factors, with traffic, overdevelopment and sheer weight of tourist numbers all threatening to counteract its otherworldly aura.
There are still places where the island's innate spirituality shines through: None more so than at Nirjhara, a beautiful new bolthole on the island's southwestern coastline.
Located just a few minutes from Tanah Lot, one of Bali's most revered Hindu sanctuaries, the resort is tucked away in a tropical enclave surrounded by forest and emerald green paddies. Deploying a philosophy of palatial – yet defiantly unpretentious – barefoot luxury, the resort aims to reconnect guests with nature with room types including river pool pavilions suspended above streams and canopy suites nestled amidst the treetops with views of the surrounding rice fields.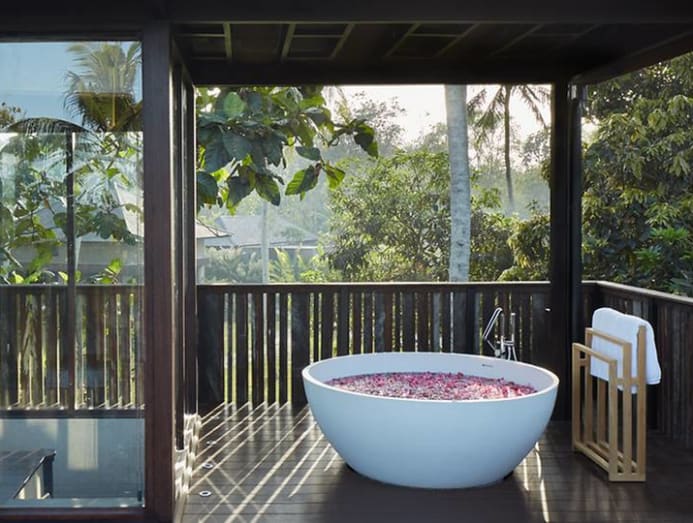 The resort's restaurant, Ambu, features views over a cascading waterfall and Balinese cuisine made with farm-to-table ingredients. Other highlights include surf lessons on Kedungu beach, just a stone's throw from the property.
RAFFLES BALI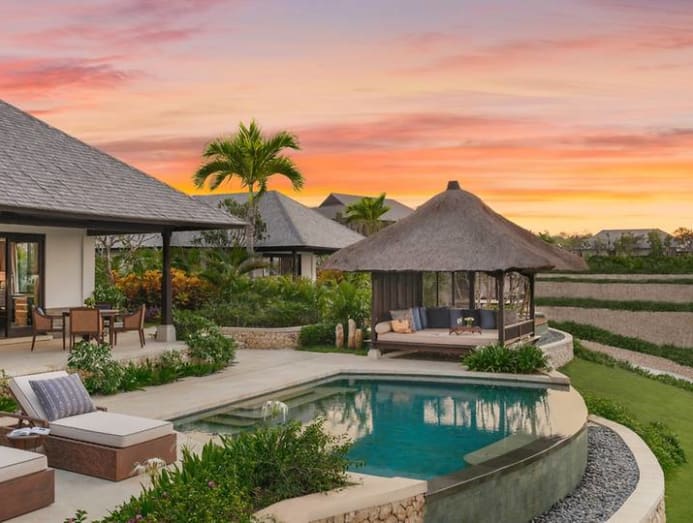 With a presence in destinations ranging from Paris to Dubai, the Raffles brand has travelled a long way from its roots in Singapore. Yet, this global reach has not diluted the local character of its properties around the world.
A case in point is the newly-minted Raffles Bali, which draws deep on island inspiration for its architecture, landscaping and culinary and cultural offerings. The resort, which debuted in July 2020, features 32 private villas set back from a beautiful private beach in lush gardens.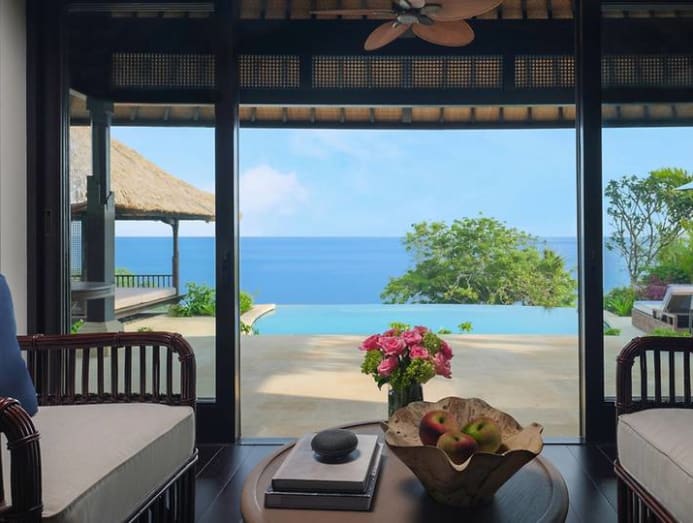 Villas, which all incorporate traditional Balinese design motifs, come equipped with full-sized pools and gazebos. But while you might be tempted to stay put, there's plenty to venture out of this gilded bubble for. Highlights include authentic Balinese cuisine at the resort's signature Rumari restaurant.
Raffles Wellbeing Butlers are ready and willing, meanwhile, to arrange unforgettable experiences around the island including temple ceremonies and cooking classes. 
TANAH GAJAH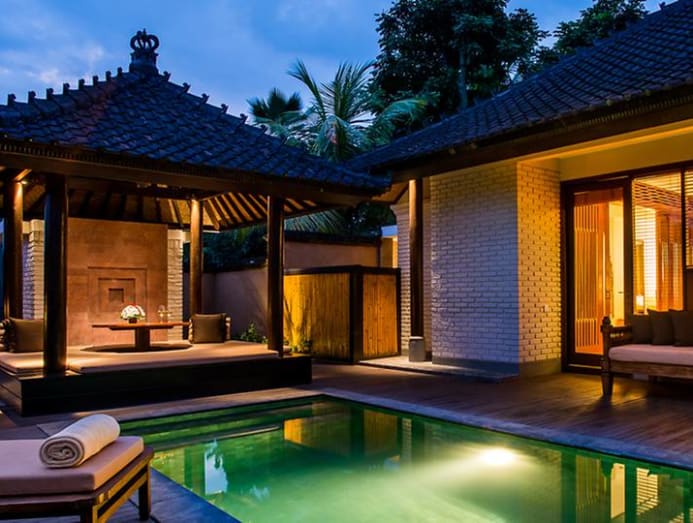 The resort formerly known as The Chedi Club Tanah Gajah in Ubud reopened at the start of 2020 as, simply, Tanah Gajah.
The property was first built in the 1980s as a holiday home for legendary Indonesian architect and designer Hendra Hadiprana and his family. And the rebranded resort pays homage to the great man. 
Intimate, yet spacious, it features twenty art-filled accommodation options, ranging from one-bedroom suites with open-air bathrooms and lotus pond views to a one-of-a-kind two-bedroom estate with a private pool. The ceiling of the restored building will be adorned with a traditional Balinese painting that shares Hadiprana's life story.
Hadiprana's essence, too, is felt at the property, with myriad sculptures, antiques, and artwork that the collector picked up over the years adorning all corners of the site. The main restaurant, The Tempayan, is named for the large traditional earthenware jars that decorate the heart of the dining destination amid the rice paddies. A new tapas lounge, Panen Padi, meanwhile, features a view of tranquil swan-filled ponds on one side and lush fields unfolding on the other.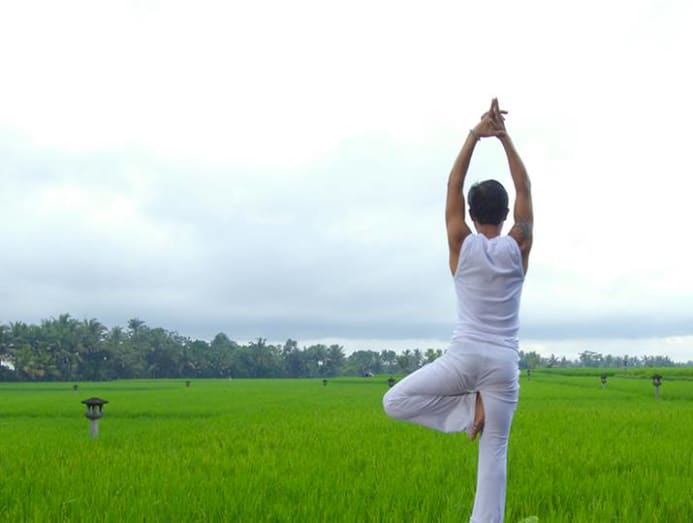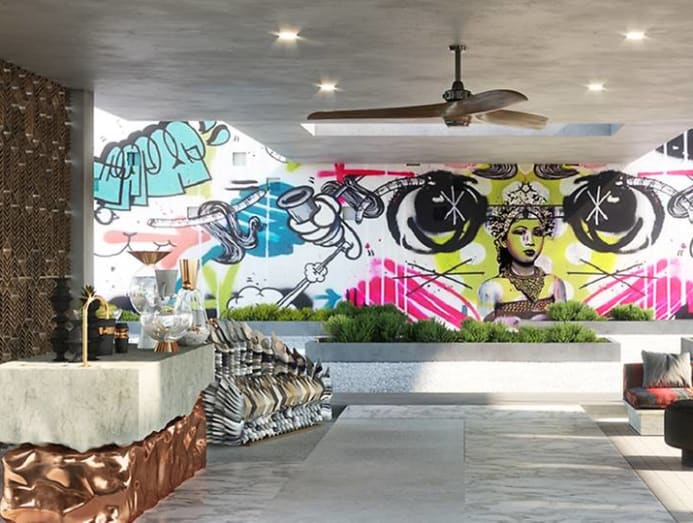 The second W resort to open in Bali promises to be a complimentary, but vastly different beast to its sister property in Seminyak.
While the beachside property embodies the party persona of the island's southern coastal enclaves, the new resort – slated for a 2021 opening – is more in keeping with the holistic and spiritual vibe at play around Ubud, the island's cultural heart.
Indeed, the emphasis is on wellbeing and inner discovery rather than sunset cocktails and high-fashion swimwear. Perched on a hilltop and oriented towards the morning sun rising in the east, the property, which will feature 100 guest rooms including a total of ten villas with private pools, offers stunning views over the Tanggayuda Valley.
These vistas will come into focus at several of the resort's main selling points. Its WET Deck will incorporate terraced pools inspired by Bali's famous rice paddies while Wanderbar, the resort's panoramic cocktail bar, will offer 360-degree outlooks as well as elevated mixology. The resort's piece de resistance will (arguably) be Synn, a signature restaurant that is partially underground and opens towards a jungle cliff.