Heading to Seoul? These are 6 new dining hotspots you shouldn't miss
South Korea remains a white-hot destination and these new restaurants bring added benefits including retail therapy and stunning design.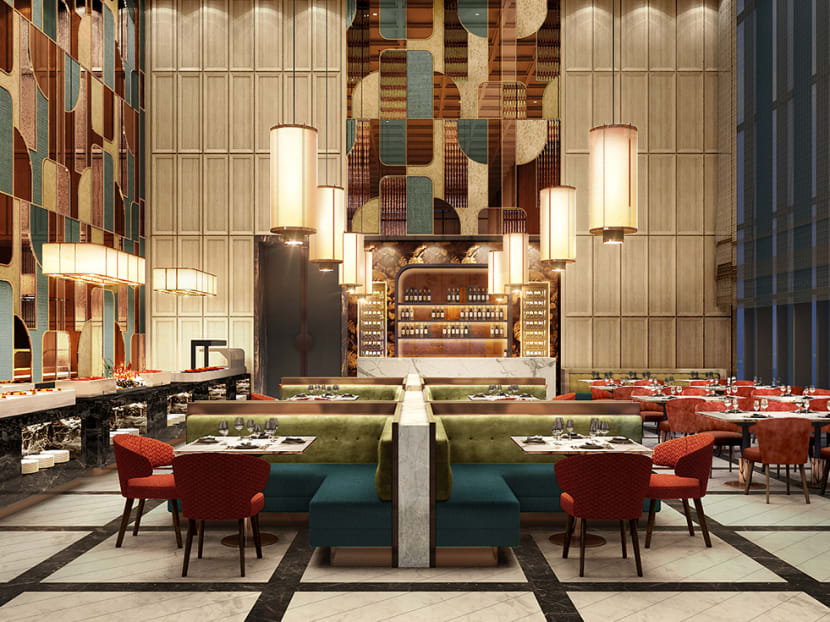 Thanks largely to the relentless surge of the Korean cultural wave, from K-Pop to K-drama, fashion to food, Seoul has remained an absolute must-visit for anyone seeking to take the true pulse of Asia.
With travel restrictions easing up, the city's attractiveness has only increased, with Singaporeans getting their K-fix once more.
To add to the allure of Seoul comes the launch of a raft of new restaurants and pop-ups, a number of which have opened in partnership with luxury fashion and watch brands.
Delicious cuisine from around the world, alongside the works of iconic designers – where do we sign?! Add a jaw-dropping buffet – the country's most expensive – as well as tempting new hotel dining spots to make us drop everything and start booking flights.
Here are six hotspots to get your fill of food, fashion and more.
GUCCI OSTERIA DA MASSIMO BOTTURA
The recent opening of Gucci Osteria da Massimo Bottura pairs two giants of Italian culture in one extraordinary new home.
Head to Itaewon, home to the Gucci Gaok flagship store, where the top floor is now just the world's third location outside Italy for this culinary and couture tie-up made in heaven, arguably the sexiest of all brand partnerships.
Any foodie worth their salt knows Massimo Bottura, chef-owner of the three Michelin-starred Osteria Francescana in Modena, twice voted The World's Best Restaurant. Working alongside Seoul executive chef Hyungkyu Jun and head chef Davide Cardellini, he has crafted menus that sit perfectly within the legendary fashion house.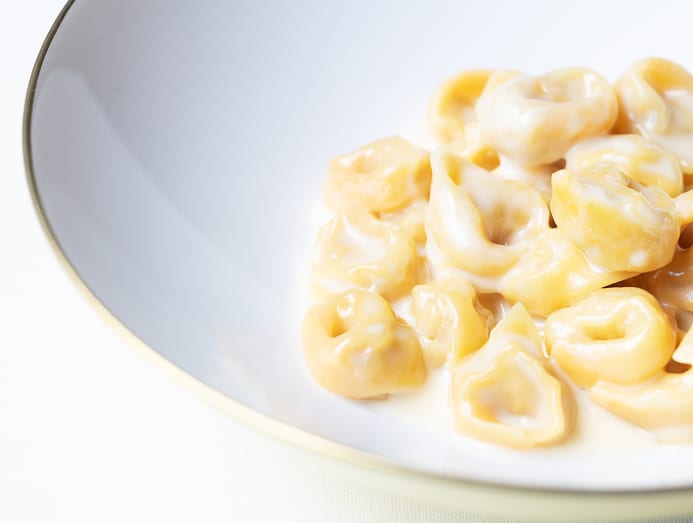 Signatures from the a la carte include Tortellini with Parmigiano Reggiano Cream (more about Parmesan here) and seasonal creations inspired by Korea including Seoul Garden and Summer in Adriatic.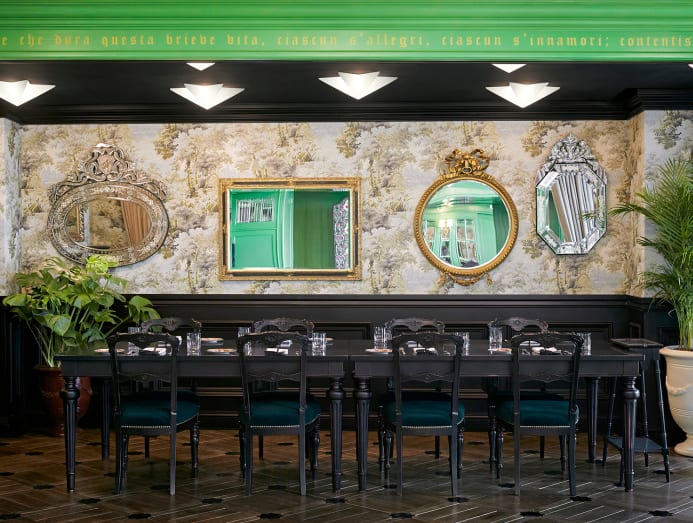 The stunning Gucci interiors make for Instagram gold thanks to a beautiful explosion of green: Chairs in peacock green velvet, a terrace decked in plants and elegant patio doors. The only challenge? All tables booked up for a month within four minutes of the reservations book opening.
CONSTANS, JOSUN PALACE
Up on the 24th floor of the super-chic Josun Palace in Gangnam sits Constans, a spot which will redefine how you think of a hotel buffet.
Open at breakfast, lunch and dinner, the quality of the ingredients, the execution of the dishes and the skills of the chefs cooking a la minute all make it clear that this is a million miles from other buffets.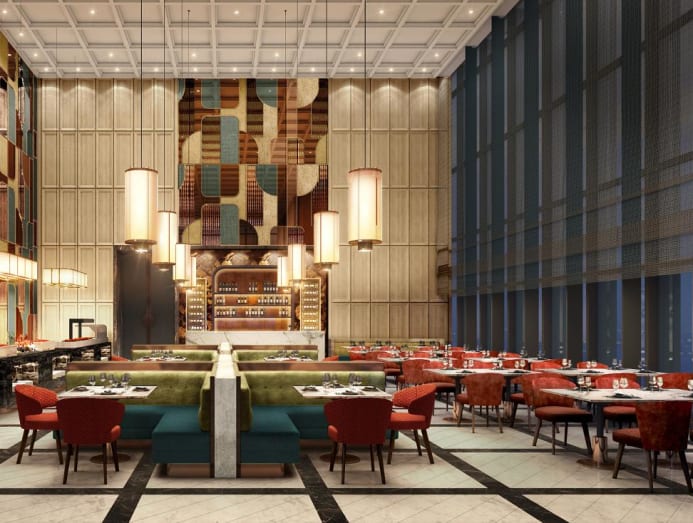 Whether it's endless crab claws or aromatic salads, perfect tempura or steaming dim sum, the choice is yours. Our tip, however, is to save yourself for the extraordinary desserts, where beautifully-crafted patisserie, fruit displays, macarons and more all vie for your attention.
At a cool 180,000 Korean won (S$200) on Saturday, it's the country's most expensive buffet in a hotel, but worth every last won for a true gastronomic escape.
LOUIS VUITTON MAISON SEOUL
Louis Vuitton Maison Seoul, the brand's flagship in Korea, is an absolute jaw-dropper of a building thanks to the creative genius of Canadian starchitect Frank Gehry. Sails made of glass perch on a stone base, zig-zagging up the walls and creating a series of enclosed terraces.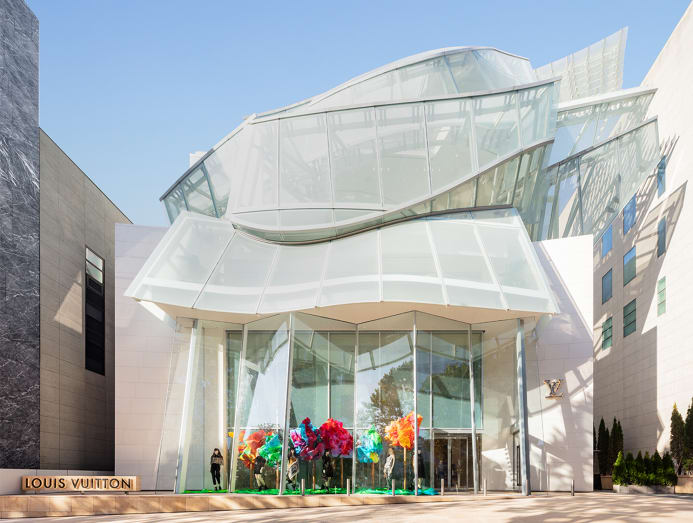 The legendary French fashion house is also venturing into gastronomy with a pop-up cafe that is set to open in May. If you're thinking croissants and coffee, however, think again. The menu is set to be crafted by chef Pierre Sang Boyer, a star chef in Paris who was born in Korea and has won significant critical acclaim for his Parisian restaurants.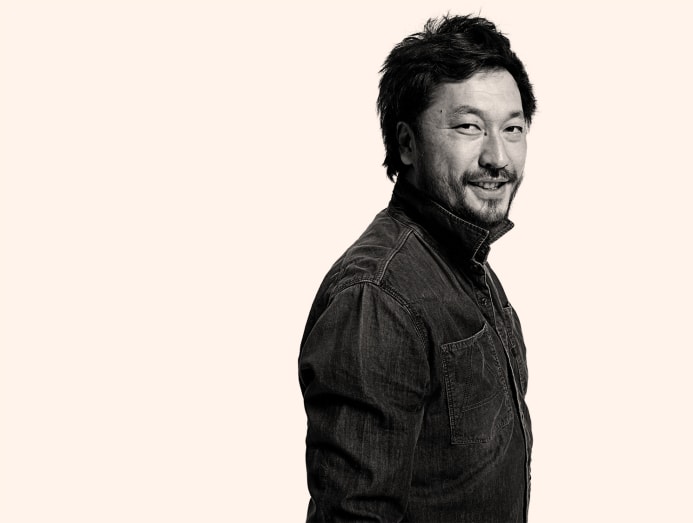 The cafe will open in an event space, Espace Louis Vuitton, that has recently welcomed exhibitions of works by no lesser figures than Alberto Giacometti and Andy Warhol. The pop-up follows similar launches in their Osaka and Tokyo boutiques.
After a fabulous (and possibly wine-fuelled) lunch, wandering around a luxury boutique will rarely have been as much fun.
CLEO, MONDRIAN SEOUL ITAEWON
Design and hotel fans alike know the Mondrian brand by reputation and the Seoul property, the first in Asia, manages to deliver the original Mondrian's old-school Hollywood glamour along with chic Korean contemporary feels. Singapore-based interior design company Asylum have helped them craft their look.
Breathtaking views come as standard at their Mediterranean restaurant, Cleo, another example of how Korean hospitality brands manage to nail European culinary concepts. It's all about sharing dishes in a relaxed, social setting, but as always, the plates have to deliver – and they do, by cleverly combining the best of Mediterranean cuisine with modern touches and occasional local influences.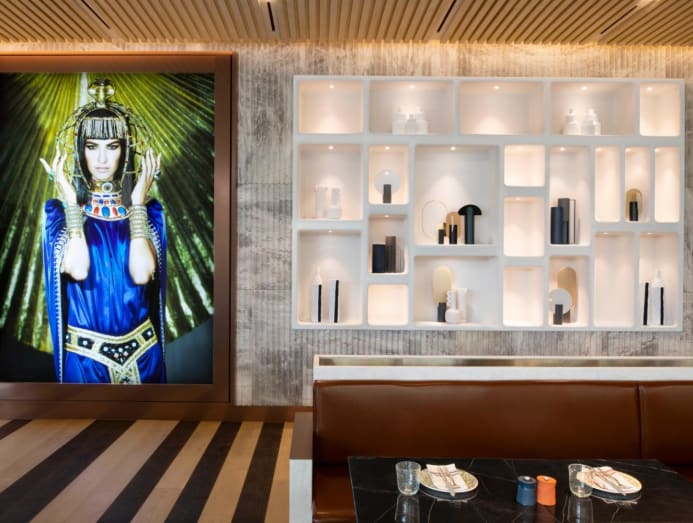 We love the sound of their simple but delicious Mediterranean breakfast tray featuring baba ganoush, hummus, labneh, tabbouleh, cucumbers, radish, marinated olives, artichokes and seasonal fruit.
Then throughout the day there are ceviche and salads, grilled seafood, kebabs and more to keep even the most difficult of diners in their food happy place. Don't miss Wednesdays for "free-flow wine dining" which sounds like the definition of a dangerously fun evening.
BREITLING KITCHEN AT BREITLING TOWNHOUSE
Another luxury brand culinary activation comes in the form of the newly-opened Breitling Kitchen and Breitling Cafe in Seoul's fashionable Hannam district. The luxury Swiss watchmaker has launched them within their swish Breitling Townhouse, a cool 8,000 sq ft of immersion into their world.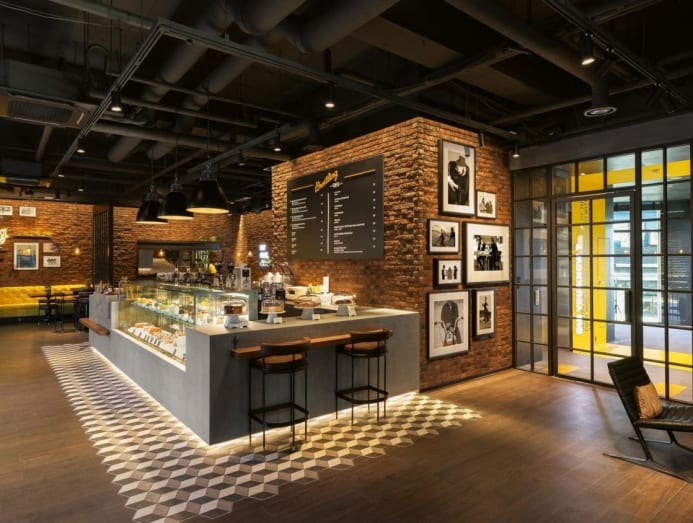 The cafe sits on street level and serves us tempting patisserie, freshly-baked decadence and specialty coffees, surrounded by modern retro decor and funky relics from aviation, surfboards and vintage motorbikes. The real dining action comes at the Breitling Kitchen, however, where Chef Kim Hyeong-kyu continues to grow his reputation in Italian cuisine.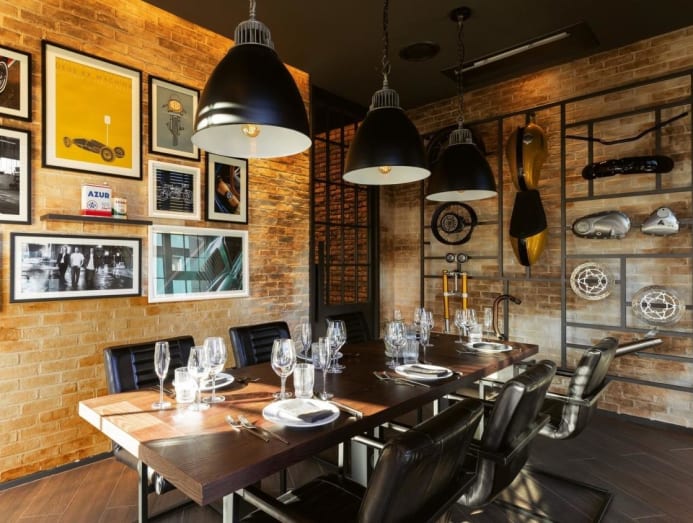 On the menu, highlights include a steak cooked Florentine-style, using local Gangwon-do oak charcoal and 1++ grade Korean beef. It's even served on a volcanic stone to ensure that the temperature doesn't drop. For those more pescatarian than carnivore, the seafood platter features Canadian lobster, scallops, shrimp, abalone and squid, lightly seasoned  with olive oil, lemon and salt from The Andes.
Once you've hit their desserts, take a stroll through the boutique's interactive displays that tell the brand's history.
JOGAKBO, ANDAZ SEOUL GANGNAM
Finally to Andaz Seoul Gangnam and their dining spot Jogakbo which was reimagined last year and now features three interactive dining areas: Seafood Grill, Meat & Co, and Bites & Wine.
They're inspired by local neighbourhood food alleys and let specialist chefs show off their techniques as they turn impeccable local and international produce into great renditions of classic dishes. That means, for example, that perilla pesto spaghetti is a riff on the Italian favourite but uses locally-produced ricotta cheese from Young Jun Farm.
From their charcoal-fired Pira oven, a Sichuan spiced lamb chop, Jeju black pork chop or Hanwoo beef striploin all tempt, but it's their signature seafood stew that really tempts thanks to clams, mussels and a choice of two broths, Korean rice wine or Singapore laksa – in case you're feeling in need of a taste of home.
Desserts see Jogakbo really come into their own. Who doesn't love the thought of a vanilla Mont Blanc or strawberry tart? But when in Seoul, it pays to celebrate local produce and another signature, their Bingsu, more than does so in a truly epic finish to a meal. Strawberries are the hero, paired with mascarpone cream, crumble, a rose and lychee sauce over shaved iced milk. Did we mention it also comes with a strawberry sorbet and vanilla panna cotta?