Why are so many restaurants opening in Hong Kong? And why are they full?
Despite being plagued by a fresh wave of coronavirus cases, chefs and restaurateurs in Hong Kong remain adamant that there is no perfect time to open a restaurant, with many seeing a silver lining amid the current situation.
The neon reflections and towering cityscape of Hong Kong's iconic Victoria harbour are a draw for diners on the terrace of CHAAT at The Rosewood Hotel. More importantly, they've come for the refined, modern Indian Cuisine from chef Manav Tuli, and can count themselves fortunate to have secured a booking. The 90-seat restaurant is already fully booked up – a full three months ahead.
In any scenario this would be an enviable position, but in a city racked by ongoing protests against a highly controversial new national security law, not to mention the small matter of coronavirus, it's remarkable.
Tuli, who joined CHAAT from London's one Michelin-starred Tamarind restaurant, explained the difference as he sees it between the two great dining cities.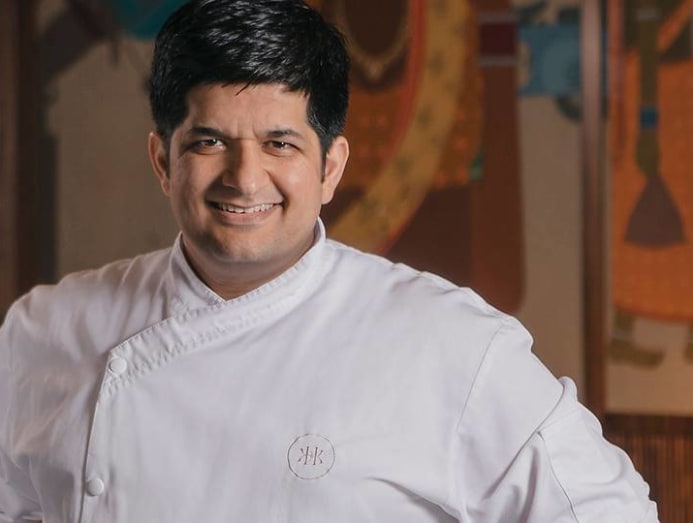 "The market in Hong Kong is more competitive than in London. The general public here eats out a lot more than people in the UK, so Hong Kong people know their food very well, are educated in terms of the what and how to eat.
"At the same time people are very open to try new things, new cuisines. We have a good mix of local Hong Kong guests, the Indian community and the expatriate community, which puts us in a good sweet spot for a mix of clientele touching all walks of life."
In the first quarter of last year, total receipts for the city's restaurants and bars was just north of US$400 million (S$557 million), but this year, with March visitor arrivals down 98.6 per cent compared to last, these figures had plummeted by more than a third – with Q2 figures set to be much, much worse.
Estimates suggest that more than 1,250 restaurants have already shuttered for good, from Michelin-starred dining by Alain Ducasse at Rech, all of Gordon Ramsay's restaurants in the city and even old stalwarts like Jumbo, a huge floating restaurant down in Aberdeen Harbour.
Yet despite this grim environment, restaurants continue to open at a healthy rate – and pack in the diners.
"Hong Kong's vibrancy will never die… People always want something new, something delicious, something to line up for. It's the nature of the culture here and that's why it's so amazing." – Lindsay Jang
Since 2011, Yardbird Hong Kong have been known for their delicious yakitori chicken, no reservations and no service charge, a combination which continue to make them one of the city's hottest food destinations.
Their renown – a visit there is a rite of passage for any foreign chef visiting Hong Kong – helped make them a natural target for BaseHall, a new multi-concept food hall that has just launched in the heart of the city's Central district.
The BaseHall venue was rocking on our visit, packed to the rafters with diners and drinkers, while a DJ spun and one of the city's most impressive lighting installations illuminated the throng.
Alongside nine other outlets celebrating Hong Kong's homegrown culinary talent, Yardbird Hong Kong launched Roti Tori, a rotisserie chicken specialist. Yardbird Hong Kong's co-founder Lindsay Jang explained why they decided to open, despite such a challenging environment.
"Hong Kong's vibrancy will never die – it may be paused at times – but I believe that this is one of the world's most food-forward cities. People always want something new, something delicious, something to line up for. It's the nature of the culture here and that's why it's so amazing."
As for bringing in diners, she explained that footfall "...has exceeded far beyond our expectations. I hope that we can make up for the business we lost earlier in the year and that may happen because everyone is usually traveling – including myself. It's been a silver lining to be grounded with everyone and focus; we're taking advantage of that."
Ultimately, Jang remained optimistic about the resilience and health of the Hong Kong dining scene in the longer term.
"My answer would have been different if you asked me in February, but I've witnessed agility, flexibility, hard work, and commitment to figuring out solutions to new problems we never imagined we'd face – and that gives me a lot of hope. If people continue to rally and work together in a positive way, I believe we'll get through this."
Balbi has just opened the fine dining spot Ando, a restaurant where classical technique meets Japanese produce, exquisite plating and a thread of deliciousness in every course on the tasting menu. The affable Argentinian smiled as he responds to our question, namely whether it's a brave time to be launching a restaurant?
"It definitely is, but at the same time, does the perfect time even exist? There will always be challenges and it all depends on how you look at it, I really believe that when you have a goal and you are 100 per cent committed to it, all the adversities can become a strength. We are very lucky and humbled to be able to do this and we look forward to the future in a very respectful way."
Despite the unthinkable double whammy of the protests and coronavirus, Balbi is confident that there is still a demand from customers for new places to eat.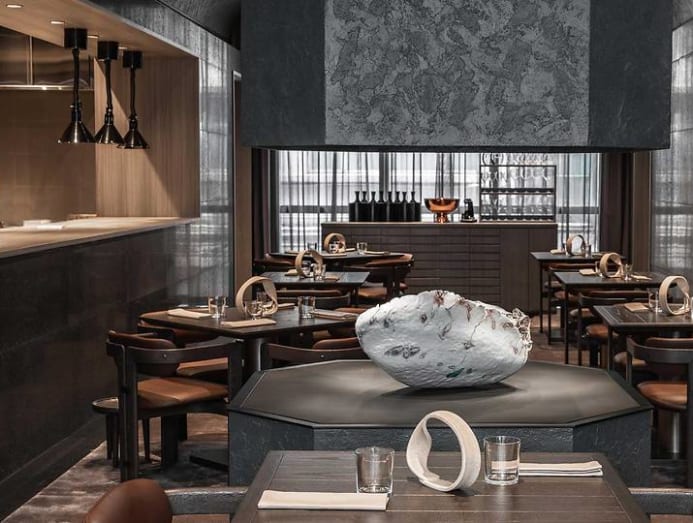 "Regardless of the situation, I feel that in Hong Kong, the curiosity and will to explore new places hasn't changed at all. People are truly passionate about dining and it is beautiful to see that when things get really hard, they are always willing to go out to support their favourites places – and to also discover new ones."
It takes an impressively optimistic mindset to accentuate the positives at a time when restaurants are suffering like never before, but the 32-year-old explained that he still sees a silver lining in the current situation.
"People are rediscovering local places, supporting their favourite local chefs and restaurants even more than before and that is always a very good thing for the local industry. I hope that when travelling is allowed again this new practice can continue as well.
"When I talk to chef friends in Hong Kong, I'm very happy to hear that all of them are very busy. But at the same time, we have to be conscious and respectful to our other colleagues all around the world that cannot work at the moment and support them as much as possible."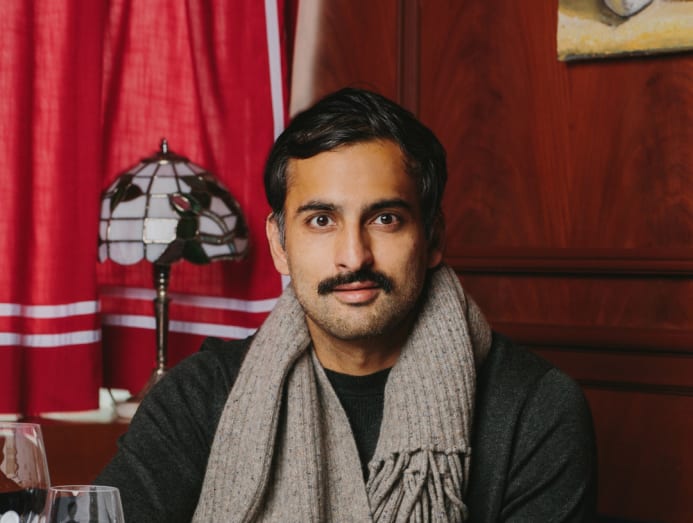 The final word goes to Syed Asim Hussain of Black Sheep Restaurants, a group which has taken the city's dining scene by storm in recent years, with a string of funked-up eateries that bridge cuisine, music, service and atmosphere to compelling effect.
Their latest venture is Crown Super Deluxe, a shamelessly retro teppanyaki spot in the city's nightlife district of Lan Kwai Fong. Clearly a lot of money has been spent in the launch, the obvious question is whether he ever considered pulling the project.
"Of course it was a significant financial investment, but also a substantial emotional investment. We are a little bit romantic about our work, and teppanyaki is something that we have been dreaming of doing for a very long time.
"We were not going to let the pandemic get in the way of something we truly wanted to express from a creative standpoint. I am a big believer that restaurants are part of a city's gloss and that they are going to be part of our comeback story. We intend to be part of that story."
"Restaurants are such a vital part of the social fabric of city life, especially international and dense cities like Hong Kong. They are almost an extension, both metaphorically and literally, of your home.
"As… things started to normalise, Black Sheep Restaurants has felt a rush of people that want to come back out and support us. It has been four, almost five, really difficult quarters financially speaking and, as the English say, a swallow doesn't make a summer, we have a long way to go. While we need to have several good nights still, things are looking up."
Business looking up is a refrain that has been heard from other chefs across the city in the past few weeks, as diners feel more confident and comfortable venturing out.
With a population still basically unable to travel abroad – a mandatory two-week quarantine applies to all on arrival in Hong Kong – the feeling is that this summer could be a bumper one for drinking and dining, with people keen to have fun wherever they can.
More broadly, Hussain stressed that the city's DNA is key to new restaurants opening – and staying open.
"Hong Kong is an energetic, aspirational city, where people are not afraid to try new things or cuisines. We believe in the Hong Kong story – and in our own story. We are optimistic that there is going to be the demand for interesting work that is executed at a high level. We can now see that the predictions about the demise of restaurants was overstated, bricks-and-mortar restaurants are here to stay."
The numbers – and the dining public – would seem to suggest that he's right.