What's the real appeal and currency of NFTs? It's not ethereum but attention and hype
For committed traders in the digital collectibles market, speculation and hype is part of the appeal, as The Financial Times' Tim Bradshaw finds out.
It is easy to dismiss the market for non-fungible tokens (NFTs) as a hotbed of scammers and con artists. The reality is much weirder and wilder than that.
After spending a few months lurking in the Discord chats and Twitter circles where NFT folks hang out, I have slowly come to appreciate the constant chaos, outsized personalities and close-knit communities that make trading NFTs so different to regular stocks or even bitcoin.
For most people, the very concept of an NFT – a digital artwork that uses blockchain tech to prove ownership – still feels impenetrable and the froth of speculation surrounding them is even more off-putting. But for committed NFT traders, many of whom have embraced the label "degenerates", the mayhem is just part of the appeal.
As one owner of a Cool Cat, a collection of digital cartoon profile pictures, told me: "It is crazy how attaching an image to a blockchain entry can make some connection in the brain that wasn't there before."
Yes, you can lose a lot of money pretty fast by trading in these generic, often unappealing images. But watching the daily dramas that NFTs seem to create is almost worth the entry fee of buying an overpriced cartoon animal. It is like a high-school playground meets major league sports event, with the constantly fluctuating price of each collection as the scoreboard.
An NFT crash for the ages occurred just last February in the form of Pixelmon. Promising a crypto-tinged take on Pokemon, Pixelmon made its public debut in the days after Russia invaded Ukraine, while traditional stock markets were plunging. Two weeks earlier, thousands of hyped-up buyers paid as much as 3 eth (US$10,000 or S$13,529) for each monster egg, generating tens of millions of dollars for the developers. When the eggs hatched, however, the crudely drawn and poorly animated creatures were a far cry from the developer's earlier previews. "I can't believe I paid $10,000 for this" became a meme.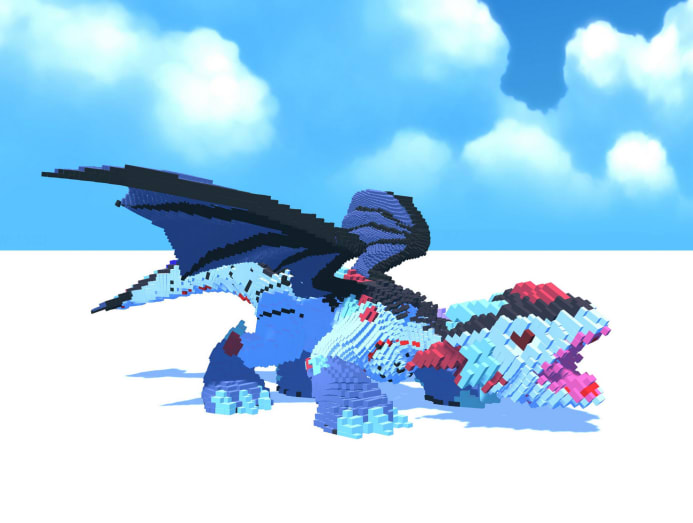 It might say something about NFT buyers that as many seem to blame Pixelmon as Putin for the past few weeks' precipitous drop in trading activity and prices. Yet rather than cry foul or cash out, many NFT traders simply inserted a gif of Michael Jackson eating popcorn into their Discord group and enjoyed the fallout of yet another spectacular blow-up.
One Pixelmon character called Kevin – a squinted green lizard that looks like a reject from Minecraft – became totemic of the sorry affair. What began as memes were soon turned into tradeable NFTs themselves and more than a dozen Kevin-themed collections were launched. The price of a Kevin Punk, a green-faced variant of the popular CryptoPunks, briefly topped 3 eth (more than US$7,500 at the time), almost 10 times the price of a Pixelmon after it crashed on the secondary market.
The Pixelmon debacle shows that the main currency of NFTs is not ethereum but attention. This fuels a desperate scramble for publicity in the overcrowded NFT marketplace, often with hilarious results. Witness Randi Zuckerberg, NFT entrepreneur (and sister of Mark), whose all-singing, all-dancing video – a "rallying cry for the women" of this new era of the web – was so cringe-inducing it went viral.
The unnatural teaming of artists and tech nerds to create NFTs also creates a tinderbox. A project called Weather Report was once seen as one of the hottest prospects in the market devoted to cartoonish profile pictures. It unravelled when its lead artist, Dentin, fell out with the rest of the Weather Report team over payment terms. He hastily launched his own NFT project, DentedFeels, with similar artwork, drawing legal threats. Fans sided with the artist: Weather Report's launch fizzled and DentedFeels NFTs were trading for double their rival. This soap opera played out publicly on Twitter and within Discord chat groups, fuelling a sense of proximity and accessibility between creators and speculators.
Some NFT artists are exhausted by this chaos-as-spectator-sport. Another much-anticipated project, WGMInterfaces, recently pulled its launch – likely leaving millions of dollars on the table – because its creators had become "overwhelmed and burnt out". "In the past few months, the speculation and hype has truly taken all of the enjoyment out of what we've been trying to do", they wrote in a blogpost.
For those that choose to cling on as the NFT rollercoaster takes another dive, speculation and hype are the very things keeping them going.
By Tim Bradshaw © 2022 The Financial Times
Source: Financial Times/mm