Fancy an 'archived' cocktail or a virtual country club membership? These NFTs come with perks IRL
If you like your digital investment to come with real-world benefits, cocktail joint Sago House and hospitality group Figment offer a glimpse of what's possible.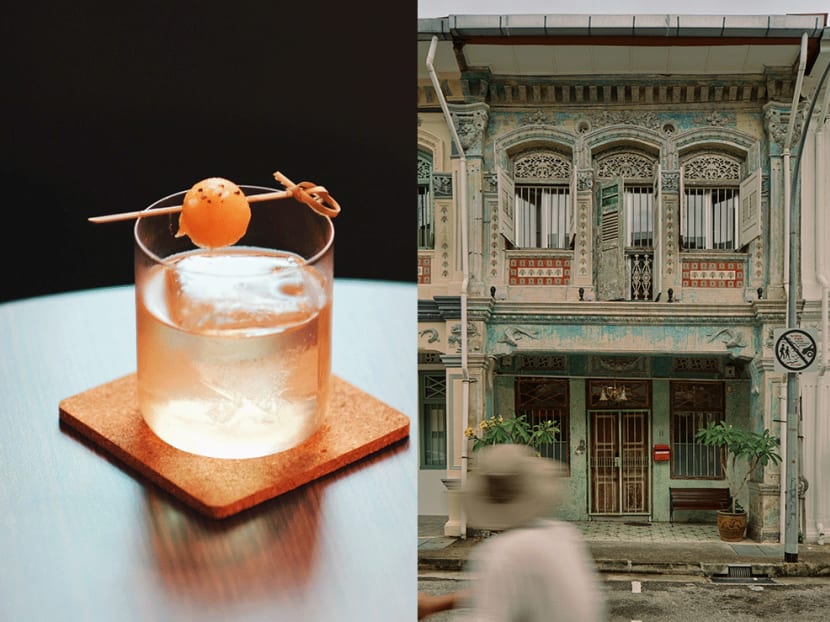 You already know what an NFT is. But just in case, non-fungible tokens are digital artworks that use blockchain technology for proof of ownership – and they are having a moment right now.
From the cartoon-ish Bored Ape Yacht Club series, which is among the most coveted NFTs among collectors, to the record breaking Everydays – The First 5000 Days by Beeple, which sold for a record breaking US$69.3 million at a Christie's auction last year, there is no escaping the impact of digital art.
But while a significant portion of collectors prize their NFTs for bragging rights or for use as profile pictures, there is more to NFTs than being mere images on a screen. Increasingly, NFTs are being created not just for art's sake but to provide token holders with added benefits or utility.
This could mean access to a like-minded community of people, admission to member-only clubhouses, privileges like invitations to events, exclusive merchandise or even first dibs on future whitelists, making such NFTs all the more covetable.
"OWN" AN ARCHIVED COCKTAIL
Since it launched in 2020, cult cocktail joint Sago House has been concocting six brand new cocktails every week, only to retire them once the week was up. This means anyone who fell in love with a particular cocktail would never get to taste it again – until now. 
In May, the bar launched its first collection of 270 NFTs, each digital artwork representing one archived cocktail from the menu. Owning the NFT gives the token holder exclusive access to that specific cocktail at Sago House.
To do so, the NFT holder will have to make a reservation at least a day in advance (to ensure all ingredients are available for the drink) and will be able to buy up to 10 portions of that specific drink at S$10 each.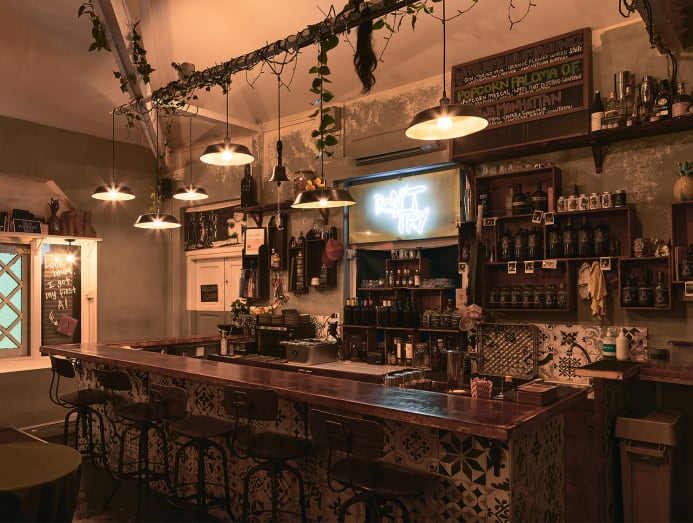 The idea for this NFT came about when one of Sago House's regulars introduced co-founder Jay Gray to Dan Clarke, a developer and marketer who has launched various crypto projects.
"I had the idea for a cocktail NFT collection for a while, I just had not met anyone who could work on it with us," said Gray. "I loved the idea of a digital representation of our cocktails, to give them new life after the team worked so hard to create each of them for a week-long run at the bar."
For Clarke, the concept of working on a digital asset that would also offer real-life benefits appealed to him. "NFTs are all about digital scarcity, but this is a unique project because it is an instance of real-world scarcity combined with digital. It is an interesting way to create both an online and offline presence, offering something that has real world utility," he said.
While cocktail aficionados get bragging rights for being the only person in the world to be able to score access to a particular drink at the bar, the NFT will also double up as a digital kickstarter for the owners. Funds raised from the NFTs, which is available for S$100 plus the initial minting fee, will go to the launch of their upcoming cocktail book. NFT holders will also enjoy member perks such as first dibs on the book and member events.
ACCESS REAL WORLD CLUBHOUSES VIA A METAVERSE COUNTRY CLUB
Country club and social club memberships are certainly not new but have you ever considered hanging out in a clubhouse in the metaverse?
For today's global citizens who jetset around the world at the drop of a hat, a virtual clubhouse might just be their way of keeping in contact with a familiar community no matter where they may be on the map.
Enter the Figment Country Club, a members club in the cloud that individuals can access anywhere in the world as long as they have Internet access – and own a citizenship NFT.
The boutique rental company and hospitality group is best known here for its stylish studio rentals in heritage shophouses, and the metaverse country clubs can be seen as an extension of this ethos.
"Figment has always been about building a home for global citizens," said Fang Low, founder and president of Figment. "Blockchain technology enables us to start a new country in the cloud with an unprecedented degree of decentralised citizen ownership and governance."
There will be a series of virtual clubs, with each one designed in collaboration with designers and architects around the world.
The first to launch is the Czech Club, conceptualised by Czech-based designers Spacemakers. The Sims-like metaverse features stylish rooms and galleries which members' avatars can explore and breakaway to have private conversations and enjoy digital art. The India and Spain clubs are expected to launch next.
Figment NFT holders will also gain access to its physical Embassy Houses, the first of which will launch in Geylang this year. The co-working space will also host events and livestreams on topics such as Web 3 and smart cities. Other international bricks and mortar clubhouses are slated to open in due course.