Everything you need to know about old vine wines and what makes them truly special
It turns out, their appeal lies in the rich history they represent.
Down in Barossa Valley in South Australia, there are clusters of old grape vines dating back to the 1800s; the vines still bear fruit, scant though it may be. Penfold's Block 42 at Kalimna is also planted with Cabernet Sauvignon vines dating back to late 1880s, while Langmeil's  flagship wine, the 1843 The Freedom Project Shiraz is produced from vines planted in 1843.
Besides red varietals, Matthew McCulloch, managing director at Langmeil winery, said there are other varietals still growing on old vines. "We are very fortunate to have possibly the world's largest repository of different old vines across Semillon and Riesling, and then in the reds ­– Grenache, Shiraz, Nataro and even Cabernet Sauvignon."
Besides Australia, these timeworn vines can also be found in countries such as Chile, Spain, South Africa, Turkey and the USA. Sometimes they even appear in unexpected locations like Slovenia, home to the oldest vine on record – a 400-year-old creeper dating back to the 16th century. The wines these vines produced are frequently marketed as "old vine wine", "vielles vignes" in France, and "viñas Viejas" in Spain. However, the labelling is unregulated, unlike, say, Grand Cru or even Champagne, which cannot be written on the label without the governing body's approval. As such, the inconsistent labelling has led to some forms of false advertising. After all, antiquity is a highly desired trait in the wine world and translates to a handsome price premium.
HOW OLD IS OLD
Presently, there is no fixed definition on what qualifies as an old vine but most countries now agree that the minimum age starts at 35 years old. Old vines are national treasures and create resplendent wines. The grapes on these gnarled and twisted vines produce concentrated, complex, and more intensely flavoured wines. The roots of old vines extend deep into the soils, making them drought resistant.
They also consistently produce fruits with smoother, pleasant tannins. As the vine ages, it loses its vigour and produces less fruits, but the juice is much more concentrated. Also, these wines are artisanal in that the pruning, harvesting and care of the vines can only be done by hand.
In the 1970s and 1980s, many of these heritage vines were pulled out to make way for more prolific grape varietals. Spain is one country where thousands of vines were lost. Today, massive efforts are put in to preserve the old vines that are worth keeping.
Producers of all denominations – both new age winemakers and traditionalists – are conserving older vines in regions from Galicia to the small Canary Islands archipelago. The grape varieties range from Tempranillo and Garnacha to the native Spanish varietals like Mencia and Listan Negro.
In Rioja, for example, winery La Rioja Alta, known for its flagship cuvées Gran Reserva 904 and Gran Reserva 890, is buying up parcels of old vine vineyards to improve the quality of their top cuvées.
"We know that if we don't buy those vineyards, they're going to disappear," said Guillermo de Aranzabal Bittner, the sixth-generation custodian of the house. This is because grape prices in Rioja are regulated, and the farmers tending to low-yielding old vines do not get a higher price for the fruit.
Bittner also said that what these "Viñedos Artesanales" (Artisanal Vineyards) lack in production amounts, they more than make up in quality. "The differences are huge and can be observed immediately after fermentation: Colour, body, balance… you can absolutely see the quality upgrade," Bittner continued.
UNEARTHING A MOVEMENT
Back in Australia, the Barossa Old Vine Charter, introduced in 2009 by Yalumba, a family-owned winery, recognises and ranks old vines of the region in four tiers ranging from the youngest at 35 years to 125 years old and above.
The oldest is the "ancestor vine" (they are at least 125 years old) and the charter is meant to protect, preserve, and promote these old vines through education and label designs. In South Africa, Rosa Kruger, a passionate viticulturist, has championed the cause of old vine preservation for more 20 years and set up the Old Vine Project, run by André Morgenthal.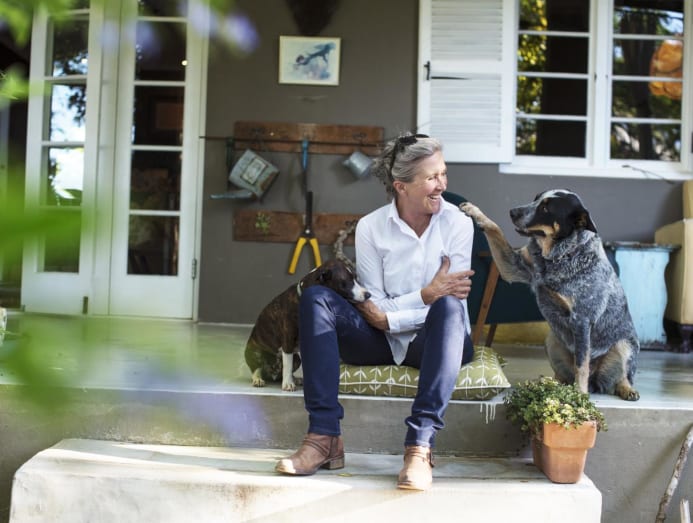 "We have records of all the vines (planted) from 1900," Morgenthal said, adding that these meticulous records have given way to a Certified Heritage Vineyards programme, an end-to-end initiative that certifies old vineyards with a traceable heritage seal showing the date it was planted attached to the neck of the label.
The wines are grouped together on wine lists and shelves in wine shops under Heritage vineyards. After years of hard work, he has been able to place a premium on these wines, convincing wine producers to pay higher rates for the grapes from older vines.
Kruger and Morgenthal's involvement with old vines runs deep and their work is lauded by the industry, especially acclaimed Master of Wine Sarah Abbott, who co-chairs the newly minted not-for-profit organisation, The Old Vine Conference.
"What everyone needs to do is basically what the South Africans have done," she said emphatically. "The South African achievement is the most complete – from viticultural training for the growers, all the way through to getting winemaking companies to pay more for the grapes, and then to actually make a wine that is marketed as an old vine certified heritage vineyard wine." In the conference, Abbott and her co-founders have created a platform for dialogue, "amplifying the voices" as they seek a new regulated category for old vines.
TO PRESERVE AND PROTECT
For now, the wine industry's focus has moved to preservation.
McCulloch is big on preserving a unique viticultural legacy and rightfully so. South Australia is untouched by phylloxera – the louse that destroyed European vineyards in the late 19th century, and it is a legacy worth fighting for.
"What we want to learn from them is why they survived, where they were standing, for so many decades," said Morgenthal.
But are we paying a fair price for these wines and the effort that goes on behind the scenes?
Abbott does not think we are. "If we don't reward the growers, or if we don't value the extra work and commitment that goes into this way of farming, this way of farming cannot be sustained, and it will stop."
Old vine wines remain undervalued, and the hope is that in the near future, the prices will evolve to reflect the hard work of the farmers and help preserve what is left of our vinous past, which still possesses the power to inform the future.