A legendary 60-year-old whisky has finally reached Singapore – and you still have a chance to buy it
There are only 360 bottles of The Glen Grant's oldest bottling, but 10 have been saved just for Singapore.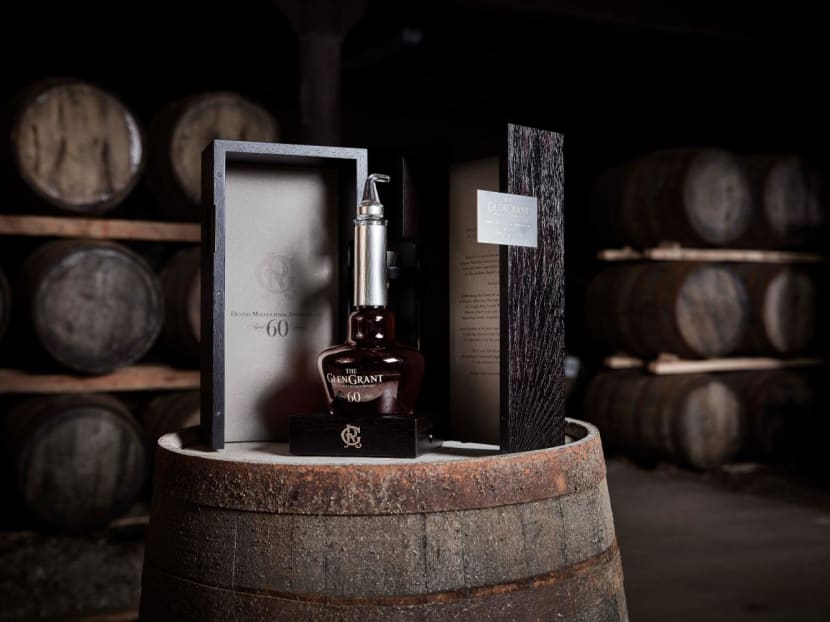 There has never been a better time to be a maker of really old whiskies. Bottlings over half a century old have been enjoying their time in the spotlight over the last of months, from Royal Salute's Time Series 51 Year Old 2021 Release to the Glenlivet Gordon & MacPhail Generations 80 Year Old, the latter currently holding the record of oldest whisky in the world.
But alas, it is not the best time to be a collector of really old whiskies. Allocations for Singapore are either painfully few – only four bottles of the Yamazaki 55 made it here, for example – or plain out of reach. That record-breaking 80-year-old Glenlivet? Already auctioned off last October by Sotheby's for HK$1.5 million (S$260,000).
Thankfully, there is now one more chance at a marvellously aged whisky: The Dennis Malcolm 60th Anniversary Edition by Glen Grant. Created to honour the Speyside distillery's Master Distiller, the scotch is as old as the Scotsman's entire career at Glen Grant.
The deep, chestnut-hued spirit was drawn from a single ex-Oloroso sherry cask that was filled in 1960, and poured into hand-blown, pot still-shaped crystal decanters that each required 15 hours to craft. The decanter is presented in a sustainably sourced walnut case, together with a certificate of authenticity signed by Malcolm himself.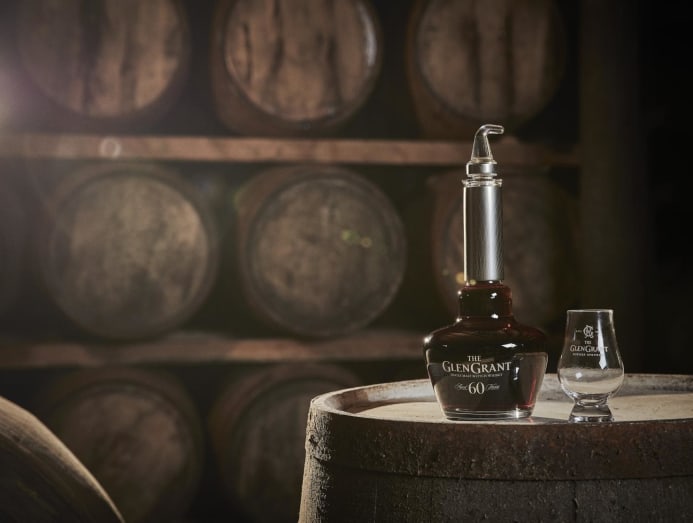 A lot can go wrong with a spirit in 60 years, but this particular cask managed to retain Glen Grant's signature fruitiness with an aroma that opens with oranges, peaches, raisins and a hint of tobacco. Fruits continue on the palate, with dark chocolate and toffee adding a fruit cake-like depth and sweetness. The finish is expectedly long and sumptuous. Even with an ABV of 52.8 per cent, the spirit is beautifully balanced.
Even if you don't want to take our word for it, you can trust Malcolm's and Glen Grant's track records. The man was literally born on the estate because his grandfather and father both worked for the distillery, and started his whisky journey at age 15 working as a cooper. He was inducted into the Whisky Hall of Fame in 2014 and was even named Officer of the Most Excellent Order of the British Empire by Queen Elizabeth II in 2016.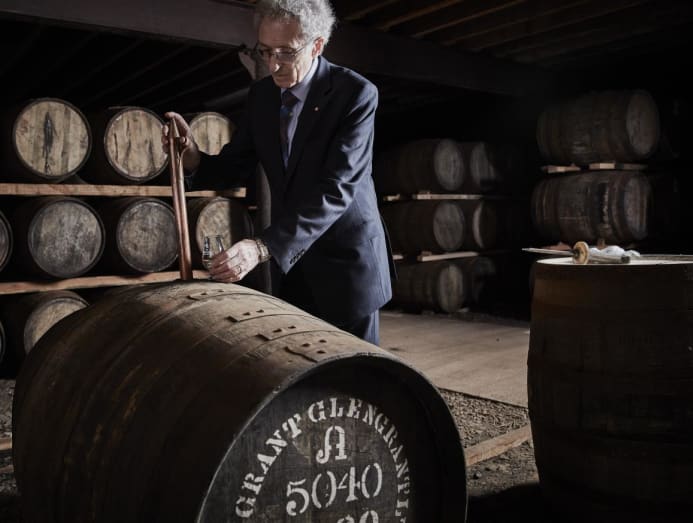 It is under Malcolm's passionate guidance that Glen Grant has amassed the number of awards it has for its much younger, but very well-received expressions like the 10, 12 and 18 Year Old. Fun fact: A Gordon & MacPhail bottling of a Glen Grant 72 Year Old was recently named "Single Cask of the Year" and "Single Malt Whisky of the Year (Single Cask)" by Jim Murray for the 2022 edition of his Whisky Bible. It also received a score of 97.5/100, making it Murray's highest-rated whisky ever.
Only 360 bottles of The Dennis Malcolm 60th Anniversary Edition were released worldwide, but 10 have been allocated to Singapore with a recommended retail price of S$39,888. This bottling is the pilot release from Campari Group's new RARE division, which will focus exclusively on ultra-premium offerings – namely brown spirits and champagnes priced US$200 (S$270) and above – so even if you miss out on this one, we trust that more covetable collectibles will be coming our way before too long.
Contact Andrew Law at andrew.law [at] remy-cointreau.com to inquire about availability.