Omakase restaurants in Singapore: The next best thing to being in Japan right now
Sure, snagging a reservation at some of the best omakase restaurants in town can be a challenge, but here's a whole slew of options – both new and old – to set your sights on.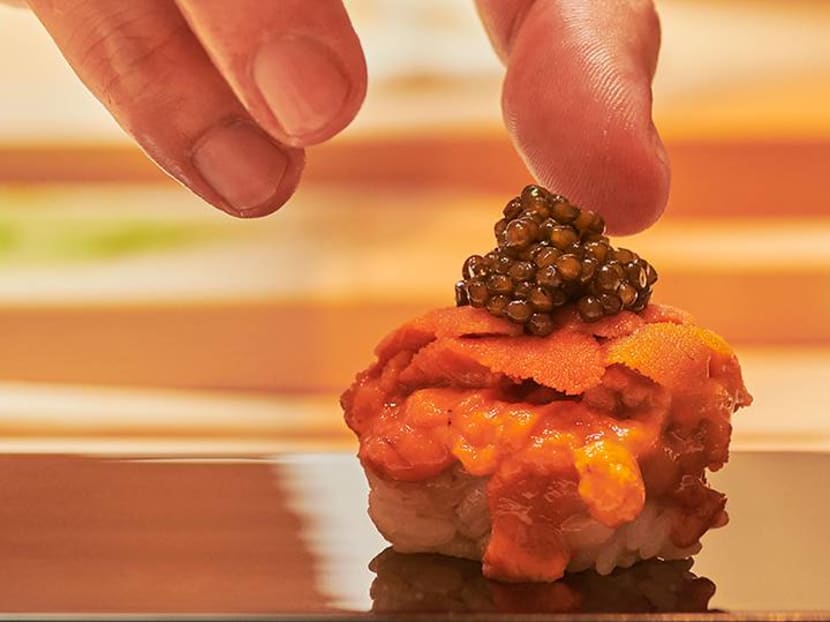 Anecdotal evidence (read: Conversations with friends) suggests that Japan remains the travel destination Singaporeans miss most. Some say it's the crisp spring weather that nudges the sakura into bloom at this time of year; others miss the powdery ski slopes and onsen.
Most, however, just pine for the food. In particular, we love our sushi omakase, and we love that sushi omakase in Japan doesn't cost the king's ransom that it does here (the average dinner cheque at a fine sushi-ya in Singapore runs upwards of S$250 before drinks, taxes and surcharges).
But hey, home is where the money is right now so it's no surprise that the cash we're saving from not travelling is instead dispatched to upscale restaurants. This might explain the sheer difficulty of getting a seat at some of the best Japanese joints in town.
At Kisho, for instance, where lunch will set you back at least S$250 before tax, reservations open at 10am on the first day of each month and get snapped up within minutes. The popular Hashida Singapore is booked up past April, save for a few odd seats here and there, said a spokesperson for the restaurant. Meanwhile, kappo restaurant Takayama advises that reservations be made three to four months in advance.
Word on the street is that there is a flurry of activity in Singapore's sushi world. The venerated (by well-heeled foodies, anyway) Sushi Kou is said to have plans to open two new outlets, while there are whispers of sushi chefs from big-name establishments set to leave and open restaurants of their own.
It's just as well because Singaporean diners just can't seem to get enough. New Japanese establishments are sprouting across town quicker than you can say "irasshaimase", while time-honoured ones labour to keep things fresh.
TRANSPORTIVE EXPERIENCES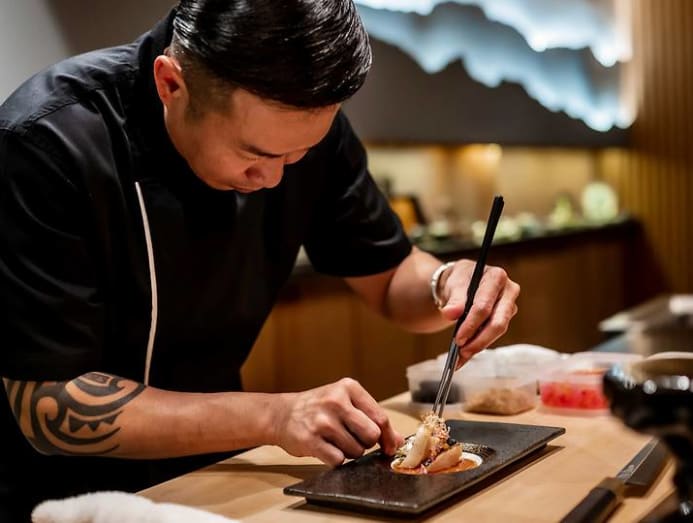 Newcomer Fukui, which soft-launched in late January, reports strong bookings till June. Sprawled across the first floor of a rambling shophouse along Mohamed Sultan Road, the restaurant is headed by Malaysian chef Nick Pa'an who cut his teeth under chef Santaro Li at his eponymous outfit in Amara Singapore.
With long hallways, dark wood wainscotting, a sushi counter that seats 12, as well as several private dining rooms, Fukui's interiors reflect Pa'an's delicately modern approach to Japanese food. Shore-fresh sashimi, for instance, is anointed with the likes of kimizu (a sauce made of egg yolk and rice vinegar) or truffle and ponzu dressing.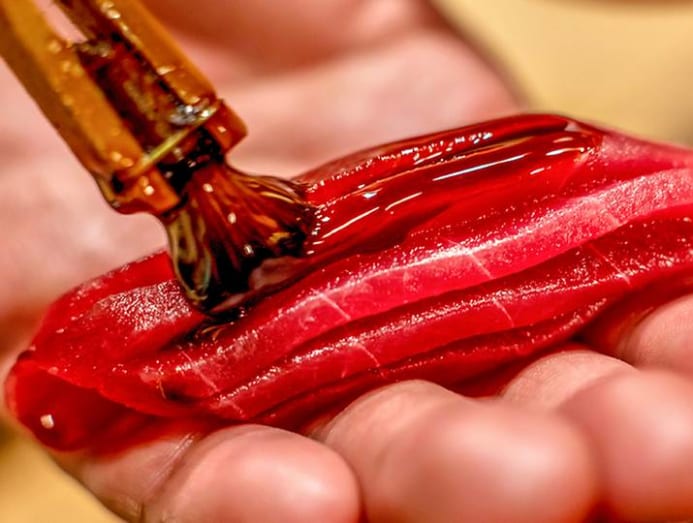 Its founders, sisters Eugenia and Emilia Tan, named the restaurant after the Japanese prefecture that was next on their travel list before the pandemic hit. They've long been fans of Fukui's sake, which now forms the backbone of their restaurant's drinks list.
DINNER AND A SHOW
The well-regarded Kappo Shunsui recently moved out of its Cuppage Centre space and reopened in a new guise at Hongkong Street where head chef Shimuta Kunihiko brings his own brand of dinner theatre in a dark, cavernous space.
In showbiz style, each night's single seating for 13 diners begins at 7pm when Kunihiko serves a welcome drink of Kid Junmai Daiginjo Sparkling in a champagne glass with a bubble of orange smoke perched on its rim.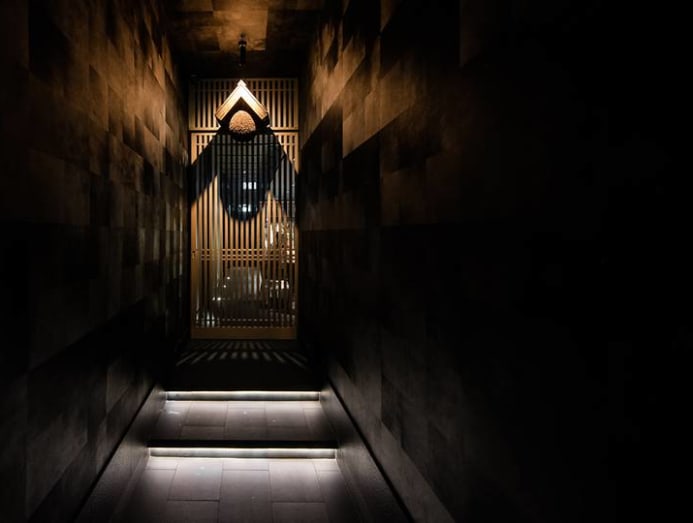 This novel presentation sets the tone for the rest of the evening during which the chef works on an island stage with cameras strategically placed to capture his knife and sushi skills. These are projected on a pair of digital screens behind him.
The theatrics mount as dinner progresses. There is a smouldering rod of coal pressed onto slabs of raw fish, a marbled hunk of A5 Miyazaki beef set on fire, and ice cream made a la minute above a bowl of liquid nitrogen. Thankfully, the drama belies well-crafted dishes using fine seasonal produce served on pilfer-worthy antique tableware.
AND MORE…
Along the next street, stalwart Shinzo Japanese Cuisine constantly updates its offerings according to the seasons.
Its current Spring menu begins with the likes of shirako ponzu (cod milt served in citrus soy dressing) and monkfish liver in miso soup. Nuggets of hand-formed sushi featuring immensely tasty shari (seasoned rice) follow, before the likes of seared A5 wagyu and perfectly steamed abalone.
Fun fact: Shinzo's chefs Patrick Tan and Kevin Ho trained under acclaimed chef Yoshio Nogawa who introduced sushi to Singapore at his Sushi Kaiseki Nogawa when it opened in 1978.
If you can swing a reservation, the newly minted Masaaki at South Beach Avenue is worth a gander. Amid a dining room clad in dusky pink Gucci wallpaper and a counter made from 250-year-old hinoki wood, chef Masaaki Sakashita – late of Ishi and Hashida Sushi – dishes out elaborate sashimi platters, exquisite morsels of sushi and well-crafted dishes such as steamed blackthroat sea perch with grated white turnip.
Finally, the latest entrant isn't a restaurant but a private dining space set in a Geylang shophouse. Owner and entrepreneur Michel Lu recently brought in Japanese culinary consultant and cooking school director Reiko Yoshikawa as The Orientalist House's chef-in-residence.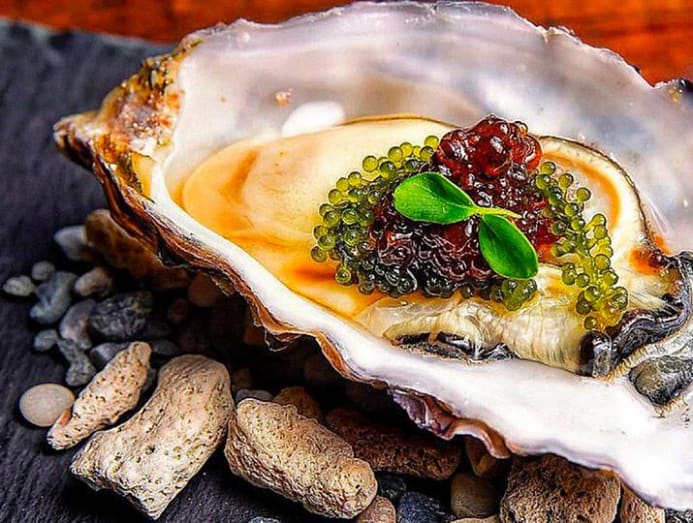 Yoshikawa wows with nine-course omakase dinners featuring produce from her direct contacts at Tokyo's Tsukiji and Toyosu markets. These include premium unagi from Aichi prefecture which she grills, steams and grills again for optimum flavour and texture. At S$138 for a soul-satisfying dinner, this hidden gem is unlikely to stay hidden for very long.