Two hours from Singapore, an ultra-luxe resort in Desaru with silat classes, water sports and nature walks
The once sleepy coastal town of Desaru has gotten a much-needed revamp with the arrival of several luxury hotels on its beachfront. The latest opening, One&Only Desaru Coast, proves why this forgotten holiday destination deserves a second chance.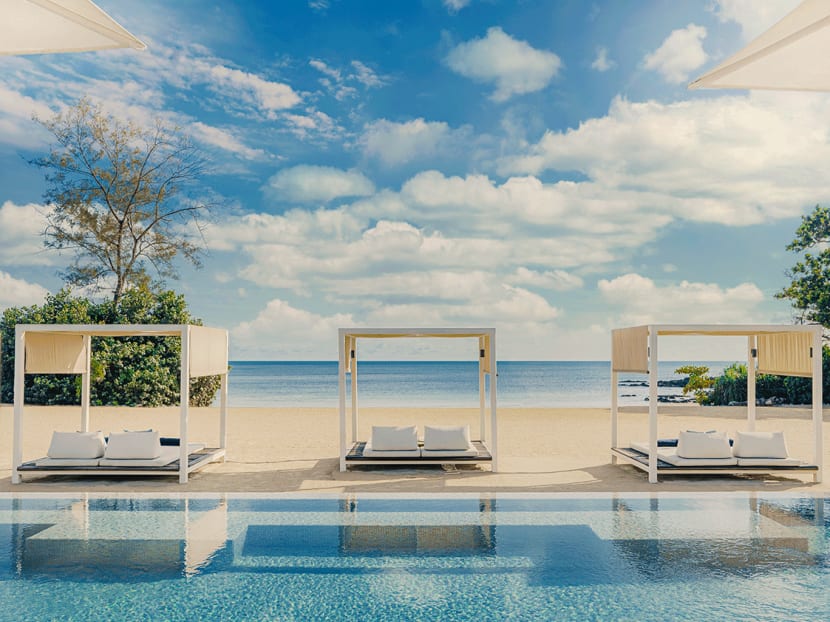 I can't recall the last time I was in Desaru. There are family photos of the trip taken when I was just a child back in the '90s, but since then, I hadn't been back.
Once a popular holiday hotspot for families, Desaru became somewhat languorous in the past decade or so, a forgotten destination in Malaysia despite its close proximity to Singapore. The newer generation especially much preferred jetting off to trendier islands such as Phuket, Bali, or Koh Samui.  
But in recent years, the coastal town has witnessed a revival with the development of Desaru Coast. Spanning 3,900 acres along a 17km unspoiled beachfront, Desaru Coast is an integrated leisure and tourism destination undertaken by Desaru Development Holdings Sdn Bhd, a unit of Malaysia's sovereign wealth fund, Khazanah. The destination was reportedly developed to a tune of RM4.5 billion (S$1.4 billion).
Billed as a premium destination, Desaru Coast encompasses several upscale hotels. These include Anantara Desaru Coast Resort and Villas, The Westin Desaru Coast Resort, Hard Rock Hotel Desaru Coast and the newest kid on the block, One&Only Desaru Coast, where I recently spent two nights to experience what the destination has to offer.
AN IDYLLIC BEACHFRONT GETAWAY
New kid on the block may not be an accurate term to describe One&Only, since the resort opened its doors in September 2020. But pandemic restrictions meant that the hotel could only market to domestic travellers for much of its short history. Different phases of Malaysia's Movement Control Order (MCO) also resulted in closures of the hotel from time to time.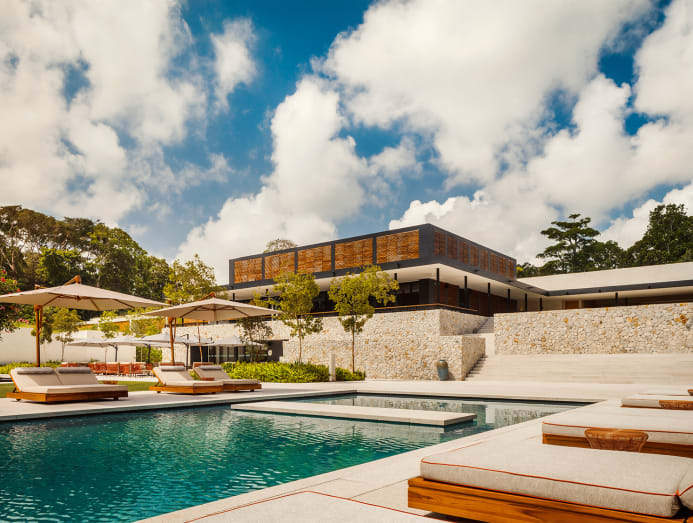 The lifting of border restrictions means that international travellers, including Singaporeans, can now easily get to the property. "Since the Malaysian borders opened on Apr 1, we have been delighted to welcome guests from across the globe. We welcomed our first international guests from the US in just the second week of April. The Singaporean market has been building consistently since then and today makes up about 40 per cent of our clientele, second only to the Malaysian market," said Jerome Pichon, general manager of One&Only Desaru Coast.
The resort offers transfers from any destination in Singapore, including Changi Airport. The drive takes approximately two and a half hours.  
My journey began with a swanky pick-up in a Tesla X from my home in the east. We set off slightly after 10am on a weekday and after a smooth customs clearance, I arrived at the resort around 12.30pm.
The Desaru Coast resort is One&Only's first property in Asia. The brand, known for its stunning hotels in unique destinations, is owned by hotel operator Kerzner International Limited, which also owns Dubai's Atlantis, The Palm.
Upon stepping into the lobby, I am immediately taken in by the view of the stunning 50m infinity pool, flanked on both sides by lush foliage, leading out to a picturesque view of the South China Sea. It was hard resisting the urge to immediately whip out my phone for an Instagram shot.
In fact, the entire resort is filled with Instagram worthy spots, as I discovered on my stay. The property is designed by famed Australian architect Kerry Hill as a modern interpretation of the traditional Malaysian kampung, blending local heritage into the design.
The resort has a collection of 42 Junior Suites, two expansive two-bedroom Grand Suites and an exclusive four-bedroom residence, Villa One. Each standalone suite has its own private plunge pool along with indoor and outdoor space. In my Ocean Junior Suite, the verandah opened up to a view of the sea.
The bedroom room area is separated from the bathroom, with the plunge pool and an outdoor patio in the middle. This posed a minor inconvenience for night trips to the washroom or checking one's reflection in the mirror before leaving for the day's activities. Nonetheless, it's a small price to pay for an aesthetically pleasing design.
NATURE WALKS AND GETTING IN A TUG-OF-WAR WITH A MONKEY
Careful attention has been given to preserve the resort's thriving flora and fauna. Towering trees blend seamlessly into the architecture. The water garden at Chenot Spa pays homage to a majestic banyan tree that's more than a century old.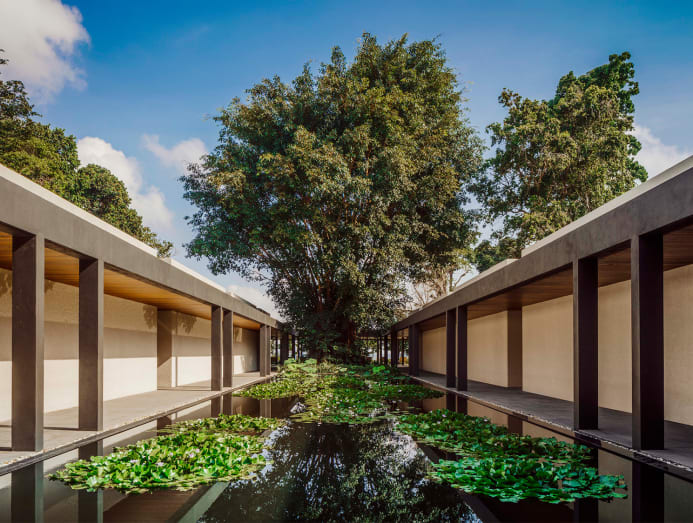 I was told to keep an eye out for the rare and incredibly shy dusky leaf monkey, but alas, it was not meant to be. Guests are also warned not to leave food lying around, lest we attract the cheeky resident long-tail macaques.
I ended up encountering them on two occasions. While lounging at the infinity pool one evening, I got in a bit of a tug-of-war with a macaque after it tried to grab my bag in search for food (thankfully, I won). On a nature walk guided by the resort's resident naturalist, we chanced upon a family of them, including a baby that was just a few days old. We patiently waited for the family to make their way through the forest before we continued on our way.
The nature walk is one of the resort's signature experiences, taking guests around the property to learn more about the different species of flora and fauna found here. The experience turned out to be rather educational. I learnt, for example, that lily pads were the inspiration behind waterproof technology. And that as strangler figs, banyan trees grow from seeds that land on other trees. They twist their solid vines over a host tree until the host tree dies, leaving only the banyan tree behind.
FROM SILAT CLASSES TO TENNIS LESSONS
There's a host of other activities to do here, catering to a wide spectrum of interests. To rest and recharge, book a session at Chenot Spa. Here, I was treated to a Chenot Detox Body Massage, where a suction cup device is used to encourage the flow of body fluids in a wave-like movement, facilitating the elimination of toxins.
One morning, I gamely took up a silat class, held by instructor Muiz who holds the elusive silat master title from the National Silat Federation. While guiding me through some basic steps, the affable silat master shared with me the history behind this ancient martial art. I even learnt some nifty self-defense tips.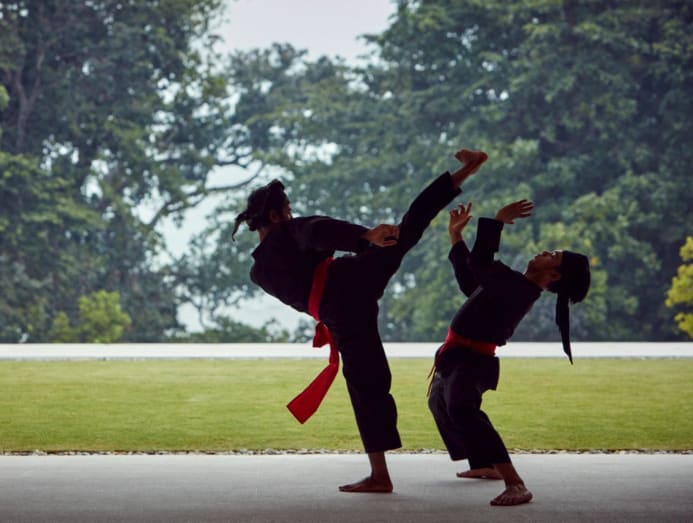 The resort also boasts an exciting hub of sports activities. At Club One, I tried my hand at tennis and padel, guided by former Malaysia national team head coach, Muliyadi Jamal. Other activities at Club One include basketball, archery, pool, volleyball and more. Just in case mum and dad need some alone time, there's a KidsOnly club where children can learn about the local ecosystem at the EcoLab, discover aquatic life at The Fisherman Hut or unleash their artistic skills at the Creative Studio.
Over at the stylish Ember Beach Club, guests can also take part in several water sports. These include hobie cats, stand up paddleboarding, jet-skiing, kite surfing and more. But if you're not as confident in the water (such as this writer here), Ember Beach Club is a stunning location to while the day away, simply lounging on the day beds.
If you'd like to head out of the resort for a round of golf, the Els Club Desaru Coast is located just next door. The golf club offers two championship level golf courses: The 27-hole Ocean Course, designed by golf star Ernie Els, and the 18-hole Valley Course, designed in collaboration with professional player Vijay Singh.
Families can head to the nearby Adventure Waterpark Desaru Coast, which opened in 2018. There are both wet and dry rides as well as the largest wave pool in Southeast Asia.
EXPANSIVE GASTRONOMY OFFERINGS
For foodies, One&Only Desaru Coast is a culinary destination in its own right. Ember Beach Club, which is open to the public, serves up an excellent Asian-inspired barbecue and grill menu conceptualised by chef Andrew Walsh, who also helms one Michelin-starred Cure in Singapore. Dishes worth mentioning include the Malaysian chilli crab, wagyu steak ribeye and grilled local rock lobster.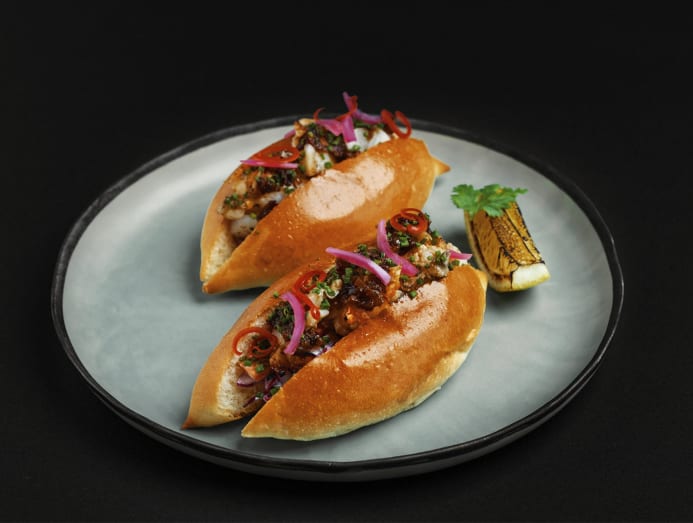 Japanese restaurant Hoshi is known for its omakase menus, prepared with the season's freshest and finest ingredients. Breakfast and dinner is served at Ambara, which embraces dishes from the Mediterranean coast using produce from local farmers and the property's chef's garden. The restaurant also serves signature Malaysian breakfast dishes such as nasi lemak, mee goreng mamak and roti canai.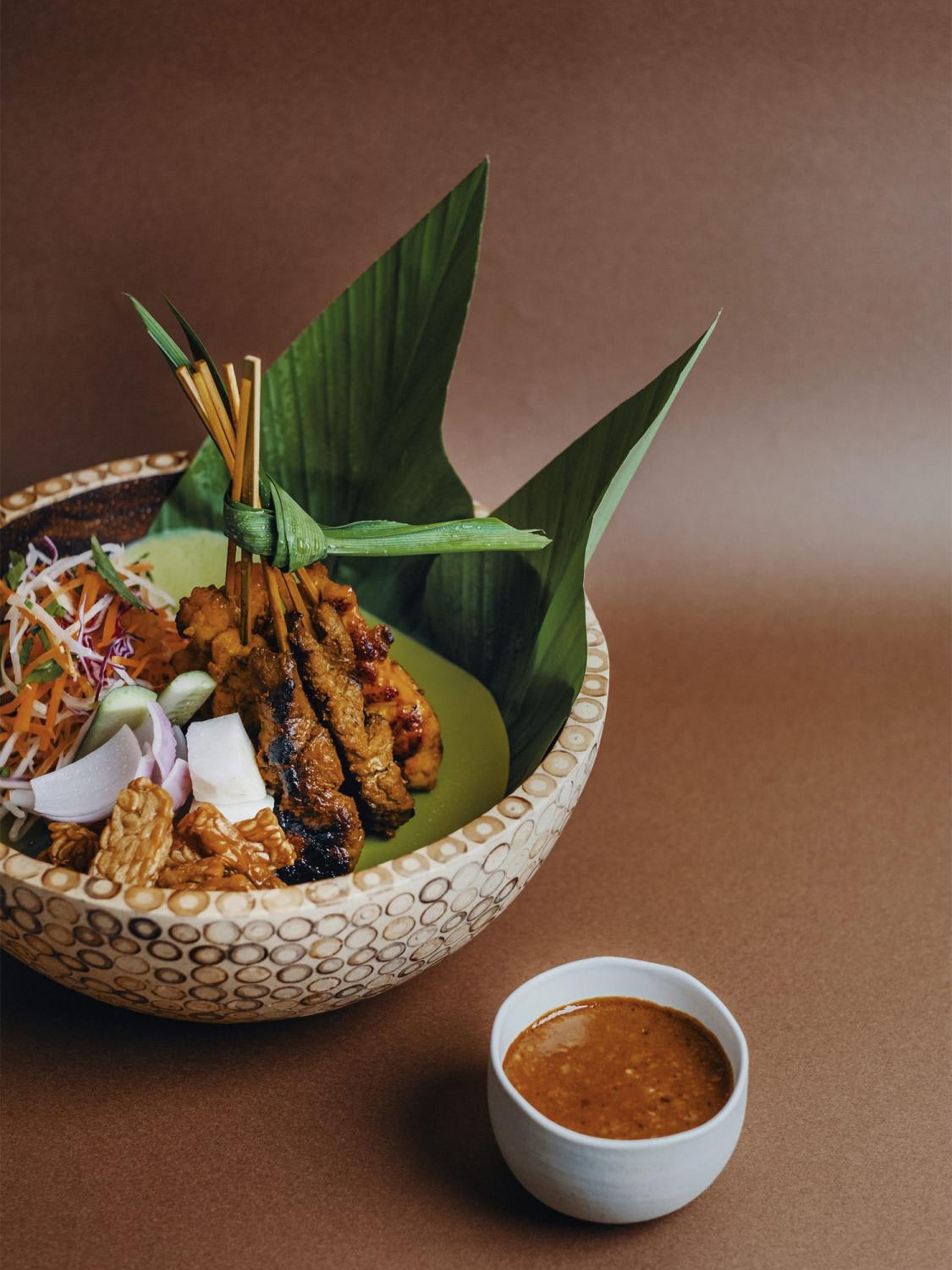 Meanwhile, Malaysian specialty pool cafe Essentials serves up a tantalising satay platter alongside nourishing grain bowls. Evening drinks can be enjoyed at the Dusky Monkey bar, overlooking the view of the infinity pool.
THE DESARU POTENTIAL
If long car rides aren't your cup of tea, connectivity to Desaru Coast is set to improve with the imminent start of ferry operations at the Desaru Coast Ferry Terminal. Located a few minutes' drive from One&Only, the ferry terminal is expected to boost tourist arrivals into the town.
It was announced on Jun 21 that operator Batamfast has received approvals to operate the route starting from Tanah Merah Ferry Terminal in Singapore. The ferry service will begin on Jul 7 with tickets going on sale on Jun 30. The journey will take around 90 minutes. 
Pichon describes the opening of the ferry terminal as a "great development" for the resort. "The Desaru Coast Ferry Terminal is situated just 2km from the resort and private transfers to and from the terminal will be available to our guests, offering an easy and convenient way to travel. With the reduced journey time, guests will have the opportunity to visit us for the day and enjoy Ember, our vibrant beach club," he said.
The next stage for One&Only in Desaru is the development of 50 private homes in the vicinity, available to own or rent. Scheduled to launch for sale sometime this year, the private homes are designed with the same DNA as the resort, and will offer perks such as homeowner events, a global concierge service and more.
As a destination, Pichon believes Desaru Coast has a "bright future". "The development and opening of the Els Club Desaru Coast, the Adventure Waterpark Desaru Coast, and soon the ferry line between Singapore and Desaru, demonstrate how the destination is growing and becoming more and more exciting for visitors," he commented.
The town's buzzing events scene is proof of this, Pichon believes. "Events such as L'Etape, the closest experience to riding the Tour de France an amateur cyclist can have, took place in June with over 4,500 cyclists participating, and on Jul 24, Ironman 70.3 Desaru Coast is taking place, demonstrating the dynamism of Desaru Coast management in introducing these world-class events to the destination. Although all of this is on the doorstep for guests that want to explore, One&Only Desaru Coast remains an enclave of privacy and seclusion. We offer a true retreat from city life."
CNA Luxury was in Desaru at the invitation of One&Only Desaru Coast. For more details, click here.