The newly refurbished Pan Pacific Singapore features F&B and retail spaces celebrating Singapore culture
New additions to the hotel include Plume, a destination bar serving cocktails inspired by Singapore's native bird species, as well as Pacific Emporium, a dining and retail destination that highlights local culture and history.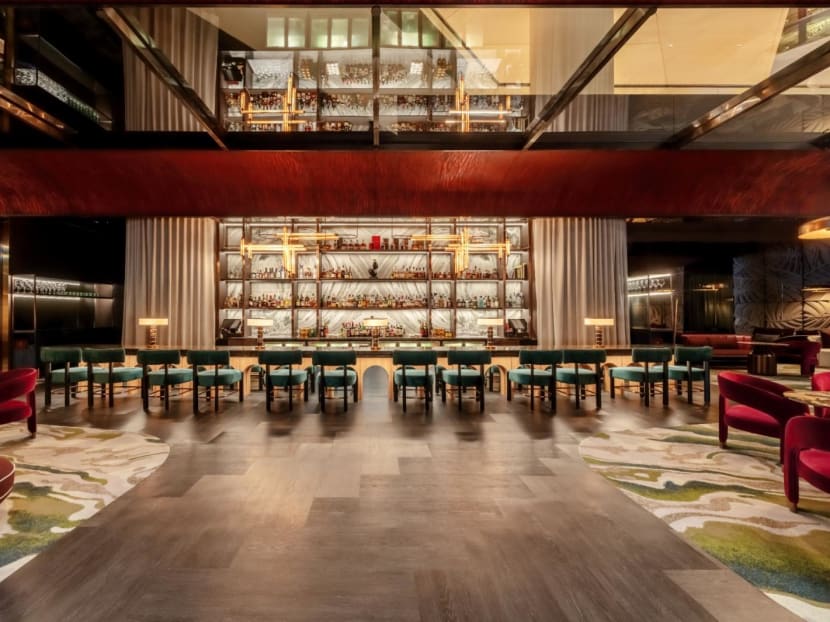 Pan Pacific Singapore, the flagship property of Pan Pacific Hotels Group, has unveiled a S$30 million transformation. The redesign, which began in April 2023, includes 476 refurbished rooms, new F&B and retail spaces spotlighting Singapore culture as well as the renovation of the Ocean Ballroom.
The Deluxe Rooms, Executive Marina Bay Rooms and Premier Suite have been given a new look. Balcony sizes have been reduced to provide more extra room space, while the positioning of the beds have been adjusted for a view of the Marina Bay skyline.
Executive Marina Bay Room guests will enjoy exclusive access to the self-service Studio 26, where they can make use of work and travel equipment. Complimentary pastries are served in the mornings and late afternoons, along with all-day beverages, light snacks and a selection of specially curated cookies inspired by local Singapore flavours.
Meanwhile, a stay at the Premier Suite includes access to the hotel's new Happy Sleepers Programme, which allows guests to choose from a pillow menu to suit all sleeping styles. They can also enjoy in-room meditation and yoga activities, as well as curated dining options and luxury bath products.
New F&B and retail spaces, which celebrate Singapore heritage and culture, have made their debut at the hotel.
Nestled within the grand atrium, Plume, which launched in May 2023, is a bar offering a flock of meticulously crafted cocktails that pay homage to Singapore's native bird species. The menu, conceptualised by consultants Compound Collective and head mixologist Ong Jun Han, draws inspiration from 12 iconic native birds of Singapore, such as the the Pink Necked Green Pigeon, the Asian Koel Negroni, Blue-tailed Bee-eater and the Banded Woodpecker.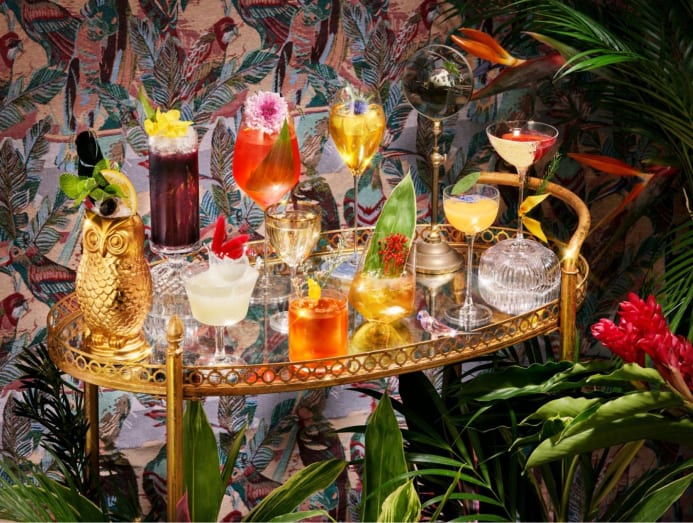 The hotel also unveiled Pacific Emporium, a dining and retail destination that highlights Singapore's unique culture and history. There are four distinct areas – The Kitchen, The Bar, The Deli and The Gifting. The Kitchen celebrates Singapore's diverse culinary heritage with a menu conceptualised by award-winning executive chef Nicholas Shadbolt. Dishes include Heritage Chicken Rice, Lobster Laksa, Peranakan Wagyu Beef Burger and more.
The Bar presents an assemblage of iconic local beverages and freshly pressed juices, named after colloquial Singlish slangs such as Die Die Must Try, Buay Tahan, Last Warning and Catch No Ball.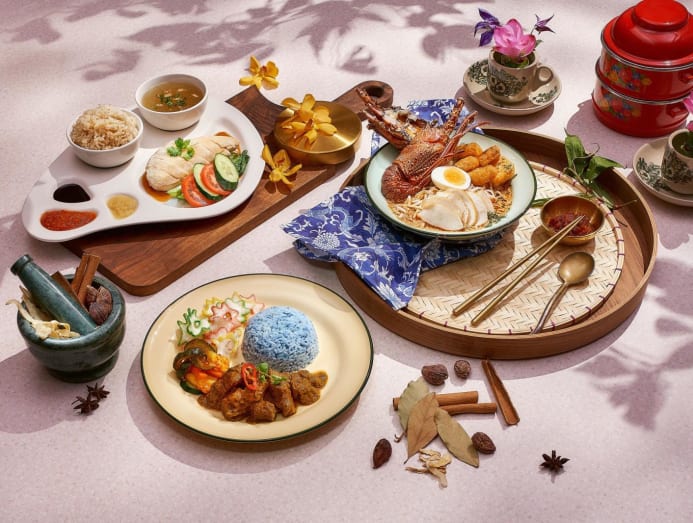 The Deli features fine charcuterie and delights from the Pan Pacific Butchery, gourmet cheeses, freshly baked pastries and a selection of the finest patisserie. The Gifting highlights high-end design, accessories, food products and souvenirs made by Singaporean designers.
For events and weddings, the Ocean Ballroom now features new luxury furnishings, floor to ceiling windows and a raised ceiling highlight for a greater sense of grandeur. The ballroom can accommodate up to 450 guests and can also be transformed into five intimate Ocean Rooms.