Taking 'gift with purchase' to the extreme: Free-diving and training with commandos
Luxury timepiece brand Panerai is taking the watch-buying experience to new heights (and depths), offering extreme experiences with their limited-edition watches.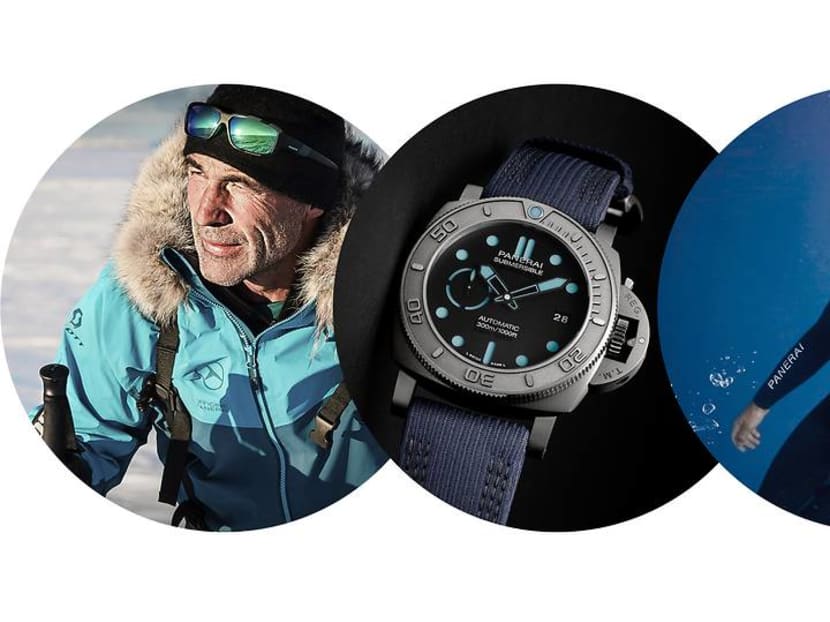 For a select few, the concept of a luxury brand experience is nothing new. Top collectors – be they art, automobile, jewel or timepiece connoisseurs – are regularly wined and dined. On occasion, they're invited to meet the makers: Artists, designers and engineers. The minds (and hands) behind the very things they collect.
Luxury brands never used to put a price on such experiences. Each fiscal year, budgets would be set aside for such expenses, considered necessary to keep collectors happy (and spending). But experiences are key when it comes to wooing Millennial and Gen Z consumers, for whom mere ownership of things is not enough.
For them, it's the experience of, and the emotions associated with, the object that fuels their desire. And with collectors getting younger – Millennials and Gen Zs are set to dominate the luxury market by 2020 – marketers are finding that slapping a price tag onto an experience might be the way to go.
At the SIHH fair in January, Panerai took a bold step in this direction. The Florentine brand announced that it would be offering three experiences with the purchase of a corresponding limited-edition watch. The first experience would kick off in June 2019, followed by another in October 2019, and the third in March 2020.
The experiences don't specifically target Millennials or Gen Zs – there aren't any influencer-led campaigns (not yet anyway) or music festivals with big-name DJs to speak of. They're aimed at diehard Panerai fans, known as Paneristis, and those imbued with a daredevil streak.
JOIN THE NAVY … WELL ALMOST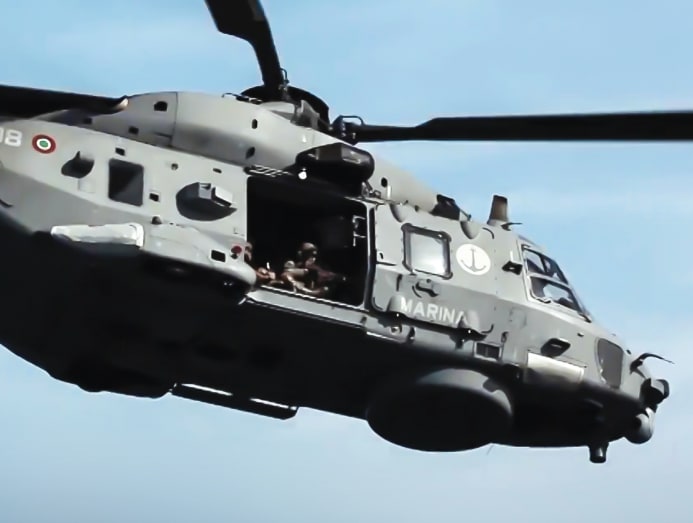 The first experience taking place in June, for example, involves an opportunity to spend two days training with an elite unit of the Italian Navy. Like a mini bootcamp, buyers of the Submersible Marina Militare Carbotech will be able to train alongside divers and commandos of Comsubin in La Spezia, Italy, a port city with a rich maritime history.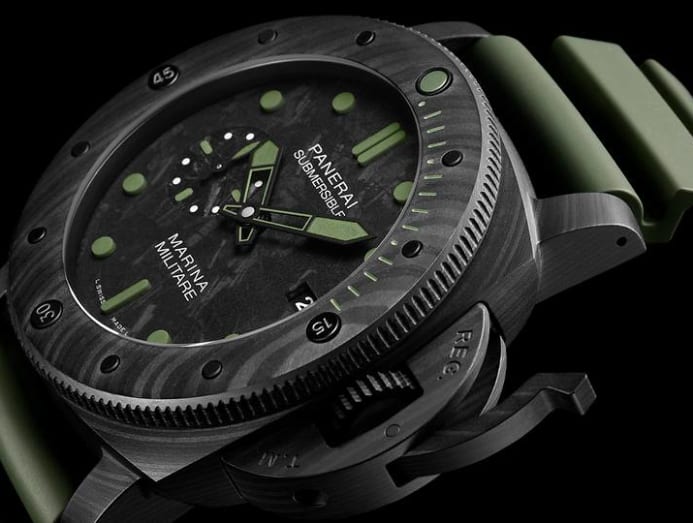 Only 33 watches/experiences are available, 33 being the number of Gold Medals for Military Valour won by Comsubin members throughout its history. Translation: You're in exclusive company. It's the stuff of boyhood fantasies, except this fantasy is rooted in authenticity and legitimacy, given the brand's historic ties with the Italian Navy.
Panerai supplied the fleet with diving watches between 1938 and 1970. That association is driven home by the watch's military stylings: Military green on the indexes, lume, and rubber strap – which itself renders the timepiece perfect for diving. The Comsubin logo is engraved on the case back.
TAKE A DEEP DIVE
In the 1990s, the first Panerai watches were made available to civilians and were an instant hit, thanks to its naval legacy. The experience that accompanies the purchase of a Submersible Chrono Guillaume Nery Edition mirrors this aspect of the brand: There's diving involved, but of the civilian variety.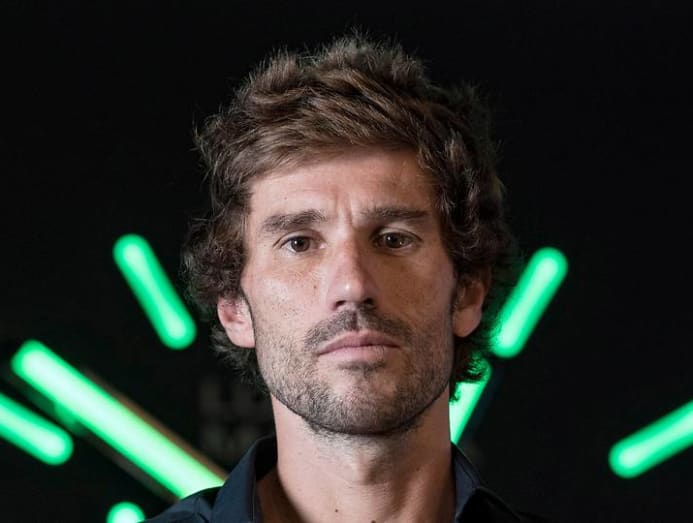 Call it an immersive experience: In October, each of the 15 owners of the watch will get to dive with French free-diving champion Guillaume Nery in Moorea, French Polynesia, where Nery lives (it's an island adjacent to Tahiti). Nery's record is a depth of 126m on a single breath, though he has since retired from competition.
The watch, which is waterproof to 300m and comes with a unidirectional rotating bezel to calculate the dive duration, will stand wearers in good stead. The hulking 47mm case, forged out of titanium with a DLC (diamond-like carbon) coating, is built to withstand more than a couple of knocks on the way down.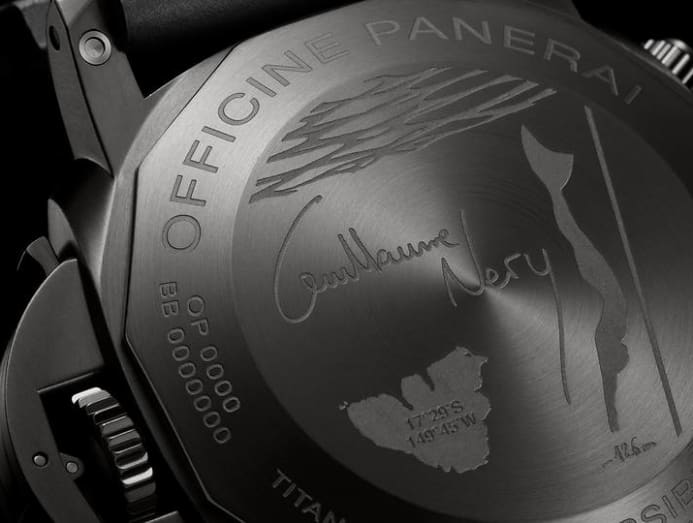 The dial, with its turquoise colour and sharkskin texture, will no doubt remind owners of the time they spent in paradise, diving with a world record holder and observing dolphins and humpback whales in their natural habitat. July to November is peak season for whale watching as humpbacks shelter in the warm waters of French Polynesia to breed.
TREK IN THE ARCTIC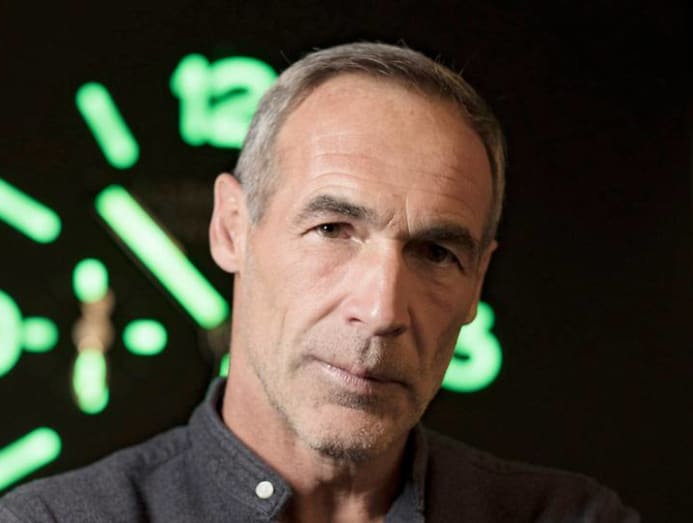 Those who relish physical challenges can consider embarking on an expedition to the Arctic with South African explorer/conservationist Mike Horn, who, among other things, has swum the Amazon River solo and unsupported, as well as circumnavigated the equator without the aid of motorised boats.
The experience involves a few days of intensive training with Horn among the ice floes of the Arctic. It's as much a chance for adventurers to confront nature and its challenges, as it is for them to increase their awareness of our fragile ecosystem. Set to take place next March, it's packaged with the 19-piece Submersible Mike Horn Edition.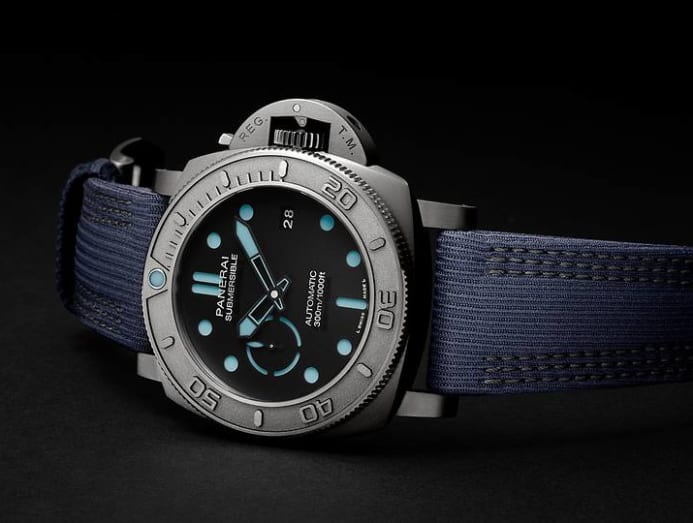 To remind owners of their Arctic exploits, the watch is dressed in cool polar tones of blue and grey. Meanwhile, the case and strap are both hewn from recycled materials to reinforce the message of sustainability. The case is made from EcoTitanium, which in turn is derived from a company that produces titanium from aviation industry scrap metal.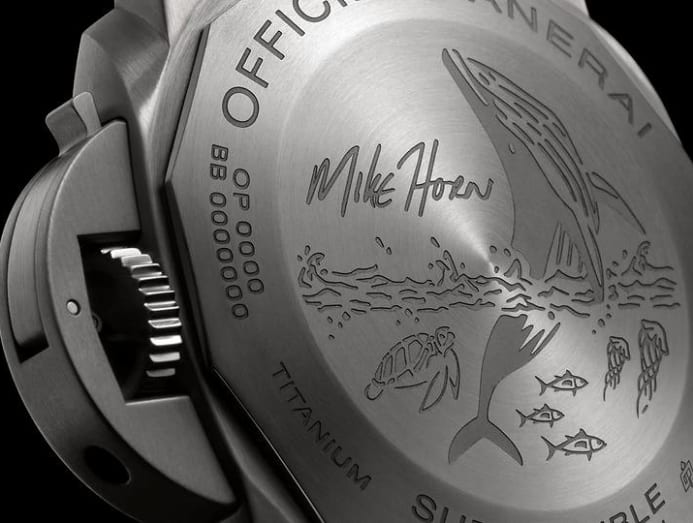 The strap comes from recycled PET. Roughly three PET bottles are needed to produce one strap. Panerai's intention is to help reduce plastic waste in the oceans, a cause close to the brand's heart considering its maritime past – and present.
If Panerai succeeds in selling out these experiences (and we're pretty sure they will), the brand will set a precedent for other watchmakers to follow. And by tapping into each buyer's individual social media following – because who isn't going to be Instagramming, vlogging or GoPro-ing while on expedition – it will facilitate a user-generated marketing campaign. Without having spent a single cent. Brilliant, no?