Can you survive a training session with the Italian Navy? These watch lovers did
A two-day experience with the elite Comsubin commandos comes with purchasing special edition Panerai watches.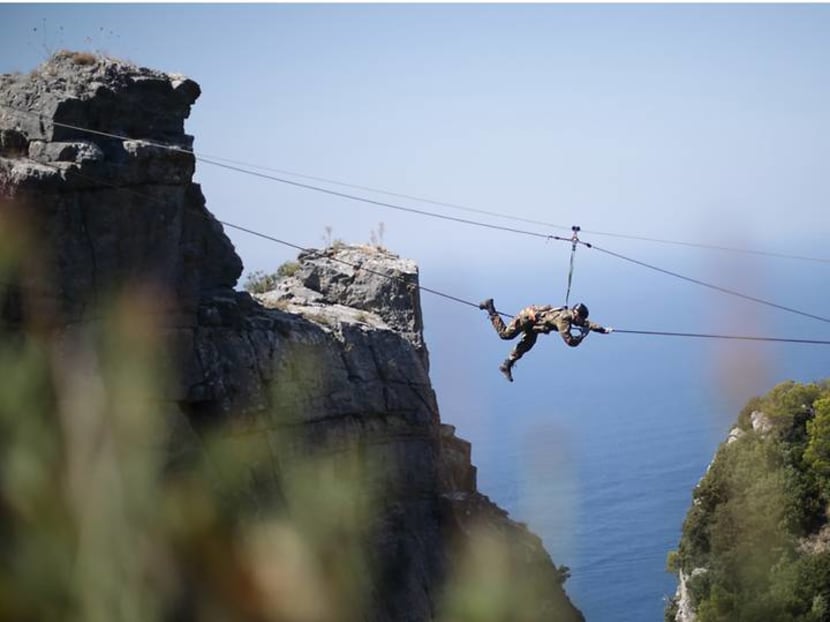 On my second day of a two-day experience organised by Panerai and the Italian Navy, I was lining up in a military base canteen, waiting for large, grinning Italian women to pile plates of food onto my tray.
Lunch was parmesan-dusted rigatoni, battered fish, asparagus, fried eggs and an assortment of fruit. It was far more than what I would normally eat in a day but it was 3pm and the only thing I'd consumed since that morning was an energy bar. If it weren't for the photo I'd taken of the meal I would have forgotten what I ate given the rate at which I was eating it.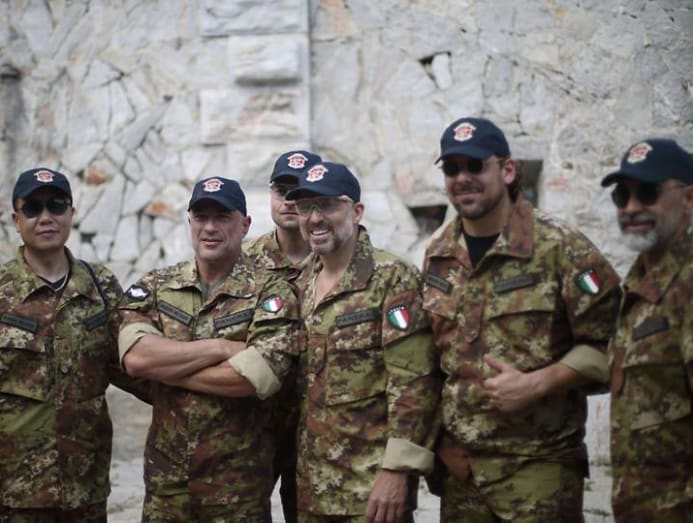 I was part of a group of media and collectors invited for the Panerai Comsubin Experience. As a perk that comes with the purchase of the 33-piece limited edition Panerai Submersible Marina Militare Carbotech, owners of the watch could enjoy (or endure, depending on one's fitness level) a day of training activities organised by the Comsubin, the elite commando frogman force of the Italian Navy.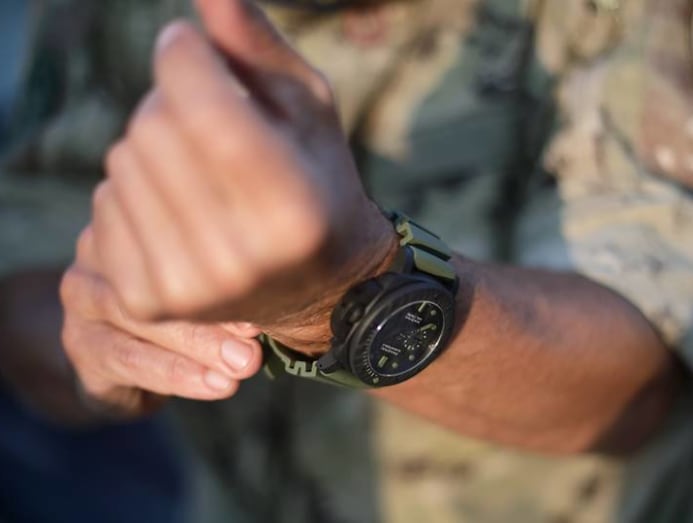 Aside from the occasional charity event, the Comsubin had never invited civilians into their base, much less take a day off to accompany a group of 50-odd desk-bound watch enthusiasts. But Panerai and the Marina Militare go way back, so this was as insider as it got.
DIVING RIGHT IN
We departed at 7am for the Italian Navy Base Teseo Tesei via assault boats. With a top speed of 50 knots, riding one is not unlike hanging onto a mechanical bull. Just that instead of being surrounded by cheering crowds of questionable sobriety, you get to bask in the summer sun, taste the sea spray and enjoy the views of the port city of La Spezia in Liguria. The white caps of the distant mountains weren't snow, but Carrara marble.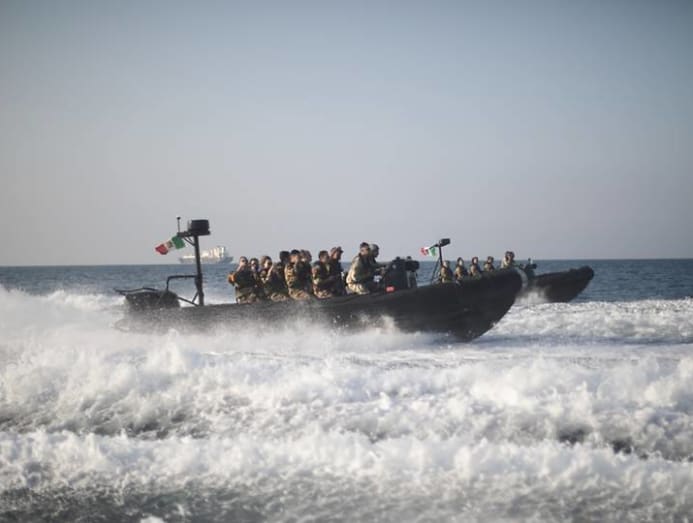 Ten minutes and three times the volume in my hair later, we arrived at the Varignano Fortress. Our day with the Navy's diving training school was about to begin with, unsurprisingly, a diving session. Scuba diving is a common pastime among the kind of folk that can afford the kind of watches Panerai makes, so it didn't take long for many of the participants to take to their "missions" with ease, which included things like following a line down to a depth of about 4m, sometimes without a tank or mask. Coral reefs and lemon sharks could wait till the next Maldivian weekend. As an inexperienced diver, I was struggling just to maintain my balance in the water, but the accompanying military divers were always remarkably patient. Amused perhaps, but always accommodating.
It is unfortunate that no one in my group could complete the Spartan Race-like obstacle course that followed, though not for lack of trying. After running across a narrow beam, hopping in and out of tires and crawling under wires, I must admit that instead of scaling the wall that came after, I embraced it at rather a regrettable speed. As I breathlessly fought to reach the last rung of the monkey bars, I was asked to smile for the camera. Whatever expression that made it to my face came from the profound satisfaction and pride of finishing the obstacle without kicking that camera – let's say unintentionally – out of their hands.
Breathless and bruised, we made our way to a waiting helicopter. One Paneristi, after learning that this was my first helicopter ride, graciously offered to switch places so I could have the window seat. After realising that I wasn't looking through the window, but down at it, I learned that helicopters didn't always have to adhere to a level flight path, a lesson our pilot seemed more than happy to teach. The helicopter brought us to Forte Muzzerone, a 149-year-old fortress that survived both world wars and now serves as a training ground for the Comsubin special forces.
The next activity was an optional zip line. The cable was 100m long and 200m above ground, connected to two cliff faces. You could sit suspended from the cable like a regular zip line and let gravity do its thing or pull yourself across, army-style. I enthusiastically declined either option. "They told us that all the activities were going to be easy, but nothing has been," quipped a Singapore-based Paneristi who had also chosen to opt out. But spirits remained high nonetheless, and after shooting off a few good-humoured farewells, the rest of us found ourselves a good vantage point from which to film the feats of our far braver companions.
Refuelled from lunch and hazardous amounts of espresso, we proceeded to target shooting with two types of automatic rifles, one of which was the HK416. Fun fact: this is the same model that took down Osama Bin Laden. The only guns I had ever fired prior to this were loaded with paint pellets, but once I got used to the weight, loudness, and the surprising lack of shoulder-dislocating recoil, it was nothing short of exhilarating.
INSIDE A SUBMARINE
Our final activity was a tour of the submarine rescue ship Anteo, which we accessed via another ride on the assault boats (now my favourite mode of sea transportation). While we were happy to rest our feet in the ship's tiny hyperbaric dive chamber, claustrophobia could easily have become a real concern. Five minutes was uncomfortable enough, but Anteo's crew can and have stayed in this windowless chamber no larger than the interior of a small van for about a week – with two other people.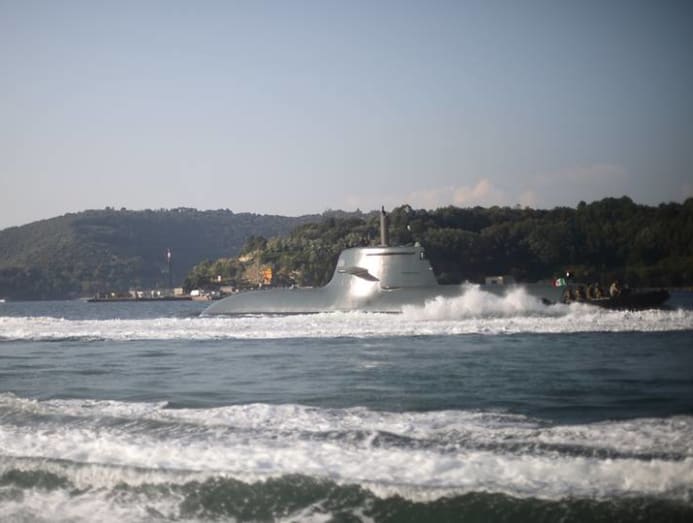 For all its military associations, Panerai is still positioned as a luxury brand, so the evenings were an opportunity for the brand to splash out some indulgence. The nights involved transport in vintage scooters and classic cars to extravagant cocktail dinners. Over wine and risotto I learned that there were collectors here who had also purchased the other two limited edition watches – the Submersible Chrono "Guillaume Nery" and Submersible "Mike Horn" – just so they could enjoy the upcoming experiences that come with those.
"There are Paneristi out there who know more about the brand than I do, so when I joined the company in April last year, I wanted to find a way for these people to discover something new about us," said CEO Jean-Marc Pontroue of his push to have more experiential tie-ins with future special edition watches. "People were tired, exhausted even, and afraid sometimes, but everyone had fun and no one was frustrated, which was our main objective."
It's true that the Comsubin experience was not ritzy in any traditional sense, but as Pontroue pointed out, today's luxury consumers really don't need another museum tour. What they want are experiences money can't (directly) buy and I'd say Panerai accomplished this mission with aplomb.