Candlenut chef Malcolm Lee takes on Straits cuisine at his new fine dining restaurant Pangium
The Michelin-starred Singaporean chef aims to rediscover, preserve and innovate on Straits cuisine at the recently opened Pangium located at the Singapore Botanic Gardens.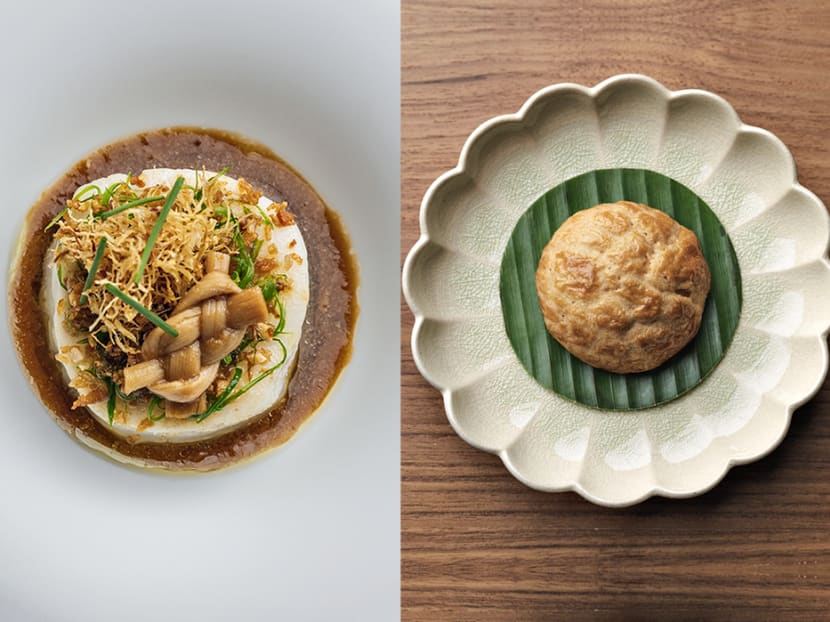 When we asked chef Malcolm Lee about his achievements, he simply answered: "I've never considered what I do on a daily basis as adding up to a career." This is a statement that reflects Lee's signature reticence and a shyness that largely keeps him out of the spotlight save for the accolade of being the chef behind Candlenut, the world's first Peranakan Michelin-starred restaurant.
With the opening of Pangium on Jun 1 – named after the tree that bears his favourite ingredient, buah keluak – Lee has created another first: The only fine dining contemporary Straits restaurant in the world.
Like Candlenut, Pangium is a celebration of Peranakan food, a space dedicated to reviving, preserving and innovating this unique cuisine. Its establishment also signals Lee's aim to place the broader food culture of the Malaccan Straits on equal footing with the modern-European titans that dominate Singapore's fine dining scene.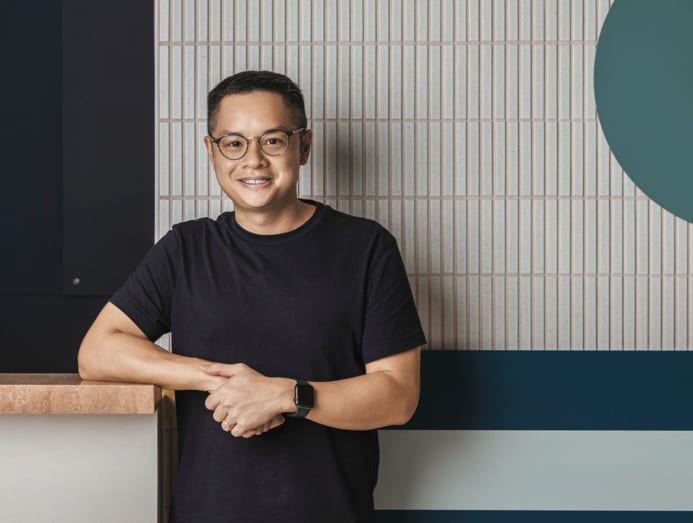 The 28-seat restaurant, nestled in the quiet Gallop Extension of the Singapore Botanic Gardens, serves a S$258 eight-course dinner designed to offer guests a series of snacks, a bread, dumpling, soup and seafood dish before culminating in a rice course and dessert.
Lee describes Pangium's ethos as one of discovery. "Why are things this way? Who says so? Why have some dishes become classics?" he explained of the questions that his experiences in the kitchen often raise.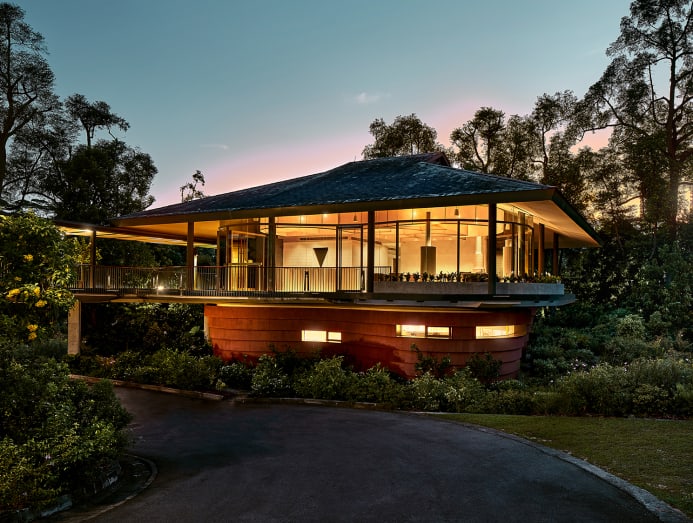 "Those questions led me to want to discover more. And the more I learned, the more I realise I don't know. So that's made me want a space to keep questioning and discovering and allow that to flow through what we do."
SAME SAME, BUT DIFFERENT
The food at Pangium will be familiar to those acquainted with the Peranakan canon – kueh pie tee and keropok show up in the snacks that open the meal. There is hee peow soup to mark the break between the small dishes, and the main event, nasi ulam. So far, so traditional.
Yet Lee explained that each dish is imbued with hints of his questioning. There is dried cuttlefish in the kueh pie tee's bamboo shoot filling, the result of him wanting to reference the taste of another special occasion dish, jiu hu char (fried cuttlefish with bamboo shoots). Pork cheek endows richness to the pang susi's filling (pang susi is a traditional Eurasian meat-filled bun), while a bolo-style pastry crust gives it added textural dimension.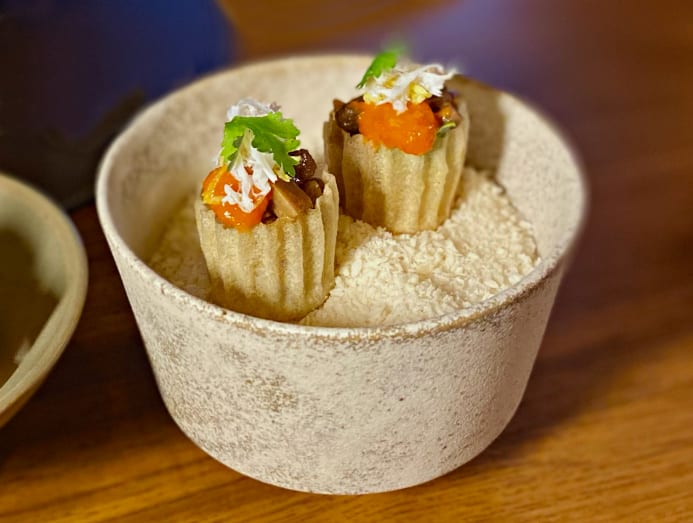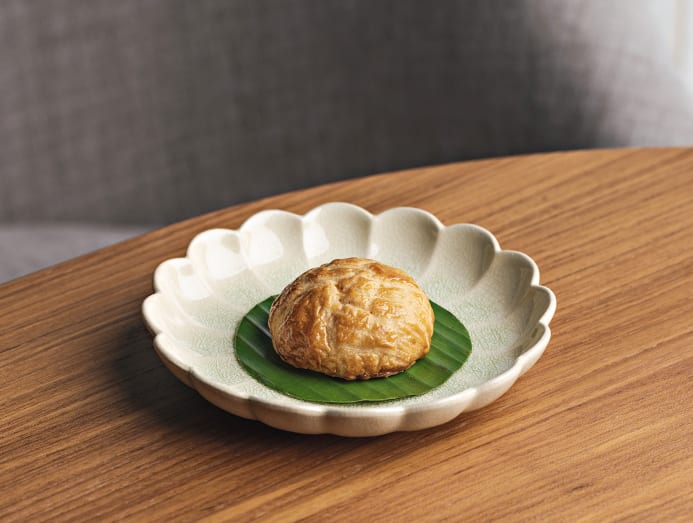 When the nasi ulam arrives, it is set bento-style on a tray accompanied by a bevy of sambals and condiments including tempoyak or fermented durian-laced sambal belacan. Here, it is topped with crisp fried fish, reminiscent of that beloved Peranakan staple, sambal-stuffed selar (yellowtail horse mackerel).
The unique touches, like the use of prawn stock in the keropok for amped-up flavour and cuttlefish in the kueh pie tee's filling, feel as restrained as the chef himself. One can only imagine that the dishes in this maiden menu are meant to set the scene for further exploration so guests can return to experience their evolution in the Pangium kitchen.
"Dishes that we serve now will never come back (on the menu). So this version of tempoyak sambal will move forward as we keep asking and discovering. At the same time, our guests can come back and say, 'we are here to try something new' or 'what's the story behind this?'" he added.
WHAT PRICE, CULTURAL PRIDE?
It is an approach that calls for diners to be part of an ongoing journey, to begin at the basics and discover how a different melange of herbs or different variety of rice can elevate or change the nature of nasi ulam, for example. It is not an inexpensive journey, but Lee is used to criticism concerning the premiums he charges for food that is often deemed quotidian or cheap simply by virtue of being "local".
"I've been getting this for many years," he said a resigned smile. "I always believe that (local food) is not inferior. Although people say that this is something we can get from the market for cheap or can eat at home, it is so much more than that. It's not like someone can say, 'I want to do this today' and then make it in an hour. You have to plan and cook over a few days. One misstep and the whole dish is gone.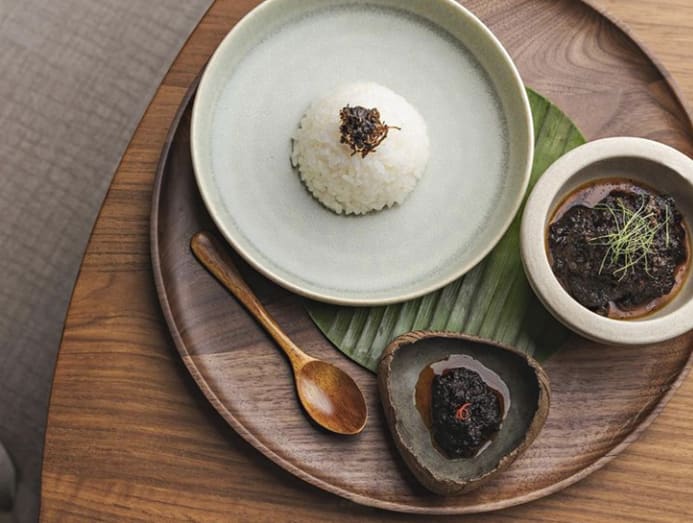 "That itself is very special. To feel that local must be cheap is not giving ourselves enough credit and appreciation. Basically, we're saying that we're cheap. And that's not right. We have something special and unique, and we should be proud of it, especially when we do it well."
Time will tell if the dining public agrees with Lee, though the signs are encouraging. Even before it opened its doors, Pangium had already been booked out for a month.
Pangium is located at 11 Gallop Road.