How Penang's fine dining scene is giving its famous street food a run for its money
From fusion cuisine using locally sourced ingredients to fine edomae sushi omakase, Penang's upscale dining scene is fighting fit even post-pandemic.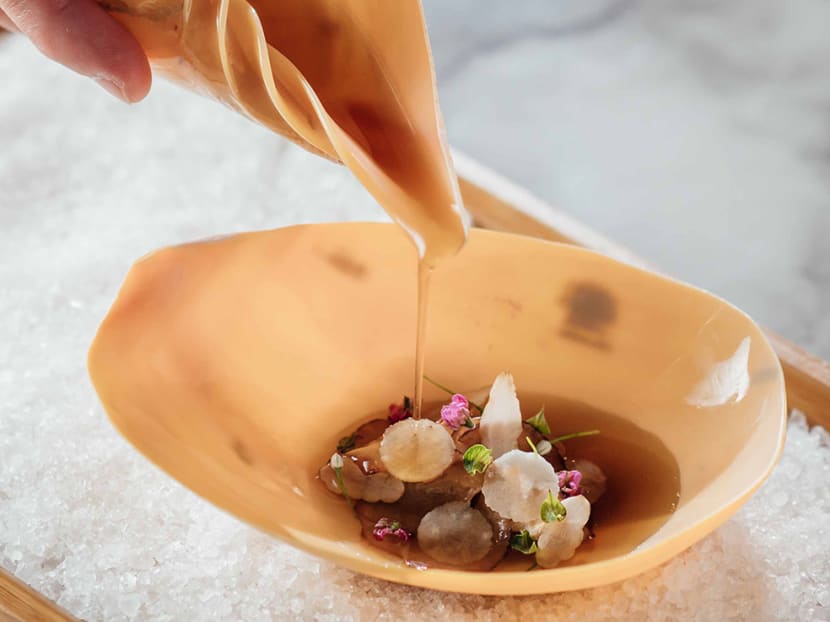 There was a time when one only went to Penang for street food. And why not? After all, the Malaysian state's been lauded time and again as one of Asia's greatest street food cities, its dishes such as Penang char kway teow and Penang asam laksa have always found their way into lists.
But while the pandemic has not been kind to hawkers (the famous Air Itam laksa went on hiatus), the island's upscale dining scene is in fine fettle with some establishments being brave enough to open while Malaysia was in hard lockdown starting from March 2020.
One, in particular, would be Juju Restaurant and Lounge, a hidden restaurant in Stewart Lane which operates by reservation only. The restaurant serves a 10-course omakase menu, which changes daily.
That's because the menu depends on what is literally the catch of the day. "Our menu features local wild-caught seafood from Penang waters and our cooking style is inspired by the sun and sea of Mediterranean countries," explained founder, chef and co-owner Lee Chong Chee.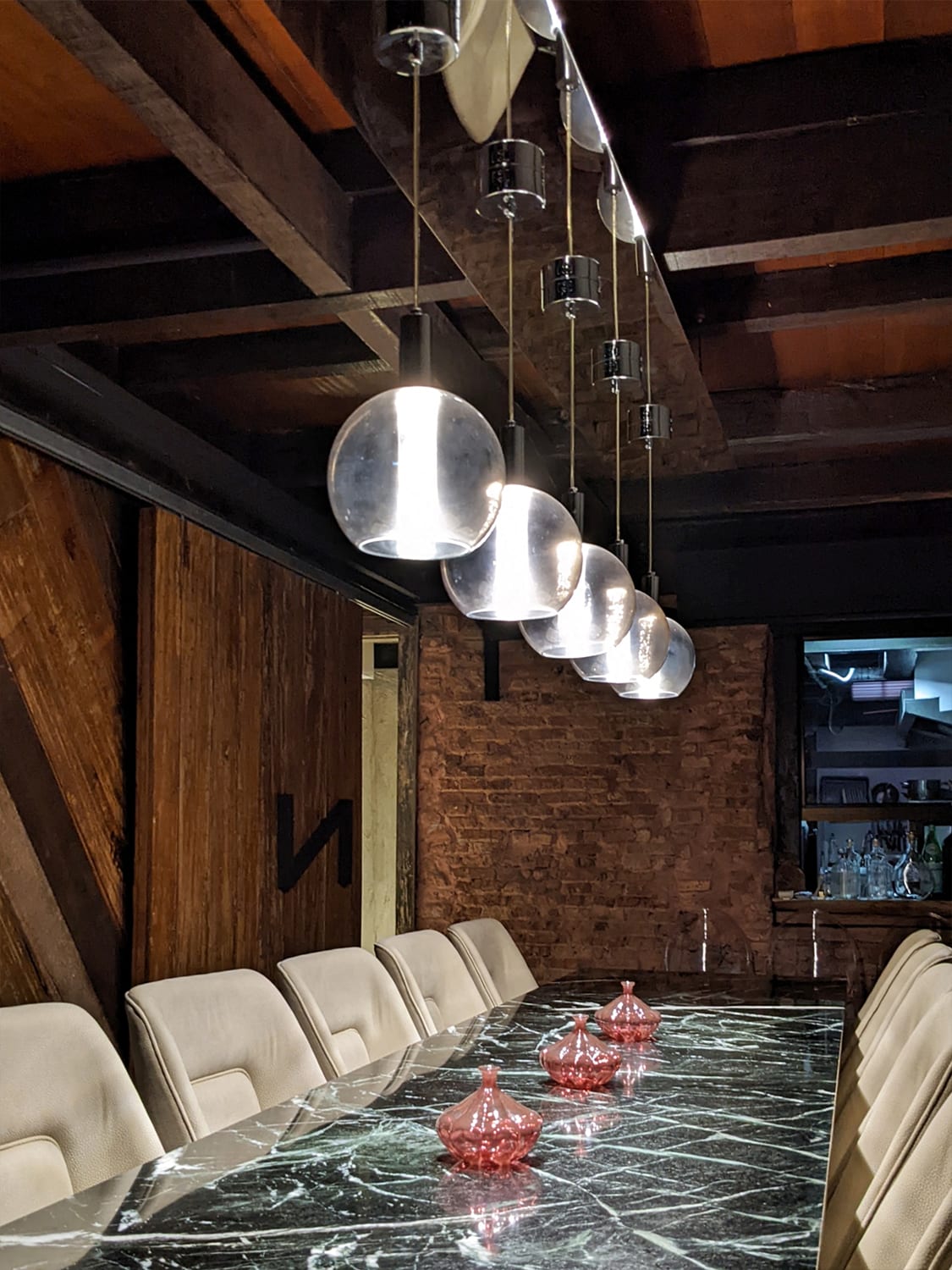 "As a seafood lover myself just like most Penangites, I am interested in the many different varieties of seafood that we can source here. So Juju is a platform for me to highlight them and to create dishes with a Mediterranean twist."
While operating during lockdowns was challenging, Lee shared that as dining in was gradually allowed, the restaurant has been thriving not just thanks to the support of local Penangites but out of towners who've heard about the restaurant from word of mouth – including Singaporeans who have managed to make it up to Penang via the vaccinated travel lane (VTL).
No doubt, this cult following was inspired by Lee's food philosophy: "At the end of the day, only the best quality ingredients are paired with an honest approach to cooking together with down to earth customer service will win hearts and make them regulars at our restaurant. At Juju you can enjoy the many different local fishes such as kembung, curut, kerisi, tofu, lumi (which are) considered oddballs that won't appear on Western menus but, here in Juju, we celebrate them."
Another establishment that honours seafood but with a decidedly Japanese perspective is Wako Sushi Dining.
The cosy restaurant, which looks straight out of Ginza with its washi paper lanterns and blonde wood, is located close to Penang's iconic ferry terminal and clan jetties. To ensure they get the finest Japanese ingredients, they have an appointed buyer on the ground in fish markets in Japan, who personally sources and handpicks ingredients. This means they can obtain more exclusive varieties not always available on the lists of standard suppliers.
Their exquisite produce are used to make Edomae sushi, a uniquely Tokyo style where the fish is expertly cured before serving. "We started Wako Sushi because we wanted to promote omakase culture to Penangites. Normally when people think about fine dining, the first thing that comes to mind is Western fine dining. With Wako Sushi we are promoting Japanese fine dining to the new generation," shared owner Yennie Tan.
Across the Penang Straits, in Bukit Mertajam, Chef Khaw Chee How has a cosy spot named Neighbourwood, which has been popular even among foodies from the island.
"Actually we didn't set out as a fine dining concept," shared Chef Khaw. "We are more of a neighbourhood barbecue-themed restaurant with an Asian twist serving shared big and small plates. But we are very into details, which is why people think we are fine dining."
From barbecued cabbage with Dashi emulsion to Wagyu striploin served with soy caramel, Neighbourwood's Asian-inflected dishes made from mostly locally sourced ingredients have endeared these to customers and, according to chef Khaw, make the food less intimidating.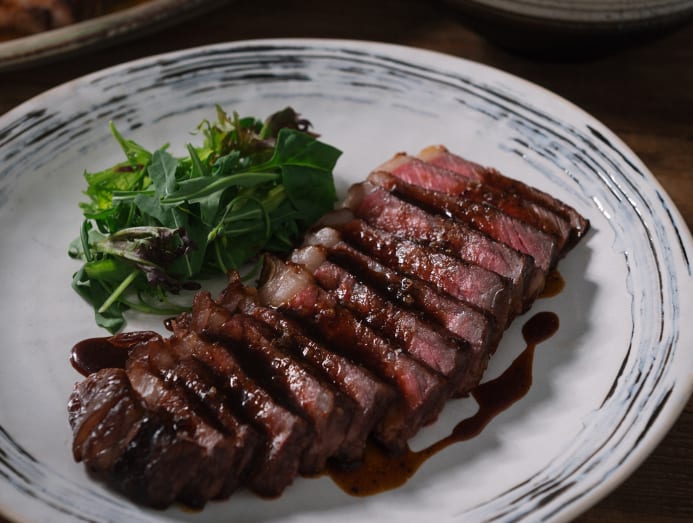 "Newer and uncommon concepts usually pose challenges. But we try to incorporate an Asian element to make it more relatable. We also included the word 'neighbour' in our name to give it a homey vibe."
Meanwhile, committed hipsters will remember Awesome Canteen, the cafe located in Sekeping Victoria, a converted shophouse. Today the highly Instagramable wabi-sabi space is home to Curios-City, a private dining outfit started by a group of designers and chefs in May 2021.
"We incorporate different types of flavours from Malaysian ingredients and renowned local dishes," said Shane Yeoh, owner and restaurant manager.
Indeed Curios-City's menu utilises a combination of Eastern and Western cooking styles and methods to bring out the best taste and quality from fresh local produce. While their adventurous menu has been garnering a steady following among famously fussy locals, Yeoh pointed out another edge that Curios-City has – its unique setting.
"Customers that come to our restaurant are coming for the experience as we provide a different type of environment. Every corner of our restaurant is very picturesque which many of our customers enjoy taking pictures of."
Apart from new spots that have cropped up during lockdown, Penang's fine dining pioneers have also been doing well.
One example is gen, one of the country's finest proponents of modern Malaysian cuisine, which snuck into 2021's Asia's 50 Best Restaurants list for those from 51 to 100, at 92.
Johnson Wong, chef and founder, attributed this achievement to his team: "I think the team is more united than before, teamwork is very important to what we are doing at gen on daily basis."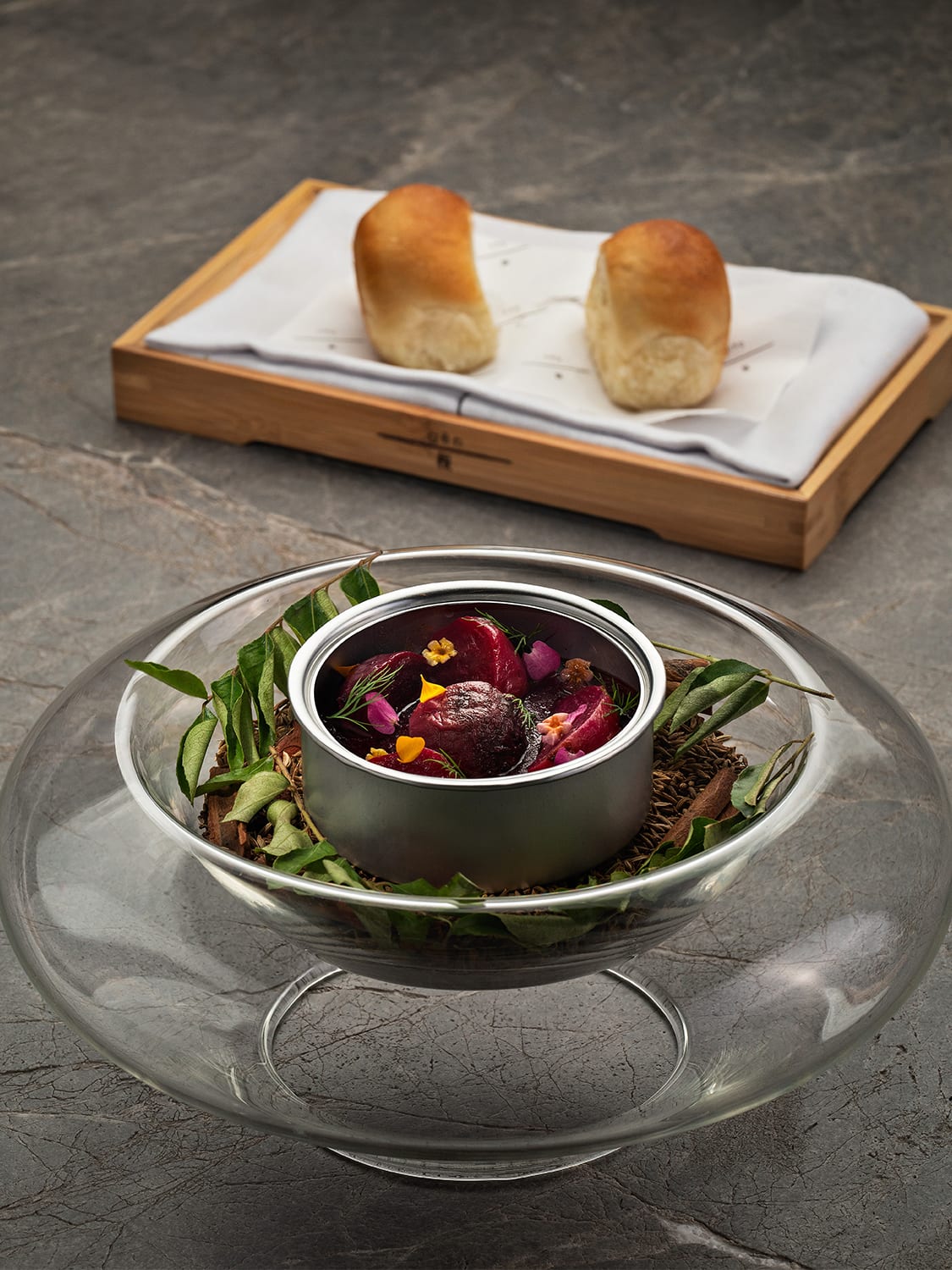 He added: "The dining scene in Penang is also getting more diverse, I think Penang is still in its exploring stage at the moment but is moving towards a better direction and will keep evolving. Eventually, people will see Penang as a good food capital rather than just a street food capital."
This sentiment was shared by Kim Hock Su, the chef proprietor of Au Jardin, whose beautiful 18-seater restaurant serving modern European fare is one of Penang's most sought after reservations.​​
"We definitely think the fine dining scene has blossomed in Penang. While the hawker stalls are firing out cheap and delicious street food, foodies are beginning to discover fine dining restaurants where they can enjoy good food and company in a relaxed atmosphere, without compromising on precision and quality," said Su.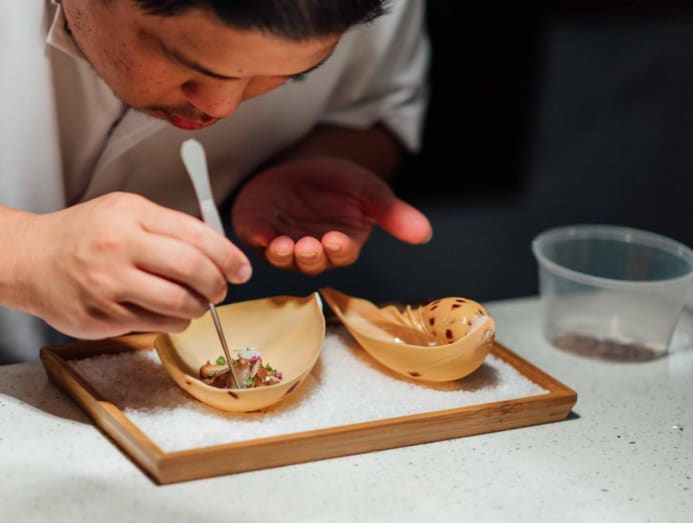 "Over the years, our guest profile has widened where people are increasingly appreciative of food creation and service – dining out has become an essential part of the lifestyle".
As for the future of fine dining in Penang, Su is highly optimistic: "We are hoping to see the whole F&B industry thrive together as a whole, whether it be fine dining restaurants, patisseries, coffee places or hawker food. As a joint effort, we hope to put Penang on the international food map as one of Asia's big gourmet cities."