Beyond char kway teow and assam laksa: Penang's growing fine dining scene
Away from its famous street food, the burgeoning fine dining scene in George Town is arguably turning Penang into Malaysia's most exciting gourmet city.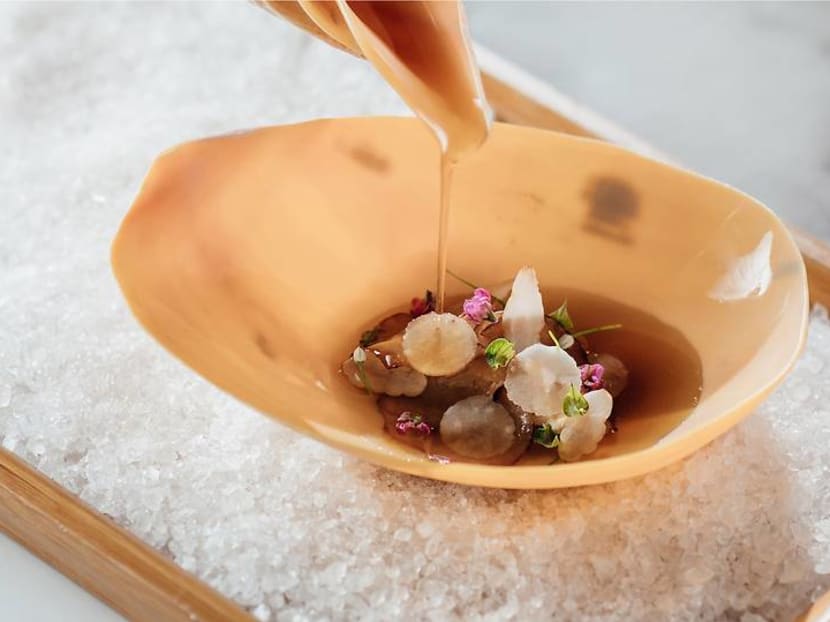 Lauded as one of Asia's greatest street food cities and with designs to have its hawker culture listed as an UNESCO intangible cultural heritage, eating in Penang is serious business.
Despite Penangites' reputation for exacting food standards, fine dining never seemed to feature prominently in the island's food scene except for in the various 5-star hotels scattered across the island.
But times, they are a-changing with cool independent restaurants tentatively opening to appreciative audiences. The next time you make a trip to the Pearl of the Orient, it would behoof you to take some time between the char kway teow and assam laksa to check out these four dining hotspots.
AU JARDIN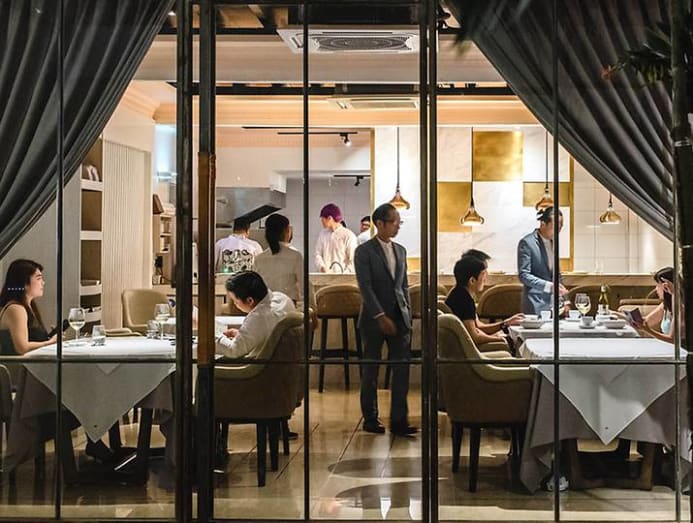 Home is truly where the heart is for the all-Penangite team at Au Jardin (no affiliation to the Singapore outpost by Les Amis), who have been working together since their days running Basil de Bistrot in Penang and Taipei.
Despite their success in Taiwan, both the front and back of house team lead by Chef Kim Hock Su could not deny the pull of home and returned en masse a year ago to launch Au Jardin, a modern French restaurant.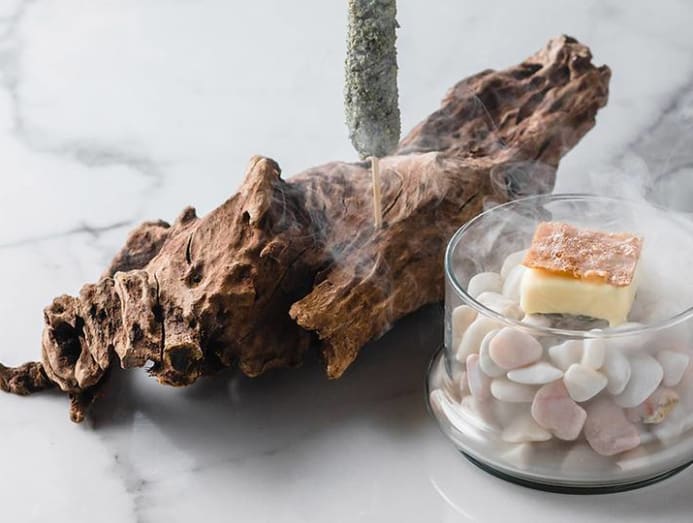 Tucked in the corner of arts enclave Hin Bus Depot, Au Jardin is a jewel box of a restaurant constructed within an old warehouse. Despite having only opened last year, this 18-seater restaurant become one of the most sought after reservations on the island.
The name Au Jardin alludes to the restaurant's raison d'etre of showcasing modern European fare using fresh seasonal local produce. Dishes are inspired by Chef Kim's travels and his ongoing culinary journey, each thoughtfully conceived and meticulously plated dish a testament to the restaurant's tagline of "quand la cuisine recontre l'art" ("when cuisine meets art").
Despite such haute aspirations, Chef Kim is not above using humble ingredients. But he elevates them with imaginative techniques such as serving slow cooked chicken wings with mustard ice cream. Such dishes reinforce why this amiable chef was a San Pellegrino's Best Young Chef Semi Finalist 2016, and was chosen as one of three chefs representing Taiwan in the global competition that same year. 
GEN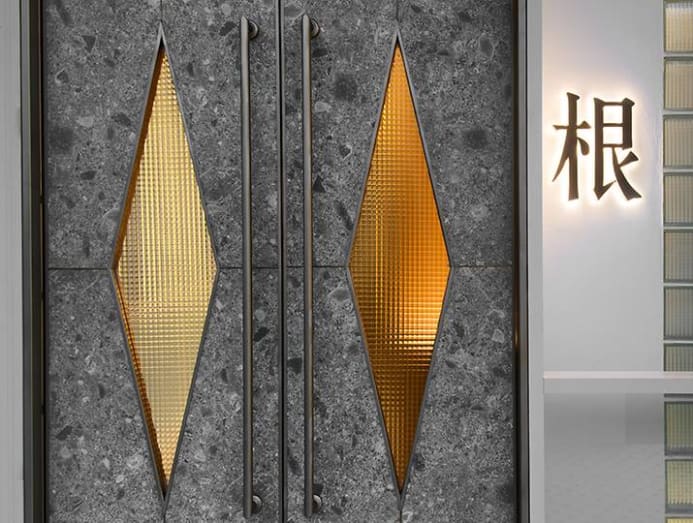 Opened by two Johoreans, Javi Tan and Johnson Wong – who believe in the potential of Penang's fine dining scene – Gen began as an elegant sliver of a restaurant in a restored corner shop house opposite one of Penang's best Hokkien Mee stalls.
It was a daring proposition, a menu serving local ingredients reimagined with modern fine dining techniques by chefs who had honed their haute cuisine skills in Europe.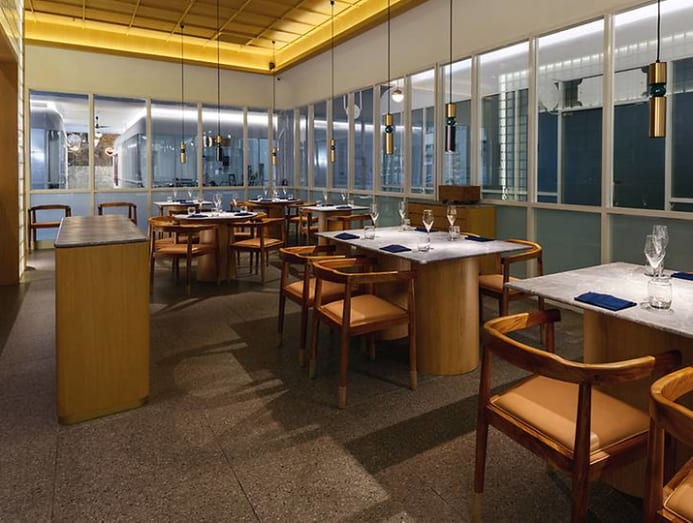 Doubtful locals and curious tourists were soon won over by Gen's passionate young team and sophisticated menu reinventing homey Malaysian favourites like black chicken broth into avant-garde creations.
Fast forward almost two years, and The Prestige hotel has invited Gen to take up one of the coveted spots in their ground floor arcade. Gen's fine dining arm has relocated here, while the original location now offers casual communal style dining.
Sleek and chic, Gen Prestige seats only 20 covers and exudes a more refined air. The fare retains its fearlessness, tempered with a quiet confidence. Like the enigmatically named Curry, which elevates the humble chicken curry into a dish fit for even the most fastidious of gourmands.
INDIGO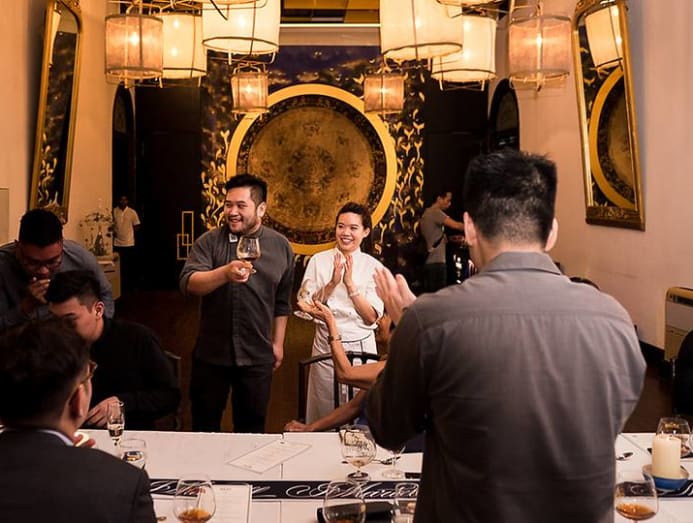 Fondly known as the Blue Mansion, Cheong Fatt Tze Mansion's in-house restaurant, Indigo, channels the best of its home and its inspiration, Cheong Fatt Tze himself.
Blue Mansion owner Laurence Loh, a renowned conservation architect who led the mansion's restoration, conceptualised the interior of Indigo as a marriage between East and West, classic and contemporary, to complement the cuisine.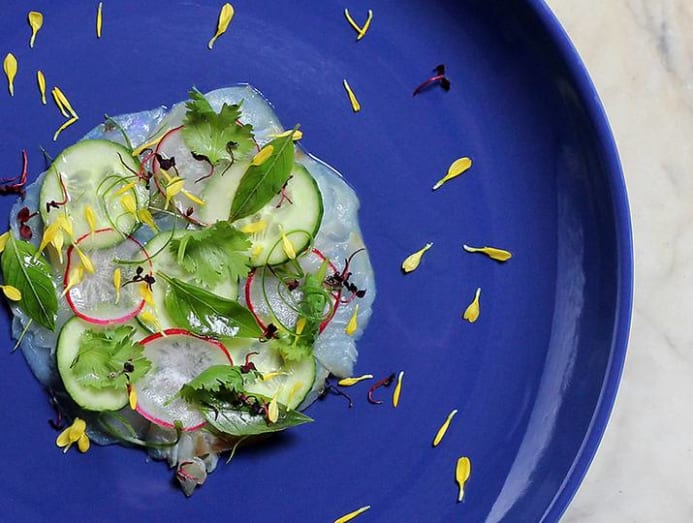 The restaurant's ever-evolving culinary palette is presented by executive chef Beh Weng Chia, a Penang-born, Le Corden Bleu San Francisco graduate with 10 years of experience at prestigious restaurants in the US and Australia.
Beh brings home his eclectic style of cooking, which combines classic French and Japanese techniques with top shelf ingredients and an utmost respect for the cuisine of his hometown.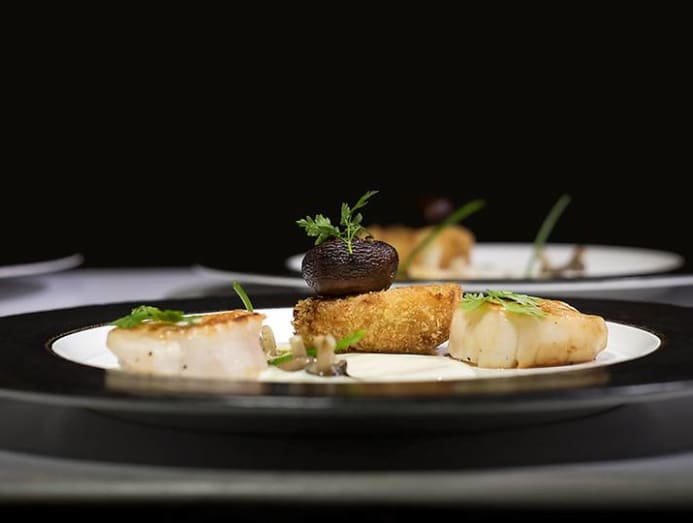 The resulting stream of delectable dishes produced by Indigo is testament to his skill and creativity, like his best-selling Salted Egg Grouper and the intriguing Cold Laksa featuring familiar assam laksa condiments combined with elements like tuna, angel hair pasta and mint oil.
cheongfatttzemansion.com/restaurants/indigo-at-the-blue-mansion
ORINEA: SKY DINING & BAR
Located in Sunrise @ Gurney, Orinea: Sky Dining & Bar is a new offering from Farquhar Mansion, one of Penang's long standing fine dining restaurants and lounges.
The name Orinea is of African origin and means "God's gift to us". It was chosen to reflect the good fortune that Farquhar Mansion has enjoyed in the notoriously fickle Penang food scene. Yet this successful streak had nothing to do with luck: Farquhar Mansion maintained its stead through the years by continuously elevating its standard of fine dining with innovative cuisine and impeccable service.
Orinea is a continuation of this quest but also a departure in style. Where Farquhar Mansion is located in a colonial mansion, Orinea is set in a sleek skyscraper; while Farquhar Mansion presents a more classical fine dining experience, Orinea is emphatically more modern.
It's helmed by Chef Min Ong, who led her team to victory at this year's Professional Chef Cooking Competition (PIFF). Despite being a maestro in French cuisine, chef is passionate about pushing the boundaries and this combination of technique and innovation gave birth to Orinea's luxurious twist on contemporary cuisine.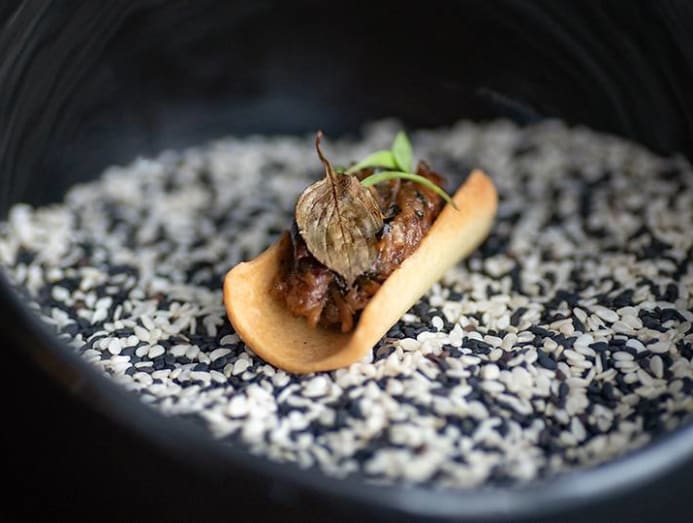 Dishes like Goulburn Valley Striploin, which is grilled on a Himalayan Salt Block accompanied by Black Salt, Sea Salt, Pink Himalayan Salt and Sous Vide Pineapple Rum, explore the infinite possibilities that can result through the skilful intersection of ingredients and delicate technique.