Heading to Jewel? Go on a virtual test drive at Porsche's new exhibition
At Porsche's #DrivingTomorrow exhibition, get up close with the very first Porsche car, the Porsche 356, as well as the Porsche Taycan, the company's first all-electric car.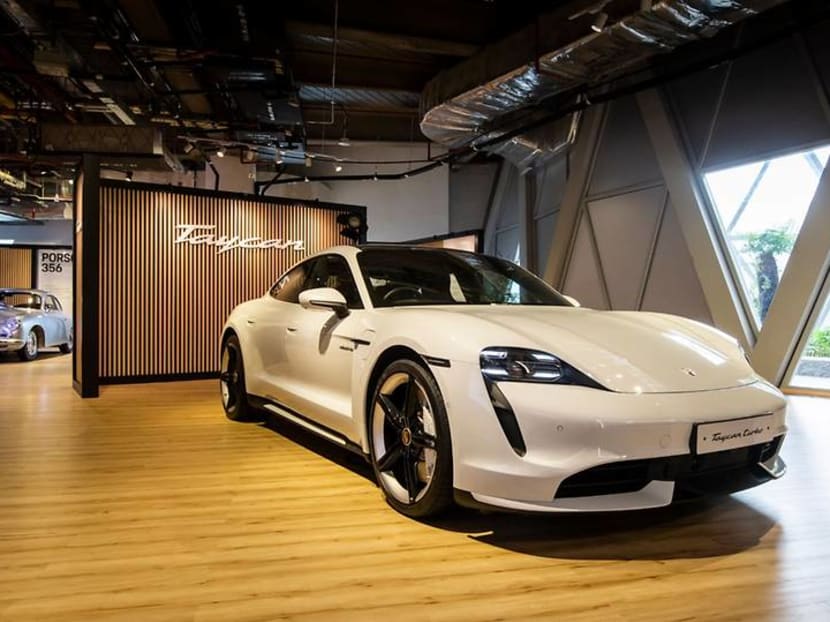 If you've got plans to head down to Jewel Changi Airport this weekend, German automaker Porsche has a pop-up exhibition you might want to check out.
Dubbed #DrivingTomorrow, the exhibition, running till Jan 16, invites visitors to learn about the sports car manufacturer's journey towards electromobility, which first started in 1898. 
It also marks the first time that Porsche Asia Pacific is displaying the Porsche 356, the first sports car to carry the Porsche badge, alongside the Porsche Taycan, the company's first all-electric car.
Besides the display of the car, visitors will also be able to embark on an on-screen Virtual Reality test drive of the Taycan.
As well as the car displays, visitors will "learn about the vision of Porsche, and its commitments towards a sustainable and fascinating future in greater detail", the automaker said in a press release.
The exhibition features excerpts from Porsche Unseen, a book that opens the gates to previously highly-classified concept studies that were made public just a month ago. Showing iterations of 15 different cars, Porsche Unseen offers exclusive insights into its design process – from the very first drawing to the finished model ready for series production.
Visitors can also find out more about Porsche Impact, the automaker's initiative that enables customers to offset their carbon footprint and fund projects that are committed to a more sustainable future.
The #DrivingTomorrow pop-up exhibition is located on level two of Jewel Changi Airport. If you have little ones in tow, Porsche mascots, Tom Targa and Tina Turbo, will also be present to interact with your tots.