Smart, hybrid and personalised: Welcome to the post-pandemic workplace
Hybrid meeting formats, plug-and-play bubbles and workspaces powered by AI and IoT technology will characterise the office of the future.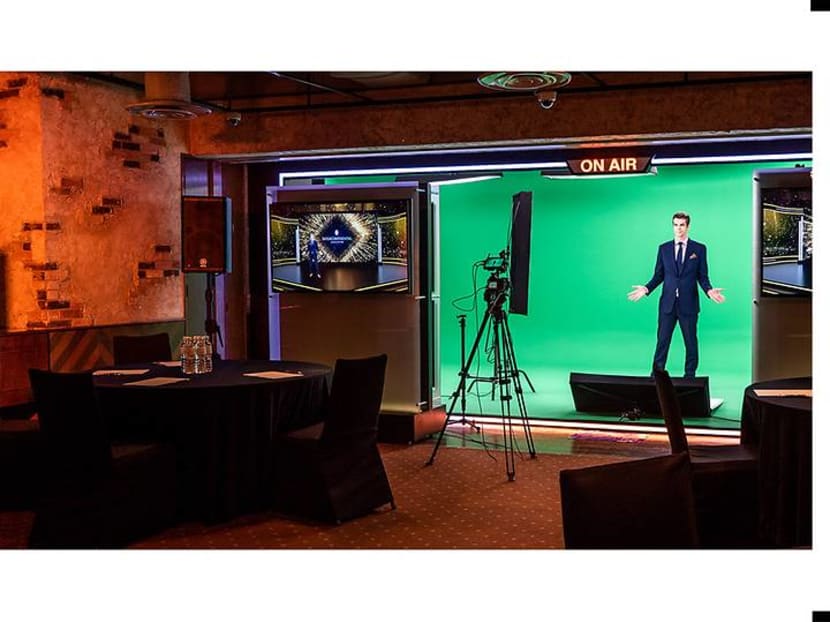 On April 5, nearly a year after Singapore went into a two-month lockdown, up to 75 per cent of employees were allowed to return to their offices at any time, and split teams were no longer mandatory.
For many who had settled into a rhythm of working from home, returning to a space that has faded into a distant memory over the last 12 months was disconcerting. For some, there was excitement in working with others in-person again. For others, having less personal and family time, spending hours commuting, and working with more people in close quarters became more stressful than comforting.
According to a year-long global study by Leesman UK, a data analytics company that measures the experiences of employees in their places of work, only 64 per cent saw their office environment as a place that enabled them to work productively.
In contrast, 83 per cent of employees found their home environment to be a productive workspace. Clearly, if companies don't step up to the game to consider how their environments can inspire and protect, they will find themselves saddled with unmotivated and unproductive workers.
"HEY JUMPREE, WHERE IS MY FAVOURITE COLLEAGUE SITTING?"
The future office is set to become even smarter and more customised to individual and corporate needs.
Global workplace technology brand Smarten Spaces has been working with Fortune 500 companies in over 250 locations around the world on workplace safety and space management through an open AI and IoT platform powered by its Jumpree software app.
Smarten Spaces' founder and chief executive officer Dinesh Malkani shared that in the early days of COVID-19, the most popular functions on the software included contactless check-in, online seat bookings incorporating automatic safe distancing calculations and real-time updates on when office spaces were last sanitised.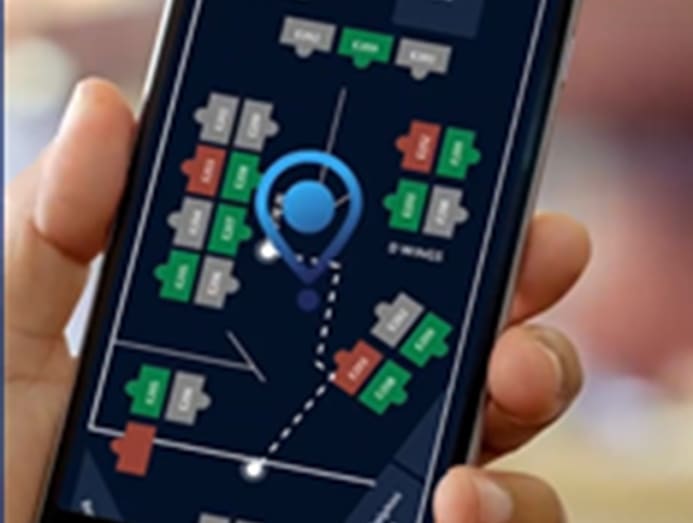 He added: "Today, as businesses recognise that working from home is not a short-term trend and that the future of work will be hybrid, more customers are looking to our employee engagement offerings. These include friend finder features, automatic split-team roster scheduling, service requests, and health and wellness features such as temperature controls."
As conglomerates re-look the need for prime office space – banks around the world are already planning cuts – Singapore offices can take a cue from Workery+, a co-working space by Smarten Spaces' client YIT, a Finnish urban development company.
It provides all the bells and whistles of a stylish venue – a gym, a professional studio for webcasts and video production and a cafe-restaurant serving healthy grub – with all the necessary COVID-19 checks such as air-purification and cyber and physical security features.
In Singapore, companies who want to test out various workplace technologies, such as environmental sensors and video-conferencing, before actually implementing them, can do so at Smarten's newly opened Future of Workplace Living Lab at TripleOne Somerset.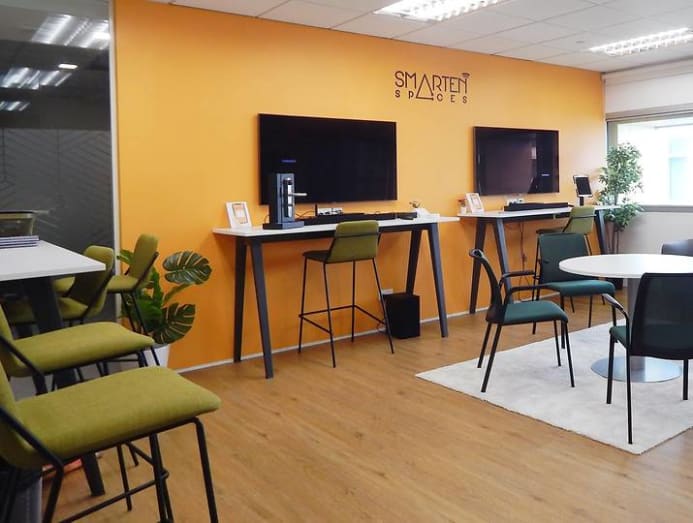 Among the technologies available for experimentation include footfall analysis, people-finding, pre-ordering of meals and concierge and sanitisation requests.
Malkani said: "As we shift into the next phase of pandemic recovery, the majority of businesses will transition to a permanently hybrid workforce. This necessitates a marked increase in flexible workplaces. With businesses adopting flex-and-core models to house segregated work teams, technology is a prime enabler in enhancing the employee experience."
"As we shift into the next phase of pandemic recovery, the majority of businesses will transition to a permanently hybrid workforce. This necessitates a marked increase in flexible workplaces." – Dinesh Malkani
HYBRID MEETINGS: CONNECTING IN PERSON AND ONLINE
Going virtual remains the de facto way of connecting international teams as travel restrictions prevail and COVID-19 infections remain high around the world.
On the rise are hybrid meetings, where companies combine in-person attendance with digital meeting platforms to connect with their employees across different locations. This trend has been picked up by hospitality groups such as Accor, Marriott International and IHG Hotels & Resorts, which have swiftly reconfigured the spaces in their properties to support this format.
In Singapore, The JW Marriott Singapore South Beach, The Westin Singapore and Intercontinental Singapore are equipped with permanent virtual studios, on-site production crew and state-of-the-art facilities such as LED walls, teleprompters, digital broadcast cameras, and other multimedia functions. For the Four Seasons and Hilton International's local properties, the facilities are set up with external partners on-demand.
Ramesh Daryanani, vice-president of global sales for Marriott International Asia Pacific, said: "While hybrid events combine the best of both worlds – live interactions and the convenience of going digital – the big challenge for event planners remains how to deliver an engaging and personalised experience for participants, no matter where they are tuning in from. Beyond just a livestream of presentations, participants are looking to planners to deliver an immersive and captivating attendee experience."
So when you attend a meeting in one of these hotels, it's not only a seamless, professional technical experience. Expect to be warmly welcomed into a space sanitised to standards validated by an international hygiene specialist.
Food and beverages come elegantly plated and thoughtfully prepped for nutrition. Always feeling stressed at long meetings? Accor's Swissotel and Novotel hotels will include physical exercises and access to calming apps to help you get through it.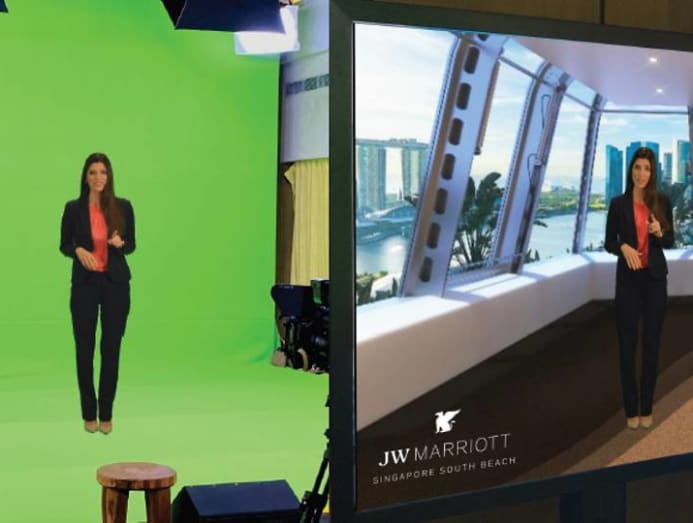 After that, you can immediately spend time with loved ones. Kerry Healy, chief commercial officer for Accor Southeast Asia, Japan & South Korea mentioned a recent hybrid event for 250 participants at Fairmont Singapore, where accommodation was offered to local delegates to stay on with loved ones after attending the event and extend their hotel experience with a partner or family.
Corporations that have used the hybrid meeting facilities at these hotels say that confidence in service delivery is an important factor.
One of Marriott's clients, Anna Patterson, vice-president and managing director of multinational experiential marketing agency George P. Johnson, said: "The assurance and natural extension to hotels as MICE locations, where technology and service intersect, is a winning combination. The Marriott's legendary hospitality experience and associates on the ground in both JW Marriott Singapore and Westin Singapore can provide a seamless experience coupled with technically proficient delivery."
International creative agency ed&c has held two meetings at InterContinental Singapore's purpose-built virtual and hybrid event studio The Green Room. Its general manager Ericia Ng said: "The hotel's expertise in meetings and events, central location, and award-winning food and beverage menus for on-site event attendees, combined with a professional audio-visual technical team, made for a successful meeting experience."
"While hybrid events combine the best of both worlds – live interactions and the convenience of going digital – the big challenge for event planners remains how to deliver an engaging and personalised experience for participants." – Ramesh Daryanani
BUSINESS BUBBLES WITH LIFESTYLE AMENITIES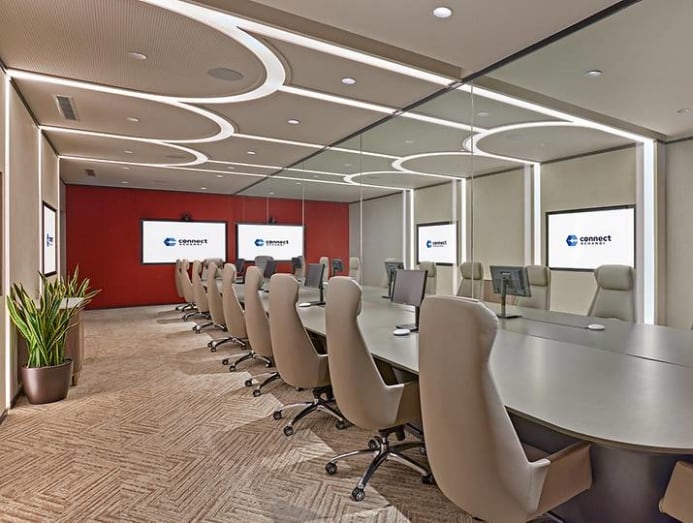 The possibilities of a branded hospitality experience within a safe structure expand with facilities such as Connect@Changi. The pilot short-stay facility allows international business travellers to have face-to-face meetings with their Singapore-based counterparts as well as guests from other countries safely without the need for quarantine.
Among the features installed to minimise transmission are meeting rooms outfitted with air-tight glass panels, rigorous COVID-19 testing throughout the stay, and pre-installed shelves outside guest rooms for meals to be delivered.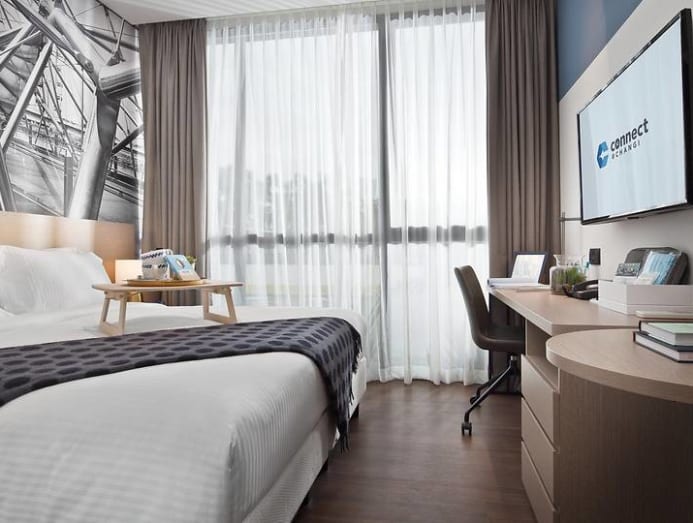 Aloysius Arlando, chief executive for venues at SingEx-Sphere Holdings, said that the facility's innovative modular construction method – Prefabricated Prefinished Volumetric Construction (PPVC) – allows rooms to be stacked on top of each other and pushed into place without using a crane. Assembly and dismantling can be done within a short period of time and adjusted to the physical constraints of the space.
He added: "The pre-fab model also means that it can be dismantled and assembled in other locations such as in or adjacent to hotels in the future – and all in an efficient manner and short period of time. Depending on market demand, we're looking to partner with other hotels and operators to configure their existing venues safely."