Work from home? Nah. How about 'work from paradise' – at Potato Head Bali
A new hotel on the Island of the Gods – named Potato Head Studios – opens to international travellers from Jul 15 with "work from paradise" options for long-term guests.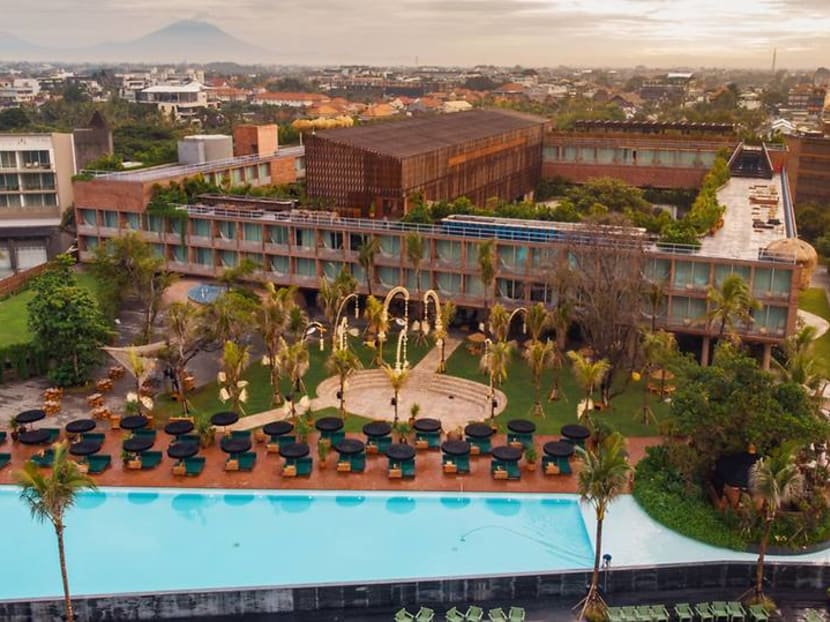 Any traveller would know that a trip to the Indonesian island of Bali isn't quite complete without a visit to the legendary Potato Head Beach Club. Located on a quiet stretch in Seminyak, the beach club boasts a restaurant, music club, bar and pool and has become a favoured hangout spot for tourists to while the day away.
Come Jul 15, a new hotel on the beachfront property will open its doors to the public. Named Potato Head Studios, the hotel boasts a total of 168 rooms with a focus on sustainability, cultural immersion and the arts.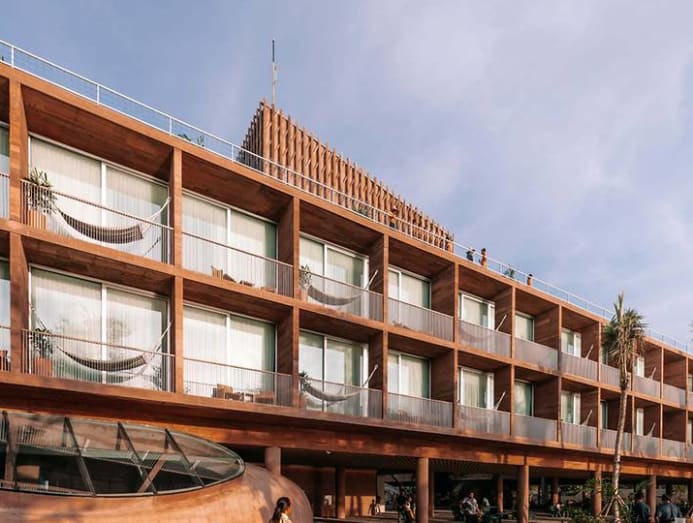 Potato Head Studios is part of Desa Potato Head, which already comprises the beach club and another cutting-edge hotel, Katamama Suites. Desa Potato Head is described as a "creative village by the ocean where music, art, design, food and wellness play together".
Potato Head Studios was designed in partnership with architect David Gianotten at OMA – the Dutch practice founded by REM Koolhaas. The design features features local nuances. For example, the building hints at vernacular Indonesian architecture, lifted off the ground on hand-finished concrete piers. The plaza at the core of the hotel is meant to resemble the traditional Balinese courtyard, while the ceiling is woven from recycled bottles.
The hotel, however, is more than just a place to stay during a holiday. Following Indonesia's introduction of business travel visas, which allows overseas visitors to stay for six months, the hotel is open to long-term guests who wish to become a resident and "work from paradise".
Accommodation at Potato Head Studios includes smaller rooms; rooms with stunning ocean views; and rooms with adjoining offices. There are co-working spaces as well as a private conference room that has been prepared for calls and meetings. Breakfast is included every day.
Experiences on the property include sustainability workshops for adults and children at the Sustainism Lab, beach cleaning, Balinese prayers, morning yoga, in-room IV treatments, access to the gym and spa, as well as farming workshops.
In light of the pandemic, there's also a doctor on call 24/7, PCR tests conducted in-house as well as hygiene and sanitation protocols in place.