Wine education, right from the comfort and privacy of your own home
A new breed of sommeliers are stepping out of the restaurant domain and into the residences of their customers, turning wine education and enjoyment into a personal, intimate affair.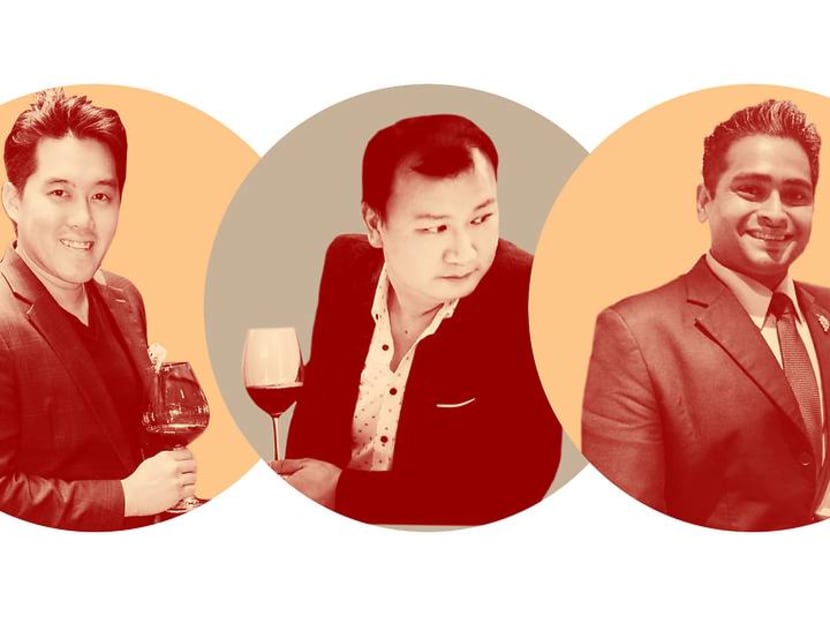 Sommeliers fret over wine glasses: Are they of the right shape? Are they spotless? Do they feel cheap? Not many would imagine that a wine bucket – that utilitarian container which sometimes doubles as an unglamorous spittoon during wine-tasting sessions – has the potential to ruin an event.
At a high-profile event in Singapore, private sommelier Tan Kok Hong realised that the hosting restaurant had wine buckets that were of the wrong size: His client had brought top Bordeaux and Burgundy wines in large bottle formats – Imperial (six-litre), Salmanazar (nine-litre), and Balthazar (12-litre) – none of which could fit into the regular size buckets.
In the end, he resorted to using a large soup pot to chill the wines at the back of the house.
As a private sommelier, Tan has to "react spontaneously to problems". "I need to ensure that the flow of the event is smooth. There is no room for mistakes. It's like a concert; one take from the beginning to the end," said Tan, who has 21 years of experience as a restaurant sommelier.
In 2017, he set up Kohota Consultancy, a wine and spirits consultancy that offers marketing services for wineries and sake breweries, and sommelier services for private and corporate clients. His clientele for the latter consists of politicians, doctors, lawyers, property developers, and celebrities – most of them come from Asia, while some are from Europe and the US.
Tan is one of the growing band of sommeliers who are offering their expertise to private customers. He notes that many private sommeliers are also employees of wine distribution companies.
"[These distributors] have a quite a number of private clients, so a private sommelier can offer their expertise as an add-on service on top of the wine sales to build loyalty," he said.
"Many [of my private customers] are wine enthusiasts who want to learn something about wine but are not sure how to go about doing it, so I help to guide them." – Gerald Lu
Indra Kumar is one such private sommelier. As a project consultant for Singapore Straits Wine Company, a wine retailer and distributor, he offers his services to private clients and corporate events.
"The main challenge [in my job] is to give my repeat clients new experiences," said Kumar, who has 14 years of industry experience and last worked as a sommelier at VLV Restaurant and Bar. "We don't want to keep doing the same thing, so I have to think of new activities and concepts."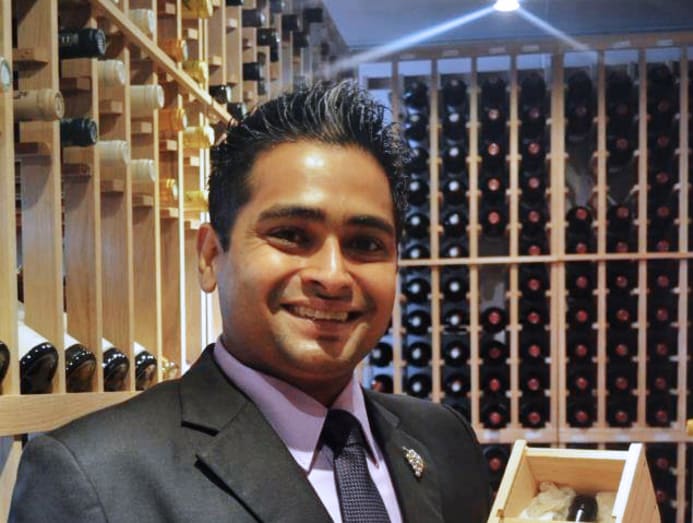 He conceptualises the wine event around a given theme or the client's preferences. If he is given a carte blanche, he'd find out what the client has done in the past and offer new ideas. Some events involve wine games with prizes to be won, and activities that serve as team-bonding sessions.
Kumar says he has the opportunity to select wines from the portfolios of different importers – and not just Singapore Straits Wine Company's – for his clients, whereas a restaurant sommelier may be limited by what he has in the restaurant.
Not every private sommelier is doing their gig as a full-time job, though.
"Most of them are normally working [full-time] in F&B establishments because that is their main source of income. So they offer their private sommelier services as a freelance assignment or as an extension of the services from their existing employers," added Kumar.
For example, Gerald Lu, head sommelier of Praelum Wine Bistro, works freelance as a private sommelier. He handles engagements like private wine classes and dinners, and also advises on food and wine pairings. "Many [of my private customers] are wine enthusiasts who want to learn something about wine but are not sure how to go about doing it, so I help to guide them," he said.
"My clients tell me they feel relieved in engaging me as a private sommelier. I took away their stress in the wine-handling area. They could relax and just focus on entertaining their guests and enjoying their food." – Tan Kok Hong
His clients are "fairly wealthy" people who want to do private dinners in their homes and are comfortable with paying "S$2,000 to S$3,000 for the entire service". Others are corporate customers who hold the event in their office or at their boss's house. The fee varies, depending on the wine selections and venue logistics.
Lu says the role of a sommelier has evolved to cater to trends in the market. "The concept of luxury is no longer about people walking into a three Michelin-starred restaurant. It is now more of a silent luxury, doing what you can afford and having the experience in the comfort of your own home," he remarked.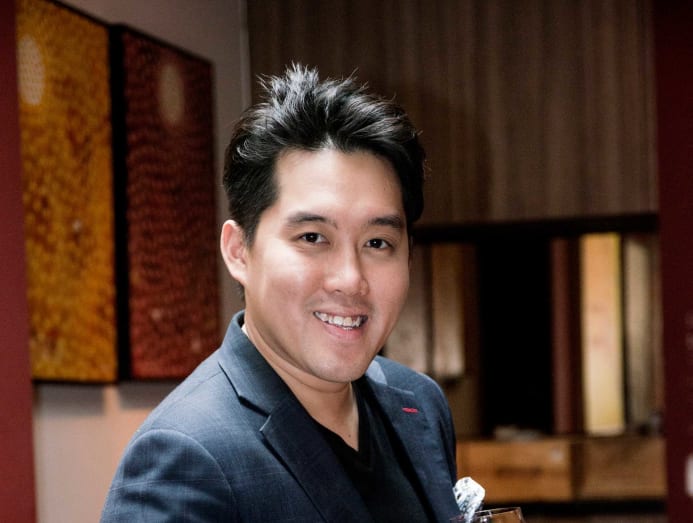 Being part of the close-knit sommelier fraternity in Singapore is advantageous for Lu's role as a private sommelier, too. During a private event, he discovered that two of the wines were "corked", an industry jargon that refers to the chemical 2,4,6-tricholoranisole (TCA for short), which taints corks and gives a mouldy smell to wines.
Since it was a weekend, suppliers didn't deliver wines. He made a couple of phone calls to his sommelier buddies, who loaned him the same wines from their establishments.
Lu thinks the main difference between a restaurant sommelier and a private sommelier is the latter offers a more intimate interaction with the customer.
"In a restaurant, you have to serve other tables. But as a private sommelier, you aren't rushed; you have time to sit down and explain, talk in detail about wine regions or show pictures [from your phone]," he said. "As a guest, you can pick the sommelier's brain and tap his knowledge. And there's the friendship you cultivate with a sommelier. It's always good to have a sommelier friend."
Tan said, "My clients tell me they feel relieved in engaging me as a private sommelier. I took away their stress in the wine-handling area. They could relax and just focus on entertaining their guests and enjoying their food."
"The main challenge [in my job] is to give my repeat clients new experiences. We don't want to keep doing the same thing, so I have to think of new activities and concepts." – Indra Kumar