Don't want to order a bottle? Here are 5 quality wines by the glass to try
Once a perfunctory addition to a wine list, wines by the glass have come of age. Restaurants and bars have upped their game, widening their selections and including top wines worth sipping. Here are our best picks.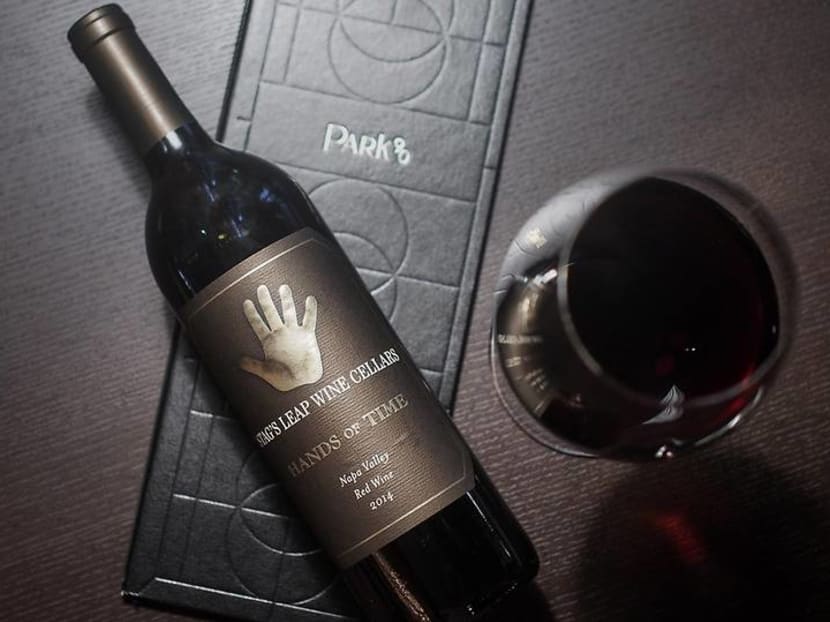 A decade ago, wines by the glass in most restaurants and bars were a joke; a glass each of red and white from the establishment's cheapest inventory. The goal was, of course, to encourage you to purchase a better wine – available only by the bottle – by discouraging you to go any further with that dismal plonk in your glass.
But times have changed. Wine culture has boomed, and guests have become more wine savvy. In response, restaurants and bars have bumped up their wines by the glass, offering at least a dozen choices.
And thanks to contraptions like the Coravin – a tool that inserts a fine needle into the cork to extract the wine, allowing the cork to seal on its own and eliminate spoilage – sommeliers can now afford to pour some precious drops from their top wines to tease the palates of their guests.
Wines by the glass are now a great way to discover what styles you like – and deepen your wine appreciation without breaking the bank. Here are five fantastic pours and where to find them.
TWO PADDOCKS
PICNIC PINOT NOIR 2018
Don't worry about the wine snobs who tell you that you should only drink Burgundy when it comes to Pinot Noir. There are many other places outside of France that make excellent Pinot Noirs, with many of them leaning close to the elegant style that Burgundy is known for.
For example, New Zealand's Central Otago has been making some of the best Pinots from the southern hemisphere, thanks in large part to the region's cool climate that is ideal for growing the grape variety.
VUE restaurant serves a glass of Picnic Pinot Noir (S$19/glass) from Two Paddocks winery, which is owned by actor Sam Neill (best known for his role as Dr Alan Grant in Jurassic Park).
Despite this being an entry-level vino, the wine punches above its weight: The bouquet offers notes of redcurrants and roses, while its light fruit-forward character and silky tannins round off an irresistible sip.
If you like the Two Paddocks…
Try the Ata Rangi Crimson (S$65/half bottle), another Kiwi Pinot Noir. "The acid structure is similar [to the Two Paddocks]. It's soft and juicy on the palate – a very fresh and easy-drinking wine," said Benedict Tan, VUE's general manager.
NITTARDI
BELCANTO CHIANTI CLASSICO 2016
The Nittardi estate is one of Chianti's little-known gems. Owned by Peter Femfert, a German gallerist-turned-vintner, the estate has gone from strength to strength in recent years, pushing out some very expressive Chianti sips.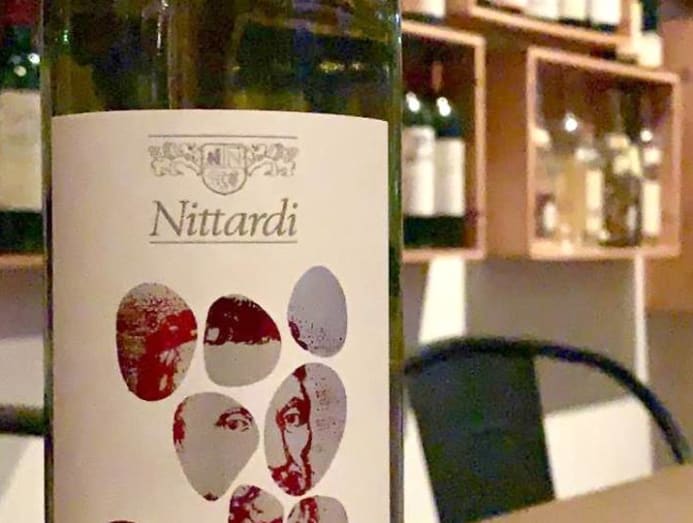 The Belcanto (S$18/glass), available at Praelum Wine Bistro, is a fruity sip; a whirl of cherries and raspberries backed up by grippy tannins. The bistro also offers three luxury wines by the glass every month, courtesy of the Coravin.
If you like the Nittardi…
Gerald Lu, head sommelier of Praelum Wine Bistro, recommends the Selvapiana Toscana IGT 2009 (S$155/bottle) for a different take on Tuscan red wines. Unlike the Nittardi, which is made from the traditional Sangiovese grape, the Selvapiana is a Super Tuscan, a term used for wines that are made from international grape varieties like Merlot and Cabernet Sauvignon.
FRITZ HAAG
RIESLING 2018
German Rieslings, especially those from the regions of Mosel and Rheingau, are safe bets if you are looking for crisp, fruity white wines. Oftentimes, the best German Rieslings unfurl a taut line of acidity on your palate, a laser-like precision, as if German engineering found its way into the alchemy of winemaking.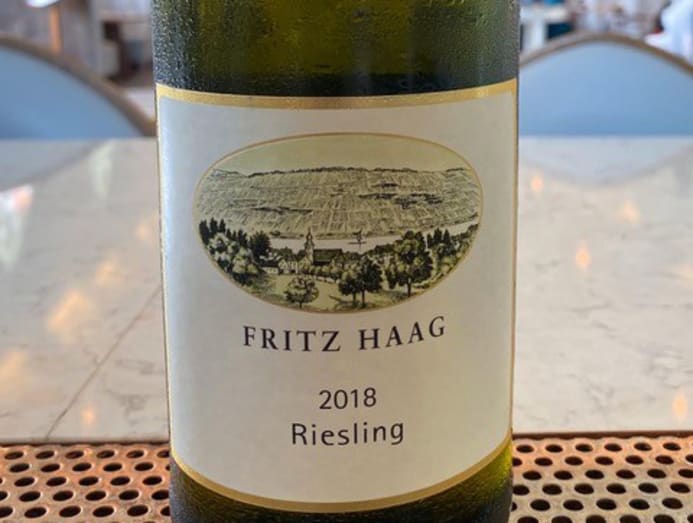 At The White Rabbit, sip a glass of Mosel-based Fritz Haag winery's entry-level Riesling (S$16). It's an easy-drinking, off-dry (slightly sweet) wine, which should please newcomers to German Rieslings. Expect notes of citrus and figs, a gentle touch of nectarine, and a rather racy acidity.
If you like the Fritz Haag…
Kelvin Tay, managing partner of The White Rabbit, suggests trying the refreshing Chaffey Bros. Wine Co's Not Your Grandma's Riesling (S$85/bottle) from South Australia's Eden Valley.
STAG'S LEAP WINE CELLARS
HANDS OF TIME CABERNET SAUVIGNON 2014
Among wine aficionados, Napa Valley-based Stag's Leap Wine Cellars is best known for its role in the 1976 Judgement of Paris, a blind-tasting wine event that saw top Bordeaux wines lose to their less esteemed Californian counterparts; a result that embarrassed and angered the French.
Park 90 wine bar at Regent Singapore is pouring Stag's Leap Hands of Time (S$22/glass), a Cabernet Sauvignon-Merlot blend that offers a rich profile of blackcurrants, plum, nutmeg, and dark chocolate. Tannins are quite round and pleasant. Pair this with some lamb or beef bites. The bar also has a Coravin wine selection.
If you like the Stag's Leap Wine Cellars…
Try the Voyager Estate Project V9 Old Block Cabernet Sauvignon 2010 (S$110/bottle) from Australia's Margaret River. Celine Jung, Park 90's senior sommelier, says the wine has "a superb balance that is reminiscent of the Stag's Leap Hands of Time".
MATASSA
CUVEE MARGUERITE 2018
If you are feeling a little adventurous, head to natural wine bar and kitchen Le Bon Funk, and pick the Matassa Cuvee Marguerite 2018 (S$25/glass), a wine from Roussillon, France.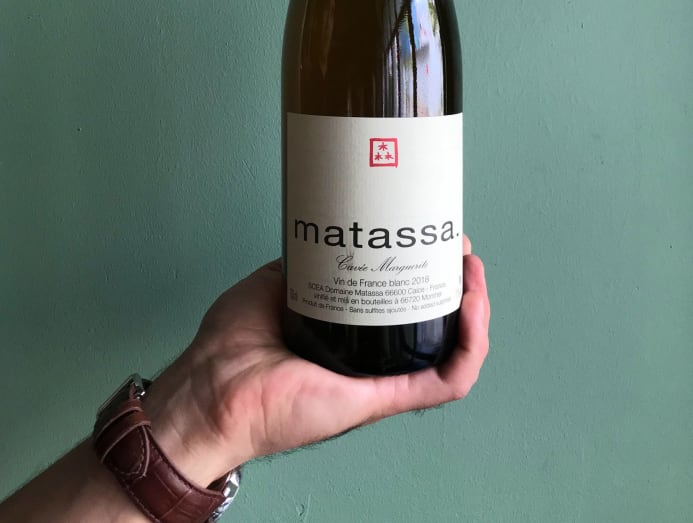 Made from Muscat and Viognier grapes, the wine has an orange hue because of "skin contact", a term used to describe white wines that have been left in contact with grape skins during fermentation. Like many of its natural wine brethren, it is also un-fined and unfiltered, which explains its cloudy appearance; a character that polarises wine drinkers. Take a sip and decide which camp you belong to.
Jos Kjer, Le Bon Funk's head sommelier, recommends pairing the wine with their Welsh Lamb Saddles and Coco Beans. "The well-integrated acidity and tannins break the fat and proteins, while the fruit and aroma add an uplifting freshness to the meat," he said.   
If you like the Matassa…
Kjer suggests you try another "orange" wine, the Radikon Slatnik (S$156/bottle) from Friuli Venezia Giulia, Italy.