Raffles Hotel's iconic Writers Bar serves cocktails based on a murder mystery
No plans for the weekend? Check out Raffles Hotel's Writers Bar, where a series of intriguing cocktails await.
Aside from Long Bar, the birthplace of the Singapore Sling, Raffles Hotel is home to another iconic watering hole – the Writers Bar, which pays homage to the many famous authors who have stayed in the hotel through the years.
Helmed by new head bartender, Nicholas Alexander, guests can enjoy artisanal 1915 Raffles Gin cocktails at the bar, along with a special selection of handcrafted cocktails alongside new curated Gourmet Collection bar snacks.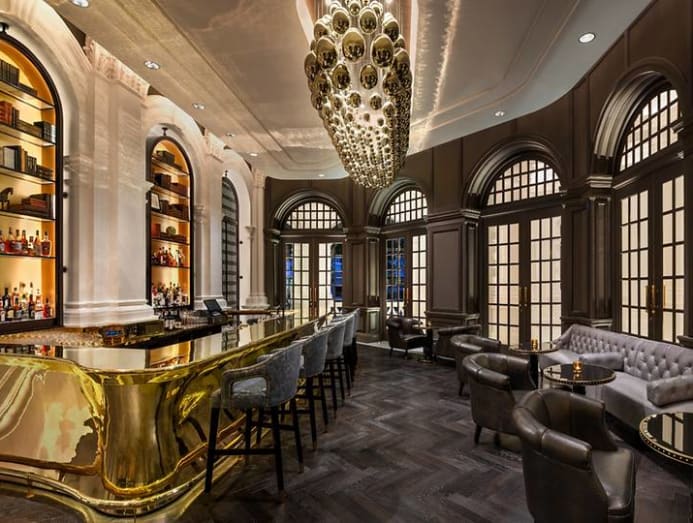 The 1915 Raffles Gin cocktails are served with the exclusive Raffles 1915 Gin, created in collaboration with Sipsmith. This collaboration is rooted in both history and serendipity, with Sipsmith's co-founder Sam Galsworthy being the great, great, great nephew of Sir Stamford Raffles.
A sensational blend of botanicals found in Asia- jasmine flowers, fresh pomelo peel, lemongrass, kaffir lime leaf, nutmeg and cardamom – distilled alongside classic gin botanicals, the bespoke spirit can be enjoyed through various variations of the quintessential gin & tonic (S$28++).
It is also used in the heritage cocktail, Million Dollar Cocktail (S$28++), concocted by Ngiam Tong Boon who also created the Singapore Sling. 
The Writers Bar will also be introducing a series of new handcrafted cocktails inspired by The Raffles Affair, a murder mystery set in Raffles Hotel Singapore by the latest writer-in-residence, Vicki Virtue. Virtue is a seasoned travel writer who has journeyed to over 50 countries. 
Drawing upon her visits to Raffles Hotel Singapore over the past few years, she was inspired by her childhood memories of reading detective masterpieces and Golden Age mysteries. The Raffles Affair is Virtue's first novel and follows the adventures of heroine Victoria West, as she uncovers a murder mystery during her visit for a friend's wedding at Raffles Hotel Singapore.
The Raffles Affair is set to launch in April 2021 and will be available for purchase from the Raffles Boutique, in-store and online. To celebrate the launch of the novel, mixologists have created a selection of unique craft cocktails (S$28++ each), based on the various mysterious and colourful characters featured in the novel.
The first cocktail, Agent Provocateur, is based on the novel's protagonist, Victoria West. The exquisitely blended cocktail is made with Blandy's 5 Year Bual Madeira, El Dorado 12, Concord Grenadine, lemon and mint.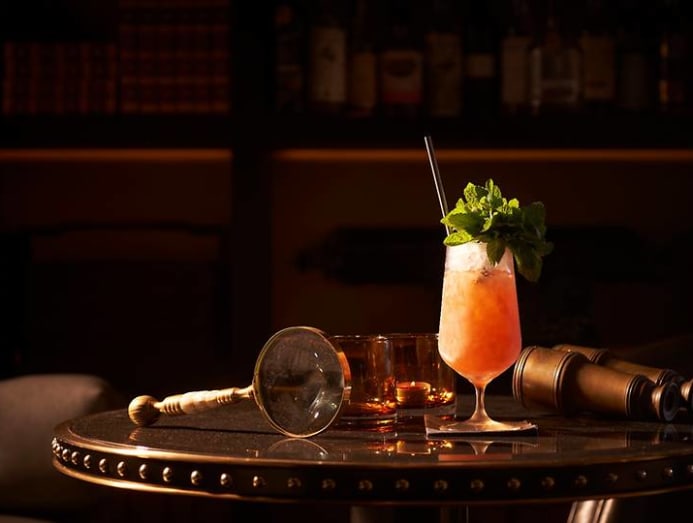 The Femme Fatale cocktail personifies the novel's glamorous bride, Peyton Latchmore, made with Raffles exclusive Champagne Billecart-Salmon Brut Reserve NV An Iconic Return, flowers, apple brandy and Cocchi Rosa.
False Alibi is a refreshing blend of Beluga Gold Line vodka, Shaw + Smith Sauvignon Blanc, passionfruit, gum arabic, white balsamic, lemon, egg white and soda based, on Zara Avery-Smythe, the girlfriend of the groom's half-brother.
Meanwhile, Saboteur is an audacious twist on the classic martini recipe that represents Isabelle Sauveterre, Peyton's godmother.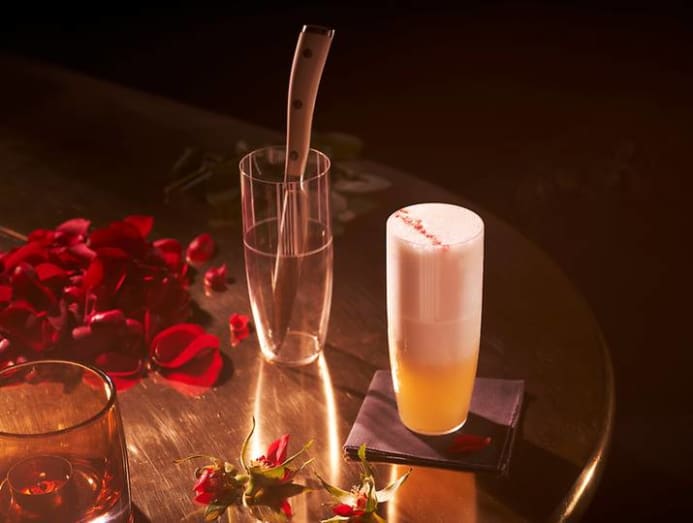 For discerning cocktail aficionados, Writers Bar also offers a list of reserve cocktails (S$58++ each) made with ultra-premium spirits. The entire experience is complemented with a curated selection of elevated bar snacks from the Gourmet Collection. Savour Beef Tartare Toast, Lobster Roll with curry mayonnaise, Parmesan Truffle Fries, and Kristal Caviar among other delightful bites.