Rare sips: Yamazaki 50, Brora 30 and a cognac from 1848 available in Singapore
Drink up some history with a 170-year-old brandy, a Highlander distilled in 1976, and a 50-year-old Nipponese that recently sold for S$465,000 at an auction.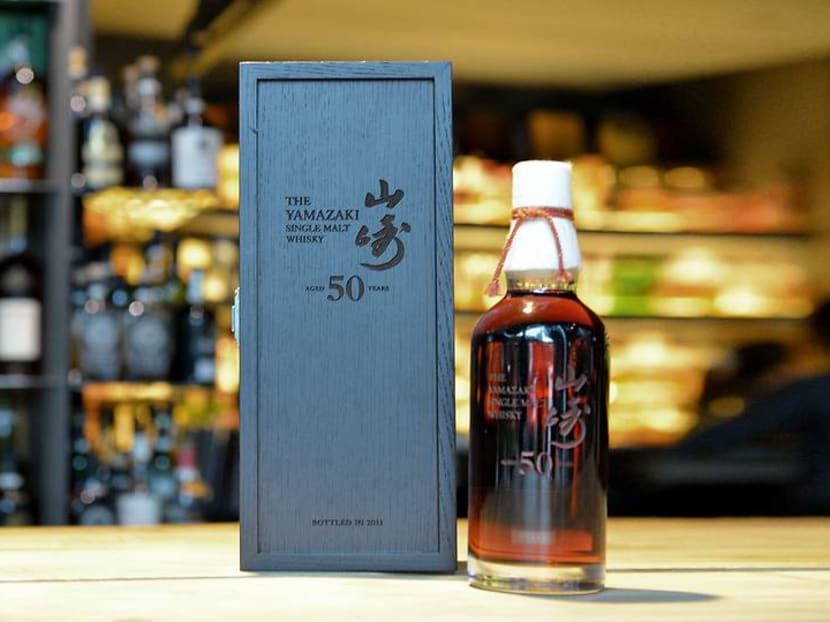 At the Bonhams Whisky Sale held in Hong Kong last year, the Yamazaki 50 Year Old raised eyebrows when it was sold for HK$2,695,000 (S$465,000), setting a new record for the most expensive Japanese whisky sold at an auction.
Quaich Bar carries just a bottle of this 50 Year Old treasure. Chua Khoon Hui, owner of Quaich Bar, says the scarcity of 50-year-old whiskies in the market makes this spirit a collector's item. "The Japanese single malt industry was in decline in the 1980s, and most surviving distilleries would have reduced their production. So a 50-year-old whisky will remain rare well into the 2030s," he added.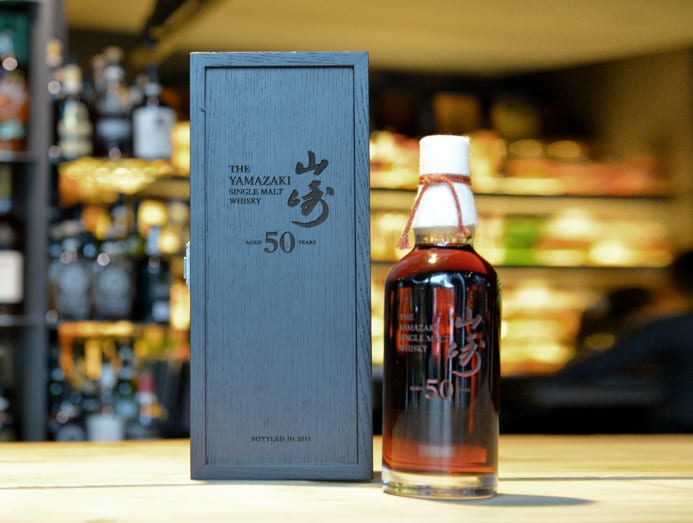 Price upon request at Quaich Bar.
South Beach Avenue, 30 Beach Road, #01-16. Tel: 6386 5366
For whisky fans, a dram from a shuttered distillery is something special; a lost zeitgeist in a bottle. The Highlands-based Brora, which operated from 1819 to 1983, is one such distillery. In the early 1970s, Brora was known for making peaty whiskies for blending, in response to demand for such styles popularised by Islay-based distilleries.
The Brora 30 Year Old, which was distilled in 1976 and bottled in 2006, is a gentler version of the peaty sips of that era. The dram offers notes of burnt twigs, hickory and raisins, and its finish teases with a mandarin peel aftertaste. Emmanuel Dron, owner of The Auld Alliance, a whisky bar that carries this Brora 30 Year Old and other rare spirits, says one should drink this Brora neat. "Ice will 'freeze' your palate, and also dilute the texture of this beautiful whisky."
S$80 per glass; S$3,600 per bottle.
The Auld Alliance, 9 Bras Basah Road, Rendezvous Hotel, Gallery #02-02A. Tel: 6337 2201
The majority of Cognacs are blends of eaux-de-vie or brandies from different years. That is why when someone offers you a vintage Cognac – a Cognac made from the harvest of a single year – you should never say no, especially if it happens to be a 19th century gem like the Jean Grosperrin 1848.
Jean Grosperrin is a family-run Cognac house that is renowned for its ageing and distribution of very rare cognacs. The Auld Alliance bar's Emmanuel Dron reckons that there are less than 400 bottles of the 1848 in the world. The 1848 is rather light on the palate, having lost some of its alcoholic verve. But its swirl of gingerbread, cinnamon, anise and plum notes has an alluring, exotic quality. Enjoy this one slowly. It has taken more than 150 years to reach you.
S$200 per glass; S$8,900 per bottle.
The Auld Alliance, 9 Bras Basah Road, Rendezvous Hotel, Gallery #02-02A. Tel: 6337 2201