This staycation package gives you backstage access to historic Singapore buildings
A staycation can mean more than just staying in a hotel for a day or two. Travel operator Trafalgar has launched the Near Not Far tour itinerary, which will take locals to rediscover some of Singapore's historic sites.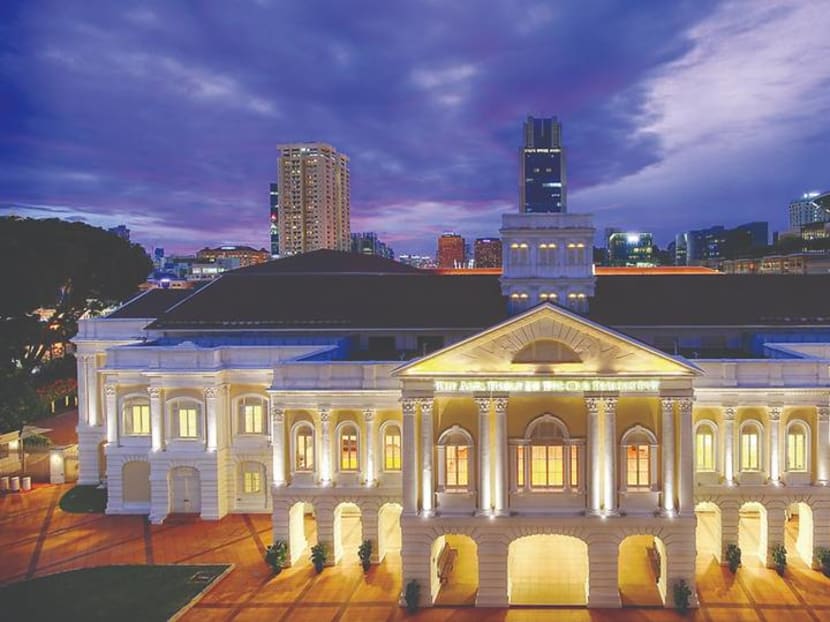 Overseas travel may not be returning just yet, but on the flipside, now's your chance to rediscover Singapore and see the country in a new light. By this, we mean more than just booking a hotel stay and being holed up in your room.
Travel operator Trafalgar has launched its Near Not Far staycation tour itinerary, which aims to encourage Singapore residents to see their country in a new light. The two-day, one-night itinerary will bring you on a guided history tour of the grand buildings of The Arts House and Victoria Theatre and Victoria Concert Hall (VTVCH).
On the tour, you'll get the rare opportunity to climb the 54m-high clock tower at VTVCH, which has never been open to the public before.
The tour will be led by Jerome Lim, the renowned blogger behind The Long and Winding Road. Lim will share historical trivia about the two buildings, and enlighten guests about the clock's history and its connection to London's Big Ben.
Additional highlights of the tour include a Be My Guest experience with Violet Oon at the National Kitchen and National Gallery, where you'll feast on iconic Peranakan dishes.
It also features a guided tour of Kampong Glam's lively neighbourhood that was once home to Singapore's early migrants, including the Arabs, Javanese, Bugis, Chinese and Malay-Muslims.
After the tour, retire for the night at either the Parkroyal on Beach Road (from S$528 per person), if you check-in on a Friday or Saturday, or The Capitol Kempinski Hotel (from S$628 per person), if you check in on a weekday.
For more information, click here