One-night only: Restaurant Zen is bringing its dining experience to your home
Enjoy a four-course tasting menu paired with Krug Champagne, while executive chef Tristin Farmer, beverage director Aaron Jacobson and Olivier Krug chat with you via Zoom.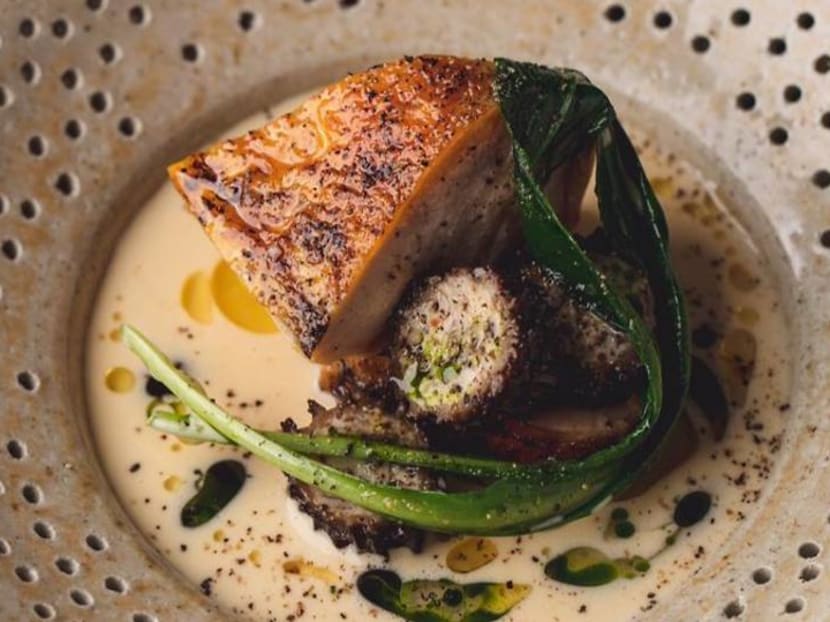 Two-Michelin star Restaurant Zen ranks among the top eateries in Singapore. A meal here will cost upwards of S$450, but just like other fine-dining restaurants, it's worth the splurge not only for its stellar menu, but the entire dining experience as a whole.
While the pandemic has caused the restaurant to close its doors for now, deliveries are still available. But one can argue that without the restaurant's ambience and signature hospitality, the experience is not the same.  
For one night only on Tuesday, May 26 at 7pm, Restaurant Zen is taking the dining experience into your home. The restaurant is collaborating with Champagne house Krug for a special four-course tasting menu (S$200 per person), paired with a bottle of Krug Grande Cuvee 167 (S$300).
Every delivery comes with a Zoom login link to a live conversation with Zen's executive chef Tristin Farmer and beverage director Aaron Jacobson. The sixth-generation Olivier Krug of the Krug champagne founding family will also call in from their Champagne house in Reims.
Just like dining at the restaurant, Farmer will talk you through the menu and flavour profiles. Jacobson will introduce the Champagne pairing and how to best enjoy Krug, while Olivier will give an insight into the Krug family, their story and why they create a Grand Cuvee every year to match the best vintage years.
A fusion of Nordic, French and Japanese cuisines, menu highlights include Juniper-smoked sea trout with sake brined trout roe, yuzu kosho, dill pollen Smetana and fermented celeriac. For mains, enjoy dry-aged Challandaise guinea fowl with truffle-stuffed morels, yellow butter wine, black pepper, gooseberry and ramson dressing.
The meal ends with a delightful dessert – sea buckthorn curd tart with cloudberry jam, Norwegian brown cheese fudge, and binchotan-charred meringue.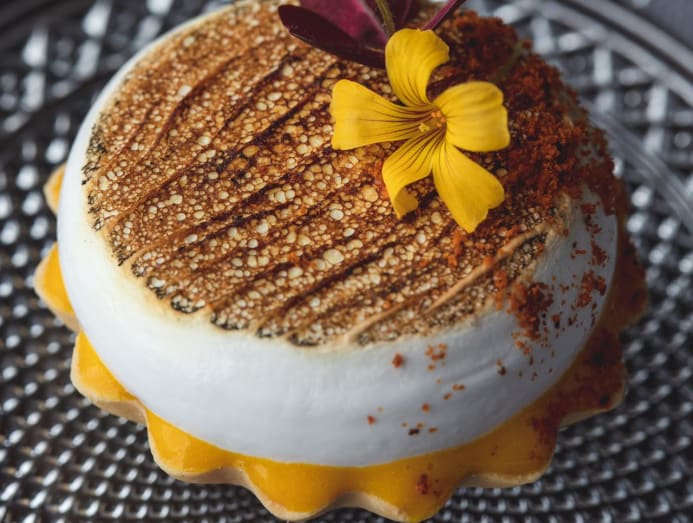 Order via WhatsApp at +65 9236 6368 or through Instagram direct message at @restaurantzen.sgp or @tristinfarmer. Minimum order of S$500 is required, inclusive of food and Krug champagne