Why it's time to revisit these newly renovated hotels in Southeast Asia
These hotels have reinvented themselves to entice guests to rediscover their charms.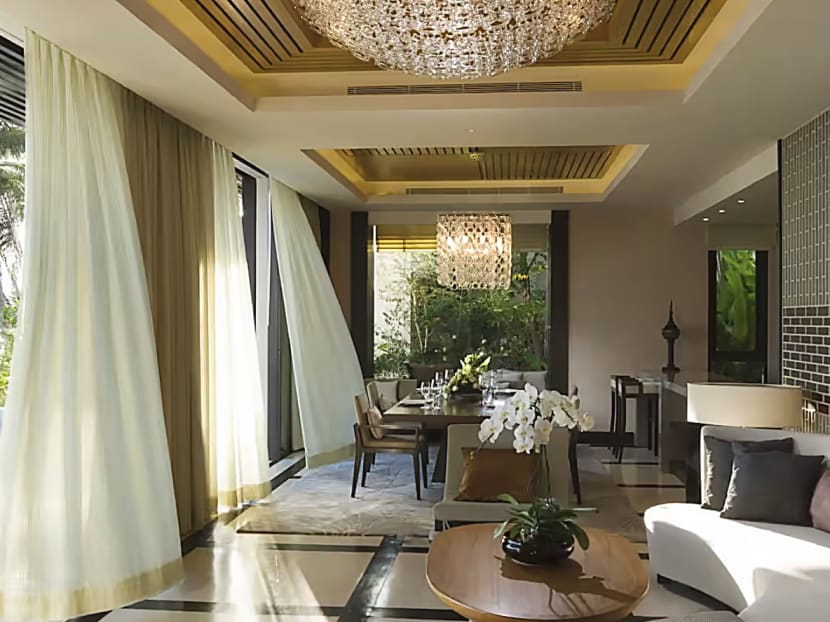 Like a scene straight out of a picture-perfect K-drama, there was our private beachfront banquet table, dreamily decorated with twinkling lights. Strategically positioned downwind, a hearty barbecue had been set up, where all manner of delectable delights ranging from juicy sausages and pork chops to freshly harvested corn and peppers were being grilled to perfection.
And before a cynical ‒ we mean well-travelled ‒ jetsetter starts pointing out that beach barbecues are par for the course at just about any luxury resort, know this: Most of the food we were eagerly anticipating had either been grown or processed right on the hotel's grounds.
Indeed, the Conrad Koh Samui, has been slowly but surely reinventing itself as a farm-to-table travel destination for foodies, complete with one of the largest hotel-run organic farms in the region as well as an in-house butchery.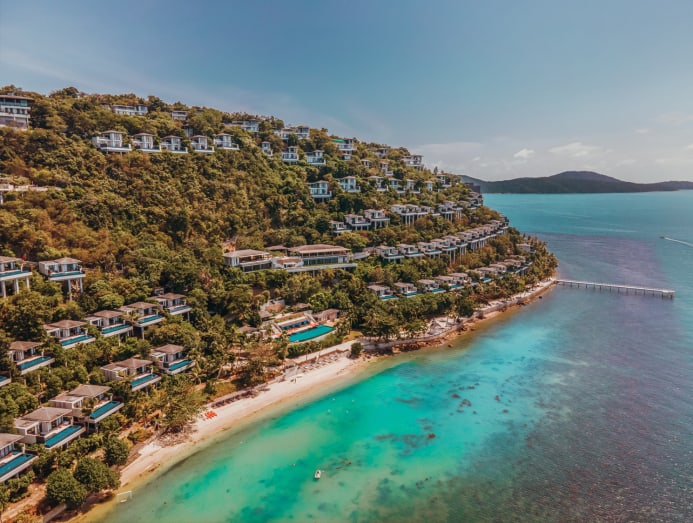 It is not the only iconic luxury hotel in Southeast Asia transforming itself to better cater to revenge travellers. With new hotels popping up at a growing clip, it is no wonder that even well-established boltholes around the region from Indonesia to Vietnam and even Singapore are undergoing extensive transformations to ensure they stay ahead of the curve.
For instance, in Singapore, both the Grand Hyatt and the Mandarin Oriental are currently closed for extensive renovations. The former, which is slated to reopen this year, will include a new wellness-centric Terrace Wing, rooms and suites as well as a new F&B concept by Michelin-starred chef Sergio Herman, which will replace the beloved mezza9 restaurant.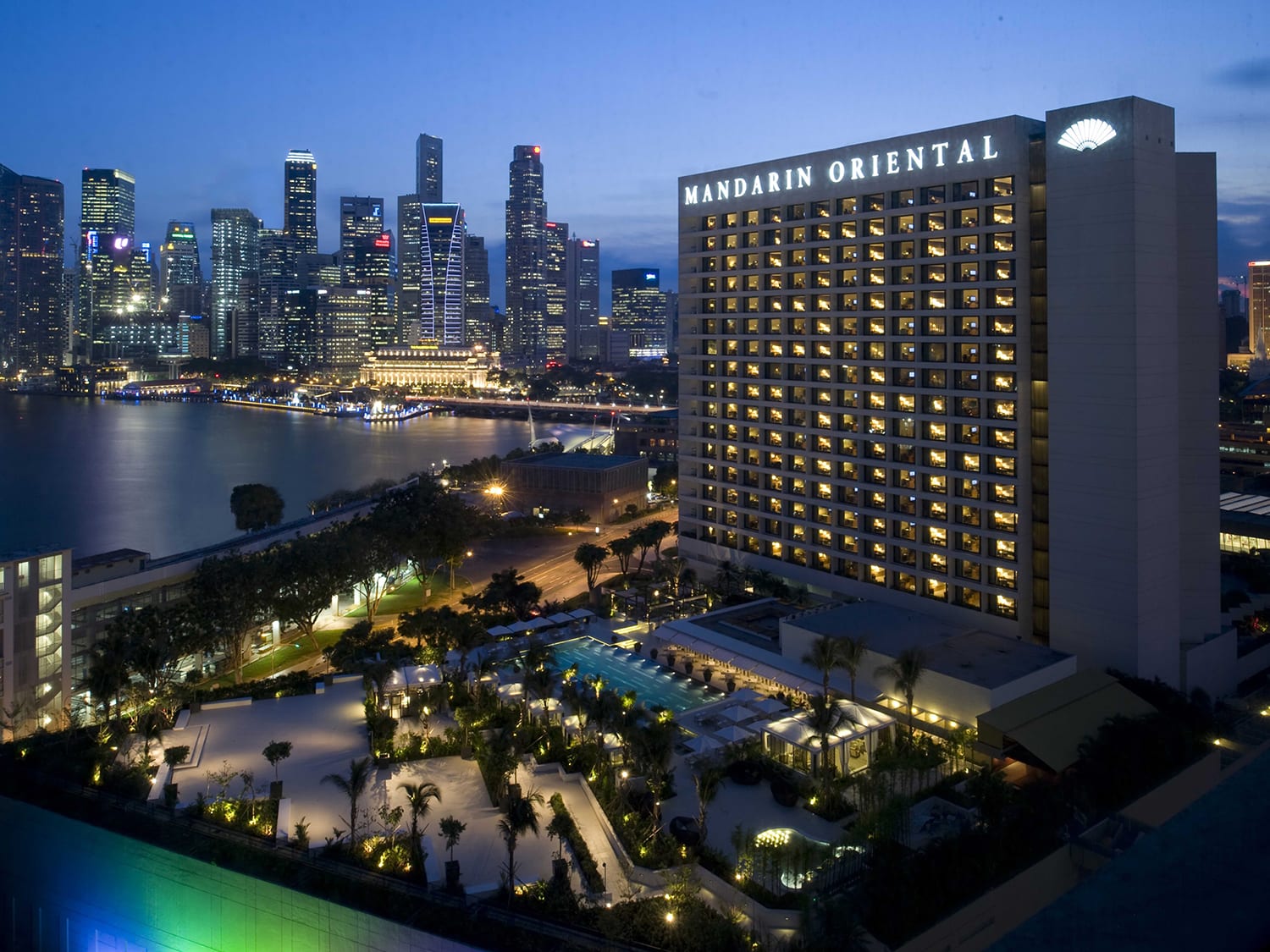 At the same time, Mandarin Oriental is undergoing a multi-million dollar transformation led by renowned interior design firm Design Wilkes, which has previously worked on the brand's properties in Dubai, Bangkok and Tokyo. The Singapore outpost's redesign will comprise an extensive refitting of the hotel's interiors from the grand lobby and rooms to its food and beverage venues. It is scheduled to reopen in September.
Meanwhile, in Koh Samui, the Conrad has long been one of the southern Thai island's most unmistakable luxury resorts thanks to its unique position on a dramatic hillside at Koh Samui's southwestern tip and 81 tastefully lavish villas that attract the "quiet luxury" type of travellers.
It is also because of its relative seclusion that it is even more essential that its food offerings are a cut above the norm since getting off the resort's grounds would involve significant logistical arrangements. After all, in this post-pandemic world where experiences matter the most to discerning globetrotters, nobody really wants to settle for half-hearted chicken nuggets or generic burgers during meals.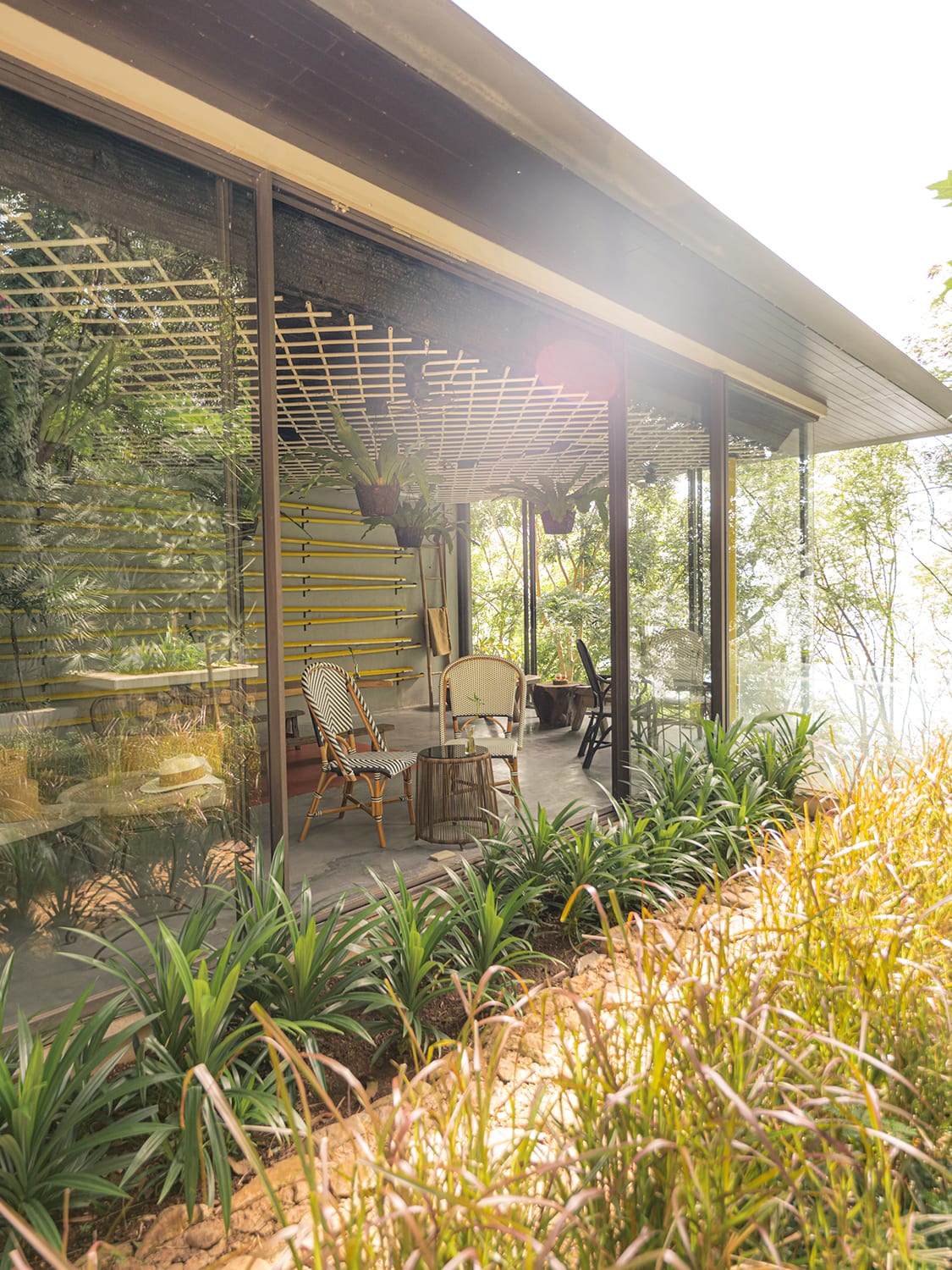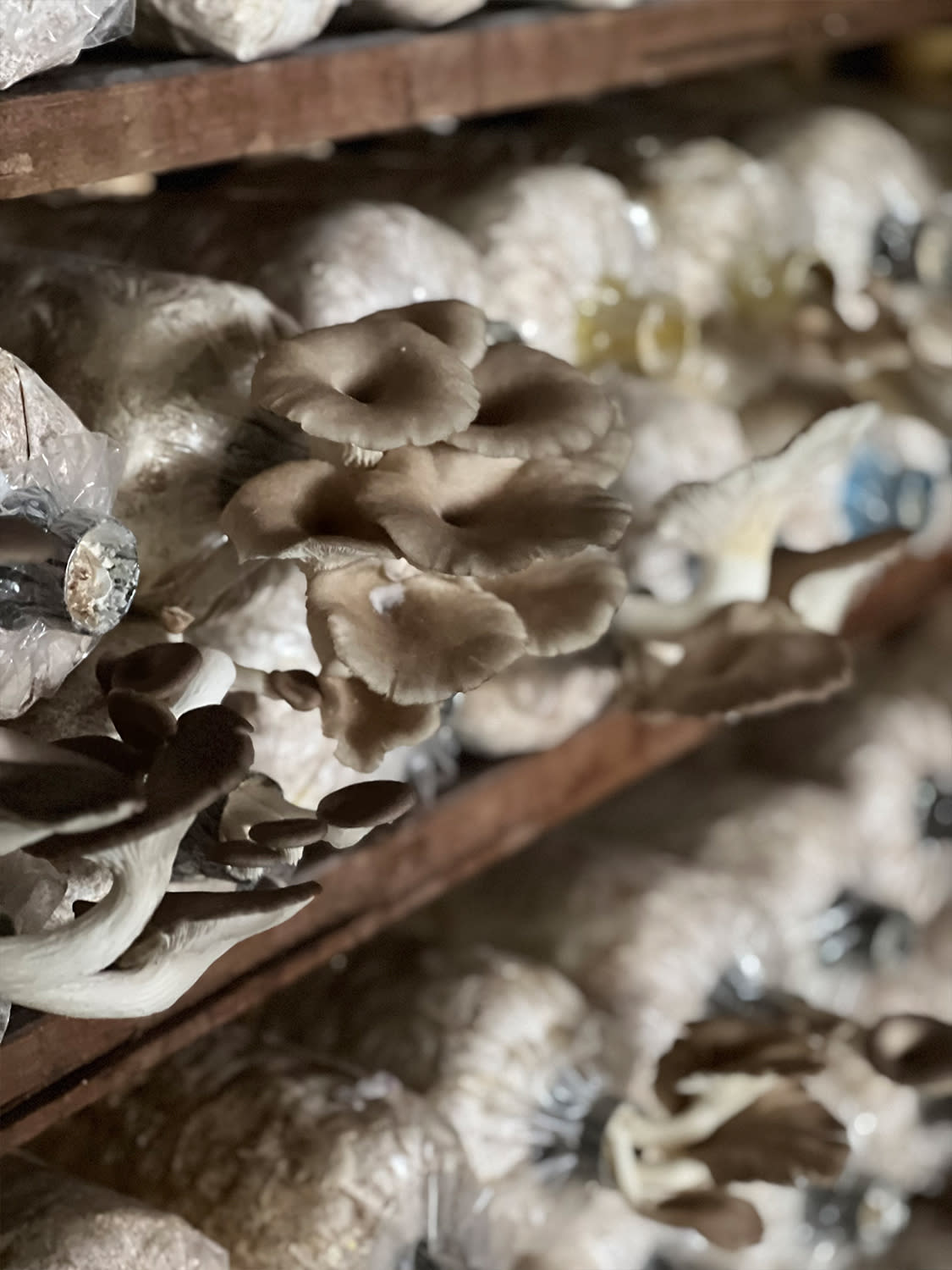 To achieve this, over the course of the pandemic, the team, led by general manager Ruben Dario Gabino, has been converting an unused plot of land belonging to the hotel into an organic farm. Today, the 8,000 sq m Iris Farm produces some 1,300kg of food per month with a haul that include figs, bananas, papayas, asparagus, sweet potatoes and tomatoes.
The resort also houses a hydroponic garden that produces greens such as lettuce, coriander and spring onion and a mushroom farm within its Botanikka Eco Cafe. All this produce is distributed through the hotel's various F&B outlets, including upscale steakhouse Jahn, casual Mediterranean joint Azure Bar & Grill and Thai restaurant Zest.
"Normally, when we buy vegetables in the supermarket or from a supplier, the product is harvested before it is mature, then travels for weeks and is stored in various refrigeration systems until it is finally delivered to you," said Gabino.
"The products from Iris Farm are harvested only once they are fully mature and are used in our restaurants on the very same day they are picked. There is a vast difference between a month-old product and one harvested at the right time and used on the same day."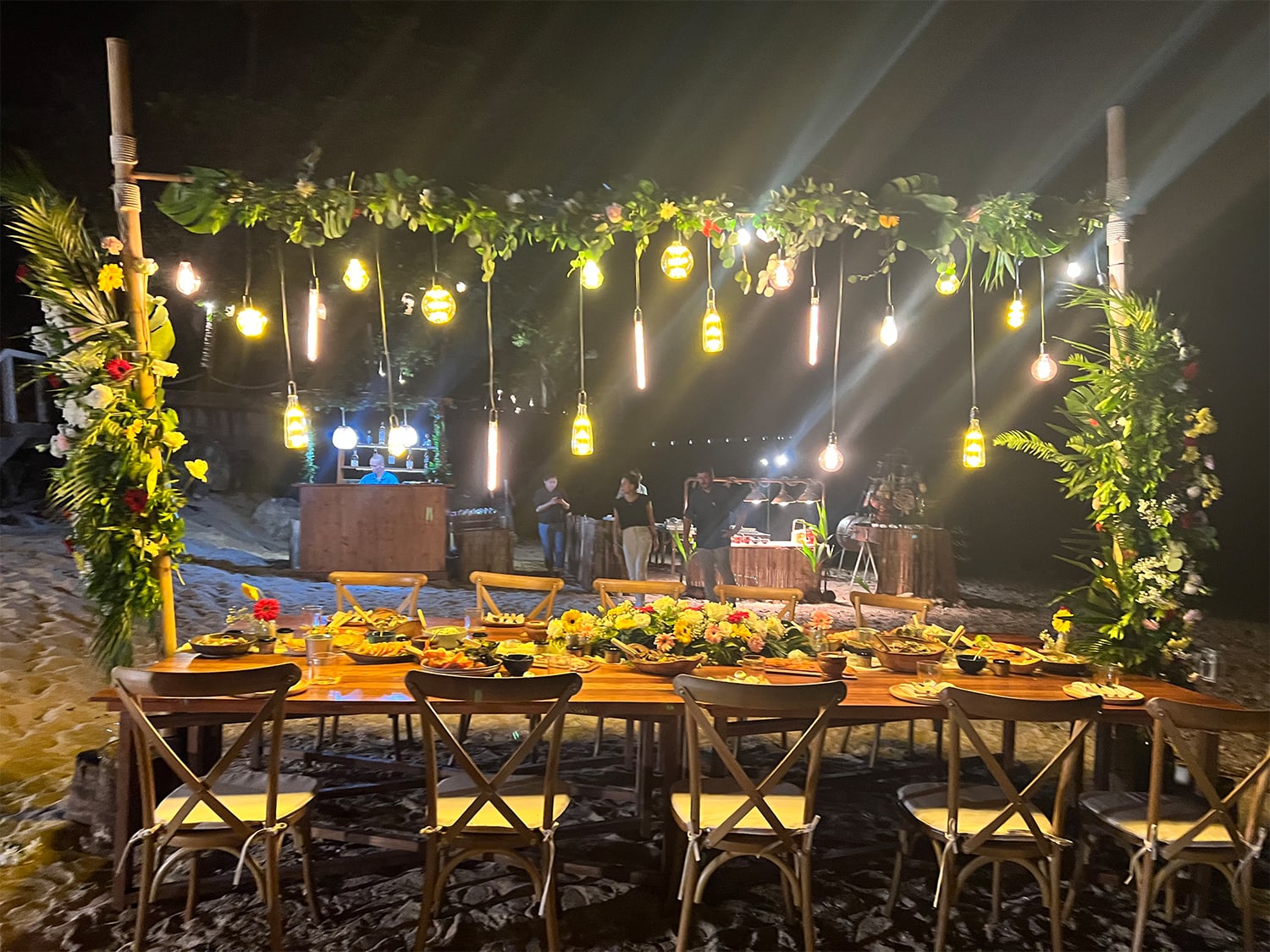 Indeed, the juicy grilled corn that was served at the private BBQ was a crowd favourite. Plus through my stay I found myself doing my best to polish off my greens instead of neglecting them, since I had seen first hand just how much TLC had gone into growing them. 
Still, that's not to say that the food is all plant based ‒ quite the opposite in fact. The resort sources for a plentiful array of seafood from local fishermen and works with a satellite farm about 2km from the resort to rear and slaughter pigs. The pigs are then sent to the resort's in-house butchery where it is used in its entirety ‒ except the kidneys ‒ for various purposes from meaty pork chops at Azure to bone stock for soups and other dishes. Undoubtedly, nose-to-tail dining is exactly the kind of sustainability that conscious travellers can get behind.
Over in Bali, which is itself facing a travel boom, large numbers of travellers are now flocking back to the popular (and some say overcrowded) neighbourhoods of Seminyak and adjacent Canggu. But those in the know head to Nusa Dua, which is populated with five-star luxury resorts nestled along one of best stretches of white sand beach on the island of gods.
This is where the Sofitel Bali Nusa Dua Beach Resort, fresh from an extensive refurbishment, is located. Designed by architectural firm WATG, the very chic hotel now boasts a brighter, more vibrant aesthetic ‒ all the better for the essential Instagram shot for posterity. The new decor blends atmospheric Balinese elements such as chiming bells and ikat textiles with French elegance such as mood lighting in rooms and stylish poolside loungers to see and be seen. 
For those seeking to travel in larger groups or go on an intergenerational family vacay ‒ which is very much a trend as people focus on reconnecting after the past few years of travel restrictions ‒ consider a trip to Danang in Vietnam. There at the distinctive InterContinental Danang Sun Peninsula Resort are brand new four-bedroom pool villas that have three separate swimming pools within each complex and can house up to 12 adults or eight adults and eight children.
Nestled within 39 hectares of a lush jungle in Vietnam's Son Tra Peninsula, this is the resort that catapulted the exuberant architect and interior designer Bill Bensley to fame when it launched, featuring his inimitable contemporary meets vernacular design style. A decade on, his involvement with this resort continues in these new villas that feature deep blue and organic green tones woven with black and white patterns and Vietnamese motifs for visual impact. For instance, the lounge areas feature carpets embroidered with red-shanked douc langur, an endangered species of monkey native to this region.
Also new at the InterContinental Danang is its Club InterContinental Lounge which is open to guests staying in the resort's Club level rooms, suites and villas. (Non-Club level guests can also purchase access for an additional fee.) It naturally incorporates Bensley's multi-layered aesthetic so designphiles have one more location to feast their eyes on. Equally luxurious are the perks such as complimentary afternoon tea and evening cocktails and canapes while taking in the panoramic of the beautiful bay below. And that million-dollar view, well that is one thing that certainly does not require a revamp to keep guests coming back for more.