Road test an oven, then tuck into Modern European cuisine at V Dining
The first of its kind in the world, Modern European restaurant V Dining demonstrates the capabilities of V-ZUG kitchen appliances.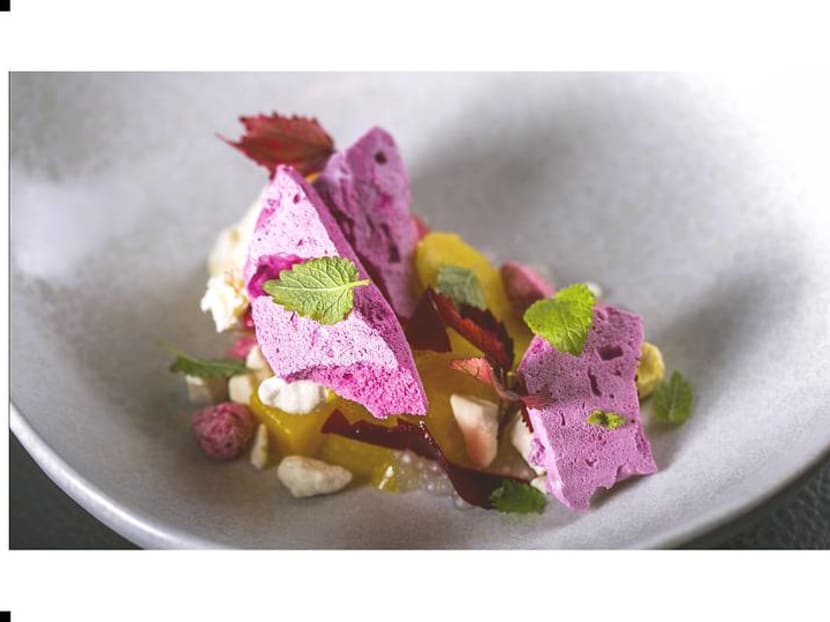 When Swiss premium home appliance maker V-ZUG launched its first showroom in Singapore late last year, it did so with a splash. Dubbed Zugorama and located on the third level of Scotts Square, it overlooks the hustle and bustle of Orchard Road. Inside, customers can witness the brand's innovative household appliances for the kitchen and wardrobe in an elegant home-inspired setting.

In true Swiss-perfection form, V-ZUG has one-upped its showroom concept by introducing V Dining, a Modern European fine dining restaurant, where the entire menu is prepared using the brand's professional-level kitchen appliances. This brainchild of CEO Alberto Bertoz was conceptualised and designed with input from chef Ryan Clift, V-ZUG's global ambassador and V Dining's culinary director.

V Dining's discreet entrance – to the side of Zugorama – is discerned through its logo: Two inverted cherries with their stems forming the letter "V". Cherries are a well-known produce of Zug, the Swiss town from where V-ZUG originates. A narrow walkway flanked by the colourful, still-life photography series In Relation & Motion by internationally-acclaimed photographer, Ron Greve, leads guests into the restaurant's 35-seater dining hall.

Thanks to floor-to-ceiling glass windows, the restaurant is bathed in natural light during the day and offers one of the best panoramic views of Scotts Road. A long countertop hugs the swanky kitchen, letting diners grab front-row seats to the culinary spectacle that involves using V-ZUG appliances to create innovative and tasty dishes.

Fans of Clift's progressive cooking at Tippling Club will be pleased to find some familiarity in the culinary direction at V Dining. The lunch menu kicks off with a snack of laksa mousse topped with fried taupok, dehydrated laksa leaves, and coconut cream all served in a coconut bowl – a deconstructed rendition of the local favourite laksa.

The series of moreish amuse bouche follows with Air Baguette, manchego cheese puff topped with cheese jelly and truffle gel; and Pork Crackling, rendered in a mini cone and stuffed with diced apple and vinegar.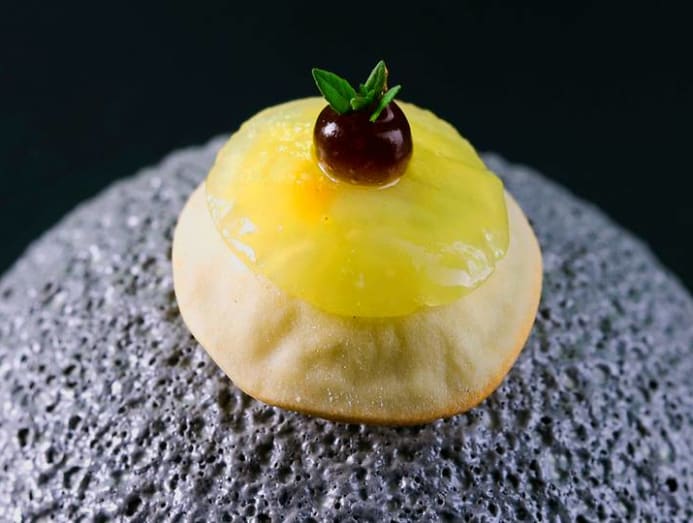 Naturally, the food highlights the capabilities of V-ZUG appliances. Head chef Lee Jing Peng, who's worked under Clift for many years, presides over the kitchen. 
He noted: "We planned the menu, taking into account, the functions of the V-ZUG ovens. For example, one of the functions of the Combi-Steam XSL is the Vacuisine, which is similar to a sous-vide bath circulator in commercial kitchens; we use this to cook our guinea fowl and pigeon. 
"Our signature dish of hamachi collar uses the grilled-forced convection function. We also keep some of our garnishes in V-ZUG's plate warmer, which has different temperature functions," said Lee.

Clift's love of playing with textures in his food is evident in dishes like the comforting Mrs Potter Leek & Potato Soup, topped with crispy kale and nori, and made especially flavourful with confit potato; and the rich and generously portioned Prawn Bisque Risotto with rouille, crispy parmesan and garlic bread.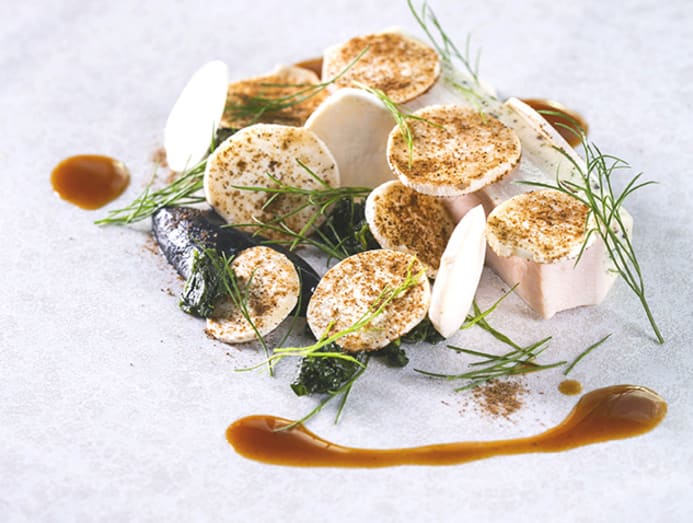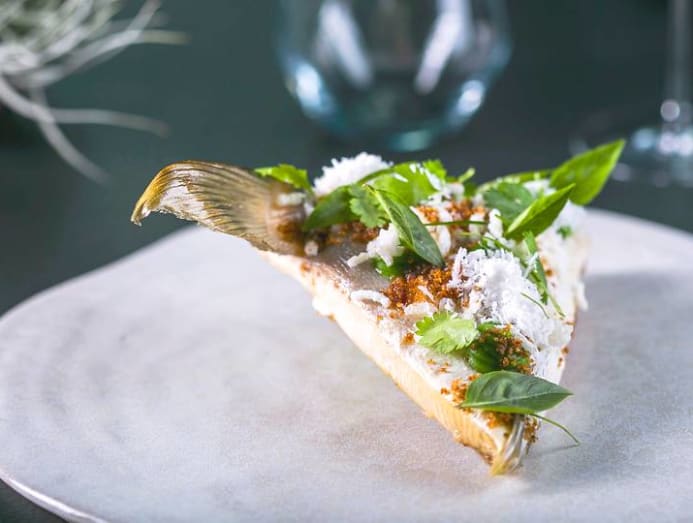 The precision of V-ZUG's Combi-Steamers, when it comes to humidity, temperature, and steam generation control, shows itself in the perfect doneness of the Poached Chicken served with fermented spinach, mushroom and roast jus, and the tender Roast Lamb Shoulder a la Francaise.

V Dining clearly stands on its own as a restaurant but it is also effective as an extended concept of the V-ZUG brand. As Jonas Honegger, Head of Development, Asia Pacific V-ZUG shared: "V Dining in Singapore is the first restaurant for V-ZUG. In other regions, we cooperate with chefs in establishing, for example, a V-ZUG VIP lounge (in Beijing), or using a special food truck in Switzerland with Andreas Caminada (three Michelin stars) and Tanja Grandits (two Michelin stars).

"But for a full restaurant set-up, this is the first one in the world. We chose to debut in Singapore due to its diverse culinary scene and appreciation for good food, but also due to the very good cooperation with our local brand ambassador chef Ryan Clift. There will be other cities to follow soon."

Lunch is priced at S$48++ (two-course), S$60++ (three-course), and S$90++ (five-course). For dinner, V Dining offers a six-course menu at S$130++ and a 10-course menu at S$180++. A wine pairing option is also available.