How to regain clarity and focus – by not talking to anyone for a day
For one writer, a digital detox – by means of a silent retreat – turned out to be the antidote to the strangeness of living in these dystopian times.
In Singapore and beyond, when the circuit breaker period and other lockdowns were implemented, many mindfulness-inclined types rejoiced. This would be a time to go back to basics and to reconnect with oneself, they said.
Inspired by their upbeat outlook and a rash of pseudo-motivational Instagram memes, the wannabe wellness junkie in me figured I could finally work on one of my big resolutions of 2020 – to find inner peace through meditation. After all, with my social life essentially vanishing into the ether, what better time to light designer scented candles and listen to Spotify playlists of crystal bowl music while chanting "Om"?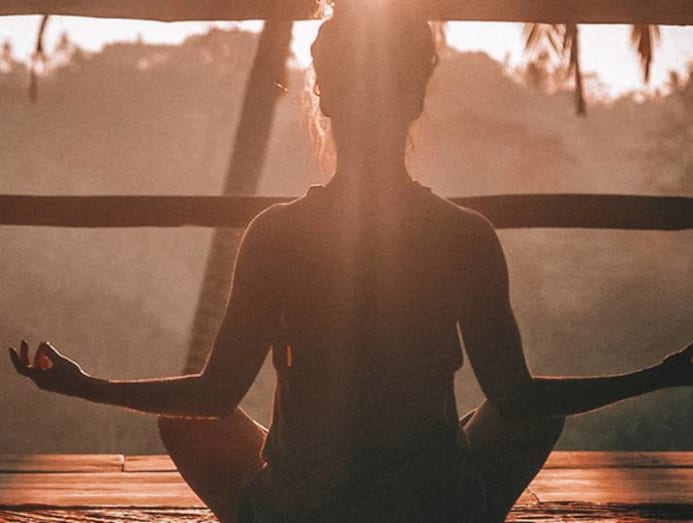 But as it turned out, life under enforced safe distancing was far from relaxing. Much of my newfound spare time was spent doom scrolling bad news about the pandemic or washing a seemingly bottomless sink of dirty dishes thanks to all the stay-home meals I had been cooking. And in my eagerness to prove my productivity in a worrying economic climate, I ended up being even more hopelessly chained to my email and work than ever before.
Ironically, I was probably the least mindful that I had ever been in my life. In the days before COVID-19, I would find a measure of calmness by practicing a daily 10-minute app-based meditation that offered a precious time-out from the hustle of daily life. But now that I was stuck at home with nowhere to go, I could not even still my mind for a few minutes. Nirvana had never felt so out of reach.
Then, my editor assigned me to participate in a one-day online silent retreat by Singapore based wellness company Re:Well Rebels. Touted as the world's first digitally-based silent retreat that can be done at home, all I had to do was set aside one day to disconnect from all my devices and make a commitment to not talk or use other forms of communication, such as via writing or sign language with anyone.
The programme, which is designed by Bali-based mindfulness and meditation guide, Subba Vaidyanathan, includes a detailed schedule of activities and recorded meditations. There is also an option to schedule a one-on-one Zoom consultation with Vaidyanathan at the beginning and end of the retreat.
At that point, I had already embarked on a few other digital mindfulness initiatives including a 21-day meditation programme by Deepak Chopra conducted via the Telegram app and video pranayama (yogic breathing exercises) sessions. Sadly, none of these options had made much of an impact, which I attributed to the impersonal nature of the digital medium. So, I could not help but wonder just how torturous it would be to spend an entire day in silence during a time when most of us are already starved of social interaction.
Still, work is work, so I agreed to give this a go, which is how I found myself blearily waking up at the crack of dawn for a sunrise walk one morning a couple of weeks ago, as instructed. I dutifully locked away my phone and got in the spirit of staying silent for the day as I breathed in the surprisingly cool air (through my mask) and enjoyed the chorus of chirping birds.
At an exercise area, I noticed a woman with her feet strapped to a snowboard while hopping on a yoga mat sprinkled with flour. A curious sight indeed but since I was sworn to silence for the day, I contented myself with having to live with this little mystery forever.
At 8am, I logged in for my first of two video sessions with Vaidyanathan – also the only two times that I could speak that day. Right off the bat, I found his straightforward manner a refreshing change from the usual new age-y jargon about aligning chakras or inviting "abundance" that many self-described gurus like to use.
"The primary purpose of today is to be with yourself," he said, explaining why he chose to structure this stay-home retreat as a silent one. "By disconnecting and not talking, you give yourself the chance to listen and reflect."
Then I was on my own for the next 12 hours. Besides the meditations, his programme included leisurely activities such as reading a book of my choice, journaling and indulging in a creative hobby like painting or writing poetry.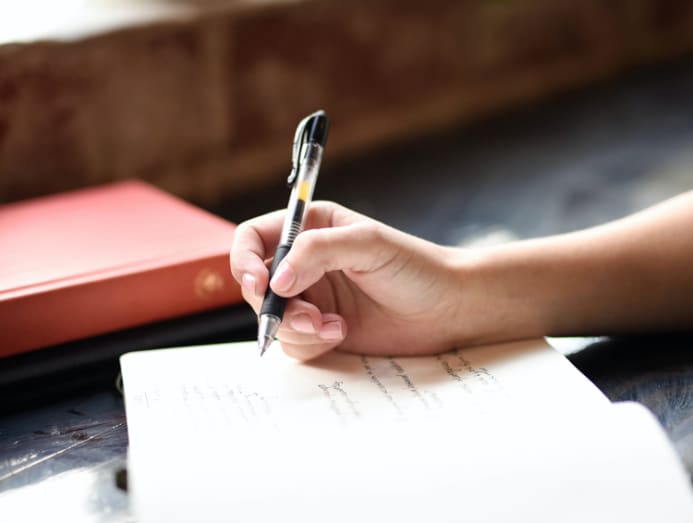 In all honesty, I do not think I have ever fitted all these into a single day, not even during the holidays I used to take when traveling was a thing. Interestingly, I did not feel lonely or feel the urge to talk or message anyone when thoughts bubbled up – I simply pulled out my notebook and wrote them down the good old-fashioned way: By hand.
That day, mindfulness was a state of being. My simple lunch of soup and toast, which I had to prepare and eat in silence, tasted especially delicious as I took time to savour every last bite. During an allocated session to do something creative, I brought out my long neglected colour pencils and relaxed into a colouring activity.
Best of all, without the distractions of social media or the self-imposed obligation of trying to reply to work related messages as quickly as possible, the day seemed to stretch endlessly, but in a good way. I marvelled at how there was even time to take an afternoon nap.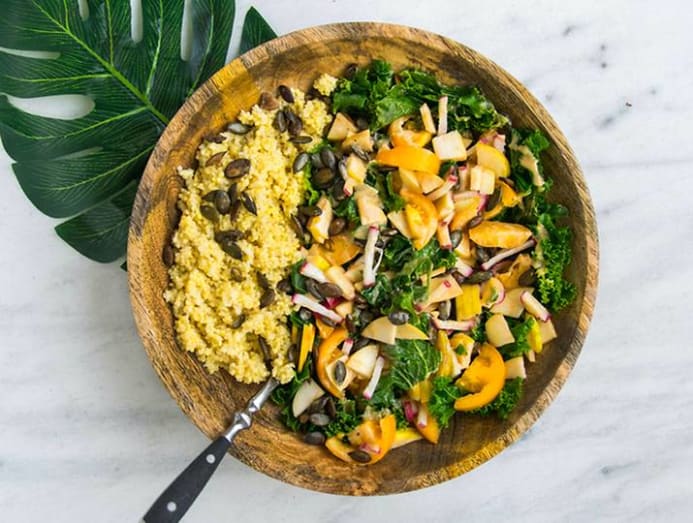 That evening, when I greeted Vaidyanathan during our "debrief" session, I said, "My brain feels like it has gone on vacation."
Indeed, I had not felt this alert and focused in a long time. The sense of clear-headedness that I had been chasing futilely for the past few months had returned. Before we ended our conversation, he left me with this parting pearl of wisdom, "Meditation is about training your focus and attention."
Perhaps there is more to mindfulness and meditation that I have not yet discovered, but if this still and unfluctuating state of mind is my reward for a day of silence, that is good enough for now.
And if I had to nitpick, the only thing missing from this day's retreat was a pampering massage, but hey, at this point in a pandemic, I will take what I can get.