Missed your chance to dine in SIA's A380? You can now do so in a cable car
Singapore Airlines has launched a new series of KrisFlyer Experiences, which allow members to enjoy a First Class meal on board a cable car.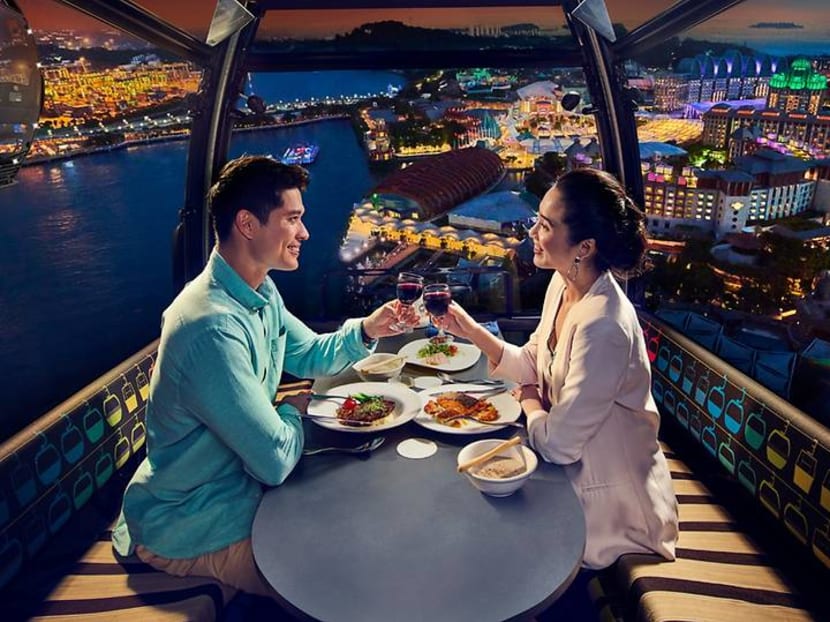 If you weren't quick enough to book a slot to dine on board Singapore Airlines' (SIA) A380 restaurant, here's another experience to consider. From Nov 20 to Dec 6, KrisFlyer members can enjoy one of SIA's First Class meals on board a three-hour cable car ride for two from Mount Faber.
Starting from 65,000 miles, members can choose from three different cuisines: Australian cuisine by Matt Moran, French cuisine by Georges Blanc, or Japanese cuisine by Yoshihiro Murata. Each experience runs on a different date, starting with Yoshihiro Murata's menu (Nov 20); Georges Blanc's menu (Nov 21 and Dec 4); Matt Moran's menu (Dec 5); and ending with Murata's menu once again (Dec 6).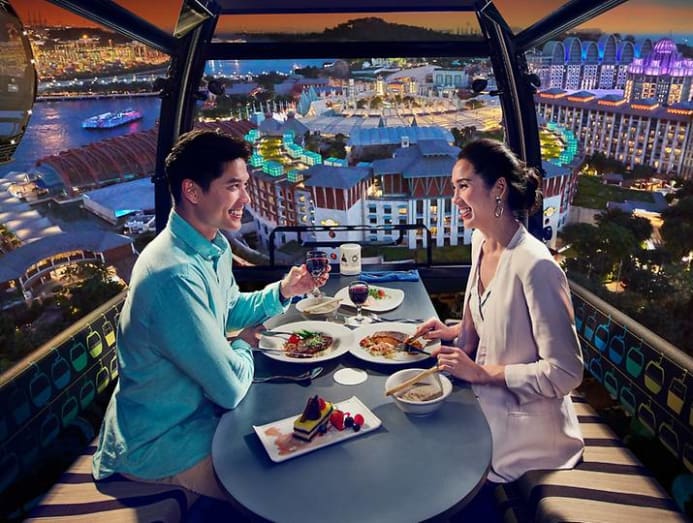 All meals will begin at 5.30pm, which gives you the chance to watch the sunset from the cable car. The experience also includes a bottle of red or white wine but for an additional S$120 (before GST), you can opt to replace that with a bottle of SIA's First Class champagne.
The evening begins with a nitro cocktail from Dusk Restaurant and Bar, paired with SIA's signature satay. The rest of the courses will take place on board your private cable car, which will be be in motion.
Redemptions are on a first-come-first-served basis, and KrisFlyer members may check out the full programme here.