Wines that soar: Enjoy top Burgundies on your next Singapore Airlines flight
Singapore Airlines' new wine selection is a real treat for Burgundy lovers, with 60 percent of the labels being exclusively available to the airline.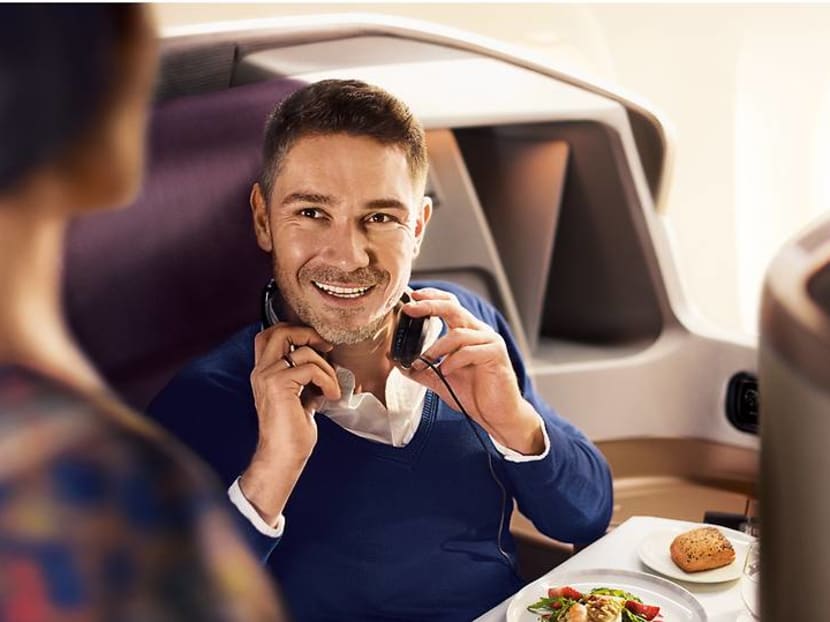 Singapore Airlines' chief steward and air sommelier Wong Chek Leng is looking forward to serving passengers a white Premier Cru Meursault from Benjamin Leroux. "The Meursault is a complex, textured wine with a sensational depth of flavour," he said. "I would pair this with a salad of colossal crab and mango, which is featured as an appetiser on some of our routes. Alternatively, it makes a great aperitif on its own."
Benjamin Leroux is a name that would register with oenophiles. Since launching its first vintage in 2007, the small producer, run by its eponymous winemaker, has been a rising star in Burgundy, making expressive wines from Grand Cru and Premier Cru sites. Leroux is one of the many Burgundy labels that Singapore Airlines has introduced to its new wine selection for premium class passengers. The new selection was launched on selected routes in March.
For the new selection of wines, Singapore Airlines' wine consultants – Michael Hill-Smith, Australia's first Master of Wine; Jeannie Cho Lee, the first Asian Master of Wine; and Oz Clarke, a renowned wine author and television presenter – took a new sourcing approach.
"Traditionally, [wine] selection is done by tender, with suppliers submitting their wines for blind-tasting by the wine consultants," said Betty Wong, Singapore Airlines' divisional vice president of inflight services and design. "The new approach sees the consultants visit vineyards and wineries across different wine regions to taste and source for quality small-batch wines. This complements the traditional way of procuring wines through tender requests, and allows us to build a relationship with smaller and more exclusive maisons and domaines."
Each winery visit required a few months of planning in advance. The wine consultants sampled the wines blind and scored them to make their recommendations. A closed tender was then conducted for selected producers.
Thanks to this new sourcing approach, the 47 labels from Burgundy, which will be rotated over a period of 18 months, represent a six-fold increase from 2018, and what the airline claims to be the widest selection of Burgundy wines in the skies. (Betty) Wong said that customers can look forward to "a new and exciting label on board every two months".
Wong added that 60 percent of the labels are also exclusive labels, which "were not available on any other airline at the point of purchase". The exclusive picks include Grand Cru and Premier Cru labels from Domaine Faiveley (the estate's gorgeous Clos de Vougeot Grand Cru is also listed), Domaine D'Ardhuy, Benjamin Leroux, and Domaine de Montille. Other Burgundy names include Louis Jadot, Albert Bichot, and Joseph Drouhin.
Burgundy currently dominates the wine selection; a focus that reflects its growing popularity among passengers. "There has been a surge in demand for Burgundy wines over the past few years," said air sommelier Wong. "We are glad to have come on board this trend early, listing Grand Cru Burgundy in First Class way back in 2010. I am also seeing more passengers travel to France for the express purpose of exploring the picturesque villages that make up Burgundy's Golden Slope (Cote d'Or)."