The Airshow must go on: What to expect from the aerospace extravaganza
Despite cancellations from exhibitors because of novel coronavirus, the Singapore Airshow 2020 is going ahead as planned. Visitors can look forward to aerobatics displays, private jet showcases and even a limited-edition pale ale created specially for the event.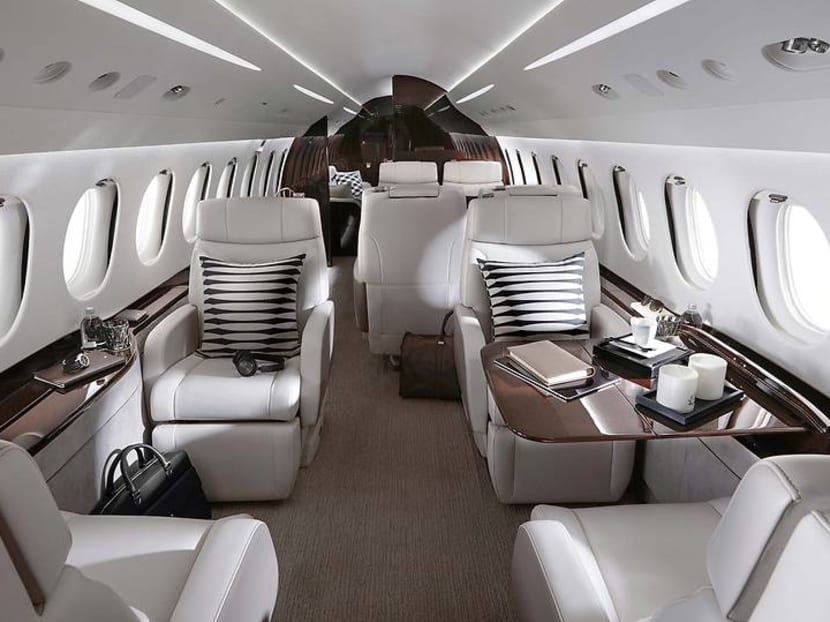 Asia's largest aerospace and defence event, the Singapore Airshow 2020, will be held from Feb 11 to 16 at the Changi Exhibition Centre. As with most years, visitors can expect a visual extravaganza punctuated by spectacular flying displays as aviation's elite perform aerobatic stunts and gravity-defying manoeuvres with speed and precision.
Amid the thrills and spills, the show also presents an opportunity to get up-close to the latest commercial and military aircraft and tour the plush cabins of luxury jets as well as view the impressive array of advanced avionics in fighter cockpits.
Visitors can rest easy, safe in the knowledge that several precautionary measures are in place to safeguard their well-being and safety, said Leck Chet Lam, managing director of Experia Events, organiser of the Singapore Airshow.
IT'S JUST BUSINESS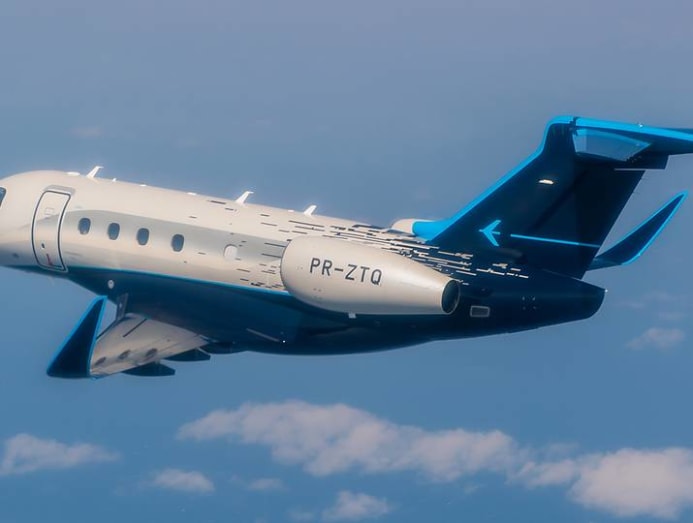 More than 7,500 new business jets are expected to be snapped up by multinational corporations and HNWI (High Net Worth Individuals) over the next 10 years, a figure worth US$248 billion (S$343 billion). This is according to a report by aviation firm Honeywell Aerospace, released in October 2019.
Asia will account for only 7 per cent of the global demand, with the lion's share going to North America (61 per cent), followed by Europe and Latin America (12 per cent each), and finally the Middle East and Africa (4 per cent).
Despite two major players pulling out – Canada's Bombardier and the US's Gulfstream – Asia's affluent can look forward to a number of business jet offerings at this year's Airshow, including those from France's Dassault Aviation, Brazil's Embraer and Japan/US's HondaJet.
There's the Embraer Praetor 500, regarded as the world's most technologically advanced midsize business jet; the only jet in its class with Ka-band internet connectivity – and farthest and fastest flying in this category.
Dassault Aviation brings two jet-setting options that allow you to fly non-stop from Paris to New York, Dubai to London, or Singapore to Beijing. The Falcon family flagship, the Falcon 8X, delivers Falcon agility and efficiency, plus a uniquely flexible cabin where you can customise your own layout.
The Falcon 2000LXS, meanwhile, offers the ultimate combination of airfield agility with optimised aerodynamics, quiet, widebody comfort thanks to advanced acoustics, and superior fuel efficiency.
For the world's most advanced light business jet, however, look no further than the HondaJet Elite, which climbs and cruises faster, soars higher, offers more room and less noise, and uses less fuel.
In addition to the aerial aerobatics and private jets and military aircraft on display, there will also be a great line-up of activities for the little ones including meet-and-greets with the pilots, superhero characters from The Avengers and Justice League, and Singapore Airshow mascots Captains Leo and Leonette.
Visitors of legal drinking age can also look forward to sampling the exclusive Afterburner Pacific Pale Ale, specially created by the event's official beer partner, Brewerkz.
The limited-edition classic pale ale is named after the high-octane jet fuel which kicks planes into high speed, and supposedly leaves a lip-smacking honeydew and pine-flavoured aftertaste.
"A high-energy event like the Singapore Airshow demands an equally high-octane beer: Thirst-quenching, refreshing and flavourful," said Tan Wee Han, owner and CEO of Brewerkz.
And, for the first time in Singapore Airshow's history, the indoor exhibition space will be held under a fully-solar panelled roof. Comprising more than 15,000 solar panels, the system will generate enough renewable energy to power more than 1,750 four-room apartments in Singapore for a year.
"It is our small part to reduce carbon footprint and contribute to overall environmental sustainability," said Experia Events' Leck.