Opening in Singapore's CBD: A new Latin-European bistro amid lush greenery
You've got a new restaurant to check out if you're heading back to your office in the CBD. Sol & Luna in CapitaSpring opens on Feb 10.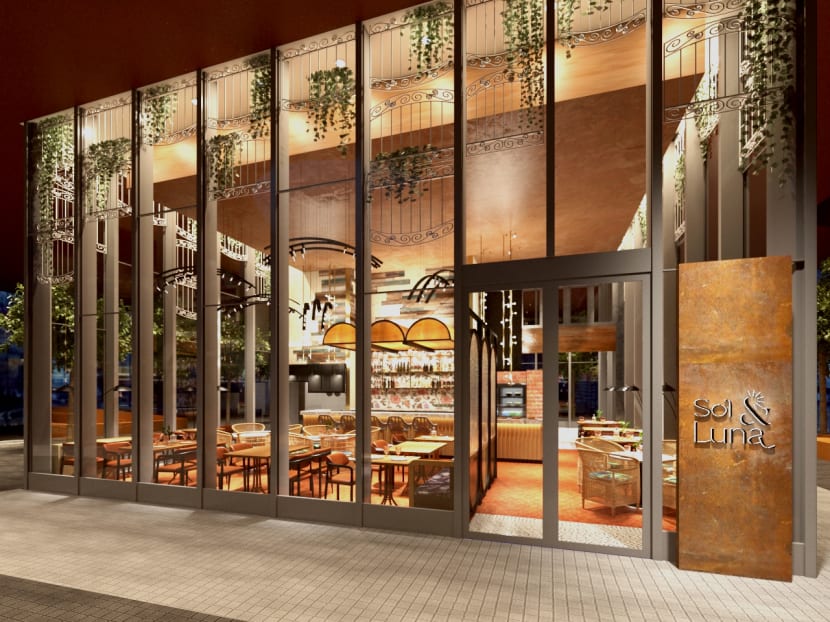 Looking for more dining options for your work-from-office days? Latin-European bistro Sol & Luna is set to open on Feb 10 in Singapore's latest 51-storey CBD skyscraper, CapitaSpring.
The restaurant is one of five concepts slated to in 1-Arden at CapitaSpring, helmed by F&B group 1-Group. It is nestled in the building's 43,000 sq ft Green Oasis, a unique sanctuary-in-the-sky of lush greenery.
The menu focuses on four classical cuisines from the Latin-European region – Italy, France, Portugal and Spain. There are dishes curated for breakfast, afternoon tea, tapas, as well as lunch and dinner.
Italian highlights include fresh housemade and handcrafted pastas, truffle risotto, grilled radicchio with taleggio and more. French offerings include afternoon high tea of sweets and savouries while Portuguese must-tries include the piri piri chicken thigh and Portuguese egg tarts. From Spain, order the white gazpacho and escalivada ragout.
The beverage menu reflects the drinking culture of each Latin-European country, featuring a base alcohol widely enjoyed in the respective countries. For example, the Sensation De Poire from France is a blend of cognac, Williams pear, apple pear fennel syrup, lemon and egg white.
The Italian Dolce Ibisco features gin, Aperol, apricot, orgeat lemon and hibiscus tonic.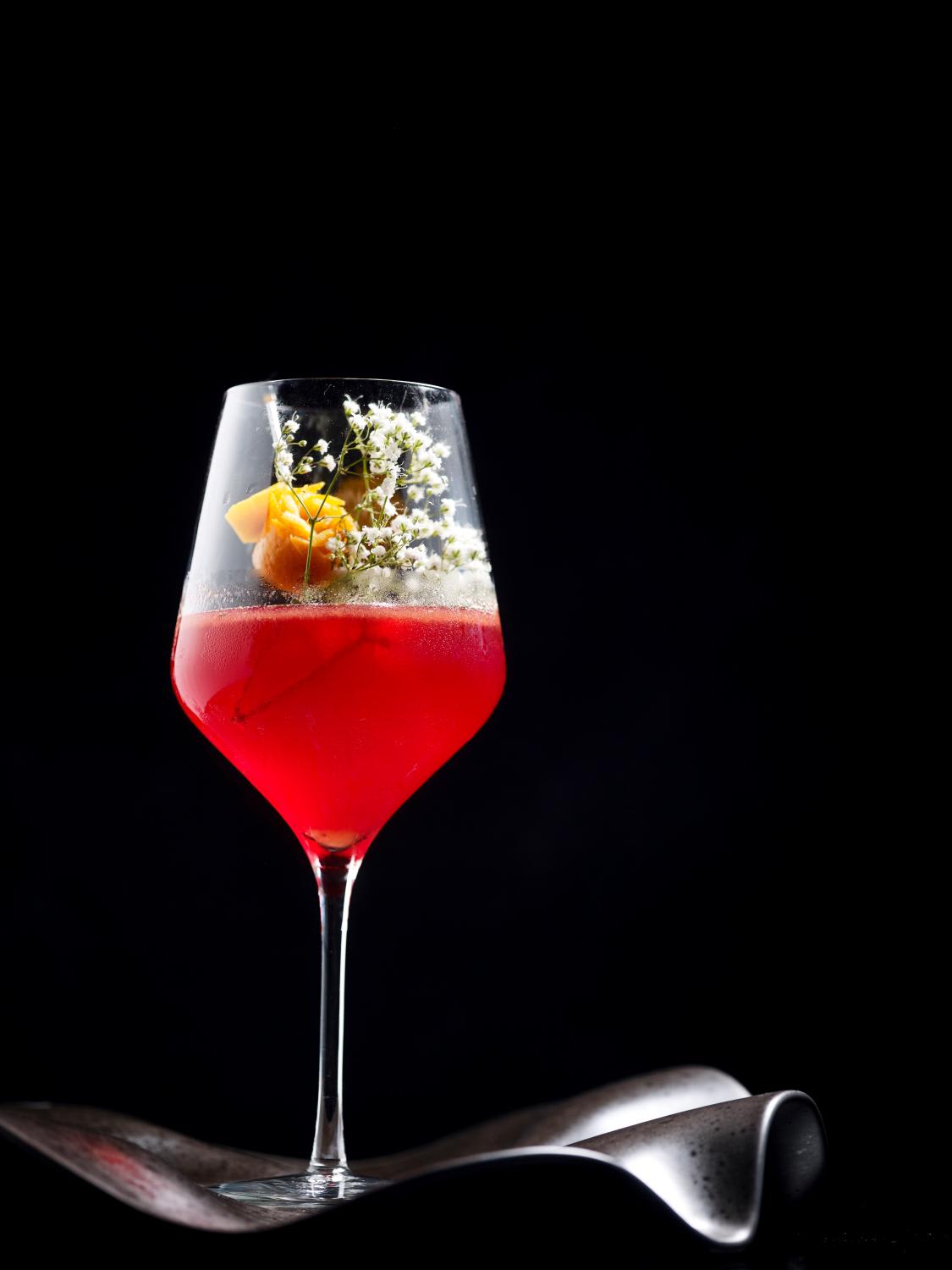 Sol & Luna is structured like a glass pavilion within a garden, with full height glass walls soaring to 6.5m. The restaurant's offerings can be savoured in different settings – within the bistro, at the alfresco terrace, or at any of the work and social spaces within the Green Oasis.
The latter is a star highlight of the CapitaSpring building. Stretching across four stories, it is a hive of lifestyle, dining and collaborative spaces joined by curving stairways, decks and balconies amid trees and cascading vertical gardens.
The interior of the restaurant features an open plan layout, with a palette that radiates an amber glow. A central focus is the bar area featuring a fluted facade and a gleaming countertop in natural Silstone quartz, chosen for its eco-friendly, resilient, and recyclable characteristics. The bar's feature wall, clad in floral wallpaper, supports gold rimmed glass shelves.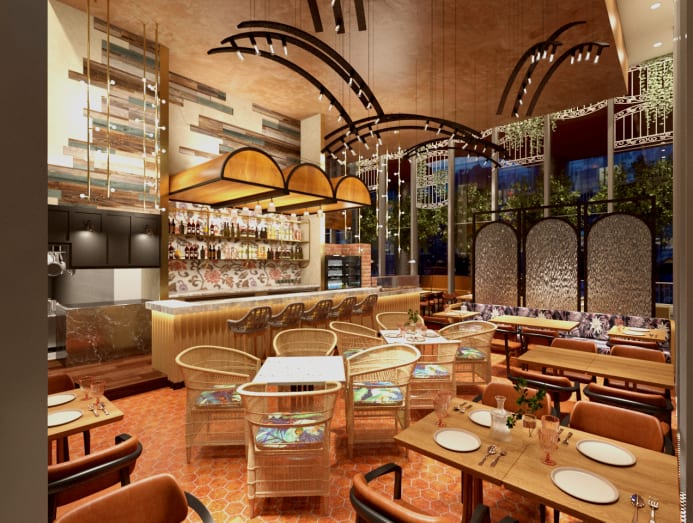 Sustainability is also key at the restaurant. Ingredients are sourced locally wherever possible, including from prawn and fish farms and producers such as the award-winning Edible Garden City Singapore.
Meanwhile, the bistro's kitchen also upvalues "ugly" vegetables and upcycles ingredients where all parts are fully maximised and used multiple times in different forms for varied purposes.
Sol & Luna is located at 88 Market Street, CapitaSpring #17-01.