Singapore chefs explain why caviar is popular and how they use it in their dishes
Amid a growing appreciation of caviar, chefs like Willin Low, Emmanuel Stroobant and Shigeru Koizumi describe the enduring popularity of these tiny fish eggs, and the myriad ways it can be combined with different ingredients. Caviar with fried chicken, anyone?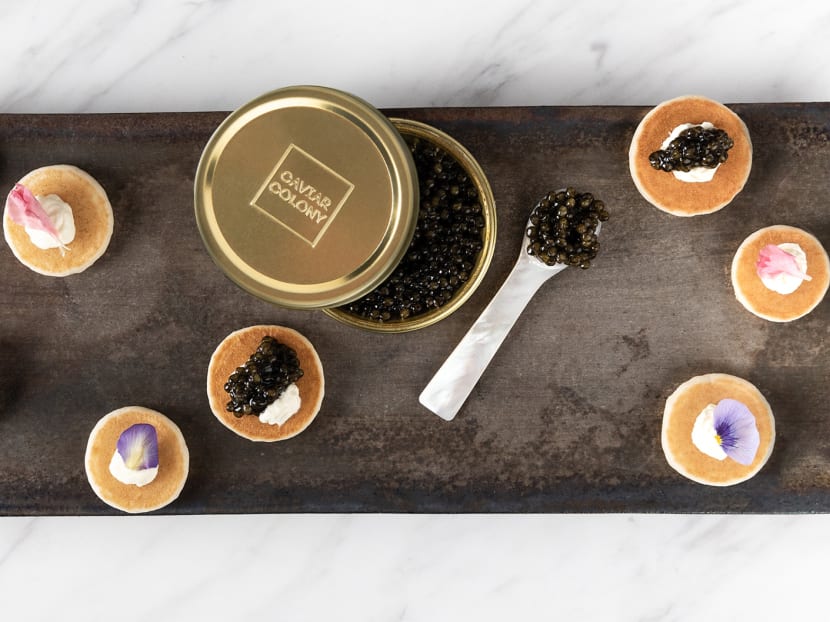 Among a truly impressive plethora of delicacies that capture our taste for the finest in gastronomy, few have enthralled so many – and for so long – as prized caviar.
With a history for winning over the most noble of appetites from as far back as ancient Rome, the fact that these tiny pearls of unfertilised salt-cured sturgeon fish eggs are still considered the epitome of luxury says a lot about its enduring appeal.
And this is despite the fact that overfishing for just their eggs has driven the Beluga (which nearly went extinct), as well as a few other varieties of the 27 species of sturgeon in the wild, onto the International Union for Conservation of Nature's list of critically endangered species.
Thanks to a greater awareness about the foods we eat, though, it's no surprise that the best restaurants anywhere in the world that feature true caviar – be it the Kaluga, Oscietra, Sevruga or the Beluga – have opted for nothing less than the highest quality farmed alternatives. Fact is, most of the best caviar today are farmed.
It could also be said that the successful aquaculture of high value sturgeons over the last few decades has led to a growing appreciation for a wider range of caviar, including lesser known picks such as Royal Belgium's "white pearl" caviar (from the Albino Sterlet) and Sturia's uniquely lightly salted Gueldenstaedtii caviar, that top chefs and avid consumers around the globe have embraced with surprising enthusiasm.
GROWING EMBRACE
Looking beyond caviar's well-earned prestige, a rise in more informed consumers has certainly helped drive up the demand for not just better but more conscious choices – world-class ingredients that are sustainably sourced and produced.
"Especially nowadays, most diners are looking for food that aims to comfort, surprise, and offer a sense of escape. Eating caviar is a simple way to indulge a little," said Benjamin Goh, who founded Singapore caviar brand, Caviar Colony, in 2019, following his investment in an established caviar farm in Yunnan, China just five years earlier.
He asserts that their goal at Caviar Colony is to make quality caviar more accessible to the public, but stresses that caviar "will always be considered a luxury food item as the process of farming sturgeon, harvesting roe, and treating caviar is a long and tedious process".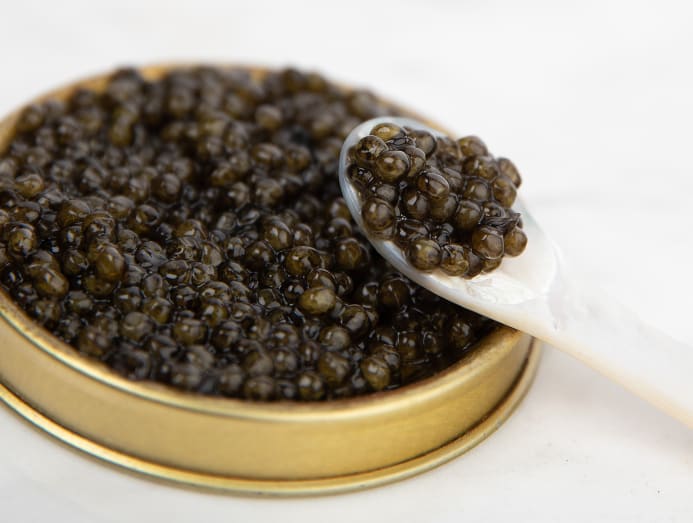 To do this well, though, production needs to be ethical and sustainable. "In general, consumers have more access to information and they will want to know how the sturgeons are taken care of, whether they are fed naturally or with antibiotics, or even how the roe are transformed into caviar during the ageing process," Goh expounded, noting for a fact how the brand has a responsibility to be transparent with their customers.
He also agrees that much of this growing appreciation for caviar can be credited to chefs featuring more of it in their dishes, in creative and unexpected ways – be it in stuffed Italian donuts or in milk ice-cream topped with extra virgin olive oil. "I personally enjoy adding caviar to Chinese-style steamed egg or steamed fish," he mused.
And while Goh believes caviar is best enjoyed on its own, he sees nothing wrong with how more chefs and consumers have been experimenting with "new ways to add this touch of indulgence in everyday items" – as long as good quality caviar is used, that is.
Quality caviar, he clarifies, does not smell or taste fishy and should not be overly salty or have overpowering flavours. As such, a good pairing will need to ensure its flavours are not overpowered.
GROWING INFLUENCE
To boot, the rare control that independent brands of caviar have on nearly every aspect of the farming and production process has made way for not only more unique expressions of this ancient yet still influential delicacy, as determined by the species and age of the sturgeon, as well as the ageing/maturation of its eggs.
Some brands are even able to customise orders based on the restaurant's preference – though this is only sustainable on a smaller scale, shared Goh. Nevertheless, the broad variety already available is inspiring.
"More recently, we've been able to access many beautiful varieties of caviar which has opened up the possibilities for how I use it in my dishes," said Shigeru Koizumi, chef-owner of modern kappo-style restaurant Esora, which is known for its elegantly progressive overview of Japanese cuisine. Caviar Colony is served here but not limited to the task of dressing or seasoning a dish. Instead, it takes on a variety of functions, including the lead role in some of its creative seasonal dishes.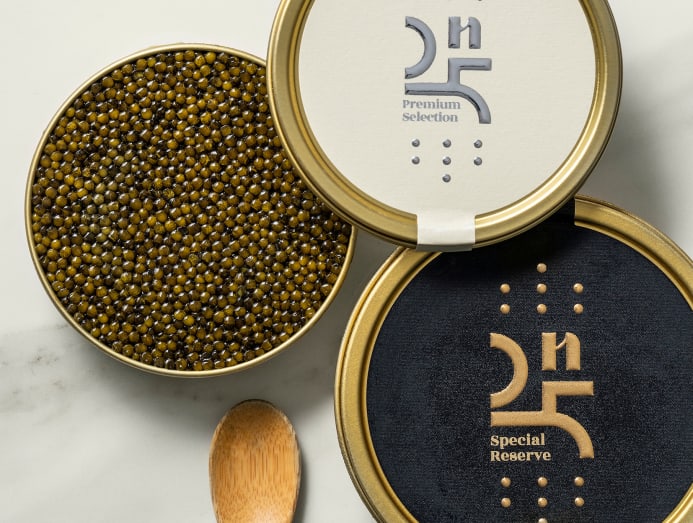 Great consideration is also placed on the type of caviar used when conceptualising dishes at modern French restaurant Saint Pierre, declares chef-owner Emmanuel Stroobant, who noted the reason for its switch from Royal Belgium Caviar (RBC) to the increasingly popular N25 – which also originates in high-altitude farms in Yunnan, China, and aged in Germany – as its caviar of choice is the latter's texture and umami finish.
He added: "To be fair, the products are completely different, even the way [the caviar] is produced is very different. RBC produces 'fresh' caviar, while the N25 signature caviar is aged. In order to age caviar, the fish has to meet certain requirements; for instance, the fish has to be of a certain age, and must have gone through at least four to five reproduction cycles. Each reproduction cycle increases the thickness of the membrane around the egg, and only those eggs can be aged. Ageing not only develops aromas and gives the caviar a nice umami finish, but it results in a wonderful melt-in-your-mouth texture, as the eggs are less watery."
Such dishes are therefore designed with a limited number of ingredients, allowing the prized ingredients and their synergy to shine. "For instance, our current 'caviar' dish sees Kuruma prawn and Jerusalem artichoke paired with a nine-month aged Keluga," Stroobant explained, noting how the caviar brings complexity to the dish, "while the sweet prawn and creamy Jerusalem artichoke perfectly balances the elegance and finesse of the caviar". A second caviar, generally an Oscietra, is served on the side, so that guests can further appreciate the differences in texture and creaminess.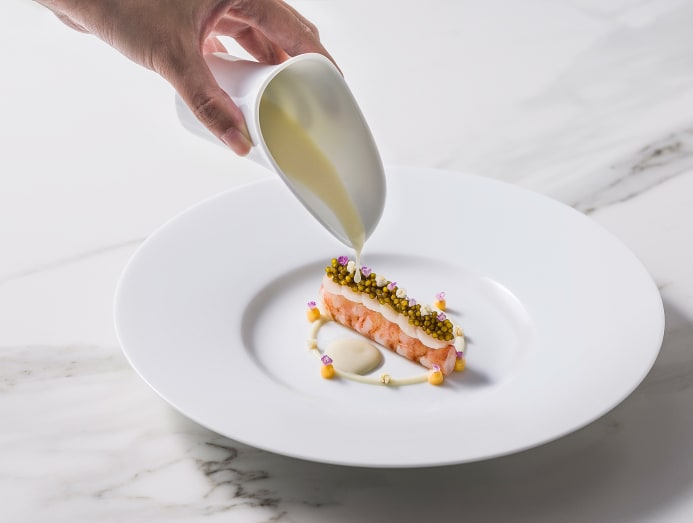 BEYOND THE OBVIOUS
This desire to explore new tastes and experiences has clearly made space for the once-intimidating caviar. While some will no doubt fuss about the lack of handmade blinis and fine champagne to accompany a taste, many others clearly do not seem to mind having some with fried chicken. Specifically, Andy's Fried Chicken, topped with 15g of Siberian sturgeon caviar at Club Street Wine Room (CSWR), the latest addition to the CURE Concepts line-up.
It started out as a takeaway special to celebrate National Day that ended up selling out for days, shared Audrey Choy of the group's marketing team. So it only made sense to include this bestseller on CSWR's menu.
She added: "The Royal Baerii Caviar (which we use at our sister restaurant CURE as well) is a fine-grained, high-altitude caviar that is recognised for its pure, elegant flavour and exquisite length, which is both fine and clear. It is also lightly salted which is important for striking a balance between the caviar and battered chicken."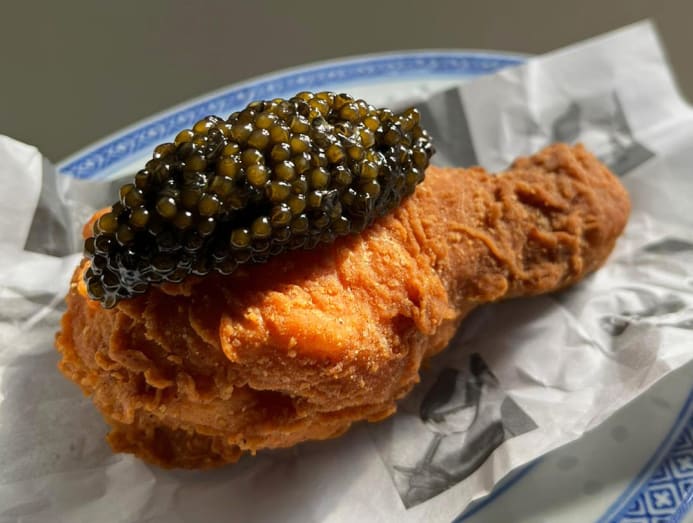 At Buona Terra, shares the modern Italian restaurant's resident chef Denis Lucchi, caviar is often used to elevate flavours, though more inspired pairings can be found with dishes like a serving of thinly sliced Kagoshima wagyu A5 sirloin that has been cured, bincho-grilled, smoked with cherry wood, accompanied by white asparagus, grated cured egg yolk, nasturtium, and topped with Calvisius Oscietra caviar.
He added: "The brininess of the caviar complements the richness of the fatty wagyu and sweetness of the white asparagus. The addition of caviar is a luxe touch, but more importantly, it brings out the flavours of the other ingredients and balances out the dish."
Another example that best illustrates this approach is a dish of organic scrambled eggs with sea urchin and Calvisius caviar, complete with the addition of truffle and creamy lardo di Colonnata.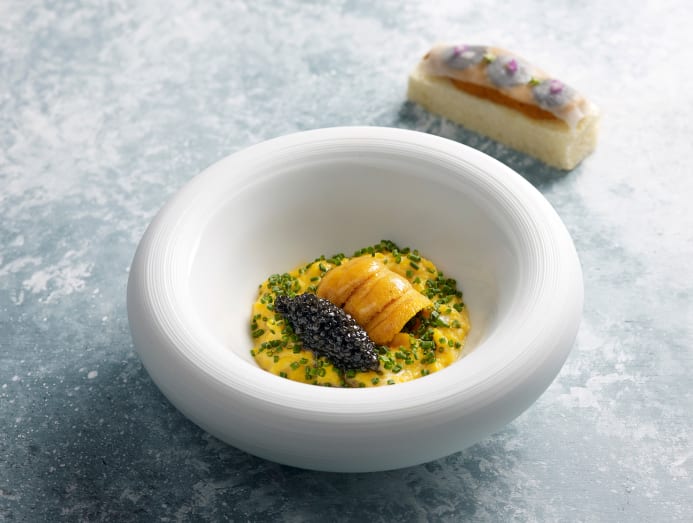 There are obvious reasons to go with this Italian brand of sustainably produced caviar – the farm is located close to Lucchi's hometown of Brescia in Lombardy – but however you choose to savour it, the quality of the product, he affirms, remains paramount.
It's also why mod-Sin pioneer chef Willin Low now prefers sustainably produced caviar from China; specifically Oscietra from 8 Gems (to boot, every part of the surgeon is used to minimise wastage).
So if you're having Low's Roketto Omakase, look out for his nod to cong you bing (Chinese scallion pancakes) that is inspired by his obsession with the humble prata. "I thought spring onions would work well with negitoro and a boost from this gem of the sea," he said. And why on earth not?