People in Singapore are spending top dollar on cruises to nowhere
The spacious and exclusive top-tier suites on Royal Caribbean International and Dream Cruises' ships are often sold out the moment they are up for grabs.
Before 2020, the last time Tjin Lee was on a cruise was ten years ago. Since last year, she has been on three cruises – and counting – with her family, staying in the top-tier suites on Royal Caribbean International's Quantum of the Seas and Dream Cruises' World Dream.
Lee is not alone. Cruise operators and travel agencies are reporting an increase in bookings for higher-tier cabins on these ships as cruises to nowhere are currently the closest semblance to going overseas.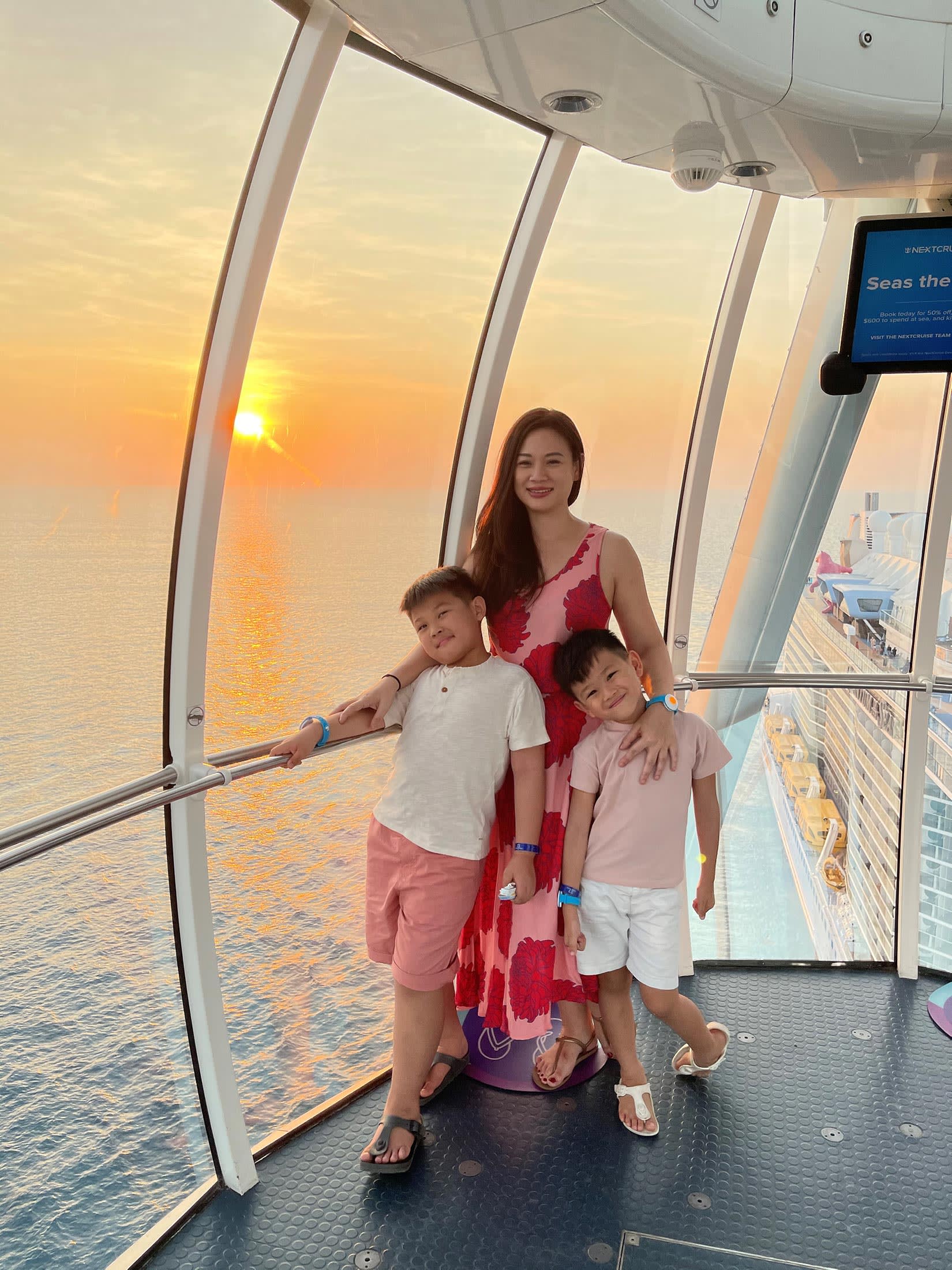 According to the Singapore Tourism Board (STB), Singapore captured almost one-third of the global cruise volume in the first half of 2021. The country was one of the first ports to resume cruising in late 2020 and to date, there have been more than 170 sailings carrying over 200,000 passengers.
Annie Chang, STB's cruise director, said: "Since the start of the pilot cruises to nowhere last year, we have been encouraged to see first-time cruisers who enjoyed their experience onboard Royal Caribbean International's Quantum of the Seas and Genting Cruise Lines' World Dream. In fact, some of them have become avid cruisers. Cruising continues to be a favourite for families with young kids, and the suites at both cruise ships are often booked out."
More comfortable and spacious interiors are the chief reasons behind the popularity of suite cabins and rooms with balconies, observed Jeremiah Wong, senior marketing communications manager at Chan Brothers Travel. He said: "Suite cabin guests can also enjoy benefits such as exclusive check-in lanes, VIP lounge access, butler assistance and suite guest dining areas." These travellers include couples, active seniors and families during school holidays.
Michael Goh, president of Dream Cruises and head of international sales at Genting Cruise Lines, shared that it has seen a 75 per cent increase in suite bookings during this period compared to pre-COVID-19 times.
"In Singapore, World Dream's two-night and three-night cruises are popular among the different market segments such as expats, families, couples and young travellers. Sometimes, we even see our guests combining both itineraries and go for the five nights when they are looking for longer cruise trips."
World Dream's The Palace suites come with benefits such as priority check-in, butler service, complimentary wi-fi and exclusive access to a private swimming deck and The Palace restaurant.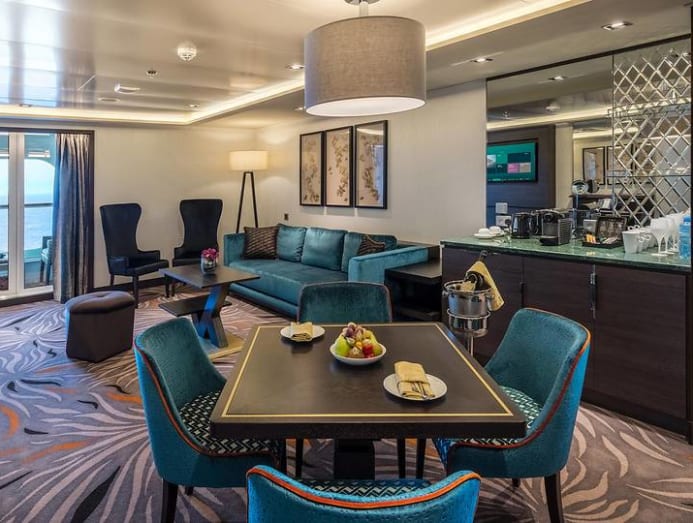 Lee, who is the founder and managing director of Mercury Marketing & Communications, took her first cruise last year on the Quantum of the Seas, where she paid around S$4,000 for one adult and two children for three nights in the Grand Loft Suite, a two-storey floating penthouse with a huge balcony, two full bathrooms and a dining area.
She liked the spacious accommodation and experience so much that she subsequently brought her father along on a four-night trip in the Royal Loft Suite, which spanned over 2,000 sq ft with features such as three large balconies, two Jacuzzis and a large dining area. It cost about S$7,000 for three adults and two children.
"The extra space, privacy and access to specially curated experiences that the suites offer are in even higher demand now, so the rooms… tend to sell out across most of the season as soon as they open for sale." – Angie Stephen
By that time, the cruise bug had bitten. Lee went on to book a three-night sail on the World Dream ship during the March school holidays, where she paid S$2,000 to S$3,000 for a Palace Suite on early-bird rates. Her plans for the September school holidays? You guessed it, it will be on board the Quantum of the Seas.
Angie Stephen, Royal Caribbean's Asia-Pacific managing director, said that there has been an increase in new cruisers coming onboard as well as demand for the Royal Suite Class rooms, which are available in three ascending tiers – Sea, Sky and Star.
Guests in these rooms enjoy complimentary access to beverage packages and dining at speciality restaurants, complimentary internet at sea, and priority entrance to onboard activities and entertainment options. Need a butler? Get the top-tier Star suite, which has a dedicated "Royal Genie" who will do everything from booking the best seats at a show to making meal reservations.
Stephen said: "The extra space, privacy and access to specially curated experiences that the suites offer are in even higher demand now, so the rooms, especially popular ones like the Grand Loft Suite and Royal Loft Suite tend to sell out across most of the season as soon as they open for sale."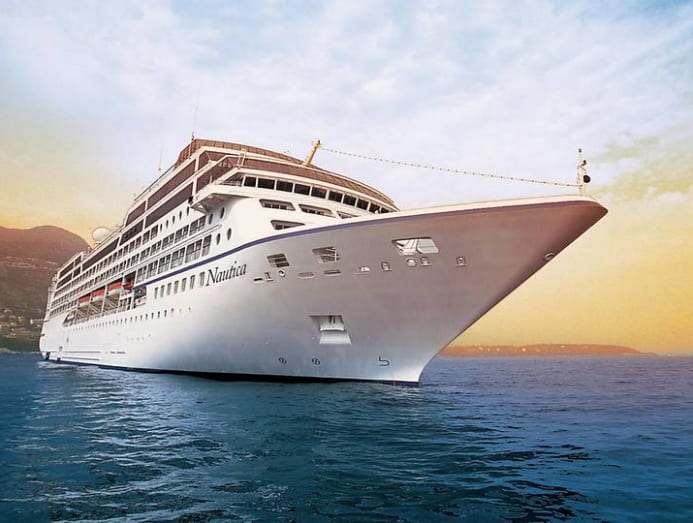 It looks like this penchant for suite sailings is being carried over to future cruises too. Steve Odell, Oceania Cruises' Asia-Pacific senior vice president and managing director, notes that despite a challenging year, the desire and demand for upper-premium cruising is strong. He said: "We have seen a positive response from guests in Singapore for our 2022 and 2023 closer-to-home sailings throughout Asia."
This includes the 22-day East Asia Escapade voyage leaving Mar 1, 2023 and the 20-day Shrines to Skylines journey from May 10, 2023. Both depart from Singapore on Oceania's Nautica ship and arrive in Tokyo and Dubai respectively.
A check on Oceania's website for both voyages show waitlists for all the top-tier suite categories, including the Owner's Suite that costs as much as S$25,899 per guest at promotional rates on a twin-sharing basis. These rooms are entitled to benefits such as 24-hour butler service, priority speciality restaurant reservation and complimentary mini bar. Fully sold-out itineraries: A 21-day Down Under Australia trip from Singapore to Sydney departing Nov 21, 2022 and a 40-day Far & Middle East Gems voyage from Singapore to Barcelona on May 10, 2023.
Odell commented: "After not travelling for an extended period, bookings are certainly further out than previously experienced. The 2023 East Asia Escapade voyage is part of our 2022-2023 Tropics and Exotics Collection, which opened for bookings on Mar 4 this year and is now more than 50 per cent booked within a matter of months.
"We can see that the forward booking curve has more than doubled for Oceania Cruises. It's testament to the enthusiasm that experienced travellers in Singapore have for immersive and memorable travel experiences with destination-rich itineraries."