Singapore's top restaurants buy their produce from local farmers; so should you
From Quan Fa Organic Farm to Ah Hua Kelong, Singapore's farmers tell us how they are growing their businesses despite obstacles such as the lack of manpower and natural resources, and how Singaporeans can contribute towards turning their tides.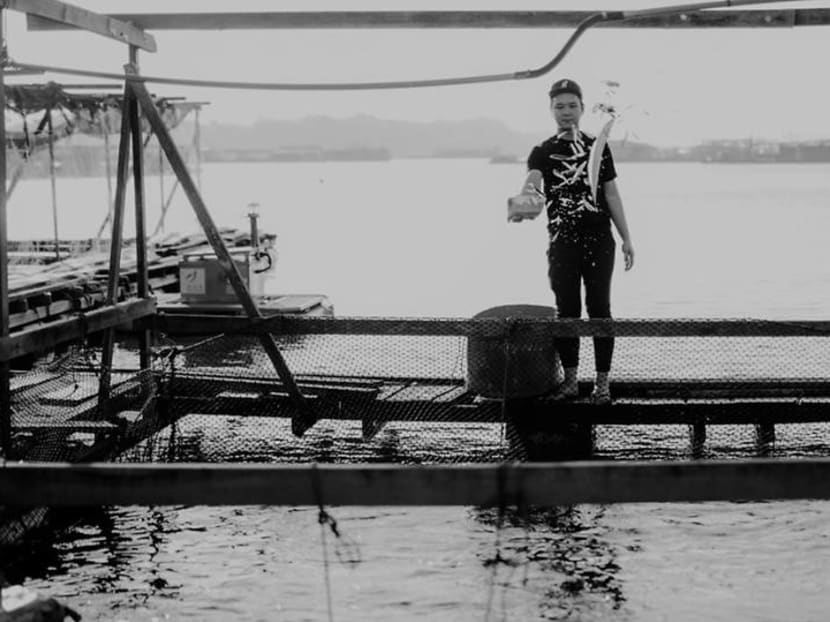 It is the challenge of the ages: Growing and delivering fresh food to Singapore's ever-growing population with the limited land we possess. Yet farming is a calling that a small group of individuals have taken up. Never mind the lack of land, natural resources and manpower. These things have never stopped our farmers, whose passion lies in growing food for the country.
Take Liao Chuan Huat, who established Quan Fa vegetable farm in 1999 with the simple goal of feeding his family better. Certified organic the following year, Liao grew his crops so that he was able to sell vegetables to Singaporeans who made the trek to his farm in the Lim Chu Kang area just to buy them.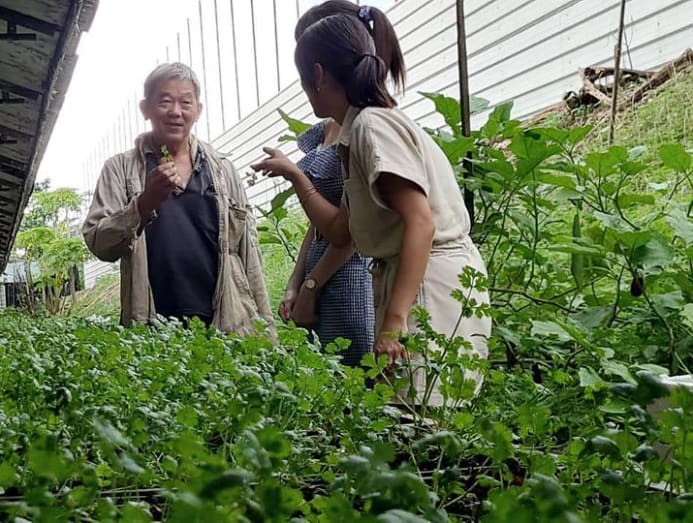 In 2008, Liao's son Jun Jie joined the growing family business and took his father's produce to wet markets, supermarkets, and to consumers online.
Quan Fa Organic Farm's growth was well on track, save for one snag: Last year, it lost its two-hectare plot as its lease came to an end. It moved to its current plot at Neo Tiew which, at almost 4,500 sq. ft., is but a quarter of the size of its former plot. Production dipped accordingly and it now imports vegetables from Thailand, Australia and Cameron Highlands to sustain and grow its business.
When the COVID-19 pandemic hit earlier this year, it took yet another toll on the business as border restrictions curtailed the supply chain.
"It was frustrating," said Quan Fa's marketing manager Lays Poh. "The upside was that there was demand, but just not enough supply." Undaunted, the company wrote a proposal to the Singapore Food Agency, detailing this simple economics tenet in a bid to secure the plot that sits beside it now.
"If we get it, it means we can produce more. But we will never go back to the same space that we had before," said Poh.
HOME TO ROOST
Toh Thye San Farm, too, began as a small family business. Though it was incorporated in 1979, its eponymous founder had been plying his trade as a chicken farmer who sold his fowl at wet markets for more than 20 years before that.
Today, Toh Thye San supplies ethically farmed chicken and other meats to supermarkets and Singapore's food services industry, including high-end restaurants such as Iggy's and Burnt Ends.
Now in its third generation, the family business has established farms in Malaysia to circumvent the issue of space, but cites cost and manpower as their main challenges. These it has side-stepped with automation – Toh Thye San Farm was among the first poultry suppliers to automate its slaughtering process. Come next year, it will move into the new Singapore Poultry Hub, the first smart and green factory for the industry in Singapore.
A joint venture with four other poultry companies – Kee Song Holdings, Sinmah Holdings, Tong Huat Poultry Processing Factory, and Tysan Food – the Singapore Poultry Hub will help the farms increase productivity and achieve new economies of scale.
"For example, instead of five slaughtering lines, we will all share one. And we will have an automatic cutting line that cuts chickens into eight or nine pieces (with less need for manpower)," said the company's head of projects Kenny Toh.
TEACH A MAN TO FISH
And then there is Wong Jing Kai, who is so passionate about fish farming – a so-called sunset industry – that he is looking to revive it for these modern times.
"I met (kelong owner) Ah Hua more than six years ago and after chatting with him, realised that there are lots of gaps to be explored in this (fish farming) industry," said the 30-year-old, who's now the company's managing director.
"What people considered a sunset industry wasn't that to me. It is only considered a sunset industry because people don't want to do the work. But there are so many opportunities, such as the fact that there was no local seafood directly available to the public."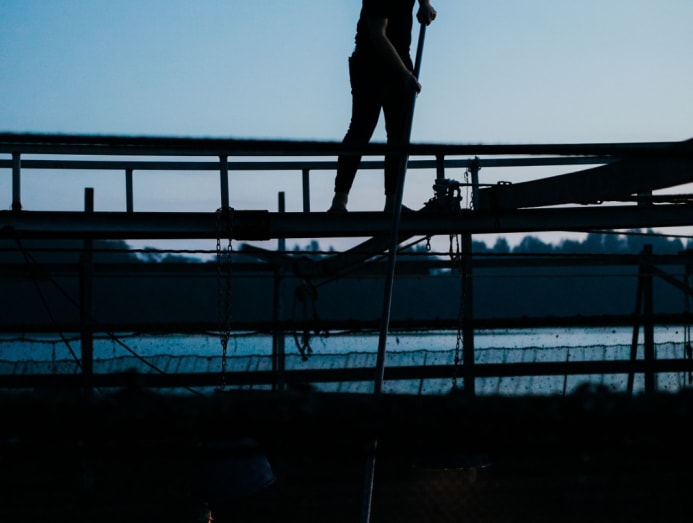 As Wong saw it, the best option was selling his seafood online at affordable rates. Today, Ah Hua Kelong sells its wares to Singaporeans on its website, complete with doorstep delivery, and supplies produce to restaurants like the Michelin-starred Labyrinth, which proudly state their provenance on the menus.
It also boasts its own restaurant, Scaled By Ah Hua Kelong and a franchise outlet Ah Hua Kelong @ Riang, which help to showcase and educate consumers about the farm's produce such as locally grown mussels and crabs.
His goal is to now expand Ah Hua Kelong, while raising awareness about the merits of fresh, locally grown seafood. Next on Wong's agenda is harnessing technology to update the farm and business.
"But to do that, we need sales. We've tried to put in small things where we can. We've brought in solar panels so that we can reduce the oil usage to run the generator. I'm now looking into death rates and survivability – the more the fish survive, the more we can sell," he said. "I'm also trying to get our farms certified sustainable."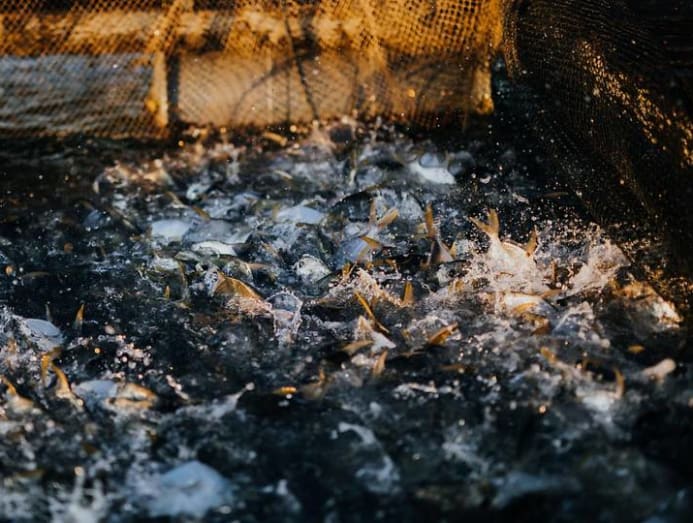 GROWING A NATIONAL GARDEN
A pioneer in Singapore's urban farming landscape, Edible Garden City has been key to the rising awareness of local produce among Singaporeans. Since its inception in 2012, it has championed the Grow Your Own Food movement by first helping people grow edible gardens in their homes and workplaces.
Today, it boasts three production farms in Queenstown, Raffles City Shopping Centre and Funan, where it grows up to 50 varieties of vegetables, fruit and edible flowers for restaurants and households.
"While Edible Garden City began with the business of edible landscaping, we have over the years understood the importance of a diversified business model that focuses not only on food production, but that also actively aims to build awareness of local farming in Singapore," said a spokesperson for the company.
"Hence, besides growing food and building gardens, over the years, we have expanded into offering tours and workshops, as well as growing kits and even lifestyle products."
SUPPORTING OUR LOCAL FARMERS
While Singapore now imports 90 per cent of our food, Edible Garden City is optimistic that we can accelerate food production to meet the country's "30 by 30" goal (i.e. produce 30 percent of our country's nutritional needs by 2030).
"Every Singaporean can do our part to help Singapore become more food resilient. These efforts are not limited to buying local produce. It could be by volunteering, talking about local producers or even patronising eateries that buy from local farmers," the spokesperson continued.
Quan Fa Organic Farm's Lays Poh added, "Singaporeans have this mindset that if it's imported, it must be good. But we want Singaporeans to understand that with traditional farming practices like ours, you can see the source; the produce is harvested and sent straight to the market. Cargo freight takes about seven days from overseas, so the freshness just isn't there anymore. The government has to help raise awareness of this and support the farmers as well."
"Self-sustainability is a very distant future for us, especially if you look at (rearing) chickens," said Kenny Toh. "It's a very land-intensive industry and bears hygiene risks because of disease and water pollution. Perhaps it's possible with vegetables or seafood, but it would require a lot of help from the government."
Ah Hua Kelong's Wong says that imported produce provides variety, but locals should consider Singapore-farmed produce as an option more often. As he succinctly put it: "We should be a source option, not a second choice."