As Singapore gradually opens up, how are large-scale events being carried out safely?
From pre-event testing to the deployment of tracking technology, event planners are trialling all ways to pull off shows and meetings with more than 250 attendees safely – and in style, too.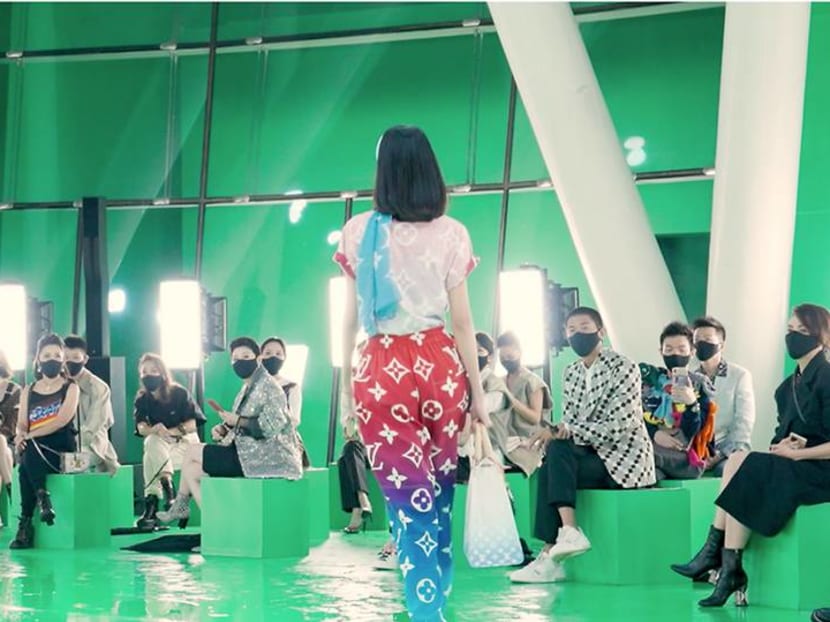 When IMC Live Global announced the first live concert line-up for 2021, Singapore music fans were elated and immediately on standby to book their tickets. All 11 editions of IMC's Al!ve series at Capitol Theatre featuring various Asian artistes, such as Singaporean jazz musician Jeremy Monteiro and singer Art Fazil, and Taiwanese Mandopop artiste Yuming Lai, are now sold out.
IMC Group Asia's group chief operating officer Romell Song said that the support showed Singaporeans' desire to gain some semblance of normality back into their lives. "There's an energy and excitement that only a live performance can bring, and our artistes and their fans look forward to that."
From Apr 24, up to 750 persons are allowed at live performances, sports events and business-to-business meetings such as conferences and exhibitions.
Official guidelines for concerts are yet to be known and the maximum capacity remains at 250 at the time of writing. While pre-event testing looks like the most viable method for holding large-scale events safely, it remains to be seen if attendees would find multiple tests worth their time and effort.
The largest concert with mandatory pre-event Antigen Rapid Test (ART) to-date was a 400-strong crowd at a two-night indoor concert at the Sands Theatre in Marina Bay Sands last December. Some attendees arrived several hours prior to the show for testing – ART takes half an hour to yield results – while others had to make their way to designated clinics earlier on the same day.
With vaccinations underway, event attendance would be easier for vaccinated individuals: Those who have completed the full regimen and developed sufficient protection (i.e. two weeks after the second dose of the vaccine) can skip pre-event testings.
In March, organisers of tech conference Geo Connect Asia 2021 used pocket-sized movement dongles to track the location, distance and interaction time between attendees at the two-day conference held at Marina Bay Sands. Facial recognition and a QR code-based, contactless check-in system were also used for the event.
For IMC, current safe-distancing measures include compulsory check-in via the TraceTogether app, zoning of the audience into groups of 50, prohibiting intermingling between zones and having single-direction entry and exit points.
Song said that all overseas artistes entering Singapore undergo a Stay-Home Notice or centralised quarantine, and they are encouraged to tell fans to clap along instead of singing out loud during the concerts.
Song shared: "We launched Singapore's first series of live concerts in 2021 because we felt it was necessary for us to operationalise early and improve as the situation gets better. This mode of concert management is still relatively new and we will use this opportunity to study how to make it smoother and more efficient so that the experience for concert-goers will be enhanced."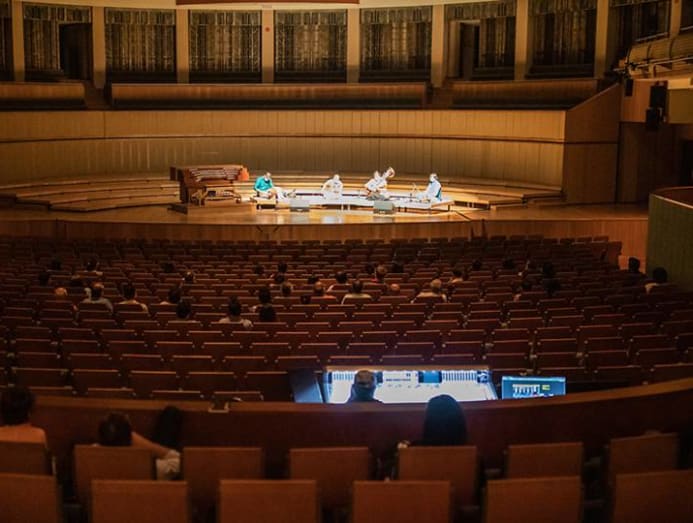 Those attending the O Soothest Sleep – Bitten's Serenade for Tenor, Horn and Strings performance at the indoor Esplanade Concert Hall had to produce negative COVID-19 ART or Polymerase Chain Reaction (PCR) test certificates to be admitted into the venue.
Esplanade also worked with ticketing service and solution provider SISTIC on a new ticketing system that can automatically assign chosen seats to be "bubble wrapped" with empty seats around to ensure physical distancing between audiences.
Rachelle Tan, Esplanade's director of venues and planning, said: "We continue to experiment and improve on various seating configurations such as single seating, seating in pairs or groups of four persons. We also stagger the arrival and exiting of audiences into and out of the venue and implemented more contactless and self-service solutions at the front-of-house."
During the Huayi Chinese Festival of Arts from Feb 19 to Mar 14, one of the performances was that of sound artist GayBird performing via livestream from his home base in Hong Kong alongside Singapore's music ensemble Concordia Quartet live in the Esplanade Recital Studio.
Another Esplanade festival, A Tapestry of Sacred Music, held at the beginning of April, featured a musical dialogue between Turkish ney (reed flute) musician Kudsi Erguner in a pre-recording alongside ancient music singers La Voix Medievale live on stage.
Tan said: "While digital allows us to reach a wider audience beyond the live performance, we know that it can never replace the immediacy and community of the live experience. We will continue to programme hybrid festivals with both digital and live components, and continue to learn, improve and evolve our offerings.
"We will need to find the right balance and a sustainable operating model as there are higher cost implications, digital fatigue, as well as more demands technically and in terms of preparation."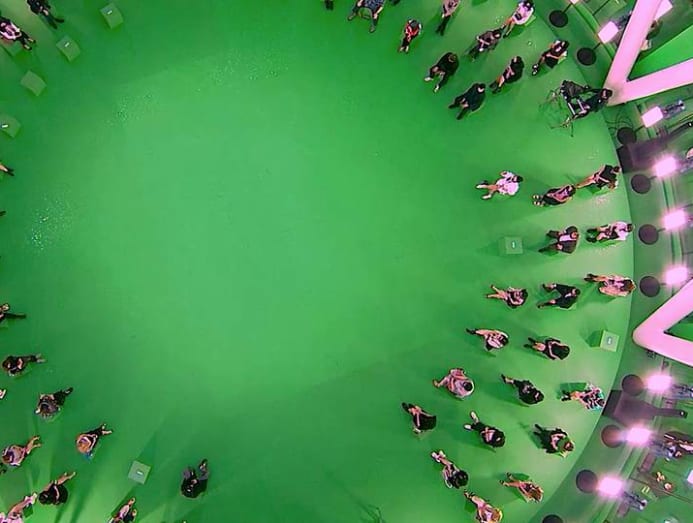 It looks like the industry is heading in the right direction. Louis Vuitton's first "phygital" catwalk coupled with a livestream on Mar 23 signalled confidence in Singapore's technical capabilities and the execution of large-scale events safely without losing the crucial personal touch.
"From a luxury or fashion brand's perspective, a major fashion show or event like this is held in key markets for the brands. When a forward-looking brand like Louis Vuitton is prepared to invest in a 'phygital' show in Singapore in such times, it is a strong endorsement on several fronts," declared David See, founder and managing director of Lumina Live!, who collaborated with local fashion veteran Daniel Boey to direct the show.
See already has a number of branded exhibitions in the pipeline and "an exciting activation with an international brand" for the second half of the year.
"Branded exhibitions and pop-up stores are currently possible, as well as exclusive by-invitation-only product previews. It remains to be clarified if gala dinner events for luxury brands are permissible under the new guidelines. I would like for the regulations given to MICE activities to be applied to luxury and lifestyle events, as currently MICE activities appear to have more leeway compared to leisure or lifestyle events."
For sure, it won't be long before we can mingle confidently in larger numbers and attend our favourite shows and social events again.