How luxury brands in Singapore are coping with the novel coronavirus outbreak
CNA Luxury reached out to several luxury brands across various sectors to find out what measures have been taken and how brands are dealing with the situation. Here's what we found.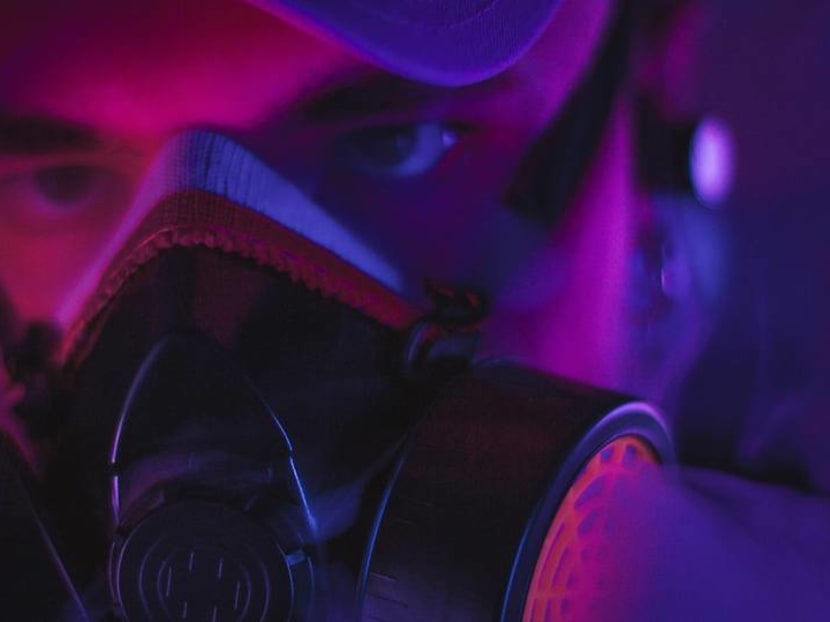 The World Health Organization has declared the novel coronavirus outbreak a global health emergency, as the number of cases worldwide continue to climb. As of Feb 4, Singapore has a total of 18 confirmed cases, the fourth highest in the world after China, Thailand and Japan.
As public fear continues to grow, CNA Luxury contacted several luxury brands across the horological, fashion, F&B and hospitality industries to discover precautionary measures that have been put in place. Many were not forthcoming in providing answers, citing reasons such as sensitivity of the issue and corporate policy restrictions.
Those who did respond cited measures such as stepping up hygiene procedures and health checks among guests and staff. And while the novel coronavirus outbreak has prompted the cancellation of some festivities, major events such as the Singapore Airshow is set to go on as scheduled, although some private jet companies have announced their withdrawal from participation.

HOTELS RAMP UP TEMPERATURE CHECKS, HYGIENE PROCEDURES
With travel restrictions in place in several countries, including Singapore, the hospitality industry is expected to take a hit from the outbreak. Hotels in Singapore are stepping up preventive measures to minimise the risk of transmission. These include intensifying hygiene procedures and implementing temperature checks.
In response to queries by CNA Luxury, Accor, which operates several luxury hotels in Singapore including Raffles Hotel, So Sofitel Singapore and Swissotel, said in a statement, "The safety and wellbeing of our guests and staff is our highest priority. We have instructed all our hotels to implement measures to minimise risk of transmission. As a precaution, our hotels in Singapore have carried out additional hygiene procedures including cleaning and disinfection, as well as other measures recommended by the Ministry of Health."
Similarly, at Marina Bay Sands, cleaning and disinfection of public areas and common touch points have been intensified. Surgical masks and hand sanitisers have been made available for guests. "We have also displayed public advisories at key locations on property to identify visitors from Hubei Province and those who may be feeling unwell. We have also progressively deployed temperature screening measures on property, starting with the Casino and Hotel," said a Marina Bay Sands spokesperson.
For IHG, which manages InterContinental Singapore, Regent Singapore and InterContinental Robertson Quay, educating staff has also been a priority. "We have taken a number of steps in the last few weeks to raise awareness of the novel coronavirus with our hotel teams. Our hotels have been prepared on policies, procedures and preventive measures to minimise the risk, as well as the actions to take in the event of an occurrence at the hotel," Michael Martin, General Manager of InterContinental Singapore and Regional General Manager of IHG Singapore and Batam told CNA Luxury.
"We have taken a number of steps in the last few weeks to raise awareness of the novel coronavirus with our hotel teams. Our hotels have been prepared on policies, procedures and preventive measures to minimise the risk, as well as the actions to take in the event of an occurrence at the hotel." – Michael Martin

CNY EVENTS CANCELLED, PRIVATE JET NO-SHOWS AT SINGAPORE AIRSHOW
Following the recent holidays, several brands and companies were slated to hold Chinese New Year events, but the coronavirus has put a dampener on the celebrations. An EDM sent out by The Hour Glass communicated the cancellation of the company's Lunar New Year celebrations scheduled for Feb 7 at its Knightsbridge flagship store. According to the EDM, the yearly affair, which sees the gathering of watch enthusiasts and collectors, was cancelled "as a precautionary measure in line with preventive efforts taking place across Singapore and the region".
However, February's much-anticipated public exhibition, the Singapore Airshow 2020, is scheduled to go on. But this is without the presence of at least two of its biggest private jet exhibitors, which will no longer attend. Canadian aircraft manufacturer Bombardier told CNA Luxury that the company has pulled out of the show. A report by Reuters also stated that American aircraft company Gulfstream will not be exhibiting. The decision was "a precautionary measure to protect the health of employees", the report said.
TEMPERATURE CHECKS, FORCED LEAVE AT RESTAURANTS AND SPAS
Over at restaurants Bochinche and Noka, daily temperature checks for staff have been implemented, said Chua Koon Beng, Director of parent company Spa Esprit Group. "Any staff who has travelled to select China cities have to be on forced leave for 14 days after they return to Singapore," Chua added.
The Spa Esprit outlets, which offer services such as massages, facials and other beauty treatments, will also not accept customers who have travelled to China within the last 14 days or who are feeling unwell.
While the group expects a drop in customer count for its beauty brands, it remains confident that this drop will not be too significant a number. "We have clear protocols set in place to protect both our staff and customers. Furthermore, our brands are known for their high level of service standards, especially our strong focus on hygiene," said Chua.
Chua believes that the climate of fear, which is keeping people at home, will dissipate in a few weeks, "and soon it will be life as we know it. We can trust our authorities to step up the immigration checks and reduce imported cases as the first line of defence which we know is already in place," he said.