Singapore's most exciting new restaurants are bars. Or is it the other way around?
The pandemic has changed the way we eat and drink out. That might explain the new slew of establishments that blur the lines between bar and restaurant.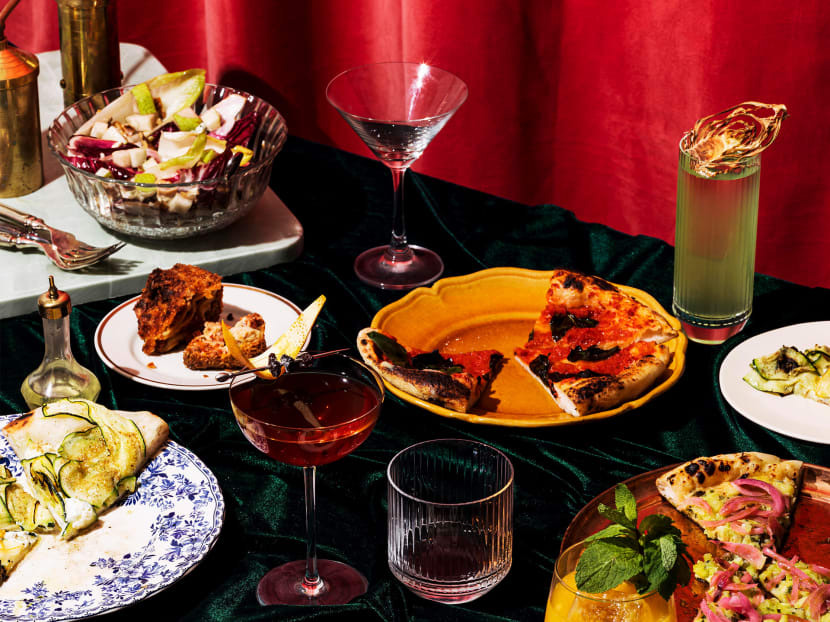 For the last 18 months, restaurants, bars and diners have bent, swivelled and stretched to keep us fed, engaged, socialised and employed. Safe distancing, lockdowns, semi-lockdowns, tables for only two, no music, no mingling – we've dodged the hits, dutifully ordered takeaway, stopped drinking at 10.30pm and shot dirty looks at the shrill voices from the next table amid the echoes of a music-less dining room.
Evidently, we are a resilient people and these strange times have spawned a new breed of F&B establishments designed to offer the complete experience in one space. Where in the past a big night out involved dinner at a restaurant and drinks at a bar and/or club, the last year has heralded the need for food, booze, wine and coffee in a single venue. Why waste an evening bellying up from place to place when you have to put down the bottle at 10.30pm, right?
In that sense, it is possible to view the latest clutch of restaurants and bars as the outgrowth of this strange phenomenon.
PIZZA IS THE NEW GOURMET BURGER
Still in its soft launch phase, Nemesis – helmed by cocktail bar veteran Peter Chua – is one such establishment. Part-bar, part-pizza parlour, it is designed to elicit a degree of discomfort by breaking the norms, explained Chua.
"It's a bit like provocative art. If we're not annoying you with the aesthetics or the food or drinks, then we're not doing it right," he enthused. "Although we are serving traditional Neapolitan pizzas, we are switching out what is traditional… so we have a potato salad on a white-based pizza or zucchinis with yuzu kosho and bechamel. They are pizzas in every sense of the word, but the flavour profiles aren't anything you'd find in a traditional pizza place. In turn, the drinks are casual and approachable."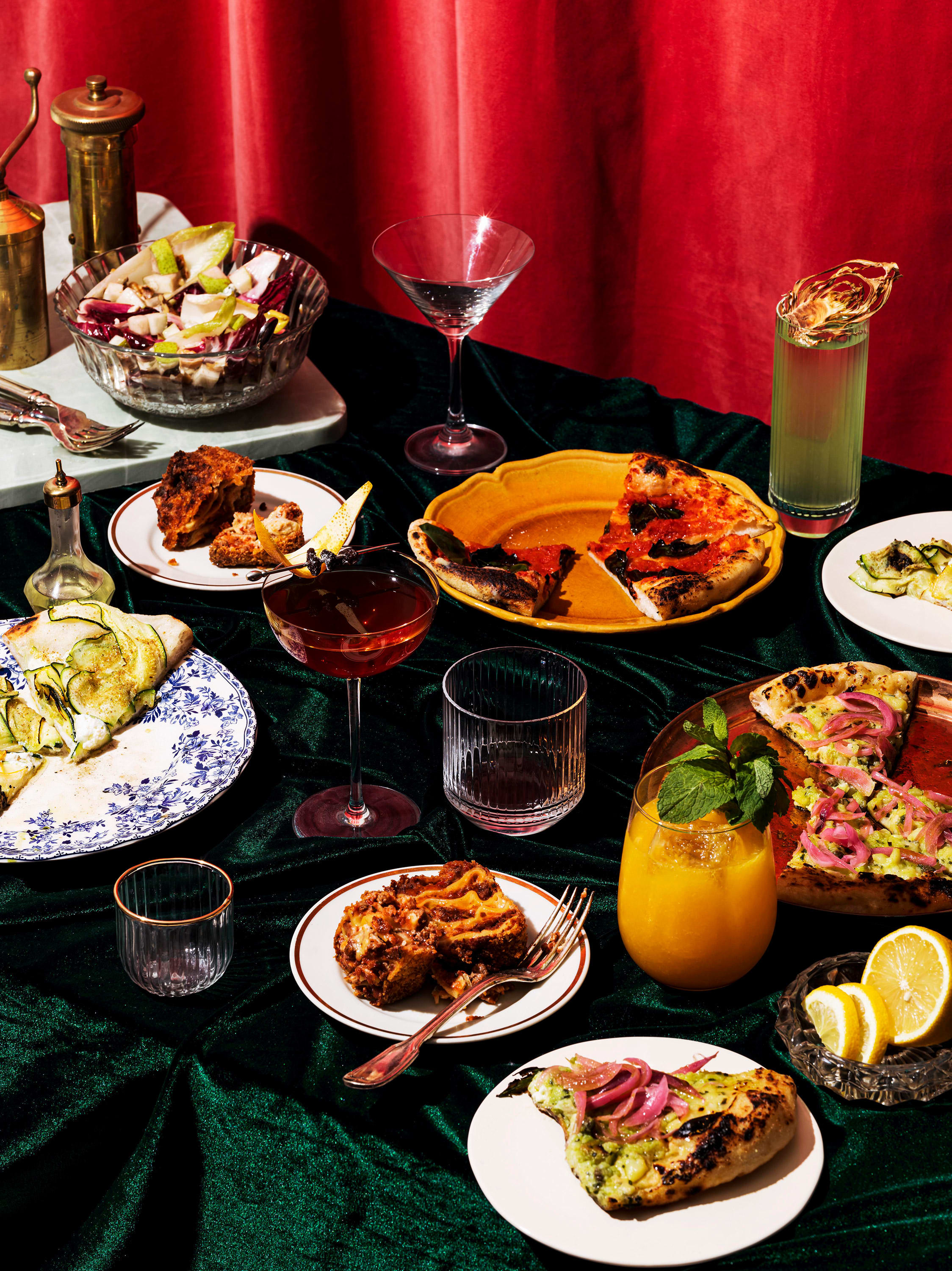 Similarly, the young industry veterans from the Cicheti Group recently opened their latest concept, Wild Child Pizzette. The restaurant serves small 10-inch Neapolitan-style pies (hence the word "pizzette") designed so diners can order a variety to share along with a selection of natural, organic and biodynamic wines curated by co-owner and sommelier Ronald Kamiyama. Also on the drinks list are ancient nihonshu (okay, sake) and craft beers that are as esoteric as they are fun to discover.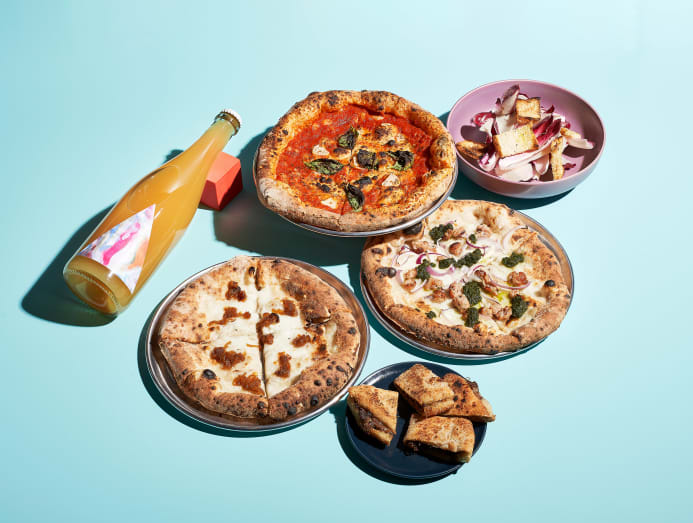 "We definitely see less of a divide between kitchen and bar. Chefs and bartenders are doing more similar things too, like fermentation… the fact that the gap is narrowing between our industries makes it a lot more exciting." – Vijay Mudaliar
Meanwhile, the team behind popular pizza restaurant Lucali BYGB unveiled an "unorthodox wine hall" called Corduroy Palace headed by wine director Marcus Chen, late of Jaan by Kirk Westaway. The bold, artsy space lets guests choose from 10 wine coolers that flank its hall or glean recommendations from staff, all of whom are trained sommeliers.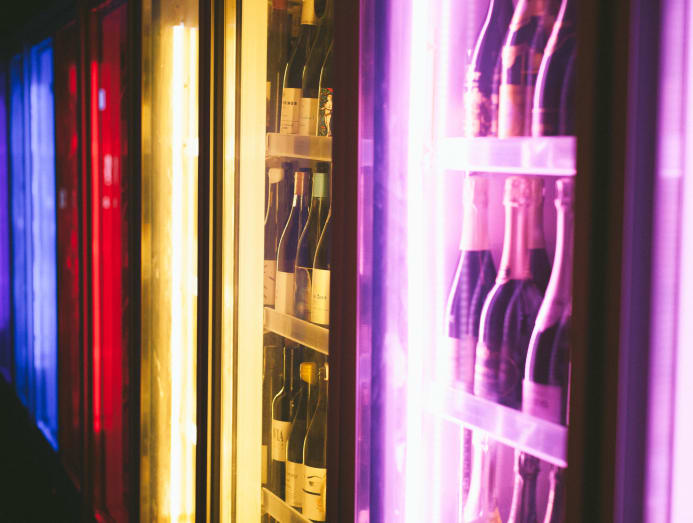 Located behind its equally new sister pizza joint Proper Slice, Corduroy Palace serves a menu of things as simple as a crisp Waldorf salad and canned fish from Portugal, or as luxe as a 300g prime rib with a fully loaded baked potato crowned with oscietra caviar.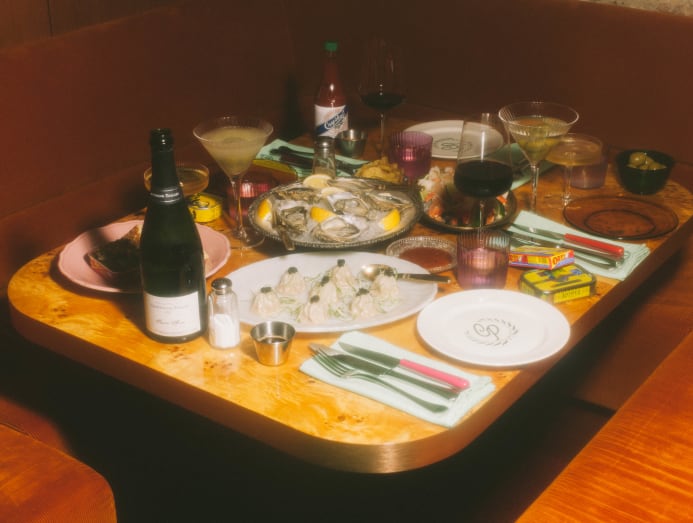 ROOT TO TIP, NOSE TO TAIL
Several weeks ago, acclaimed bartender and owner of Native, Vijay Mudaliar, premiered his latest concept Analogue Initiative. Anchored by a sweeping bar made from 1,600kg of 3D printed plastic, the idea is centred around circumventing entrenched F&B systems and exploring more sustainable and responsible ways to offer a good time.  
The menu then is entirely vegan, with the likes of jackfruit-filled tacos and plant-based nuggets. "We also try to find analogues or solutions for our cocktails… for example, we use carob for a chocolate-flavoured drink and chicory root, which is a common analogue for coffee, in our non-alcoholic espresso martinis," explained Mudaliar.
At the weeks-old Club Street Wine Room, guests while away the evenings over wines fermented in traditional cellars, under the sea or in clay pots as they nosh on beautifully made dishes that feel like off-shoots from sister restaurant Cure's menu.
And while Rebel Rebel isn't a new wine bar, three weeks ago it installed Alysia Chan from the now-defunct Black Swan as head chef. Chan brings her nose-to-tail expertise to the bar's food menu with dishes like a pig trotter, whose meat is made into a sausage and stuffed back into the knuckle's glove. It is paired with a sauce made from its bones and enriched with sherry vinegar and mustard to cut through its richness.
"The 10.30pm curfew on serving alcohol hasn't changed the way we think about food because we've always been a very food-focused wine bar," said Rebel Rebel's co-owner Eugene Goh. "(The growth of more food-focused bars) has definitely intensified competition, but we welcome it because the casual-yet-serious food scene is underdeveloped in Singapore. And that we are getting more of such places is good for the industry."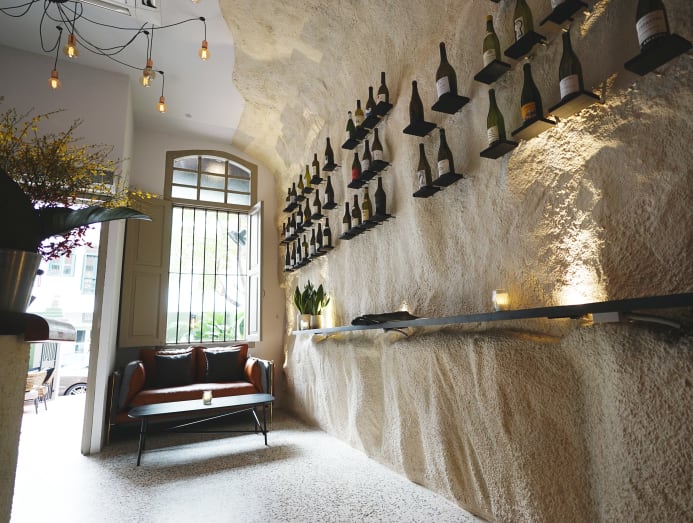 Mudaliar shared similar sentiments: "People want to go somewhere for the full experience these days," he said. "I'm not sure if it's because of the new laws, but we definitely see less of a divide between kitchen and bar. Chefs and bartenders are doing more similar things too, like fermentation, for example. We are finally working more closely together, which is nice. The fact that the gap is narrowing between our industries makes it a lot more exciting so we can see a bigger demand."
As consumers, we're raising a glass – and a fork – to yet more options for a good time.