All your favourite restaurants fully booked? Here's how to snag a reservation
With restaurants benefitting from closed borders, it's never been more difficult to score a seat at the city's best tables. We tell you how to maximise your chances.
It's a late Friday afternoon. Your body has had enough of the week-long grind and your brain is done too. You've worked in excess of 45 hours, taken three too many Zoom calls, and spent too much time explaining something so straightforward you can't believe your manager doesn't understand it.
You're ready for an early drink and dinner at that restaurant everyone's talking about. But you're late. Every restaurant you call is booked solid. You could now brave the hawker centre and humidity, or arrange a McDelivery while you slink home in lonely surrender.
You would have had better luck if you had planned ahead, of course. And by planning ahead, we mean sitting by your computer or tablet, fingers poised to book a coveted reservation at exactly 10am, at least two months ahead on the first of the month (that's the only way to score a spot at popular modern Singaporean restaurant Mustard Seed, by the way).   
Restaurants, if you haven't already heard, are the happy beneficiaries of the travel dollars that Singaporeans haven't been able to spend. And it certainly seems like the more expensive the establishment, the less available it is.
Take Burnt Ends, where the pleasure of sitting by an open kitchen in front of coal grills emanating thick waves of warmth will set you back upwards of S$230 at dinner. Reservations are released 30 days in advance and are snapped up faster than Lil Nas X's unofficial "Satan" Nikes.
Japanese restaurant Shoukouwa, which has prices starting from S$320 for lunch to S$480 for dinner, is more or less booked solid for the next two months as well. While customers can try to book on its website's reservation page, Edina Hong of the Emmanuel Stroobant Group, which owns the restaurant, said it's easier to call and ask when they can be slotted in.
"They can also leave their name and we will call them when there is a cancellation, which happens sometimes a week or so in advance," she added. "Very often, people come in for a meal and then book their next reservation before they leave. We only have eight seats so reservations fill up quick."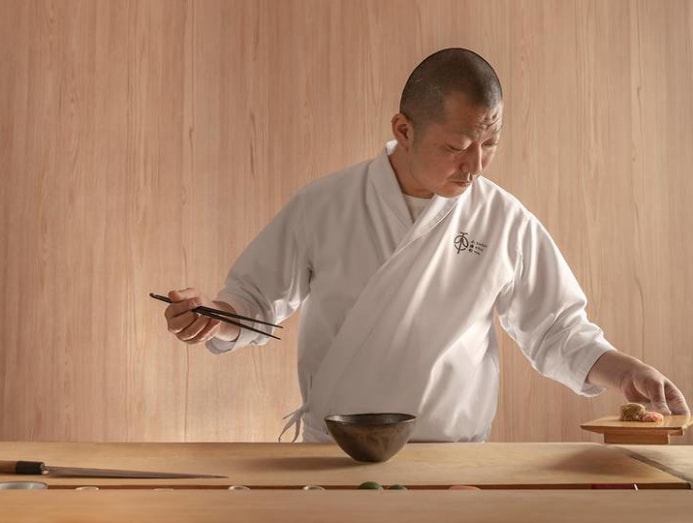 LOOK UP, KEEP UP
Paying attention to time and social media serves the eager diner well. Many restaurants have booking systems where reservations open 30 to 60 days in advance at specific times.
Upscale kappo restaurant Kisho, for instance, opens reservations at 10am on the first day of each month, while Odette – voted number two in Asia's Best Restaurants 2021 – accepts bookings 60 days in advance. Wildly popular Japanese restaurant Esora releases reservations at 12pm on the 1st and 15th of every month, two months ahead.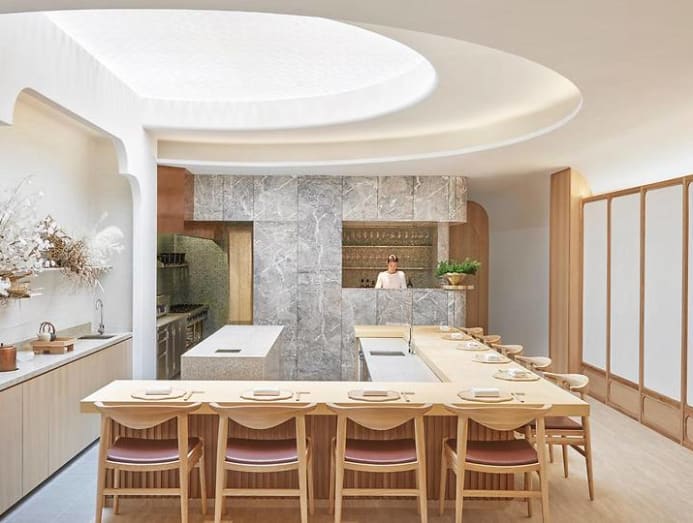 Once aware of these schedules, all that's left to do is set your alarm and keep your browser poised at the exact time. Then it's that old-fashioned game of fastest fingers first.
"Our seats are usually fully booked from the moment slots open," said a spokesperson for Odette and Esora, which are both under the stable of The Lo & Behold Group.
"We feel incredibly humbled and grateful for the support every time this happens. As much as possible, we try to accommodate all enquiries. If guests have difficulty making a reservation, we always encourage them to drop us an email where we can offer alternative dates or times to accommodate their schedule. Alternatively, we will invite them to be placed on the waitlist to be contacted promptly should a table become available."
Social media is another means of keeping an eye out for available reservations. Establishments like Appetite, Mustard Seed and The Orientalist House use the likes of Instagram to broadcast the release of new reservation dates or last-minute cancellations that the public can snap up.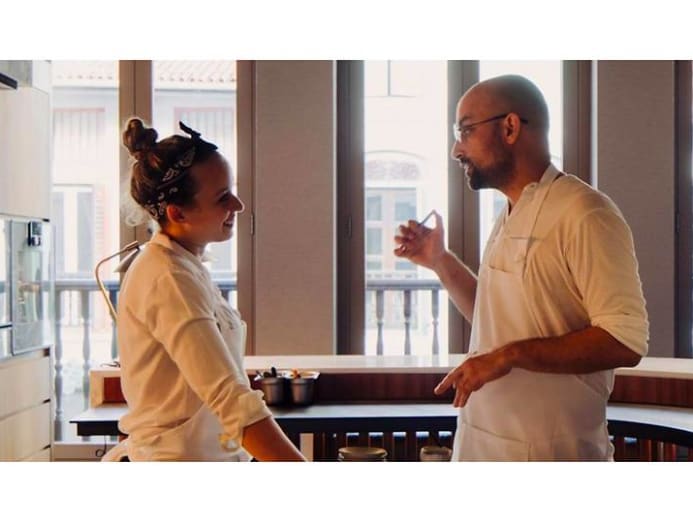 A less painstaking way of snagging a booking is settling for an off-hour reservation at say 2.30pm, 5.30pm or 9.30pm – if you're not famished by that time. Alternatively, lunch bookings at fine restaurants like Odette can be easier to come by since there are the odd one or two available tables (or seats in the case of larger Japanese restaurants like Hashida Singapore) earlier in the week.
Because restaurants are configured in their own unique ways, sometimes changing the number of people in your party gives you a better chance of scoring a table.
When we tried booking a table for two at Mexican restaurant Nixta some months ago, the reservation system showed no availability for the next couple of months. However, when we changed the request to a table for four, several options appeared.
And then there's the old-fashioned strategy of calling in favours or booking your next reservation as soon as you've finished your meal at the restaurant. It is much easier for restaurant staff to find you a spot when you're personally picking out dates with them.
Finally, it always, always pays to be a gracious guest. If you show appreciation for the food and service, and perhaps even tip well, restaurants would be far more willing to bend backwards to have you back time and again.