Business is booming for Singapore's bike retailers, but the picture isn't all rosy
Demand for bicycles that cost up to five figures has increased, but global supply shortages are holding back sales numbers. The longer waiting times have also led to disputes between customers and retailers.
Business is booming for bicycle retailers. Or at least it seems to be. Just do a quick straw poll and you'll probably find that one, if not more, of your friends have taken up cycling in the past year.
Call them travel-starved, lockdown escapists, or even just people trying to find something new to do while stuck on an island barely 50km across (and getting fitter in the process), but the ongoing pandemic has seen a fairly significant number of people picking up cycling as a hobby.
Now, this evidence might be circumstantial, but given the numerous recent calls to license/legislate cyclists on the road, parks teeming with bikes and the number of people posing with their two-wheelers on social media, it seems cycling is now the sport du jour.
After all, there's quite a bit to love about it. Firstly, it lets you get out of the house, gets you fit and if it interests you, allows you to indulge in a bit of gear acquisition, if that's your bag.
But what isn't circumstantial evidence, however, is how empty bicycle shops seem to be these days. Not of people, mind you, since most times will see these retailers heaving at the seams with customers (within safe distancing rules, naturally), but the floors have almost universally been swept clean of shiny new bikes.
In some cases, the bikes are snapped up by hungry customers as soon as they're removed from their shipping cartons and assembled. This chronic shortage of bikes available in stock has led to what Vivian Yuan, co-founder of local retailer Mighty Velo (a self-styled "folding bike specialist" who got into the bike retail by "sheer accident") called a "vibrant secondhand market" where new, and even used bicycles are sold for amounts that she says isn't reflective of regular market conditions.
Prices for new bikes range from just under S$1,000 for a CarryMe to a little over S$6,000 for top-end Birdy folding bikes.
So you might think that bike shops are making money hand over fist, whose owners are triumphantly throwing giant wads of cash into the air.
The reality, however, is that while business is definitely good, it's nowhere near as good as what those aforementioned empty showroom floors might suggest. Yuan said Mighty Velo's sales have gone up by around 25 per cent, with similar rises being reported by used bike/bike components retailer BikeMart at 20 per cent. One doing a little better is multi-brand retailer and distributor, The Bike Settlement, which recorded a 30- to 50 per cent increase from 2019.
Not quite the two- or threefold increase we were expecting, then.
The biggest reason for those empty stores, with all three retailers echoing it in unison, is a bottleneck on the supply side. Kelvin Ng, owner of The Bike Settlement, where certain Factor models can cost upwards of S$10,000, said that delays and shortages up and down the supply chain as a result of the pandemic have seen wait times balloon to just over a year.
A similar situation can be observed in the automotive industry, where shortages of computer chips, an integral component in the highly advanced automobiles of today, have seen thousands of half-completed cars languishing on factory floors.
These delays are especially painful for Bike Mart, as marketing manager Jerry Tan explained. Having recently acquired the right to sell Wilier Triestina's (a high-end Italian brand which has bikes costing well over five figures) wares in Singapore, he's had to return customers' deposits simply because stock wasn't arriving in a timely enough fashion.
Ng of The Bike Settlement is getting around this issue by "sourcing as many variations of bikes and accessories which are in stock, or have earlier delivery dates, so as not to disappoint our customers".
Tan also admits to having to "get creative" with sourcing. Where in the past Bike Mart relied on Singaporean distributors, Tan has now had to find parts from other countries in the region, going as far afield as Italy.
"If you know that whatever you ordered isn't going to come in, you got to think of [other] ways to get revenue," said Tan.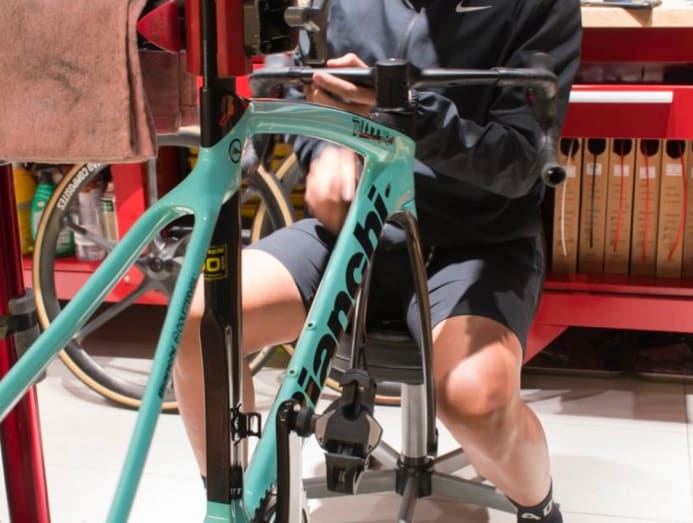 Of course, with an influx of customers, many of whom are new to the sport and unfamiliar with the rhythms of bike shopping, the mechanical ins-and-outs of bike ownership, along with the extended waiting times for a new bike, tempers are bound to, well, fray.
Mighty Velo posted on its social media channels in early April this year exhorting some of its customers to "stop your verbal abuse". The post, which quickly went viral, drew the usual polarised crowd of supporters and detractors, with the former rallying to Mighty Velo's side and the latter saying perhaps the retailer somehow deserved all the brickbats it got.
In any case, Yuan is adamant that the pandemic has changed customer expectations, and shared several more stories of having to handle difficult customers, among them some who came in demanding discounts from a 2019 advertisement.
Handling difficult customers during this time is also something that Bike Mart's Tan has had to face, though it's somewhat understandable.
"When customers, especially in Singapore, pay for something they expect it to be fast," he said, citing how there are some customers who have had their bikes' servicing delayed. Not through any fault of Bike Mart, but more a factor of the aforementioned pandemic-related shortages, with some components being near impossible to get a hold of.
Still, while business is booming for now, simply making bank selling bikes isn't the only thing these retailers are preoccupied with. The current boom can't last forever, after all, with The Bike Settlement's Ng citing a fairly depressed industry from 2015 to 2019, a time that saw several retailers go under.
Ng told us that in addition to selling bikes, he and his colleagues are constantly trying to educate customers on the finer points of ride safety and bike maintenance. In addition to that, The Bike Settlement is one of the main drivers behind the Loveist Group, a non-profit organisation dedicated to helping the less-fortunate in society.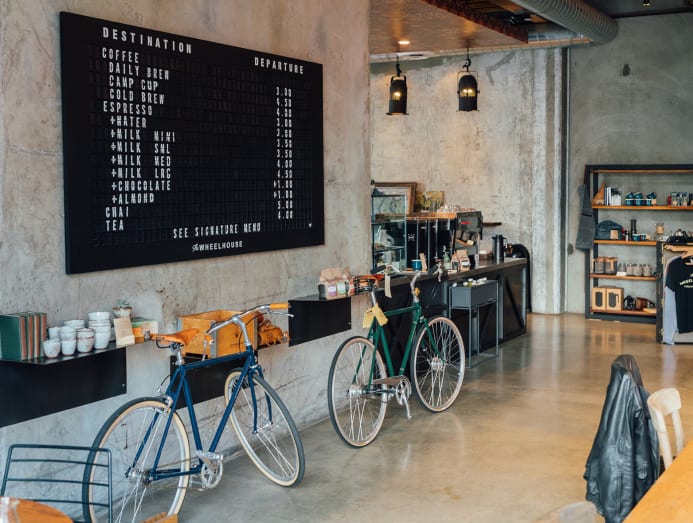 As for Bike Mart, Tan is looking ahead to the near future, with an intent to strengthen its e-commerce presence, along with offering bike maintenance courses, and content creation to benefit riders in a bid to diversify its revenue stream from its current one of simply selling bikes.
Mighty Velo's Yuan wants to do this by ensuring people continue their love affairs with bikes, even after borders reopen. It's something she's confident of, citing examples of how a couple of cabinet ministers have been seen to be riding, or advocating for, bicycles.
More than that, however, is her (and by extension, Mighty Velo's) approach to the business of bicycle retail.
"I never upsell. I always say to newbies, just get one, it doesn't have to be the most expensive one," she stated.
She continued: "You've got to buy a bike that fits your lifestyle. You don't just want to buy a bike because your goal is to ride to Lamppost 1 [a famous landmark for cyclists in Tuas], then say 'I've done it' and not ride anymore, and I know it sounds boring and not controversial."
We beg to differ, however. A bicycle shop owner whose business is booming at the moment not pushing buyers toward its most expensive products, but pushing more people to love the sport she does?
Well, that sounds pretty controversial to us.