Singapore's Shangri-La hotels donate linen for upcycling into face masks
Shangri-La hotels in Southeast Asia and Sri Lanka are partnering with cleaning company Diversey and local NGOs to upcycle 12,500kg of used linens into face masks for vulnerable communities.
In this pandemic, face masks are a mandatory item to be worn in many countries across the region when going out in public. However, for some vulnerable and underprivileged communities, face masks are not as easily accessible.
To address this issue, Shangri-La Group partnered with Diversey, a leading global hygiene and cleaning company, as well as local non-governmental organisations (NGOs) and volunteer groups across Southeast Asia and Sri Lanka to provide face masks to the most vulnerable members of society.
In Singapore, the hotels include Shangri-La Hotel, Shangri-La's Rasa Sentosa Resort and Spa, JEN Singapore Orchardgateway by Shangri-La and JEN Singapore Tanglin by Shangri-La. The four hotels join 21 others across the region collectively donating 12,500kg of used, clean bedsheets, duvet covers and pillowcases to local NGOs and volunteer groups to be repurposed into reusable face masks.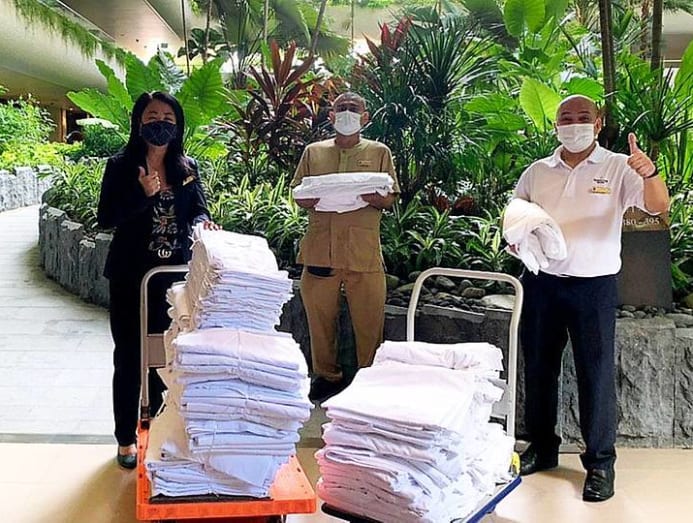 Regional properties include Shangri-La hotels in Colombo, Hambantota, Johor Bahru, Kota Kinabalu, Penang, Surabaya, Jakarta, Manila, Cebu, Bangkok and Yangon. In some cities, the upcycling of masks will also generate employment opportunities for members in low socio-economic community groups.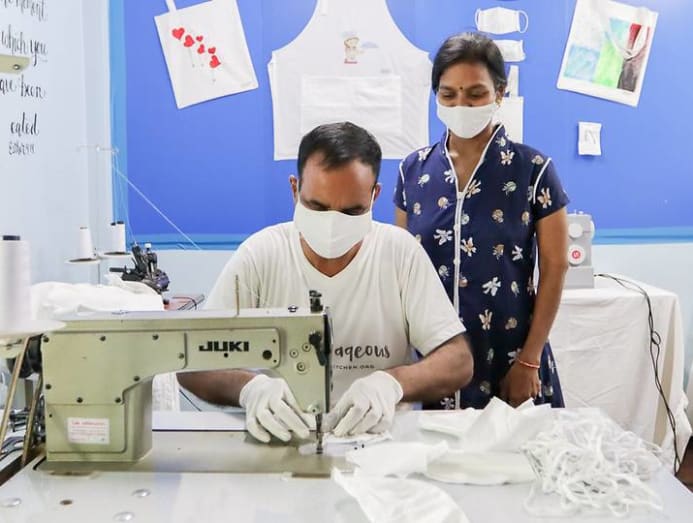 The Singapore hotels are looking to contribute up to 80,000 reusable face masks for communities in need during this period. Volunteer groups such as Dirtylinen and Keeping Hope Alive are distributing the masks to the elderly, who often live alone in rental flats in areas such as Chin Swee Road and Jalan Bukit Merah. The masks will also be distributed to teachers and students in need at the Intercultural Theatre Institute (ITI).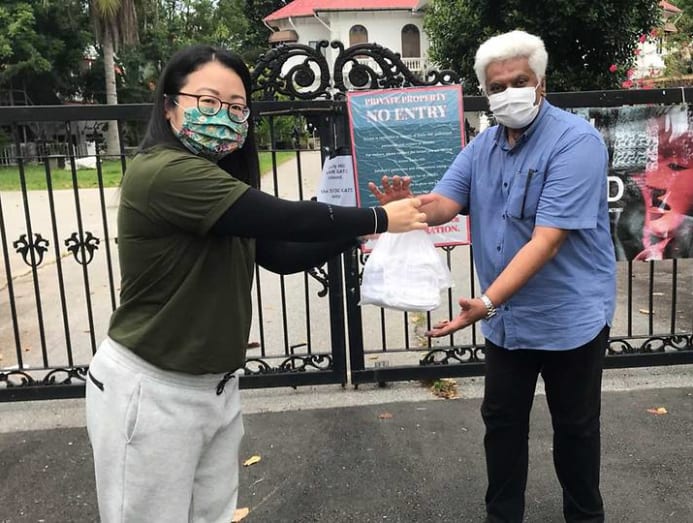 The upcycling of linen provides Shangri-La a meaningful way of helping to reduce environmental wastage, the group said in a press release. If new linen was produced to manufacture half a million fabric face masks, it would have incurred 60 million litres of water, equivalent to 23 Olympic-size swimming pools. It would also result in a carbon footprint of 150 tonnes of carbon dioxide, equivalent to 63,000 litres of petrol being combusted, Shangri-La said.
Chan Kong Leong, Regional CEO for Shangri-La Group in Southeast Asia and Australasia, said, "At Shangri-La, we have dedicated our last 50 years to caring for our guests, colleagues and local communities. Just as we have elevated our cleaning and safety protocols in our hotels as part of our Shangri-La Cares commitment to our guests and colleagues, we are heartened to be able to continue helping and caring for the communities around us throughout the COVID-19 pandemic."
"The Linens For Life Face Masks programme provides clear health, social and environmental benefits for communities during these challenging times. Not only does it give our used hotel linen a new lease of life, it also provides the most vulnerable with a basic piece of protection and helps sustain livelihoods," Chan said.
"The Linens For Life Face Masks programme... not only [gives] our used hotel linen a new lease of life, it also provides the most vulnerable with a basic piece of protection and helps sustain livelihoods." – Chan Kong Leong