Singapore Urban Polo returns in February 2020 for a second run
The modernised version of an ancient sport thrills with unusual match rules, electronic music, and daytime revelry.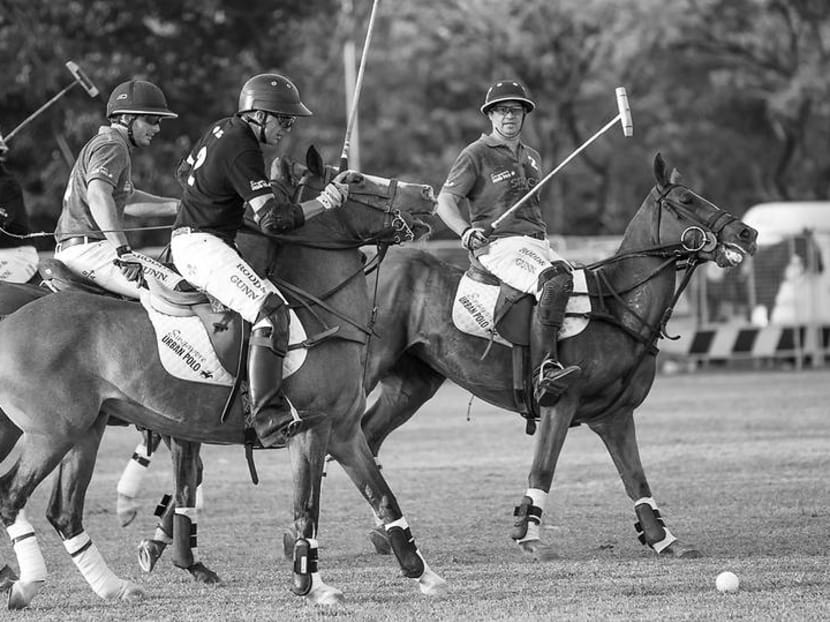 After a galloping debut this February which saw over 2,500 people shoring up for an afternoon of polo matches spliced with electronic beats from live DJ sets, Singapore Urban Polo is set to return on Feb 22, 2020 at Marina Bay South.
The event, which garnered interest for its novel departure from polo conventions both on and off the field, appears to have found success in breaking the very traditions that have grounded this centuries-old game originating from Persia.
For one, players competed in an area two-thirds smaller than that of a traditional polo pitch. With lesser ground to cover before scoring a goal, the pace of the game picked up swiftly, forcing the athletes to rely more heavily on their instinct and reflexes as they charged their horses across the field. Next year, such international players as New Zealand's Sam Hopkinson and Australian's Morgan Ruig are scheduled to go head to head on the pitch.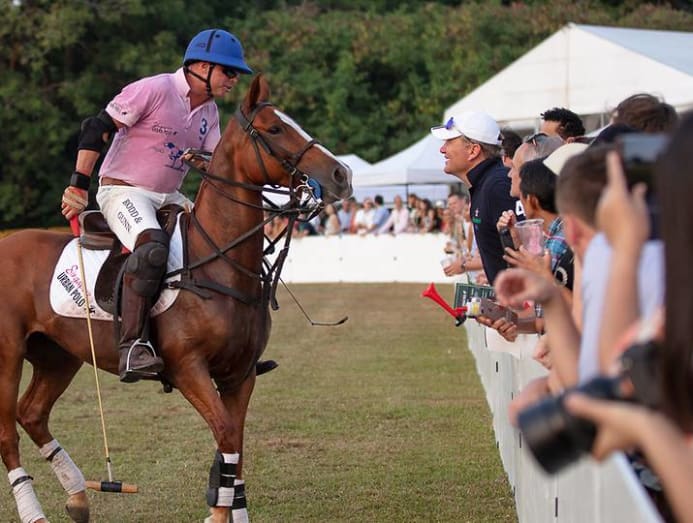 A traditional polo match, which consists of six to eight chukkas (or periods) of seven-and-a-half minutes each, can typically stretch up to an hour or two. However, Singapore Urban Polo whittles the game down to a 30-minute window comprising of three chukkas.
"The fast-paced action of the games excited the crowds who wanted more," said Simon Wilson, a director of Polo Events International, which runs Singapore Urban Polo. To that end, the organisers intend to add an additional game to next year's line-up, raising the match tally from two to three.
Dubbed the sport of kings, much of polo's appeal lies in its exclusivity. The acquisition of thoroughbred horses, upkeep of bespoke leather saddles, and acres of land required to stage the game – all but keep plebeians far from the pitch. Indeed, when Britain's Prince Harry participated in a charity polo match held at the Singapore Polo Club two years ago, the game was only privy to about 300 of Singapore's elite.
Singapore Urban Polo, fuelled by its egalitarian ambitions, not only opens the game to the man on the street, but also brings him physically closer to the pitch by way of a specially designed safety barrier. "High-fiving a player on a pony is truly a new experience most people will never forget," said Wilson.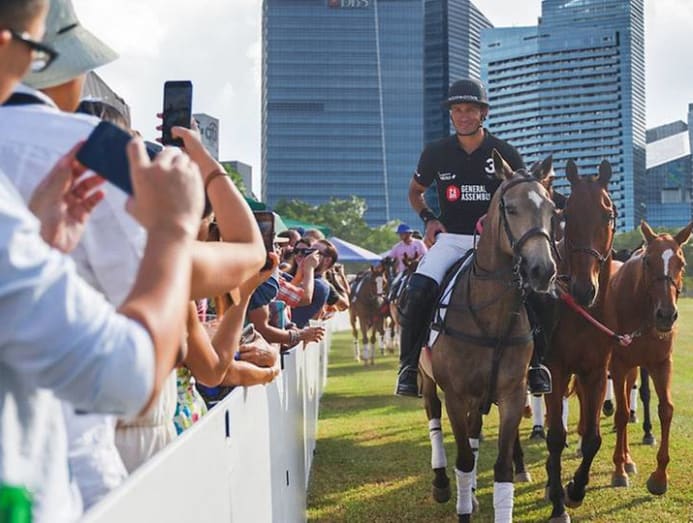 Next year, the organisers hope to further bridge the proximity between the audience and polo players by staging a Polo After Dark segment atop the SkyPark at Marina Bay Sands. Hosted by event partner Ce La Vi, the after party allows ticket holders to revel with the players long after the last goal has been scored.
With entertainment touted as a key element of the event, headlining acts such as DJ Mark Robinson is expected to provide the electronic soundscape for the daytime revelry.
The organisers also aim to raise the hospitality stakes by roping in The St Regis Singapore as the event's dedicated caterer while rolling out the green carpet for the Champagne Lawn, a VIP corner occupying a premier pitch-side position. Here, ticket holders will find themselves mere steps away from partaking in the customary halftime activity of "stomping divots", where spectators use their feet to reposition chunks of turf upended by galloping horses.   
Tickets for Singapore Urban Polo, presented by FWD Insurance, are priced from S$150 for lawn tickets (non-reserved seating) to S$350 for access to the VIP Champagne Lawn.
Tickets and further information are available at urbanpolo.com.sg