Polo but not as you know it: Singapore Urban Polo event returns for its second year
Described as a modernised version of the traditional sport, Singapore Urban Polo is back for its highly anticipated second year this October with adrenaline-filled games, a DJ line-up and delicious food and beverage options.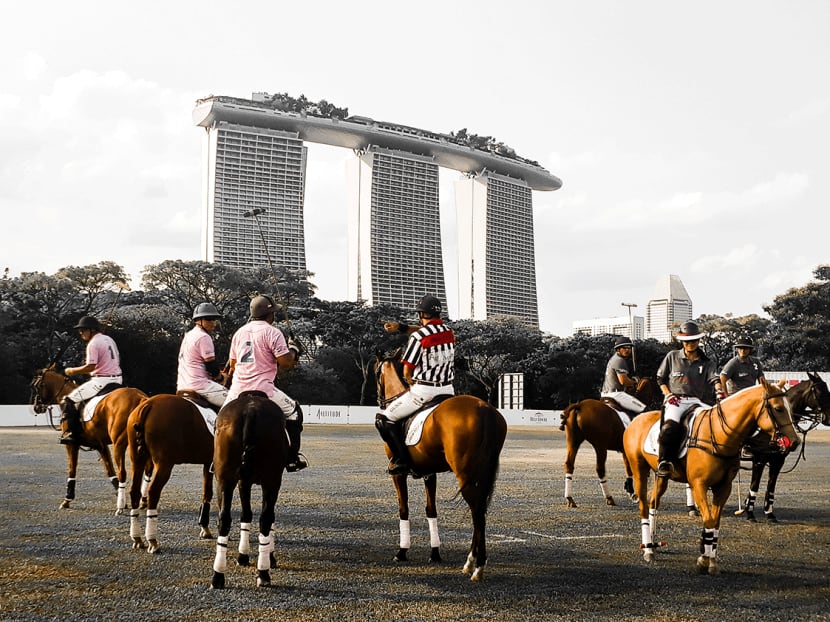 After its successful debut in the Lion City in February 2019, the much anticipated second run of the Singapore Urban Polo is set to take place on Oct 15 at Marina Bay South.
Set against the backdrop of the iconic Marina Bay Sands and the stunning city skyline, the event, presented by FWD Singapore, is known for its novel departure from traditional polo conventions both on and off the field.
The contemporary spin on the game involves players (three per team) competing in an area smaller than that of a traditional polo pitch, resulting in a fast-paced game. The game is also held on a smaller field for better spectator viewability. The rules are simplified, with shorter chukkas (period of play).
This year, aside from three adrenaline-pumping games of polo, there will also be live music courtesy of a DJ line-up, a delicious array of food and beverage, opportunities to meet star polo players as well as a best dressed fashion competition.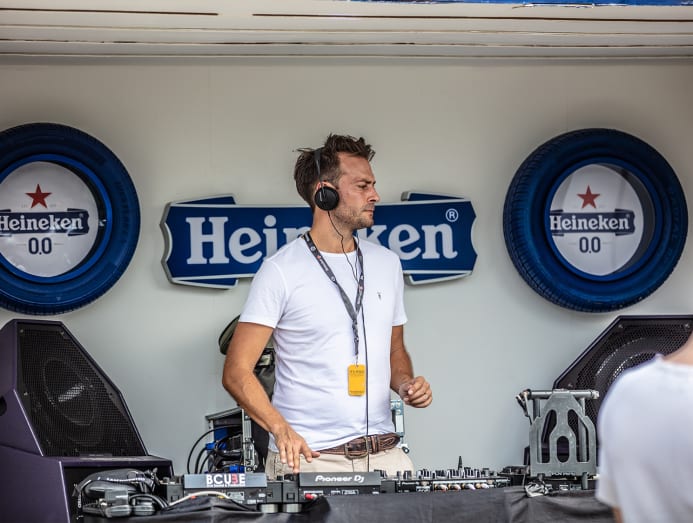 Guests can also partake in a fun polo tradition by stomping on the divots at half-time, an age-old custom meant to help smooth out chunks of turf upended by the horses. They can also try polo for themselves at the sideline hitting game.
"We had so much fun bringing the Urban Polo to Singapore in 2019 and we can't wait to return in 2022. It's the perfect event for the city and what an amazing location to be watching great polo and enjoying a glass or two of bubbles in the sun. We run polo events in some amazing locations, but this has to be our absolute favourite!" said Sam Hopkinson, event director and pro polo player.
Khor Kee Eng, chief executive officer of FWD Singapore, describes the format of Urban Polo as the perfect formula to introduce the sport to more audiences in a fun, interactive and engaging way.
"By putting a fresh spin on what is considered a more traditional spectator event, Urban Polo proved in 2019 that it can get a wider group of audiences to appreciate and get excited about the sport. At FWD, we share a similar mindset to challenge industry conventions and make insurance simple, reliable and relevant for everyone. We're proud to be part of this unique opportunity to introduce Urban Polo to the wider community in Singapore."
A range of individual ticket options and corporate packages are available. Individual attendees can choose between a standard entry ticket for the Polo Lawn (S$165) with a wide choice of food and drinks options, or upgrade to the VIP Champagne Terrace area (from S$399), where each ticket includes a bottle of Perrier Jouet champagne and a five-star buffet.
Corporate packages, ideal for hosting key clients and partners, come with a choice of luxurious menu offerings, alongside the finest wines and champagne served in the comfort of your own private marquee.
Tickets and further information are available at urbanpolo.com.sg